سرفصل های مهم
بخش 03
توضیح مختصر
زمان مطالعه

46 دقیقه

سطح

متوسط
دانلود اپلیکیشن «زیبوک»
این فصل را می‌توانید به بهترین شکل و با امکانات عالی در اپلیکیشن «زیبوک» بخوانید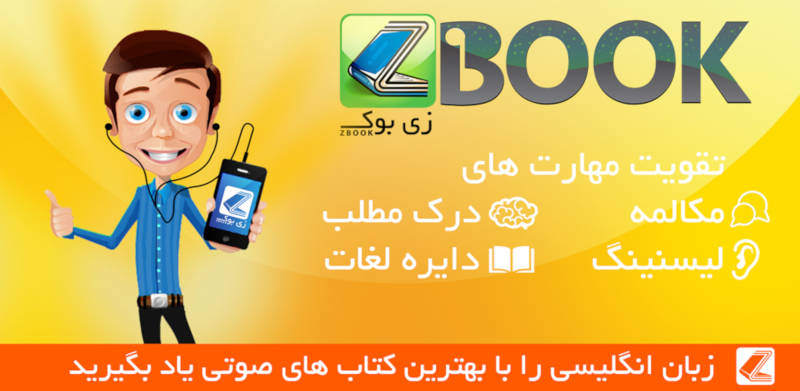 متن انگلیسی فصل
Seven
It was early evening, just past supper, and others were hurrying, as Matty was, along the lane to the place where Trade Mart was held. He nodded to neighbors as he passed them, and waved to some he saw farther along. People nodded back or waved in reply, but there was none of the light-hearted banter that was ordinarily part of Village. There was an intentness to everyone, an odd seriousness, and a sense of worry—unusual in Village—pervaded the atmosphere.
No wonder Seer didn't want me to come, Matty thought as he approached. It doesn't feel right.
He could hear the noise. A murmur. People whispering to each other. It was not at all like Market Day, with its sounds of laughter, conversation, and commerce: good-natured bargaining, the squealing of pigs, the motherly cluck of hens with their cheeping broods. Tonight it was simply a low hum, a nervous whisper through the crowd.
Matty slipped into a group that had gathered and was standing nearest to the platform, a simple wooden structure like a stage that was used for many occasions when the people came together. The coming meeting to discuss the proposal to close Village would be held here, too, and Leader would stand on the stage to direct things and keep them orderly.
A large wooden roof covered the area so that rain would not prevent a gathering, and in the cold months the enclosing sides would be slid into place. Tonight, though, with the weather still warm, it was open to the evening. A breeze ruffled Matty's hair. He could smell the scent of the pine grove that bordered the area.
He found a place to stand next to Mentor, hoping that perhaps Jean would join her father, though she was nowhere to be seen. Mentor glanced down and smiled at him. "Matty!" he said. "It's a surprise to see you here. You've never been before." "No," Matty said. "I have nothing to trade."
The schoolteacher put his arm affectionately over Matty's shoulders, and Matty noticed for the first time that the teacher had lost weight. "Ah," Mentor said, "you'd be surprised. Everyone has something to trade." "Jean has her flowers," Matty said, hoping to turn the conversation to Mentor's daughter. "But she takes them to the market stall. She doesn't need Trade Mart for that.
"And," he added, "she already promised the puppy to me. She'd better not trade him away."
Mentor laughed. "No, the puppy is yours, Matty. And the sooner the better. He's full of mischief, and he chewed my shoes just this morning."
For a moment everything seemed as it had always been. The man was warm and cheerful, the same loving teacher and father he had been for years. His arm over Matty's shoulders was familiar.
But Matty found himself wondering suddenly why Mentor was there. Why, in fact, any of these people were here. None of them had brought any goods to trade. He looked around to confirm what he had noticed. People stood tensely, their arms folded or at their sides. Some of them were murmuring to one another. Matty noticed the young couple who were neighbors down the road from the house he shared with the blind man. They were conversing in low voices, perhaps arguing, and the young wife appeared worried at what her husband was saying. But their arms, too, like Matty's, like Mentor's, like everyone's, were empty. No one had brought anything to trade.
A silence fell and the crowd parted to make way for the tall, dark-haired man who was now striding toward the stage. He was called Trademaster. People said that he had come, already named, as a new one some years before, and had brought with him what he knew about trading from the place he had left. Matty had often seen him around Village and knew that he was in charge of Trade Mart and that he checked on things after, stopping at houses where trades had been made. He had come to Ramon's after his parents acquired the Gaming Machine. Tonight he carried nothing but a thick book that Matty had never seen before.
Mentor's arm fell from Matty's shoulders and the schoolteacher's attention turned eagerly toward the stage, where Trademaster was now standing.
"Trade Mart begins," Trademaster called. He had a loud voice with a slight accent, as many in Village had, the traces of their former languages lingering with them. The crowd fell absolutely silent now. Even the slightest whispering ceased. But over on the edge, Matty heard a woman begin to weep. He stood on tiptoe and peered toward her in time to see several people lead her away.
Mentor didn't even look toward the commotion of the weeping woman. Matty watched him. He noticed suddenly that Mentor's face looked slightly different, and he could not identify what the difference was. The evening light was dim.
More than that, the teacher, usually so calm, was now tense, alert, and appeared to be waiting for something.
"Who first?" Trademaster called, and while Matty watched, Mentor raised his hand and waved it frantically, like a schoolboy hoping for a reward. "Me! Me!" the schoolteacher called out in a demanding voice, and as Matty watched, Mentor shoved the people standing in front of him aside so that he would be noticed.
Late that night, the blind man listened with a concerned look on his face while Matty described Trade Mart.
"Mentor was first, because he raised his hand so fast. And he completely forgot me, Seer. He had been standing with me and we were talking, just as we always have. Then, when they started, it was as if I didn't exist. He pushed ahead of everyone and went first." "What do you mean, went first? Where did he go?"
"To the stage. He pushed through everyone. He shoved and jostled them aside, Seer. It was so odd. Then he went to the stage when Trademaster called his name." The blind man rocked back and forth in his chair. Tonight he had not played music at all. Matty knew he was distressed.
"It used to be different. People just called out. There was a lot of laughter and teasing the time I went."
"No laughter tonight, Seer. Just silence, as if people were very nervous. It was a little scary."
"And what happened when Mentor got to the stage?"
Matty thought. It had been a little difficult to see through the crowd. "He just stood there. Then Trademaster asked him something, but it was as if he already knew the answer. And then everyone laughed a bit, as if they did, too, but it wasn't a having-fun kind of laughter. It was a knowing kind." "Could you hear what he asked?"
"I couldn't hear that first time, but I know what it was because he asked it of everyone who came up. It was the same each time. Just three words. Trade for what? That's what he asked each time." "And was the answer the same from everyone?"
Matty shook his head, then remembered that he had to reply aloud. "No," he said. "It was different."
"Could you hear Mentor's reply?"
"Yes. It made everyone laugh in that odd way. Mentor said, 'Same as before.'"
The blind man frowned. "Did you get a feel for what that meant?"
"I think so, because everyone looked at Stocktender's widow, and she blushed. She was near me, so I could see it. Her friends poked at her, teasing, and I heard her say, 'He needs a few more trades first.'" "Then what happened?"
Matty tried to remember the sequence of things. "Trademaster seemed to say yes, or at least to nod his head, and then he opened his book and wrote it in." "I'd like to see that book," the blind man said, and then, laughing at himself, added, "or have you see it, and read it to me.
"What came next?"
"Mentor stood there. He seemed relieved that Trademaster had written something down for him."
"How could you tell?"
"He smiled and seemed less nervous."
"Then what?"
"Then everyone got very silent and Trademaster asked, 'Trade away what?'"
The blind man thought. "Another three words. Was it the same for each? The same 'Trade for what?' and then 'Trade away what?'"
"Yes. But each one said the answer to the first quite loudly, the way Mentor did, but they whispered the answer to the second, so no one could hear." "So it became public, what they were trading for . . ."
"Yes, and sometimes the crowd called out in a scornful way. They jeered. I think that's the right word."
"And he wrote each down?"
"No. Ramon's mother went up, and when Trademaster asked, 'Trade for what?' she said, 'Fur jacket.' But Trademaster said no."
"Did he give a reason for the no?"
"He said she got a Gaming Machine already. Maybe another time, he said. Keep trying, he told her."
The blind man stirred restlessly in his chair. "Make us some tea, Matty, would you?"
Matty did so, going to the woodstove where the iron kettle was already simmering. He poured the water over tea leaves in two thick mugs and gave one to Seer.
"Tell me again the second three-word thing," the blind man said after he had taken a sip.
Matty repeated it. "'Trade away what?'" He tried to make his voice loud and important, as Trademaster's had been. He tried to imitate the slight accent.
"But you couldn't hear any of the answers that people gave, is that right?"
"That's right. They whispered, and he wrote the whispers in his book."
Matty straightened in his chair with a sudden idea. "How about if I steal the book and read you what it says?"
"Matty, Matty . . ."
"Sorry," Matty replied immediately. Stealing had been so much a part of his previous existence that he sometimes still, even after years, forgot that it was not acceptable behavior in Village.
"Well," said the blind man after they had sipped their tea in silence for a moment, "I wish I could figure out what things people are trading away. You say they came empty-handed. Yet each one whispered something that was written down." "Except for Ramon's mother," Matty reminded him. "Trademaster said no to her. But others got their trades. Mentor got his."
"But we don't know what."
"No. 'Same as before,' he asked for."
"Tell me this, Matty. When Mentor left the Trade Mart, he hadn't been given anything, had he? He wasn't carrying anything?"
"No. Nothing."
"Was anyone given anything to take away?"
"Some were told delivery times. Someone got a Gaming Machine.
"I'd really like a Gaming Machine, Seer," Matty added, though he knew it was hopeless.
But the blind man paid no attention to that. "One more question for you, Matty. Think hard about this."
"All right." Matty prepared himself to think hard.
"Try to remember if people looked different when it was over. Not everyone, but those who had made trades."
Matty sighed. It had been crowded, and long, and he had begun to be uncomfortable and tired by the time it ended. He had seen Ramon and waved, but Ramon was standing with his mother, who was angry at having been turned down by Trademaster. Ramon hadn't waved back.
He had looked for Jean, but she wasn't there.
"I can't remember. I wasn't paying attention by the end."
"What about the person who got a Gaming Machine? You told me someone did. Who was it?"
"That woman who lives over near the marketplace. You know the one? Her husband walks hunched over because he has a twisted back. He was with her but he didn't go up for a trade." "Yes, I know who you mean. They're a nice family," the blind man said. "So she traded for a Gaming Machine. Did you see her when she was leaving?" "I think so. She was with some other women and they were laughing as they walked away."
"I thought you said she was with her husband."
"She was, but he walked behind."
"How did she seem?"
"Happy, because she got a Gaming Machine. She was telling her friends that they could come play with it."
"But anything else? Was there anything else about her that you remember, from after the trade, not before?"
Matty shrugged. He was beginning to be bored by the questioning. He was thinking about Jean, and that he might go to see her in the morning. Maybe his puppy would be ready. At least the puppy would be an excuse for a visit. It was healthy now, and growing fast, with big feet and ears; recently he had watched, laughing, when the mother dog had growled at it because it was nipping at her own ears in play.
Thinking of the puppy's behavior reminded Matty of something.
"Something was different," he said. "She's a nice woman, the one who got the Gaming Machine."
"Yes, she is. Gentle. Cheerful. Very loving to her husband."
"Well," said Matty slowly, "when she was leaving, walking and talking with the other women, and her husband behind trying to keep up, she whirled around suddenly and scolded him for being slow." "Slow? But he's all twisted. He can't walk any other way," the blind man said in surprise.
"I know. But she made a sneering face at him and she imitated his way of walking. She made fun of him. It was only for a second, though."
Seer was silent, rocking. Matty picked up the empty mugs, took them to the sink, and rinsed them.
"It's late," the blind man said. "Time to go to bed." He rose from his chair and put his stringed instrument on the shelf where he kept it. He began to walk slowly to his sleeping room. "Good night, Matty," he said.
Then he said something else, almost to himself.
"So now she has a Gaming Machine," the blind man murmured. His voice sounded scornful.
Matty, at the sink, remembered something. "Mentor's birthmark is completely gone," he called to Seer.
Eight
The puppy was ready. So was Matty. The other little dog, the one who had been his childhood companion for years, had lived a happy, active life, died in his sleep, and had been buried with ceremony and sadness beyond the garden. For a long time Matty, missing Branch, had not wanted a new dog. But now it was time, and when Jean summoned him—her message was that Matty had to come right away to pick up the puppy, because her father was furious at its mischief—he hurried to her house.
He had not been to Mentor's homeplace since Trade Mart the previous week. The flower garden, as always, was thriving and well tended, with late roses in bloom and fall asters fat with bud. He found Jean there, kneeling by her flower bed, digging with a trowel. She smiled up at him, but it was not her usual saucy smile, fraught with flirtatiousness, the smile that drove Matty nearly mad. This morning she seemed troubled.
"He's shut in the shed," she told Matty, meaning the puppy. "Did you bring a rope to lead him home?"
"Don't need one. He'll follow me. I have a way with dogs."
Jean sighed, set her trowel aside, and wiped her forehead, leaving a smear of earth that Matty found very appealing. "I wish I did," she said. "I can't control him at all. He's grown so fast, and he's very strong and determined. My father is beside himself, wanting such a wild little thing gone." Matty grinned. "Mentor deals with lots of wild little things in the schoolhouse. I myself was a wild little thing once, and it was he who tamed me." Jean smiled at him. "I remember. What a ragged, naughty thing you were, Matty, when you came to Village."
"I called myself the Fiercest of the Fierce."
"You were that," Jean agreed with a laugh. "And now your puppy is."
"Is your father home?"
"No, he's off visiting Stocktender's widow, as usual," Jean said with a sigh.
"She's a nice woman."
Jean nodded. "She is. I like her. But, Matty . . ."
Matty, who had been standing, sat down on the grass at the edge of the garden. "What?"
"May I tell you something troubling?"
He felt himself awash with affection for Jean. He had for a long time been attracted to her girlish affectations, her silly charms and wiles. But now, for the first time, he felt something new. He perceived the young woman behind all those superficial things. With her curly hair tumbling over her dirt-streaked forehead, she was the most beautiful person Matty had ever seen. And now she was talking to him in a way that was not foolish and childlike, designed to entrance, but instead was human and pained and adult. He felt suddenly that he loved her, and it was a feeling he had never known before.
"It's about my father," she said in a low voice.
"He's changing, isn't he?" Matty replied, startling himself, because he had not spelled it out in his mind before, had not said it aloud yet, yet here it was, and he was saying it to Jean. He felt an odd sense of relief.
Jean began to cry softly. "Yes," she said. "He has traded his deepest self."
"Traded?" That part took Matty by surprise because he had not thought it through to there. "Traded for what?" Matty asked in horror, and realized he was repeating the phrase from Trade Mart.
"For Stocktender's widow," she said, weeping. "He wanted her to love him, so he traded. He's becoming taller and straighter. The bald spot at the back of his head has grown over with hair, Matty. His birthmark has disappeared." Of course. That was it. "I saw it," Matty told her, "but I didn't understand." He put his arm around the sobbing girl.
She caught her breath finally. "I didn't know how lonely he was, Matty. If I had known . . ."
"So that's why . . ." Matty was trying to sort through it in his head.
"The puppy. Once he would have loved a naughty puppy, Matty, the way he loved you when you were a raggedy boy. I knew it all for certain yesterday when he kicked the puppy. Till then I only suspected." Jean wiped her eyes with the back of her hand and left another endearing streak of dirt.
"And the petition!" Matty added, thinking of it suddenly.
"Yes. Father always welcomed new ones. It was the most wonderful part of Father, how he cared for everyone and tried to help them learn. But now . . ." They heard a loud whimpering from the shed, and a scratching sound.
"Let him out, Jean, and I'll take him home before your father gets back."
She went to the shed door, opened it, and though her face was tear-streaked now, she smiled at the eager, ungainly puppy who bounded forth, jumped into Matty's arms, and licked his cheeks. The white tail was a whir.
"I need time to think," Matty said, subduing the puppy with a rhythmic scratch below his chin.
"What's to think about? There's nothing to be done. Trades are forever. Even if a stupid thing like a Gaming Machine breaks down, or if you tire of it—you don't get to reverse." He wondered if he should tell her. She had seen the effect of his power on the puppy and its mother, but hadn't understood. Now, if he chose, perhaps he could explain. But he was uncertain about this. He did not know how far his power went and he did not want to promise this beloved girl something impossible. To repair a man's soul and deepest heart—to reverse an irreversible trade—might be far, far more than Matty could possibly undertake.
So he stayed silent, and took his lively puppy away.
"Look! He sits now when I tell him to." Then Matty groaned and said, "Oh, sorry."
When would he ever learn to stop saying "Look" to a man who had no eyes?
But the blind man laughed. "I don't need to be able to look. I can hear that he sits. The sounds of his feet stop. And I don't feel his teeth on my shoes." "He's smart, I think," Matty said optimistically.
"Yes, I think you're right. He's a good little puppy, Matty. He'll learn quickly. You don't need to worry about his mischief." The blind man reached out his hand and the puppy scampered to it and licked his fingers.
"And he's quite beautiful." In truth, Matty was trying to convince himself. The puppy was a combination of several colors, big feet, a whirligig of a tail, and lopsided ears.
"I'm sure he is."
"He'll need a name. I haven't thought of the right one yet."
"His true name will come to you."
"I hope I get my own soon," Matty said.
"It will come when the time comes."
Matty nodded and turned back to the dog. "First I thought of Survivor, because he was the only one of the puppies that did. But it's too long. It doesn't sound like the right one." Matty picked up the puppy and scratched its belly as it lay on his lap.
"So then . . ." Matty began to laugh. "Since he was the one that lived? I thought of Liver for a name."
"Liver?" The blind man laughed as well.
"I know, I know. It was a stupid idea. Liver with onions." Matty made a face.
He set the puppy on the floor again and it dashed off, tail wagging, to growl at the logs piled beside the stove and to chew at their edges where raw wood curled.
"You could ask Leader," the blind man suggested. "He's the one who gives true names to people. Maybe he'd do it for a puppy."
"That's a good idea. I have to go see Leader anyway. It's time to take messages around for the meeting. I'll take the puppy with me."
Clumsy with his stubby legs and oversized feet, the puppy couldn't manage the stairs at Leader's homeplace. Matty picked him up and carried him, then set him on the floor in the upper room where Leader was waiting at his desk. The stacks of messages were ready. Matty could have taken them and left on his errand without pausing. But he lingered. He enjoyed Leader's company. There were things he wanted to tell him. He began to put them in order in his mind.
"Do you want to put a paper down for him?" Leader asked, watching with amusement as the little thing scampered about the room.
"No, he's fine. He never has an accident. It was the first thing he learned."
Leader leaned back in his chair and stretched. "He'll be good company for you, Matty, the way Branch was.
"Do you know," he went on, "in the place where I was a child, there were no dogs? No animals at all."
"No chickens? Or goats?"
"No, nothing."
"What did you eat, then?" Matty asked.
"We had fish. Lots of fish, from a hatchery. And plenty of vegetables. But no animal meat. And no pets at all. I never knew what it meant to have a pet. Or even to love something and be loved back." His words made Matty think of Jean. He felt his face flush a little. "Did you never love a girl?" he asked.
He thought Leader would laugh. But instead the young man's face became reflective.
"I had a sister," Leader said, after a moment. "I think of her still, and hope she's happy."
He picked up a pencil from the desk, twirled it in his fingers, and gazed through the window. His clear blue eyes seemed to be able to see great distances, even into the past, or perhaps the future.
Matty hesitated. Then he explained, "I meant a girl. Not like a sister. But a—well, a girl."
Leader put the pencil down and smiled. "I understand what you mean. There was a girl once, long ago. I was younger than you, Matty, but I was at the age when such things begin." "What happened to her?"
"She changed. And I did too."
"Sometimes I think I want nothing to change, ever," Matty said with a sigh. Then he remembered what he had wanted to tell Leader.
"Leader, I went to Trade Mart," he said. "I hadn't been before."
Leader shrugged. "I wish they'd vote to end it," he said. "I never go anymore, but I did in the past. It seemed folly and time-wasting. Now it seems worse." "It's the only way to get something like a Gaming Machine."
Leader made a face. "A Gaming Machine," he commented with disdain.
"Well, I'd like one," Matty grumbled. "But Seer says no."
The puppy wandered to a corner of the room, sniffed, made a circle of himself, collapsed, and fell asleep. Matty and Leader, together, watched it and smiled.
"It isn't just Gaming Machines and such." Matty had wondered how to say it, how to describe it. Now, into the silence, as they watched the sleeping puppy, he found himself simply blurting it out. "Something else is happening at Trade Mart. People are changing, Leader. Mentor is." "I've seen the changes in him," Leader acknowledged. "What are you telling me, Matty?"
"Mentor has traded away his deepest self," Matty said, "and I think that others are, too."
Leader leaned forward and listened intently as Matty described what he had seen, what he suspected, and what he knew.
"Leader gave me a name for him, but I don't know if I like it."
Matty was back home by lunchtime, after delivering the last of the messages. The blind man was at the sink, washing some clothes.
"And what is it?" he asked, turning toward Matty's voice.
"Frolic."
"Hmmmm. It has a nice sound to it. How does the puppy feel about it?"
Matty lifted the puppy from where it had been riding, curled up inside his jacket. For most of the morning it had followed him, scampering at his heels, but eventually its short legs had tired, and Matty had carried it the rest of the way.
The puppy blinked—he had been asleep in the jacket—and Matty set him on the floor.
"Frolic?" Matty said, and the puppy looked up. His tail churned.
"Sit, Frolic!" Matty said. The puppy sat instantly. He looked intently at Matty.
"He did!" Matty told the blind man in delight.
"Lie down, Frolic!"
After a flicker of a pause, the puppy reluctantly sank to the floor and touched the rug with his small nose.
"He knows his true name already!" Matty knelt beside the puppy and stroked the little head. "Good puppy," he said. The big brown eyes gazed up at him and the spotted body, still sprawled obediently on the floor, quivered with affection.
"Good Frolic," Matty said.
Nine
There was much talk in Village about the coming meeting. Matty heard it everywhere, people arguing about the petition.
By now, some of the latest group of new ones were out and about, their sores clearing up, their clothes clean and hair combed, frightened faces eased, and their haunted, desperate attitudes changing to something more serene. Their children played, now, with other children of Village, racing down the lanes and paths in games of tag and hide-and-seek. Watching them, Matty remembered his own child self, his bravado and the terrible anguish it had concealed. He had not believed anyone would want him, ever, until he came to Village, and even then he had not trusted in its kindness for a long time.
With Frolic scampering at his heels, Matty made his way toward the marketplace to buy some bread.
"Good morning!" he called cheerfully to a woman he encountered on the path. She was one of the new ones, and he remembered her from the recent welcome. Her eyes had been wide in her gaunt face that day. She was scarred, as if by untended wounds, and one arm was held crookedly, so that it was awkward for her to do things.
But today she looked relaxed, and was making her unhurried way along the path. She smiled at Matty's greeting.
"Stop it, Frolic! Down!" Matty scolded his puppy, who had jumped to grab and tug at the frayed edge of the woman's skirt. Grudgingly Frolic obeyed him.
The woman leaned down to pat Frolic's head. "It's all right," she said softly. "I had a dog once. I had to leave him behind." She had a slight accent. Like so many of the people in Village, she had brought her way of speaking from her old place.
"Are you settling in?"
"Yes," she told him. "People are kind. They're patient with me. I've been injured, and I have to relearn some things. It will take time." "Patience is important here, because we have so many in Village who have difficulties," Matty explained. "My father . . ."
He paused and corrected himself. "I mean the man I live with. He is called Seer. You've probably met him. He's blind. He strides around everywhere on the paths without a problem. But when he first arrived and had just lost his eyes . . ." "I have a concern," the woman said suddenly, and he knew it was not a concern about the condition of the paths or directions to the buildings. He could see that she was worried.
"You can take any concern to Leader."
She shook her head. "Maybe you can answer. It's about the closing of Village. I hear talk of a petition."
"But you're already here!" Matty reassured her. "You needn't worry! You're part of us now. They won't send you away, even if they close Village." "I brought my boy with me. Vladik. He's about your age. Maybe you've noticed him?"
Matty shook his head. He hadn't noticed the boy. There had been a large crowd of new ones. He wondered why the woman would be worried for her son. Perhaps he was having trouble adjusting to Village. Some new ones did. Matty himself had.
"When I came," he told her, "I was scared. Lonely, too, I think. And I behaved badly. I lied and stole. But look—now I am fine. I'm hoping to get my true name soon." "No, no. My boy's a good boy," she said. "He doesn't lie or steal. And he's strong and eager. They have him working in the fields already. And soon he'll go to school." "Well, then, no need to worry about him."
She shook her head. "No, I don't worry about him. It's my others. I brought Vladik but I had to leave my other children behind. We came first, my boy and I, to find the way. It was such a long, hard trip.
"The others are to come later. The little ones. My sister will bring them after I have made a place here."
Her voice faltered. "But now I hear people saying that the border will close. I don't know what to do. I think maybe I should go back. Leave Vladik here, to make a life, and go back to my little ones." Matty hesitated. He didn't know what to say to her. Could she go back? She had been here only briefly, so it was not yet too late. Surely Forest would not entangle the poor woman yet. But if she did, what would she go back to? He didn't know how the woman had been injured. But he knew that in some places—it had been true, too, in Matty's old place—people were punished in terrible ways. He glanced at her scars, at her unset broken arm, and wondered if she had been stoned.
Of course she wanted to bring her children to the safety of Village.
"They'll be voting tomorrow," Matty explained. "You and I can't vote because we don't yet have our true names. But we can go and listen to the debate. We can speak if we want. And we can watch the vote." He told her how to find the platform before which the people would gather. Using her good hand, the woman grasped Matty's hands with a warm gesture of thanks as she turned away.
At the market stall he bought a loaf of bread from Jean, who tucked a chrysanthemum blossom into the wrapping. She smiled at Frolic and leaned down to let him lick some crumbs from her fingers.
"Are you going to the meeting tomorrow?" he asked her.
"I suppose so. It's all my father talks about." Jean sighed and began to rearrange her wares on the table.
"Once it was books and poetry," she said with sudden and passionate anguish. "I remember when I was small, after my mother died, he would tell me stories and recite poems at dinner. Then, later, he told me about the people who had written them.
"By the time we studied it in school—you remember, Matty, studying literature?—it was all so familiar to me, because of the way he had taught me when I didn't even know he was teaching." Matty remembered. "He used different voices. Remember Lady Macbeth? 'Out, damn'd spot! Out, I say!'" He tried to repeat the lines with the sinister yet regal voice Mentor had used.
Jean laughed. "And Macduff! I cried when my father recited Macduff's speech about the deaths of his wife and children."
Matty remembered that speech as well. Standing by the bakery stall with Frolic scampering about at their feet, Matty and Jean recited the lines together.
All my pretty ones?
Did you say all? O hell-kite! All?
What! all my pretty chickens and their dam
At one fell swoop? . . .
I cannot but remember such things were,
That were most precious to me.
Then Jean turned away. She continued restacking the loaves on her table, but clearly her thoughts were someplace else. Finally she looked up at Matty and said in a puzzled voice, "It was so important to him, and he made it important to me: poetry, and language, and how we use it to remind ourselves of how our lives should be lived . . ." Then her tone changed and became embittered. "Now he talks of nothing but Stocktender's widow, and of closing Village to new ones. What has happened to my father?" Matty shook his head. He did not know the answer.
The recitation of Macduff's famous speech had reminded him of the woman he had spoken to on the path, the woman who feared for her lost children's future. All my pretty ones.
Suddenly he felt that they were all of them doomed.
He had forgotten completely about his own power. He had forgotten the frog.
Ten
The meeting to discuss and vote on the petition began in the orderly, careful way such meetings had always been handled. Leader stood on the platform, read the petition in his strong, clear voice, and opened the meeting to debate. One by one the people of Village stood and gave their opinions.
The new ones had come. Matty could see the woman he had met on the path, standing beside a tall, light-haired boy who must be Vladik. The two were with a group of new ones who had a place apart, since they could not vote.
Small children, bored, played along the edge of the pine grove. Matty had once been like them, when he was new here and hadn't liked meetings or debates. But now he stood with Seer and the other adults. He paid attention. He had not even brought Frolic, who usually accompanied Matty everywhere. Today the puppy was left at home, whimpering behind the closed door as they walked away.
It was frighteningly obvious now, with the population gathered, that something terrible was happening. At Trade Mart it had been evening, dark, and Matty had been so interested in the proceedings that he had not noticed many individuals, only those who went to the platform, like Mentor, and the woman who had been so oddly cruel to her husband as they started home.
Now, though, it was bright daylight. Matty was able to watch everyone, and to his horror he could see the changes.
Near him stood his friend Ramon, with his parents and younger sister. It was Ramon's mother who had asked to trade for a fur jacket and been denied. But they had had a Gaming Machine for quite a while, and so a trade had been made in the past. Matty looked carefully at his friend's family. He had not seen Ramon since the day recently when he had suggested a fishing expedition and been told that Ramon was not well.
Ramon glanced at Matty and smiled. But Matty held his breath for a moment, dismayed to see that indeed his friend was ill. Ramon's face was no longer tanned and rosy-cheeked but instead seemed thin and gray. Beside him, his little sister seemed sick, too; her eyes were sunken and Matty could hear her cough.
Once, he knew, her mother would have leaned down to tend the little girl at the sound of such a cough. Now, while Matty watched, the woman simply shook the child roughly by a shoulder and said, "Shhhh." One by one the people spoke, and one by one Matty identified those who had traded. Some of those who had been among the most industrious, the kindest, and the most stalwart citizens of Village now went to the platform and shouted out their wish that the border be closed so that "we" (Matty shuddered at the use of "we") would not have to share the resources anymore.
We need all the fish for ourselves.
Our school is not big enough to teach their children, too; only our own.
They can't even speak right. We can't understand them.
They have too many needs. We don't want to take care of them.
And finally: We've done it long enough.
Now and then a lone citizen, untouched by trade, would go to the platform and try to speak. They spoke of the history of Village, how each of them there had fled poverty and cruelty and been welcomed at this new place that had taken them in.
The blind man spoke eloquently of the day he had been brought here half dead and been tended for months by the people of Village until, though he was still without sight, it had become his true home. Matty had been wondering whether he, too, would go up and speak. He wanted to, for surely Village had also become his true home, and saved him, but he felt a little shy. Then he heard the blind man begin to speak on his behalf: "My boy came here six years ago as a child. Many of you remember the Matty he was then. He fought and swore and stole."
Matty liked the sound of the phrase "my boy," which he had never heard the blind man use before. But he was embarrassed to see people turn and look at him.
"Village changed him and made him what he is now," the blind man said. "He will receive his true name soon."
For a moment Matty hoped that Leader, who was still standing on the platform, would hold up his hand to call for silence, would call Matty, place his hand on Matty's forehead, then announce the true name. It happened that way, sometimes.
Messenger. Matty held his breath, hoping for that.
But instead he heard another voice, not Leader's.
"I remember what he was like! If we close the border, we won't have to do that anymore! We won't have to deal with thieves and braggarts and people who have lice in their hair, the way Matty did then, when he came!" Matty turned to look. It was a woman. He was stunned, as if someone had slapped him. It was his own neighbor, the very woman who had made clothes for him when he came. He remembered standing there in his rags while she measured him and then put on her thimble to stitch the clothing for him. She had a soft voice then, and talked gently to him while she sewed.
Now she had a sewing machine, a very fancy one, and bolts of fabric with which she created fine clothing. Now the blind man stitched the simple things that he and Matty needed.
So she, too, had traded, and was turning not only on him, but on all new ones.
Her voice incited others, and now large numbers of people were calling out, "Close Village! Close the border!"
Matty had never seen Leader look so sad.
When it was over, and the vote to close Village had been finalized, Matty trudged home beside the blind man. At first they were silent. There was nothing to be said. Their world had changed now.
After a bit Matty tried to talk, to be cheerful, to make the best of things.
"I suppose he'll send me out now to all the other villages and communities with the message. I'll be doing a lot of traveling. I'm glad it isn't winter yet. It's hard in snow." "He came in snow," the blind man said. "He knows what it's like."
Matty wondered for a moment what he was talking about. Who? Oh yes, he thought. The little sled.
"Leader knows better than anyone about things," Matty remarked. "And he's still younger than many."
"He sees beyond," Seer said.
"What?"
"He has a special gift. Some people do. Leader sees beyond."
Matty was startled. He had noticed the quality of Leader's pale blue eyes, how they seemed to have a kind of vision most people didn't have. But he had not heard it described that way before.
It made him think of what he had only recently come to know about himself.
"So some people, like Leader, have a special gift?"
"It's true," Seer replied.
"Is it always the same? Is it always—what did you say?—seeing beyond?"
They were nearing the curve in the path where it branched off and led to their homeplace. Matty watched in awe, as he always did, how the blind man felt the coming curve and knew even in his darkness where to turn.
"No. It's different for different people."
"Do you have it? Is that how you know where to walk?"
The blind man laughed. "No. I've learned that. I've been without eyes for many years. At first I stumbled and bumped into things. People had to help me all the time. Of course in the old days in Village, people were quick to help and guide." His voice became bitter. "Who knows what will happen now?"
They had arrived at the house and could hear Frolic scratching at the door and woofing in excitement at the sound of their approach.
Matty didn't want the conversation to end here. He wanted to tell the blind man about himself, about his secret.
"So you don't have a special gift, like Leader, but other people do?"
"My daughter does. She told me of it that night, the night you took me to her."
"Kira? She has a special gift?"
"Yes, your old friend Kira. The one who taught you manners."
Matty ignored that. "She must be all grown up now. I saw her last time I was there, but it's been almost two years. But, Seer, what do you mean . . ." The blind man stopped unexpectedly on the steps leading to the door. "Matty!" he said with sudden urgency.
"What?"
"I've just realized. The border will be closing in three weeks."
"Yes."
Seer sat down on the steps. He put his head in his hands. Sometimes he did that when he was thinking. Matty sat beside him and waited. He could hear Frolic inside, throwing himself against the door in frustration.
Finally the blind man spoke. "I want you to go to your old village, Matty. Leader will be sending you anyway, with the message.
"He'll no doubt send you to several places. But, Matty, I want you to go to your old village first. Leader will understand."
"But I don't."
"My daughter. She said some day she would come here to live, when the time was right. You know her, Matty. You know she had things to accomplish there first." "Yes. And she has, Seer. I could tell when I was last there. Things have changed. People take good care of their children now. And . . ."
He hesitated, unable to speak for a moment, because the memory of his own abuse had returned. Then he added simply, "Kira made things change. Things are better now." "There are only three weeks left, Matty. After the border closes it will be too late. She won't be allowed to come. You must bring her here before that happens.
"If you don't, Matty, I will never see her again."
"It always seems strange to me when you say 'see.'"
The blind man smiled. "I see in my heart, Matty."
Matty nodded. "I know you do. I'll bring her to you. I'll leave here tomorrow."
Together they rose. Evening was coming. Matty opened the door and Frolic leaped into his arms.
مشارکت کنندگان در این صفحه
تا کنون فردی در بازسازی این صفحه مشارکت نداشته است.
🖊 شما نیز می‌توانید برای مشارکت در ترجمه‌ی این صفحه یا اصلاح متن انگلیسی، به این لینک مراجعه بفرمایید.