سرفصل های مهم
فصل 10
توضیح مختصر
زمان مطالعه

10 دقیقه

سطح

متوسط
دانلود اپلیکیشن «زیبوک»
این فصل را می‌توانید به بهترین شکل و با امکانات عالی در اپلیکیشن «زیبوک» بخوانید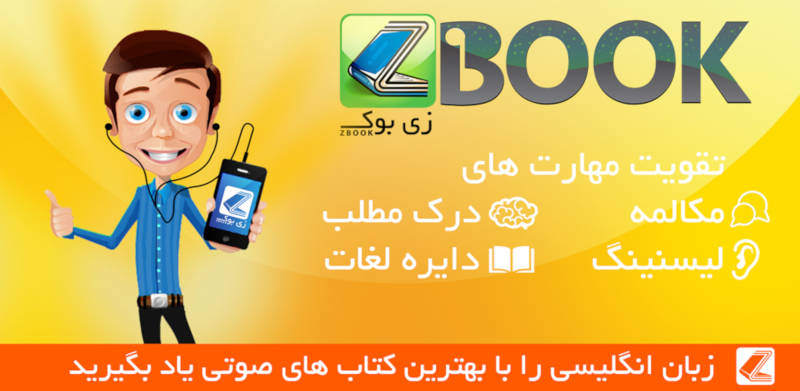 متن انگلیسی فصل
Chapter ten
A Visit to Ned in Bath
di@k spent the weekend thinking about the information he had gathered so far. He had to find out who John's real father was. That was obviously one of the keys to the conspiracy between Molly, Vish and Lennox. Sir Percy had told him that Molly's lover had been British. He needed to know which British staff had been in Madras in 1970. He remembered that Nagarajan had mentioned Ned Outram. di@k had never met Outram in person but he had heard plenty of stories about his sensational love life. He needed to check with Nagarajan. But he also needed to find out if there had been any other British staff in the factory at the time. One of them, he felt sure, had fathered Molly's child.
Just after lunch on Sunday he made an international call to Nagarajan. It would be about six in the evening in Devanahalli he calculated. It was Lakshmi who answered the phone. di@k realised immediately that he had been hoping that she would. Yet the moment he heard her voice, he felt a rising sense of unease, coupled with nervous excitement. He could not say what he really wanted to say to her.
'Hello?… Oh, di@k. You want to speak to my father I think?'
'Yes, I do - but I am so happy to speak to you too.'
'I am sorry but he is out with some friends. Can I take a message for him? He will be back late tonight. Will you call again?'
'Lakshmi. I will call again. Did you hear what I said? I said I am so happy to speak to you. And I meant it.'
'di@k… I am happy to hear your voice also. Very happy.'
'Lakshmi. I got you a couple of books in England. I'll send them on tomorrow.'
'That's so lovely, di@k. I only wish I… ' the line was suddenly cut. There was just a long whistling sound. di@k sat thinking for a long time. Just to hear Lakshmi's voice again had turned his emotions upside down.
An hour later he called Ramu at home in Madras. Ramu confirmed that Ned Outram had been in Madras at the time. More importantly, Ned and Keith Lennox had been the only British staff in the factory. That was what di@k needed to know. Molly's lover had been one of them.
He sat for a long time, wondering whether he should call Nagarajan's number again. He no longer needed information but he longed to hear Lakshmi's voice again. Finally he decided it was better not to call.
Instead he called Ramu again to get Outram's address. Ramu agreed to call him the following day, after checking the personnel records in the office.
At lunchtime the following day, Ramu rang through with the information. Ned was living in Bath. Ramu gave the address and telephone number. He also warned di@k to be careful. Vish had been asking questions in the factory about di@k's last visit.
'He is furious. You have touched a raw nerve - no doubt about it,' said Ramu, with delight! 'Molly also has been asking all sorts of questions about your doings. I shall keep ears and eyes open, as usual.'
di@k called the Bath number several times before he managed to reach Ned. He sounded a bit vague, not quite connected to the real world. Eventually he agreed to see di@k the following day. He gave him directions on how to find the house. 'But don't expect too much my old friend,' he mumbled, 'I live in elegant poverty. You'll see. I do look forward to seeing you. I'm sure we'll find lots to talk about.'
di@k checked into a small hotel on the Weston Road in Bath. He had chosen it from the town street plan because it was within walking distance of Ned's house. Here he was above the town, with Audley Park sloping down towards the back of Royal Terrace. The houses were built from the golden yellow Bath stone, most of them eighteenth or nineteenth century - big houses standing in spacious gardens.
He found Ned's house in a narrow lane off the main road. It was a large, square, Victorian house standing in an untidy, overgrown garden, with a dark cypress tree in front of it.
di@k rang the doorbell, which echoed away deep inside the house. No one answered. di@k looked at his watch. It was six in the evening. He had told Ned to expect him between half past five and six. He rang again.
He was taken by surprise when a voice behind him said, 'It's no good ringing the door bell. You must be di@k Sterling. I forgot to mention that I don't live in the house.
Can't afford to. I let the house to some business people. I live in the servants' flat in the basement. Come on. I'll show you the way.'
He led the way down a narrow flight of steps to a small door in the stone wall. It opened into an airless room, full of dark furniture, and smelling of unwashed clothes, cooking oil and stale tobacco. In one corner there was a sink and a draining board full of dirty dishes. Ashtrays were scattered about, full of cigarette ends. Through an open doorway, di@k could see an unmade bed, clothes thrown on the floor. The overall effect was one of total neglect.
di@k turned his attention to his host. Ned Outram was about his own age. He must have been strikingly handsome once but now he was balding, and great grey bags hung down below his watery eyes. He wore dirty jeans and a grey denim shirt under a dirty white woollen sweater. His belly hung out over the waist of bis jeans, from years of beer drinking.
'Sorry about the mess,' he said, though it was not a real apology. 'I've got used to living on my own, and I've forgotten how "normal" people live - that is, if I ever knew. Shall I make you some coffee or tea? Or can I offer you something a bit more exciting? Vodka? Tequila? You say, and I'll tell you whether I've got it.'
di@k saw the empty bottles by the sink, which explained the unreality in which Ned seemed to be living.
'No thanks, Ned. I don't need anything for the moment. I just wanted to ask you a few questions about the time you were in Madras with the company.'
'Oh yes, the company. The wonderful company. The company that will take care of us all for all time. The jolly old company that will do anything to survive. Forget the company! It was the company that ruined my life. So don't talk to me about the company.'
'I think I know how you feel. After all, something similar happened to me. Do you feel like telling me about it? I mean about what they did to you?'
'Well, they kicked me out, if that's what you mean. It was in 1980. I'd been there for ten years by then. They invented something and got rid of me.'
'But who were "they"?' di@k asked.
'The bloody Visvanathans! God knows how they did it, but they did. It was as if the top management were blind. They only listened to what the Visvanathans told them.'
'But I thought you got along pretty well - with Molly especially.'
'What do you mean by that exactly?' asked Ned, his face suddenly red with anger.
'Well, the way I heard it, you and Molly had quite a thing going back in 1970. And there were a lot of rumours about Molly going on special leave to the UK for a year.'
'You must be joking!' said Ned. 'Molly was an absolute bit@h. Do you understand what I mean by that? She would have done any thing with any one to get ahead. She was totally available, at a price. It wasn't a price I wanted to pay. Yes, we did go out once or twice. Yes, she did stay back at my place once - but only once. I don't make a habit of sleeping with snakes.'
'So who was the father of Molly's child, then?' di@k asked directly.
'Look, I don't want to accuse anyone, but I know Barbara Lennox wasn't around for a couple of months. And I know that Lennox wasn't as pure as he pretended to be. And I know that Molly did go to his place at least once - and stayed there. You know what the gossip is like in Madras. You can check it with Ramu if you don't believe me. And I'm damned sure that I didn't give her a child.'
'What makes you so sure?'
'Well, believe it or not, I'm not capable of giving anyone a baby. I had myself tested way back when my marriage was breaking up. There's no way that child could have been mine. I'm infertile. I couldn't give a baby to anyone.'
مشارکت کنندگان در این صفحه
تا کنون فردی در بازسازی این صفحه مشارکت نداشته است.
🖊 شما نیز می‌توانید برای مشارکت در ترجمه‌ی این صفحه یا اصلاح متن انگلیسی، به این لینک مراجعه بفرمایید.