سرفصل های مهم
فصل 16
توضیح مختصر
زمان مطالعه

7 دقیقه

سطح

خیلی سخت
دانلود اپلیکیشن «زیبوک»
این فصل را می‌توانید به بهترین شکل و با امکانات عالی در اپلیکیشن «زیبوک» بخوانید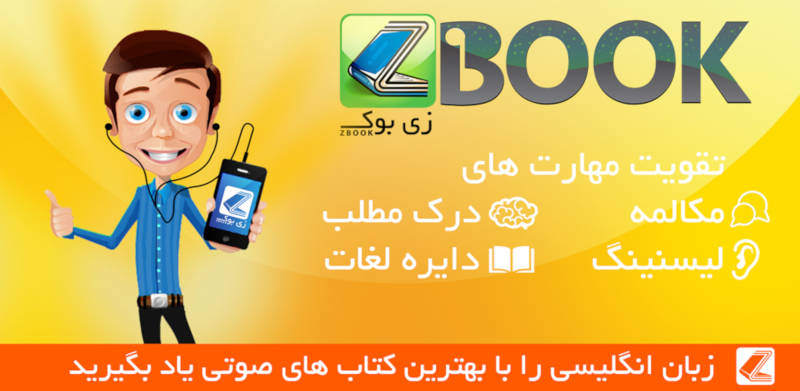 متن انگلیسی فصل
Chapter sixteen
The showdown: Londonу June 1990
It was not so easy to arrange a meeting with Lennox himself. di@k called the company headquarters several times. Each time he was told that Lennox was away. Finally, he called Barbara to find out when he would be back. She gave him a date a week later.
Meantime, he had been trying desperately to reach Lakshmi by phone. He even left messages with Ramu to try to contact her. He needed to speak to her urgently. In the end, he wrote her a long, carefully-worded letter. In it he told her that his divorce from Sally had finally come through. He asked her to marry him. When he had written it, di@k walked down towards the sea to post it. A light summer drizzle had started to fall, and the late afternoon holiday-makers were packing up their things and leaving the beach for the shelter of their hotels. di@k felt a sudden, uneasy feeling that things were not well with Lakshmi.
Finally, he got through to Lennox, who reluctantly agreed to meet him at his club, the United Services, in Piccadilly, the following Monday evening.
You enter the United Services up a flight of stone steps and through a dark entrance hall. The porter told di@k that Mr Lennox was in the reading room on the first floor. When di@k entered the dark, high-ceilinged room he saw Lennox sitting in a large leather armchair by the window, reading The Times.
They greeted each other coldly. This was the first time they had met since the interview in Delhi four years earlier. di@k had travelled a long, hard road since then. But now the advantage was with him - or so he thought.
Lennox had not changed much. His sandy hair had thinned a little. He still wore a small toothbrush moustache, which he pulled at nervously from time to time. His eyes were still the same watery blue colour. But he had developed the unpleasant habit of clearing his throat each time he spoke, as if to emphasise the importance of what he was saying. This was new. But his way of dressing had not changed much; still the dark pinstriped suit and the white shirt with red stripes worn with a club tie. He was the very picture of a respectable, self-important, boring, business executive.
'So, hm, what exactly did you wish to see me about? I'm afraid, hm, I can't give you more than half an hour, hm; I have, hm, an important dinner to attend.'
'It won't take long. I wonder if you've heard from your friends the Visvanathans recently?'
Lennox gave him a venomous look and plucked at his moustache.
'You never give up, do you? I advised you, hm, four years ago to leave it alone. You didn't, hm, take my advice and you lost your job. Isn't that enough?'
'Oh, more than enough. In fact it was too much. But you haven't answered my question. Have you heard from your dear friends?'
'As a matter of fact, hm, I did have a call from them a day or two ago. They, hm, mentioned, hm, that they had met you in Madras.'
'And did they also mention that they tried to kill me?'
'Hm, I hardly think they would do anything like that.'
'Oh no? Not even if I had proof of their involvement in a major financial scandal?'
'Hm. I don't know what you're, hm, referring to. What, hm, financial scandal?'
'OK, let me spell it out for you. In 1970, before Barbara came out to join you in Madras, you had an affair with Molly Verghese, as she then was. She became pregnant with your child. You somehow persuaded her to go to the UK for a year and have the baby. You also seem to have been able to persuade Sir Percy Hancock to agree to the leave. Since then you have been paying for the education of the child, pretending his parents were dead. You have also been blackmailed by the Visvanathans, who would have revealed what they knew unless you kept your mouth shut about all their dishonest schemes. You knew your career and your marriage would have been finished if they had told what they knew. You knew how strong the prejudice was against mixed relationships. You would have done anything to keep it quiet. In fact you did do many things, including getting rid of me, Ned Outram, Nagarajan… and goodness knows how many others. You couldn't risk my finding out any more about the Hosur factory construction deal because that was a really big one. I don't know whether you took any of the cash yourself, but the Visvanathans certainly did well out of it. And you knew all about it but you kept quiet. Anything to protect your precious reputation.'
Lennox's pale face had now gone almost grey. He pulled incessantly at his moustache. He cleared his throat again.
'Now look here, hm, I can't have you accusing me of this kind of thing, hm, I'll, hm, take you to court.'
'Before you do that, I suggest you take a look at this,' said di@k quietly, and handed him a large brown envelope. 'You don't have to look at it now. Take your time. You'll find it makes very interesting reading. I wouldn't leave it around for Barbara to find though. I have the originals of all these documents. I think you'll find that there is enough there to put you in jail for a nice long time. What's more, it would ruin your marriage and respectable reputation.'
'I am, hm, well aware of the contents of your, hm, envelope. But I advise you, hm, for your own safety, hm, to destroy the originals and, hm, forget about the whole thing. It's, hm, past history.'
'Your friends have already tried to kill me - twice. I'm not frightened by your threats. And, as you will know from your friends, if anything happens to me, a set of these documents will go straight to the chairman of the board. I've also arranged for a set to go to Barbara. And another set to the Daily Mail. So think twice before you threaten me, you miserable bastard.'
'So, hm, what do you, hm, propose to do now?' Lennox was now sweating heavily.
'It's up to you. You've just been offered a knighthood I believe. I want you to refuse it. Then I want you to resign from the company. Finally, I want you to pay one hundred thousand pounds each to Nagarajan and Ned Outram. If you refuse, I shall send out the documents. You decide. I'll call you tomorrow morning in your office. Just say "yes" or "no". Good night. And do enjoy your, hm, dinner.'
مشارکت کنندگان در این صفحه
تا کنون فردی در بازسازی این صفحه مشارکت نداشته است.
🖊 شما نیز می‌توانید برای مشارکت در ترجمه‌ی این صفحه یا اصلاح متن انگلیسی، به این لینک مراجعه بفرمایید.