سرفصل های مهم
فصل 06
توضیح مختصر
زمان مطالعه

7 دقیقه

سطح

خیلی سخت
دانلود اپلیکیشن «زیبوک»
این فصل را می‌توانید به بهترین شکل و با امکانات عالی در اپلیکیشن «زیبوک» بخوانید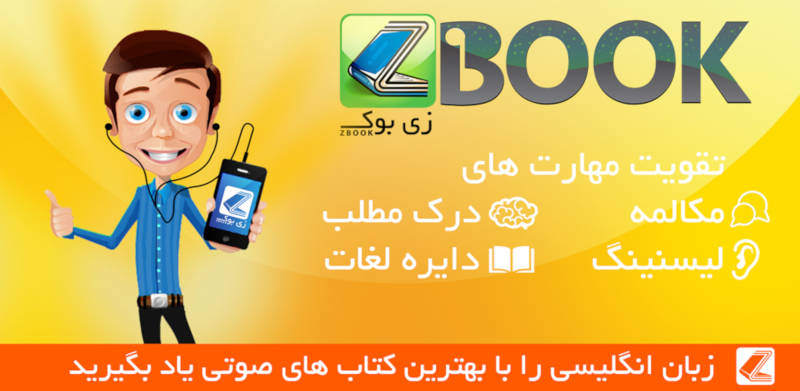 متن انگلیسی فصل
Chapter six
Return to Madras
By the beginning of December 1989, di@k had made arrangements to return to Madras. He would be leaving on 15 December. Ramu had reserved a room for him at the Madras Club. Since receiving Ramus letter, di@k had become more like his old self. He was taking regular exercise and had almost stopped drinking. He felt a new sense of energy. He had a purpose again. And now he was returning to a place he loved and where he felt at home.
He had also reached some decisions about his life. On the evening before he left, he called Sally to tell her that he had seen a lawyer about their divorce. The conversation was civilised and polite, but distant. Both of them knew that their relationship was over for ever but neither could quite believe it. He explained the financial arrangements he had made and told her he would be away in India for a month or two. She did not ask him why he was going. As he put the telephone down, he felt that a chapter of his life had ended, quickly followed by excitement at the prospect of a new start.
It was early morning as the plane circled over St Thomas' Mount and landed with a nasty bump on the runway at Madras. Two hours later di@k finally cleared immigration, collected his case from the squeaking baggage conveyor-belt, and made his way through customs, unchallenged by the fierce-looking uniformed officers.
Outside the sun was up, and as he passed from the air-conditioned cool of the baggage hall into the sunlight, he was met by a wave of steamy heat, pungent with the first smell of India - a mixture of spices and diesel fumes.
Ramu had arranged a car to meet him. Fighting his way through the crowd of beggars and boys trying to grab his suitcase from him, di@k climbed into the back of the battered old Ambassador. The driver was a thin little man with skin the colour of coal dust, who said nothing but who wove his way skilfully in and out of the chaos of the morning rush-hour to the calm of the Madras Club.
di@k was pleased to find a note from Paul Fernando, the Anglo-Indian manager of the club, inviting him for an evening pre-dinner drink. Courtesy was not yet dead - at least not in southern India.
His room, in the guest wing, was spacious, with a high ceiling, a large ceiling fan which swooped through the sticky air, slicing it into cooler segments, a bed fitted with a mosquito net, and an antique writing desk. The bathroom was almost as large as the bedroom; old-fashioned but with a shower which worked. The rooms had all the luxury of simplicity.
After a lengthy shower, he called room service for a cold beer and sat with it on the balcony looking towards the Adyar River. There were magnificent tamarinds and raintrees, umbrellas of shade for the green parakeets, doves and mynahs. The club was an eighteenth-century building, formerly the residence of the Anglican Bishop of Madras. It was a splendid white building, with a dome and large columns at the entrance. It overlooked the Advar River, which was an impressive view, provided it was seen from a distance. Seen closer up, it was a sluggish channel of evil- smelling, black, polluted water - an ecological disaster.
After lunch, he called some of his closer friends, in particular Ramu and Suresh. They agreed to meet at the Raintree Restaurant in the Connemara Hotel the following evening.
The Connemara was one of the oldest hotels in the city. The Raintree Restaurant was tucked away in a garden area at the rear of the main hotel. It served Chettiar food, spicy but sophisticated - a complex range of flavours which exploded in the mouth one after the other.
Ramu and Suresh were waiting for him in the lobby. When they reached the table, he found Lalitha and Nirupama too… A nice surprise. Conversation, most of it about the most recent gossip and scandal, got under way immediately. Noshir Battliwallah had been discovered in the bed of the American Consul-General's wife. Nicky Patel was having a homos@xual affair with the son of a State Minister. The daughter of a leading doctor had run off, temporarily, with a press photographer… There was no lack of material!
Over coffee, conversation turned to the Visvanathans. They went back over the long history of their misdeeds. How Vish had been involved in a bank fraud case way back in 1970 - and how Keith Lennox had given evidence for him in court, and how Vish had been let off. How he had organised alcohol smuggling in the early 1980s before di@k had arrived. How he had repeatedly cheated the company over the resale of air-conditioners and other surplus equipment. How the Visvanathans had regularly exploited junior staff, using them as unpaid personal servants at their home. How they had arranged a system of under-the-table payments for the award of contracts. The list went on and on. The Visvanathans had done very well out of their position.
But questions still needed to be answered: how had they got away with it for such a long period? And why should they have been considered dangerous to the company? It made no sense. Surely it should have been easy just to get rid of them? Why had no-one done it?
One new thing which di@k learnt was that Molly had been away for a year in the UK in 1970. This was very unusual, and no-one knew why she had been given permission to go. Immediately after her return, she and Vish had announced the date of their marriage. It had attracted attention at the time because Vish was a Hindu Brahmin, and Molly a Keralite Christian, and the fact that they had hardly known each other before Molly went away so suddenly in 1970. They never had any children.
di@k also wanted to find out what had happened to Nagarajan. Nagarajan had been in charge of Accounts at Trakton when di@k left. He had been closely involved in the Hosur factory project. Suresh gave di@k his address in Devanahalli.
'I don't know exactly what he knows - but I'm sure he knows something. And he likes you. He always used to talk about how you helped him out when his wife died. Maybe it will help if you take a bottle when you visit him. Anyway, if anyone can help you, I'm sure he can.'
مشارکت کنندگان در این صفحه
تا کنون فردی در بازسازی این صفحه مشارکت نداشته است.
🖊 شما نیز می‌توانید برای مشارکت در ترجمه‌ی این صفحه یا اصلاح متن انگلیسی، به این لینک مراجعه بفرمایید.