سرفصل های مهم
فصل 12
توضیح مختصر
زمان مطالعه

24 دقیقه

سطح

ساده
دانلود اپلیکیشن «زیبوک»
این فصل را می‌توانید به بهترین شکل و با امکانات عالی در اپلیکیشن «زیبوک» بخوانید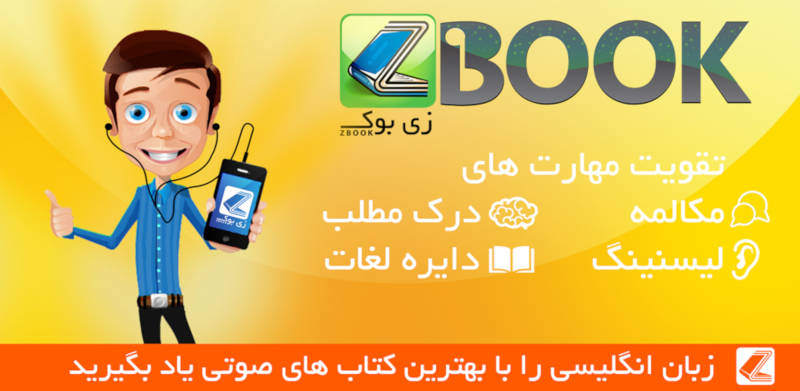 متن انگلیسی فصل
CHAPTER TWELVE
A Crazy World
Jake awoke in the darkness to the sound of his doorbell. He opened the front door in his nightshirt and found Ozzie and Deputy Nesbit waiting for him.
"What is it?" he asked as he opened the door.
"They're going to kill you today," Ozzie said.
"Who?"
"The Klan."
"How do you know?"
"The same man who told us about the dynamite - he calls himself Mickey Mouse. He telephoned yesterday and said you're the lucky man. Today is the big day. That's why we're here. We're coming to the office with you. We're staying with you all day."
At five-thirty, they drove Jake to his office and locked the door. At eight, a group of soldiers was waiting on the sidewalk. Harry Rex and Ellen watched from the second floor of the courthouse. Jake walked between Ozzie and Nesbit, the three of them in the middle of the group of soldiers.
The Klan's man sat with his gun in his hands at a window in an old, empty factory two blocks north and east of the square. From his position he had a clear view of the back of the courthouse. He sat in the darkness and aimed through a small opening, knowing that no one in the world could see him. Another Klan member waited in a pickup down the road. The engine was running and the driver sat smoking, waiting for the sound of the gun.
When he saw the group of soldiers move away from Jake's office, the gunman did not know what to do. He could only see the top of Jake's head in a sea of green army hats. He could not be sure of hitting Jake, but the whiskey he had been drinking made him want some excitement. He aimed and fired, hoping for the best.
When they heard the sound of the gun the soldiers ran toward the courthouse, pulling Jake down with them. One soldier screamed in pain, holding his throat. Another shot. Then another.
"He's hit!" someone shouted. Jake ran through the doors to the safety of the building. He fell onto the floor and put his head in his hands. Ozzie stood next to him, watching the soldiers through the door.
The gunman ran out of the factory and threw his weapon behind the back seat of the pickup. The two men drove out of town. They were going to a funeral in south Mississippi.
---
The soldier had been standing by Jake's left shoulder when he was hit.
"This is kind of silly, ain't it?" he had just said to Jake when the bullet shot through his throat. He fell against Jake, holding his neck, losing blood fast and screaming.
"He's dead, isn't he!" Jake asked Ozzie softly. "He's dead. I know he's dead. I heard his neck break."
They heard later that the soldier did not die, but he was not going to be able to walk again. Jake managed, with difficulty, to persuade the judge that the trial could wait for another twenty- four hours. He stayed in the office with Harry Rex and Ellen Roark. After he had phoned his wife to tell her he was unhurt, he sat with his friends, talking too much and drinking too much. Dr. Bass joined them later in the day, and then Lester Hailey arrived with Lucien. Lucien bought more drinks and, by the end of the afternoon, Jake was drunk enough to fall asleep on the floor.
Ellen slept on the sofa in Jake's office.
---
When Ellen woke up, the room was dark and empty and smelled of alcohol. She moved around carefully and found her boss peacefully sleeping on the floor in the conference room. It was ten o'clock. She had slept five hours. She could stay at Lucien's house, but needed to change clothes. She locked the front door and walked to her car.
Ellen had almost arrived at Oxford when she saw the blue lights behind her. As usual, she was driving at seventy-five miles an hour. She parked at the side of the road, got out of the car and waited for the police.
Two men approached from the blue lights. Suddenly, she was knocked to the ground. A heavy blanket was thrown over her and both men held her down. A rope was tied around her chest and waist. She kicked and swore, but could do little to help herself.
One of them removed her keys from the car and opened the trunk. They threw her inside and banged it shut. One of the men then took the blue lights off their car and drove away, followed by the other in Ellen's BMW. They found a side road and followed it deep into the woods, then turned off the road into a small field where a large cross was being burned by a number of Ku Klux Klan members.
The two men quickly put on their white robes and masks. They pulled her out of the trunk and threw her to the ground. They tied her arms and legs, placed a cloth over her mouth and dragged her to a large pole a few feet from the cross. They tied her to the pole with her back to the Klan members.
The burning cross lit the field. As the heat from the fire started to burn her, she struggled with the ropes but she couldn't loosen them. She started to make strange crying noises deep in her throat.
A masked figure left the others and approached her. She could hear his footsteps and then felt his breath on her face.
"You nigger-lover," he said in an educated mid-western voice. He pulled the collar of her shirt and tore it from her back. He pulled down the zipper on her skirt and then took out a large knife, cut the skirt and underclothes from top to bottom, and pulled them from around her. She tried to kick, but the heavy rope around her ankles held her feet to the pole.
"See what happens to nigger-lovers," he said quietly. "How do you like it?"
The fire was hot now. Her red hair was wet around her neck and shoulders. One of the others handed the man a long whip. He moved it up and down quickly, making it crack. Then he walked backward, carefully measuring the distance to the pole.
He brought the whip up in the air and aimed at her back, but the tallest Klan leader stepped forward and raised his hand to stop the arm from coming down. Nothing was said, but the whip was put away.
The man walked back to her and cut her hair with his knife until the skin of her head could be seen, ugly and bleeding. She made quiet crying sounds, but did not move.
The Klan members moved away to their cars. A can of gasoline was poured inside the BMW with Massachusetts numbers and somebody threw a match. The car burned very quickly.
When he was certain they were gone, the man Ozzie called Mickey Mouse came out from the bushes. He untied her and carried her away from the field. He tried to cover her with what was left of her clothes. He then drove to Oxford to a pay phone, and called the county sheriff.
---
Jake woke with another headache, but he knew that he had to go to court and face the world again. When he got into court, Judge Noose asked him how he was feeling. He said he felt better than the soldier who got hit.
Jake's first witness was the psychiatrist, Dr. W.T. Bass. Jake was pleased that he did not look drunk. He looked good, in an expensive suit and white shirt. He even sounded good as Jake led him through a long series of questions about his qualifications and his experience as a psychiatrist.
Then Buckley got up to ask some questions. He asked how many books Dr. Bass had written. None. He asked how many hospitals he worked in. None. He asked how many patients the doctor saw. A few. As the questions continued, Dr. Bass began to look less good and Jake felt more worried.
Jake returned to the list of questions in his note book. He asked Dr. Bass when and how often he had examined Carl Lee Hailey. He asked about Carl Lee's experience in Vietnam, and the effect it had had on him. Carl Lee listened carefully - the doctor was sounding good again. Jake then asked him about the rape, and Dr. Bass explained how Carl Lee had been unbalanced by the rape, how he had stopped being himself. Then, when he visited his daughter in hospital, she told him how she had called for him in the woods. She thought she saw him, but he didn't come. She continued calling, but the men told her she had no father now.
Dr. Bass then answered questions about the insanity defense and the M'Naghten Rule on which it was based. Bass explained that the rule went back to England in 1843, when Daniel M'Naghten tried to kill a politician called Sir Robert Peel. He did not succeed but accidentally shot and killed the politician's secretary. During his trial it became clear that M'Naghten was insane and the jury decided that he was not guilty by reason of insanity. From this the M'Naghten Rule was made, and it is still followed in England and sixteen US states.
"What does the M'Naghten Rule really mean?" Jake asked.
"Well, it's fairly simple. To use insanity as a defense you must prove that the person did what he or she did because they had a mental disease or that they did not know the nature and quality of what they were doing."
"Can you simplify that?"
"Yes. If someone cannot tell the difference between right and wrong, he or she is legally insane. This is what happened to Carl Lee Hailey. After the rape he expected someone to kill the rapists. He couldn't understand why it did not happen. He didn't know what else to do. He had to kill them."
Jake let the jury think about these words.
"Now, Dr. Bass, do you have an opinion, to a reasonable degree of medical certainty, whether Carl Lee Hailey was able to know the difference between right and wrong when he shot these men?"
"I have."
"And what is that opinion?"
"Because of his mental condition, he was unable to tell right from wrong."
"Thank you, Doctor."
Jake picked up his note book and walked back to his seat. He looked at Lucien, who was smiling, and at the jury. They were watching Bass and thinking about what he had said. Wanda Wornack, a young kind-looking woman, looked at Jake and smiled. It was the most positive signal he had received from the jury since the trial started.
"Pretty good," Carl Lee said quietly.
Judge Noose asked Buckley if he had any questions.
"Just a few," Buckley said as he walked to the front of the courtroom. "Dr. Bass, what is your full name?"
Jake froze. There was something wrong about the question.
"William Tyler Bass."
"What name are you generally known by?"
"W.T. Bass."
"Have you ever been known as Tyler Bass?"
The medical witness hesitated.
"No," he said.
Jake felt a sudden fear in his stomach. The question could only mean trouble.
"You're telling this jury that on October 17, 1956, in Dallas, Texas, you were not found guilty of a crime under the name of Tyler Bass?"
"That's a lie," Bass said quietly.
"Are you sure it's a lie?" Buckley asked. "Do you know a lie from the truth, Dr. Bass? Do you know the difference between right and wrong? Because, Dr. Bass, I've got some photographs of you taken by the Dallas Police Department on September 11, 1956, when you were charged with the rape of a 17-year-old girl."
The silence in the room was complete. W.T. Bass could only look at the ground. He knew that there was nothing he could say. No one would believe him.
"We have no further questions for the defense's medical witness," Buckley said.
A speech was needed. A brilliant, emotional explanation that would touch the hearts of the jurors and make them cry with pity for Bass and for Carl Lee. But Jake could think of nothing to say. He wanted to be sick. Everything had fallen to pieces. Buckley had destroyed his medical witness and had destroyed the insanity defense he had tried to build. And it was all Jake's fault. He thought he was so clever, he thought he would win, and he had chosen a medical witness who was a drunk and a rapist. Nothing could help Carl Lee now. Dr. Bass walked out of the courtroom, but no one watched him go.
"Mr. Brigance, you may call your next witness."
Jake tried to stand up but his legs felt like water. As he stood up, Ozzie came to his rescue. The sheriff approached the clerk of the court and gave him a message. The clerk handed this to the judge, who read it and then looked up and said that the court would take a break for an hour. He asked the lawyers to come to his office. As soon as they were in the room, Ozzie turned and spoke to Jake.
"Jake, I have some bad news. I got a call an hour ago from the sheriff of Lafayette County. Your law clerk, Ellen Roark, is in hospital."
Jake had thought that things could not get worse. It seemed that they could.
"What happened?"
"The Klan got her last night. Somewhere between here and Oxford. They tied her to a tree."
"How is she?" Jake asked.
"She'll be OK."
"What happened?" Buckley asked.
"We ain't sure. They stopped her car somehow and took her out in the woods. Cut her clothes off her and cut her hair. She's got cuts on the head, so they think she was beaten."
Jake needed to be sick. He couldn't speak. The judge looked at him and said they'd better take a break until two o'clock.
---
At the end of the afternoon, Jake walked slowly up the front steps to his office. He wanted to kill W.T. Bass, to break the head of the so-called friend who had introduced him to the drunk psychiatrist. Lucien was there, holding a drink. They said nothing. Lucien looked away. Then he spoke in an unusually quiet voice.
"You should know that according to Bass the girl was seventeen and the daughter of a judge in Dallas. They fell in love but got caught on the judge's sofa. The judge had big political connections and got Bass arrested for rape. But they were in love, so before he got put in prison he married her. She had a perfect baby boy - the first grandchild. The judge dropped the rape charge, and Bass didn't have to go to prison."
Lucien drank and watched the lights from the square.
"What happened to the girl?" asked Jake.
"According to Bass, a week before he finished medical school, his wife and the little boy were killed in a train accident in Fort Worth. That's when he started drinking, and stopped living."
Jake looked out of the window. There was nothing to say.
"How's Row Ark?" Lucien asked.
"They say she'll be OK. I called her room and a nurse said she couldn't talk. I'll go over tomorrow."
"I hope she's OK. She's a fine girl," said Lucien.
"I feel like it's my fault, Lucien."
"It's not your fault. It's a crazy world, Jake. Full of crazy people. Right now I think half of them are in Ford County."
Jake stayed at the office that night, talking to Lucien. He fell asleep on the sofa, but was woken at midnight by Deputy Nesbit shouting: "Get up, Jake! You've got to go home! It's an emergency!"
Jake jumped to his feet and followed Nesbit. Adams Street was blocked by fire-engines parked in front of Jake's house. The firefighters worked desperately, directing jets of water at the center of the fire. Jake saw Ozzie standing near a police car with the fire chief.
The fire was brilliant. Flames came from every window across the front of the house, upstairs and down. At the side of the house, Carla's car burned inside and out. After watching for a minute or two as the water disappeared into the flames with no noticeable effect, the fire chief said, "It'll burn to the ground." The Klan had done a good job. After Bass and Ellen Roark, Jake thought he had hit the bottom. Now he began to think there was no bottom.
Jake turned to Deputy Nesbit. "Will you do something for me?"
"Sure, Jake."
"Drive over to Harry Rex's and bring him back. I'd hate him to miss this."
"Sure."
For two hours Jake, Ozzie, Harry Rex, and Nesbit sat on the police car and watched the fire burn. It burned until morning. As the sun began to appear, Jake thanked the firefighters. He and Harry Rex walked through the back yard and looked at the damage.
"Oh well," Harry Rex said. "It's just a house."
"Would you call Carla and tell her that?"
"No. I think you should."
"I think I'll wait."
Harry Rex looked at his watch. "It's about breakfast time, isn't it?"
"It's Sunday morning, Harry Rex. Nothing's open."
"Ah, Jake, I'm a professional. I can find hot food at any time of any day."
"The truck stop?"
"The truck stop!"
"OK. And when we finish we'll go to Oxford to check on Row Ark."
مشارکت کنندگان در این صفحه
تا کنون فردی در بازسازی این صفحه مشارکت نداشته است.
🖊 شما نیز می‌توانید برای مشارکت در ترجمه‌ی این صفحه یا اصلاح متن انگلیسی، به این لینک مراجعه بفرمایید.