سرفصل های مهم
فصل 07
توضیح مختصر
زمان مطالعه

12 دقیقه

سطح

ساده
دانلود اپلیکیشن «زیبوک»
این فصل را می‌توانید به بهترین شکل و با امکانات عالی در اپلیکیشن «زیبوک» بخوانید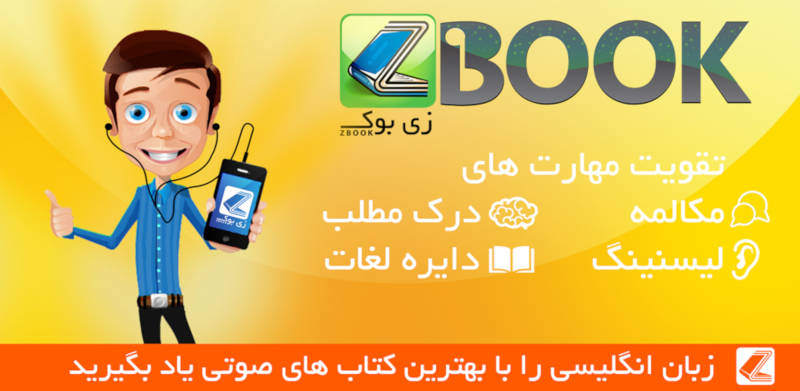 متن انگلیسی فصل
CHAPTER SEVEN
Problems for Jake
Several legal steps were still needed before Carl Lee's trial. First Jake had to ask for the trial to be moved to another part of the state. Although he did not win this argument, he felt OK. He did a good job in court, and looked a lot better than Rufus Buckley, the prosecutor. The problem was, that the judge then decided that there was too much publicity about the case, and told both lawyers they had to stop talking to journalists. He did not want the trial to be held in the newspapers and on TV.
Outside the courthouse it hurt to say no to the reporters. They followed Jake across Washington Street, where he excused himself with a "No comment" and escaped into his office.
The loss of publicity hurt even more when Ethel came in to tell him the firm had big money problems. Since the start of the Hailey case, he had seen no other clients and had not been chasing those who had failed to pay him.
"Look at these," she said, waving a handful of bills under his nose. "Four thousand dollars. How am I supposed to pay these?"
"How much is in the bank?"
"Nineteen hundred dollars. Nothing came in this morning."
"Nothing?"
"Not a penny."
After Ethel had complained for another five minutes about how this case was ruining the business, Jake lost his temper.
"Shut up, Ethel. Just shut up. If you can't take the pressure, then leave. If you can't keep your mouth shut, then you're fired."
"You'd like to fire me, wouldn't you?"
"Maybe I would. I don't care at the moment."
She was a strong, hard woman. Fourteen years with Lucien had done that to her, but at the moment she was clearly very unhappy.
"I'm sorry," she said. "I'm just worried."
"Worried about what?"
"Me and Bud."
"What's wrong with Bud?"
"He's a very sick man."
"I know that."
"His blood pressure is getting worse. Especially after the phone calls. He's scared. We're both scared."
"How many phone calls?"
"Several. They threaten to burn our house or blow it up. They always tell us they know where we live, and if Hailey goes free, then they'll burn it down while we're asleep."
Jake found it difficult to be sympathetic to Ethel - there were other things on his mind. His wife wanted him to drop this case. He knew that the bank would not lend him any more money. The Ku Klux Klan were threatening both him and his secretary. And now he could not talk to the newspapers and get the publicity he needed so badly.
---
The Ford County Ku Klux Klan had its first meeting at midnight on Thursday, July 11 in a field in a forest somewhere in the northern part of the county. The six new members stood nervously in front of the enormous burning cross and repeated strange words after the leader. An armed guard stood quietly down the road, sometimes looking at the ceremony, but mainly watching for uninvited guests. There were none.
At exactly midnight the six fell to their knees and closed their eyes as white cloths were placed over their heads. They were Klansmen now, these six - and among them was Freddie Cobb, brother of the dead rapist.
---
A few hours later, Pirtle, the deputy on night duty at the sheriff's office, received a phone call. The caller did not give a name, but he said that the Klan was planning to blow up Jake Brigance's house that night. Pirtle woke the sheriff, and within ten minutes of the call Ozzie Walls and two deputies were outside Jake's house. They checked that there was no one around, then Ozzie pressed the doorbell.
The wooden door opened, and Jake looked out at the sheriff.
He was wearing a nightshirt that fell just below his knees, and he held a loaded gun in his right hand,
"What is it, Ozzie?" he asked.
"Can I come in?"
"Yes. What's going on?"
"Stay outside and wait for me," Ozzie told the deputies.
Ozzie closed the front door behind them and turned off the light. They sat in the dark living-room overlooking the front yard. Ozzie told Jake what the Klan were planning to do - and told him to get his wife and daughter out of town as soon as he could. Jake had never moved so fast in his life. Within fifteen minutes, Carla and their daughter were in the car and driving to a neighbor's house. Ozzie, Jake, and the deputies sat outside in the dark, waiting for the Klan to come.
They didn't have to wait long. Ozzie saw him first, a man walking down the street. In his hand he carried a box - a suitcase of some sort. Ozzie took out his handgun and stick and watched the man walk directly toward him.
Suddenly, the figure ran across the yard next door and to the side of Jake's house. He carefully laid the small suitcase under Jake's bedroom window. As he turned to run, Ozzie's police stick crashed across the side of his head, tearing his right ear into two pieces. He screamed and fell to the ground.
"What's your name?" Ozzie demanded.
The man said nothing.
"I asked you a question," Ozzie said. Pirtle and Nesbit stood beside him, guns ready, too frightened to speak or move.
"I ain't speaking," came the reply.
Ozzie raised the stick high over his head and brought it down on the man's right ankle. They could all hear the bone crack. He screamed and Ozzie kicked him in the face. He fell backward and his head hit the side of the house.
Jake looked at the suitcase and then put his ear next to it.
He jumped back. "It's ticking," he said weakly.
Ozzie bent over the man and laid the police stick softly against his nose.
"I've got one more question before I break every bone in your body. What's in the case?"
No answer.
Ozzie pulled back the stick and broke the man's other ankle.
"What's in the case?" he shouted.
"Dynamite!" came the reply.
Ozzie tied the man to a gas pipe next to the window. He carefully lifted the suitcase by the handle and placed it neatly between the man's broken legs. Ozzie kicked both legs to spread them. Ozzie, the deputies, and Jake backed away slowly and watched him. The man began to cry.
"I don't know how to stop it," he said.
"You'd better learn fast," Jake said.
"Give me some light. And I need both hands," he said.
"Try it with one," Ozzie said.
They waited on the other side of the street, saying little, listening for any unusual noise. After about fifteen minutes, the man shouted and they ran back across the front yard. The empty suitcase had been thrown a few feet away. Next to the man was a neat pile of twelve sticks of dynamite. Between his legs was a large, round-faced clock with wires connected to it.
Ozzie bent down and removed the clock and the wires. He did not touch the dynamite.
"Where are your friends?"
No answer.
He took out his stick again and moved closer to the man.
"I'm going to start breaking bones one at a time. You'd better start talking. Now - where are your friends?"
No answer.
Ozzie stood and quickly looked around. Not at Jake and the deputies, but at the house next door. Seeing nothing, he raised the stick. The man's left arm was still tied to the gas pipe, and Ozzie hit him just above the elbow. The man screamed and pulled to the left. Jake almost felt sorry for him.
"Where are they?" Ozzie demanded. No answer.
Jake turned his head as the sheriff hit the man again. "Where are they?" No answer. Ozzie raised the stick.
"Stop … please stop," the man shouted.
"Where are they?"
"Down that way, about two streets."
"Get the cars," Ozzie ordered.
---
Two hours later, Jake was in the sheriff's office. His wife and daughter were already on a plane to the town where Carla's parents lived - five hundred miles away. Carla had returned to the house to pack, but had not spoken a word to him. There was no doubt that she blamed him for the danger they had all been in. Jake was happy that his family was alive, but still shook when he thought about what nearly happened. He smiled at Ozzie.
"You play rough, don't you?"
"Only when I have to. I didn't hear you object."
"No, I wanted to help. What about his friend?"
"We found him sleeping in a red pickup about a half a mile from your house."
"Where is he?"
"Hospital. Same room as the other."
"My God, Ozzie. Did you break his legs too?"
"Jake, my friend, he did not cooperate with the police. We had to encourage him."
مشارکت کنندگان در این صفحه
تا کنون فردی در بازسازی این صفحه مشارکت نداشته است.
🖊 شما نیز می‌توانید برای مشارکت در ترجمه‌ی این صفحه یا اصلاح متن انگلیسی، به این لینک مراجعه بفرمایید.