سرفصل های مهم
فصل 05
توضیح مختصر
زمان مطالعه

9 دقیقه

سطح

ساده
دانلود اپلیکیشن «زیبوک»
این فصل را می‌توانید به بهترین شکل و با امکانات عالی در اپلیکیشن «زیبوک» بخوانید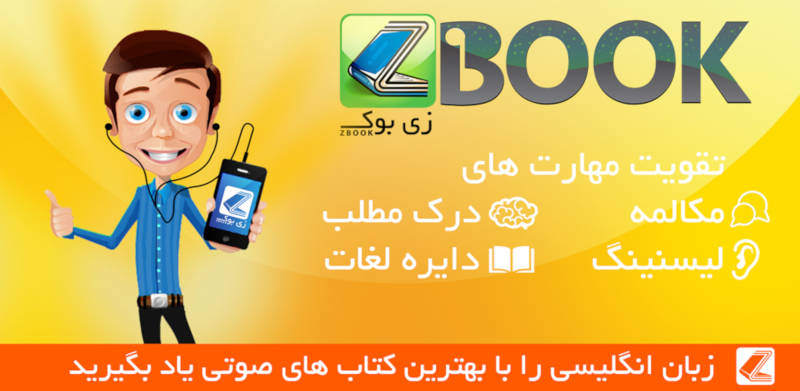 متن انگلیسی فصل
CHAPTER FIVE
Lawyers
Harry Rex Vonner was enormously fat. He was a lawyer who specialized in cases where marriages had broken down nastily. He could be just as nasty as his cases, and his services were in great demand. He could get you the children, the house, the farm, the dog, everything. One wealthy farmer sent him a check each month so that the woman he was married to (his fourth wife) couldn't hire him for herself. Harry Rex sent his criminal cases to Jake, and Jake sent his nasty marriage problem cases to Harry Rex. They were friends and they disliked other lawyers, especially Rufus Buckley.
On Tuesday morning, Harry Rex came slowly up the stairs to Jake's office. The stairway shook as he climbed to the first floor. He was breathing heavily as he entered the big room.
"Morning, Harry Rex."
"Why don't you get a downstairs office?" he demanded between breaths.
"You need the exercise. If it weren't for those stairs, your Weight would be over three hundred pounds."
"Thanks. I just came from the courtroom. Noose wants you there at ten-thirty if possible. Wants to talk about Hailey with you and Buckley. Agree the trial date. He asked me to tell you."
"Good. I'll be there."
"You'll find Buckley there too. You should see him. He's telling everyone about his big TV appearance last night. But no one wants to talk about it. He's like a child begging for attention."
"Be nice to him. He may be your next governor."
"Not if he loses the Hailey case. And he's going to lose Hailey, Jake. We'll pick a good jury, twelve good and faithful citizens. Then we'll buy them."
"I didn't hear that."
"It works every time."
---
A few minutes after ten-thirty, Jake entered the judge's office behind the courtroom and coolly shook hands with Buckley and the other lawyers. They had been waiting for him. Noose waved him toward a seat and sat behind the desk.
"Jake, this will take just a few minutes. I would like to see Carl Lee Hailey in the morning at nine. Any problems with that?"
"No. That'll be fine," replied Jake.
"OK. Now let's discuss a trial date for Mr. Hailey. As you know, the next term for the court here is in late August, and I'm sure we'll be just as busy then. Because of the nature of this case and, honestly, because of the publicity, I think it would be best if we had a trial as soon as is practical."
"The sooner the better," said Buckley.
"Jake, how long will you need to prepare for trial?"
"Sixty days."
"Sixty days!" Buckley repeated. "Why so long?"
Jake ignored him. He explained to the judge that they would be using an insanity defense and would need Carl Lee to be examined by a psychiatrist, and that all this would take time. Buckley kept shouting that it was unnecessary.
"Relax, Rufus," Jake said calmly. "The cameras will be here in sixty days, even ninety days. They won't forget about you. You can give interviews. Hold press conferences, everything. Don't worry so much. You'll get your chance."
Buckley's face went red. He took three steps in Jake's direction.
"Gentlemen, please," Noose interrupted. "This is going to be a long, emotional case. I expect you to act like professionals. Now, my diary is very full. The only time I have is the week of July 22. Is that a problem?"
Jake smiled at Buckley and looked at his own diary.
"Looks good to me."
After lunch, Jake visited his famous client in Ozzie's office at the jail. He told him the trial was going to start on July 22."
"That's two months away!"
"Why so long?"
"We need the time. It'll take that long to find a psychiatrist who'll say you were crazy. Then Buckley will send you to Whitfield to be seen by the state's psychiatrists, and they'll all say you weren't crazy. It takes time."
"No way to have it sooner?"
"We don't want it sooner."
"And if I do?"
Jake studied him carefully.
"What's the matter, big man?"
"I've got to get out of here, and fast."
"I thought you said jail wasn't so bad."
"It ain't, but I need to get home. Gwen's got no money, she can't find a job. Lester's in trouble with his wife, and I hate to ask my family for help."
"But they will help, won't they?"
"A little. They've got their own problems. You've got to get me out of here, Jake."
Gwen, he said, had less than a hundred dollars. She had to pay bills and they didn't have much food. She had visited on Sunday and cried for an hour. Her family could not help much - maybe some vegetables from the garden and a few dollars for milk and eggs.
Jake looked through his notes and waited for Carl Lee to ask for some of his money back. Most of his poorer clients did. But the question did not come.
"Anything you want to ask, Carl Lee?"
"Yes. What can I say tomorrow when I see the judge?"
"Carl Lee, for the moment you don't say anything. Remember, you paid me to do the talking."
---
On the Sunday morning, others were thinking about Carl Lee Hailey and his family. At black churches all over Clanton, the buckets and baskets and plates were passed and re-passed and left at the front doors to collect money for the Hailey family. The people who had come to pray were asked to give generously to support Carl Lee and his family. The Reverend Ollie Agee had organized the collection in his church and other churches across town. He was very pleased that the black people of Clanton were giving so much. Another two Sundays like this and the churches would be able to start a strong movement against the nigger haters of Ford County. There might even be enough money to pay for a new Cadillac for some valuable church workers - like the Reverend Ollie Agee.
Carl Lee Hailey gave the blacks really good reasons to work together.
Jake soon discovered that Carl Lee was not the only one with problems. The Ku Klux Klan had decided that it was time to show him their feelings about nigger-loving lawyers. Several hours before the sun rose on Monday morning, three Klan members put up a wooden cross in the front yard of Jake's house on Adams Street and set fire to it. It was a warning.
"This scares you, doesn't it?" Jake asked his wife, as they stared out in horror at the burning cross.
"If they can do this, Jake," Carla replied slowly, "why not the house? No case is worth this. You've got to stop."
مشارکت کنندگان در این صفحه
تا کنون فردی در بازسازی این صفحه مشارکت نداشته است.
🖊 شما نیز می‌توانید برای مشارکت در ترجمه‌ی این صفحه یا اصلاح متن انگلیسی، به این لینک مراجعه بفرمایید.