سرفصل های مهم
وزارت حقیقت
توضیح مختصر
زمان مطالعه

15 دقیقه

سطح

متوسط
دانلود اپلیکیشن «زیبوک»
این درس را می‌توانید به بهترین شکل و با امکانات عالی در اپلیکیشن «زیبوک» بخوانید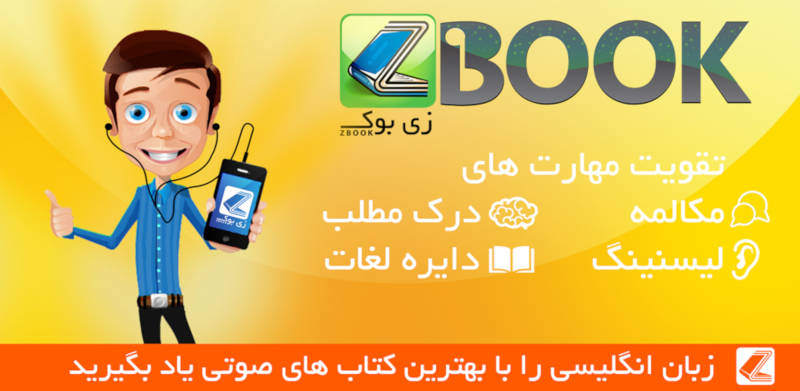 متن انگلیسی درس
Chapter 3 The Ministry of Truth
Winston pulled the speakwrite towards him and put on his glasses.
To the right of the speakwrite there was a small hole, to the left a larger one. In the office wall there was a third hole, larger than the other two.
Messages came to Winston's office through the smallest hole.
Newspapers came to him through the middle hole. The largest hole was for waste paper; hot air carried that away. These large holes were called 'memory holes', for some reason.
Today four messages had come through the smallest hole, onto his desk. The messages were about changes to the Times newspaper. For example, in Big Brother's speech in the Times of 17 March, he had said that South India was safe. The Eurasians would attack North Africa.
This had not happened. The Eurasians had attacked South India, not North Africa. Winston had to re-write part of Big Brother's speech so you could read in the Times for 17 March that Big Brother had known about the attack before it happened.
When Winston had finished, his changes to the Times went with the newspaper down the middle hole. A new edition would soon appear, with his changes. Every copy of the old edition would disappear. Destroyed. The message to Winston with the changes would disappear down the memory hole, to be burned.
Every day newspapers, magazines, photographs, films, posters and books were all changed. The past was changed. The Party was always right. The Party had always been right. The Records Department, where they destroyed all the old copies of everything, was the largest department in the Ministry of Truth, but there was no truth. The new copies were not true and the old copies had not been true either.
For example, the Ministry of Plenty had said they would make 145 million pairs of boots last year. Sixty-two million pairs were made. Winston changed 145 million to 57 million. So the Party had made five million more boots last year than they expected to.
But it was possible that no boots at all were made last year. A n d it was possible that nobody knew or cared how many boots were made. You could read in the newspapers that five million extra pairs of boots had been made and you could see that half the people in Oceania had no boots.
Winston looked around the office. A woman with fair hair spent all day looking for the names of people who had been vaporized. Each of them was, in Newspeak, an unperson. She took their names out of every newspaper, book, letter… Her own husband had been vaporized last year. She took his name out too.
People disappeared from the newspapers when they were vaporized and they could also appear in the newspapers when they did not exist.
Winston remembered Mr Ogilvy. He had appeared in the newspapers because he had led the sort of life the Party wanted.
Ogilvy had joined the Spies at the age of six. At eleven he told the Thought Police that his uncle was a criminal. At seventeen he had been an organizer in the Young People's League. At nineteen he had invented a new bomb which had killed thirty-one Eurasians when it was first tried. At twenty-three, Ogilvy had died like a hero, fighting the Eurasians. There were photographs of Ogilvy, but there had been no Ogilvy. N o t really. The photographs were made at the Ministry of Truth. Ogilvy was part of a past that never happened.
Anything could be changed. A dreamy man with hairy ears called Ampleforth re-wrote old poems until they supported everything the Party believed in.
But all this work, all these changes, were not the main work of the Ministry of Truth. Most workers in the Ministry were busy writing everything that the people of Oceania read or saw: all the newspapers, films, plays, poems, school books, telescreen programmes and songs, the Newspeak dictionaries and children's spelling books.
After his morning's work, Winston went to the canteen. It was full, very noisy and smelled of cheap food and the gin that was sold from a hole in the wall.
'Ah, I was looking for you,' said a voice behind Winston.
It was Syme, his friend from the Dictionary Department.
Perhaps 'friend' was not exactly the right word. You did not have friends these days, you had comrades. But some comrades were more interesting than others.
Syme was working on the eleventh edition of the Newspeak Dictionary. He was a small man, even smaller than Winston, w i t h dark hair and large eyes. These eyes were sad but they seemed to laugh at you and to search your face closely when he talked to you.
'Have you got any razor blades?' asked Syme.
'None,' said Winston quickly, perhaps too quickly. 'I've looked for them everywhere.' Everyone was asking for razor blades.
There had been none in the Party shops for months. There was always something which the Party could not make enough of.
Sometimes it was buttons, sometimes it was wool; now it was razor blades. 'I've been using the same blade for six weeks,' he lied. He actually had two new ones at home.
The people waiting for food and gin moved forward, slowly.
Winston and Syme took dirty plates from the pile.
' D i d you go to the park yesterday?' asked Syme. 'All the Eurasian prisoners were hanged.'
'I was working,' said Winston. ' I ' l l see it at the cinema.'
'That's not as good,' said Syme. His eyes looked hard at Winston's face. 'I know you,' they seemed to say. 'I know why you didn't go to see the prisoners die.'
Syme was an enthusiastic supporter of the Party's decisions about war, prisoners, thoughtcrime, the deaths in the underground rooms below the Ministry of Love. Winston always tried to move conversation with him away from all that. Syme knew a lot about Newspeak and when he talked about language he was interesting.
'The prisoners kicked when they were hanged,' said Syme. 'I always like that. It spoils it when their legs are tied together. And one of them had his tongue hanging right out of his mouth. It was quite a bright blue. I like that kind of detail.'
'Next, please,' called the prole who was giving out the food, and Winston and Syme gave her their plates. She put some grey meat on each one. There was also some bread, a small piece of cheese and a cup of sugarless black coffee.
'There's a table there, under that telescreen,' said Syme. 'Let's get a gin and sit there,'
The gin was poured for them into big cups and they walked through the crowded canteen to a metal table. There were some pieces of meat on the table from the last person's meal.
They ate in silence. Winston drank down his gin, which brought tears to his eyes.
'How's the Dictionary?' he said, speaking loudly because of the noise.
' I ' m on the adjectives,' said Syme. 'It's wonderful work.' His eyes shone. He pushed his plate away, took his bread in one pale hand and his cheese in the other, and put his mouth near Winston's ear so he did not have to shout. 'The eleventh edition is the final one,' he said. 'We're building a new language. When we've finished, people like you w i ll have to learn to speak again.
You think the main job is inventing new words, don't you?
Wrong! We're destroying words — lots of them, hundreds of them, every day. We're only leaving the really necessary ones, and they'll stay in use for a long time.'
He ate his bread hungrily. His thin, dark face had come alive and his eyes were shining like the eyes of a man in love. 'It's a beautiful thing to destroy words,' he said. 'For example, a word like "good". If you have "good" in the language, you don't need "bad".You can say "ungood".'
Winston smiled. It was safer not to say anything.
Syme continued. 'Do you understand? The aim of Newspeak is to narrow thought. In the end we w i l l make thoughtcrime impossible, because people won't have the words to think the crime. By the year 2050 there w i l l be nobody alive who could even understand this conversation.'
'Except . . .'Winston began and then stopped. He wanted to say, 'Except the proles' But he was not sure if the Party would accept the thought.
Syme had guessed what he was going to say. 'The proles are not really people,' he said. 'By 2050 - earlier, probably - you won't need a slogan like "freedom is slavery". The word "freedom"
won't exist, so the whole idea of freedom won't exist either.
The good Party member won't have ideas. If you're a good Party member, you won't need to think.'
One of these days, thought Winston, Syme w i ll be vaporized.
He is too intelligent. He sees too clearly and speaks too openly.
He goes to the Chestnut Tree Cafe, where the painters and musicians go and where Goldstein himself used to go. The Party does not like people like that. One day he w i ll disappear. It is written in his face.
Syme looked up. 'Here comes Parsons,' he said. You could hear his opinion of Parsons in his voice. He thought Parsons was a fool.
Winston's neighbour from Victory Mansions was coming towards them. He was a fat, middle-sized man with fair hair and an ugly face. He looked like a little boy in a man's clothes.
Winston imagined him wearing not his blue Party overalls but the uniform of the Spies.
Parsons shouted 'Hello, hello' happily and sat down at the table. He smelled of sweat. Syme took a piece of paper from his pocket with a list of words on it and studied the words with an ink-pencil between his fingers.
'Look at him, working in the lunch hour!' said Parsons. 'What have you got there, old boy? Something a bit too clever for me, I expect. Smith, old boy, I ' l l tell you why I ' m chasing you. It's the money you forgot to give me.'
'What money?' said Winston, feeling for money in his pocket.
About a quarter of your earnings were paid back to the Party in different ways.
'The money for Hate Week. You know I collect the money for Victory Mansions, and we're going to have the best flags around.
Two dollars you promised me.'
Winston found two dirty dollar notes and gave them to Parsons. Parsons wrote 'Two dollars' very carefully in small clear letters next to Winston's name in a little notebook. It was clear that he rarely read or wrote.
'Oh, Smith, old boy,' he said. 'I hear that son of mine threw stones at you yesterday. I talked to him about it. He won't do it again, believe me.'
'I think he was angry because he couldn't see the Eurasian prisoners hang,' said Winston.
'Yes! Well, that shows what good children they are, doesn't it?
Both of them. They only think about the Spies — and the war, of course. Do you know what my girl did last week? She was on a walk in the country with the Spies and she saw a strange man.
She and two other girls followed him and then told the police about him.'
'What did they do that for?'Winston asked, shocked.
'They thought he was a Eurasian spy,' said Parsons. 'They noticed his shoes were different,' he added proudly.
Winston looked at the dirty canteen, looked at all the ugly people in their ugly overalls, ate the terrible food and listened to the telescreen. A voice from the Ministry of Plenty was saying that they were all going to get more chocolate — twenty grammes a week. Was he the only one who remembered that last week they got thirty grammes? They were getting less chocolate, not more.
But Parsons would not remember. A n d even a clever man like Syme found a way to believe it.
Winston came out of his sad dream. The girl with dark hair, who he remembered from the Two Minutes Hate, was at the next table.
She was looking at him, but when he looked back at her she looked away again. Winston was suddenly afraid. Why was she watching him? Was she following him? Perhaps she was not in the Thought Police, but Party members could be even more dangerous as spies.
How had he looked when the telescreen voice told them about the chocolate? It was dangerous to look disbelieving. There was even a word for it in Newspeak: facecrime, it was called.
The girl had turned her back to him again. At that moment the telescreen told them all to return to work and the three men jumped to their feet.
مشارکت کنندگان در این صفحه
تا کنون فردی در بازسازی این صفحه مشارکت نداشته است.
🖊 شما نیز می‌توانید برای مشارکت در ترجمه‌ی این صفحه یا اصلاح متن انگلیسی، به این لینک مراجعه بفرمایید.