سرفصل های مهم
دو و دو، پنج می سازد
توضیح مختصر
زمان مطالعه

14 دقیقه

سطح

ساده
دانلود اپلیکیشن «زیبوک»
این درس را می‌توانید به بهترین شکل و با امکانات عالی در اپلیکیشن «زیبوک» بخوانید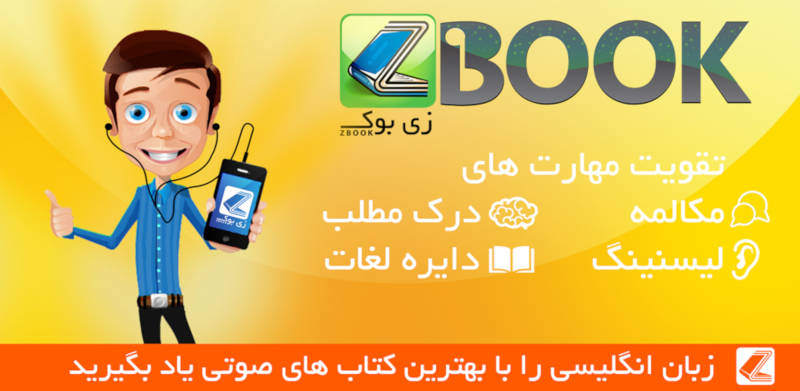 متن انگلیسی درس
Chapter 10 Two and Two Make Five
He was lying on a bed and he could not move. There was a strong light in his face. The damage to his elbow had only been the start of it. Five or six men in black uniforms had hit him with sticks or iron bars, kicked him with their boots . . . He could not remember how many times they had hit him or how long this punishment had lasted. Sometimes he told them what they wanted to know before they even touched him. Other times they hit him again and again before he said a word. And all this was just the start — the first stage of questioning that everyone in the cells of the Ministry of Love had to suffer.
Later the questioners were not guards but Party men in suits who asked him questions for ten to twelve hours before they let him sleep. They made sure he was not comfortable and was in slight pain. They made a fool of him, made him cry.
Sometimes they said they would call the guards and their sticks again. Other times they called him 'Comrade' and asked him in the name of Big Brother to say he was sorry.
He told them he was responsible for every imaginable crime.
He said he was an Eastasian spy He said he had murdered his wife, although they knew very well she was still alive. He said he knew Goldstein .. .
He did not remember when the questions had stopped. There was a time when everything was black and then he was in this room, lying on this bed, unable to move. O'Brien was looking down at him. His hand was on a machine.
'I told you,' said O'Brien, 'that if we met again it would be here.'
'Yes,' said Winston.
O'Brien's hand touched a lever on the machine and a wave of pain passed through Winston's body.
'That was forty,' said O'Brien. 'The numbers on the dial of this machine go up to a hundred. Please remember that I can make you feel a lot of pain at any time. If you lie, if you don't answer the question or even if you answer with less than your usual intelligence, you will feel pain. Do you understand that?'
'Yes,' said Winston.
'Do you remember,' O'Brien continued, 'writing in your diary, "Freedom is the freedom to say that two and two make four"?'
'Yes,' said Winston.
O'Brien held up his left hand, its back towards Winston, with the thumb hidden and four fingers pointing forward.
' How many fingers am I holding up, Winston?'
'Four.'
'And if the Party says that it is not four but five - then how many?'
'Four.'
The word ended in a shout of pain. The dial on the machine showed fifty-five. Winston could not stop himself from crying.
O'Brien touched the lever, moving it just a little, and the pain grew slightly less.
'How many fingers, Winston?'
'Four.'
O'Brien moved the lever and the dial showed sixty. 'How many fingers, Winston?'
'Four! Four! What else can I say? Four!'
The fingers swam in front of his eyes, unclear, but still four, four of them.
' How many fingers, Winston?'
'Four! Stop it, stop it! How can you continue? Four! Four!'
' How many fingers, Winston?'
'Five! Five! Five!'
'No, Winston. That's no use. You are lying. You still think there are four. How many fingers, please?'
'Four! Five! Four! Anything you like. Only stop it, stop the pain!'
Suddenly he was sitting up with O'Brien's arm round his shoulders. He felt very cold and shook uncontrollably. O'Brien held him like a baby and he felt much better. He felt that the pain was something that came from outside, and that O'Brien would save him from it.
'You are a slow learner, Winston,' said O'Brien gently.
'How can I help it?' cried Winston, through his tears. ' How can I help seeing what is in front of my eyes? Two and two are four.'
'Sometimes, Winston. Sometimes they are five. Sometimes they are three. Sometimes they are all of them. You must try harder.'
He put Winston back down on the bed. 'Again,' he said.
The pain flamed through Winston's body. The dial was at seventy, then seventy-five. He had shut his eyes this time. He knew that the fingers were still there, and still four. He had to stay alive until the pain was over. He did not notice whether he was crying out or not. The pain grew less again. He opened his eyes.
'How many fingers, Winston?'
'Four. I would see five if I could. I am trying to see five.'
'Which do you wish: to make me believe that you see five, or really to see them?'
'Really to see them.'
'Again,' said O'Brien.
Perhaps the machine was at eighty — ninety. Winston could remember only now and again why the pain was happening. In front of his eyes a forest of fingers seemed to be moving in a kind of dance. He was trying to count them, he could not remember why. He knew only that it was impossible to count them and this was because four was in some strange way the same as five. He shut his eyes again.
' How many fingers am I holding up, Winston?'
'I don't know. I don't know. You will kill me if you do that again. Four, five, six - I honestly don't know.'
'Better,' said O'Brien.
Winston wanted to reach out his hand and touch O'Brien's arm, but he could not move. The old feeling about him came back. It did not matter if O'Brien was a friend or an enemy.
O'Brien was a person he could talk to. Perhaps people did not want to be loved as much as understood. O'Brien had caused him unbelievable pain and soon would probably kill him. It made no difference. They shared the same experiences; there was a place where they could meet and talk. O'Brien was looking down at him with a look that suggested he felt the same thing.
When he spoke, it was like talking to a friend.
'Do you know where you are, Winston?' he said.
'I don't know. I can guess. In the Ministry of Love.'
'Do you know how long you have been here?'
'I don't know. Days, weeks, months — I think it is months.'
'And why do you think we bring people to this place?'
'To make them tell you about their crimes.'
'No, that is not the reason.'
'To punish them.'
'No!' shouted O'Brien. His face and voice were angry. 'No!
N o t just to hear about your crimes. Not just to punish you. Shall I tell you why we have brought you here? To make you better.
Your crimes do not interest us. Your actions do not interest us. We are interested in your thoughts. We do not destroy our enemies, we change them. We change their thoughts. Do you understand what I mean?'
'Yes,' said Winston.
A man in a white coat came into the room and put a heavy machine behind his head. O'Brien had sat down beside the bed so he could look into Winston's eyes.
'This time it will not hurt,' said O'Brien. 'Keep looking at me.'
Then he turned to the man in the white coat. 'Three thousand,'
he said.
Winston felt the machine against his head. He heard a lever pulled. Then it was like an explosion inside his head, though it was not certain if there was any noise. There was blinding light and the feeling that he had been thrown back on the bed where he already was. Something had happened inside his head. As he opened his eyes he remembered who he was, and where he was, and he recognized the face that was looking down into his own; but something was empty inside his head. It felt like a piece had been taken out of his brain.
'Look me in the eyes,' said O'Brien. He held up the four fingers of his left hand with the thumb behind the hand. 'There are five fingers there. Do you see five fingers?'
'Yes.' And he did see them, just for a second. O'Brien's words filled the hole in his mind with the complete truth.
' You see now,' said O'Brien,'that it is possible.'
'Yes,' said Winston.
O'Brien smiled. 'I enjoy talking to you,' he said. 'Your mind is like mine, except that you are mad. Before we finish you can ask me a few questions, if you want to.'
'Any question I like?'
'Anything.' He saw that Winston's eyes were on the machine.
'It is switched off. What is your first question?'
'What have you done with Julia?' said Winston.
O'Brien smiled again. 'She betrayed you, Winston.
Immediately, completely. I have never seen anybody obey us so quickly. A l l her feelings against the Party have been burned out of her. She has changed herself completely.'
' Did you use this machine?'
O'Brien did not answer. 'Next question,' he said.
'Does Big Brother exist?'
' Of course he exists. The Party exists. Big Brother is the face of the Party.'
'Does he exist in the same way that I exist?'
' You do not exist,' said O'Brien.
How could he not exist? But what use was it to say so?
O'Brien would argue with him and w i n — again. 'I think I exist,' he said carefully. 'I was born and I will die. I have arms and legs.
In that sense, does Big Brother exist?'
'It is not important. But, yes, Big Brother exists.'
' will he ever die?'
' Of course not. How could he die? Next question.'
'Does the Brotherhood exist?'
'That, Winston, you w i ll never know. I f we choose tOfree you and i f you live to be ninety years old, you w i ll never learn whether the answer to that question is Yes or No.'
Winston lay silent. His chest moved up and down as he breathed. He still had not asked the first question that had come into his mind. He wanted to ask it but he could not move his tongue. O'Brien was smiling. He knows, thought Winston suddenly, he knows what I am going to ask. As he thought that, the words fell out of his mouth:
'What is in Room 101?'
O'Brien was still smiling. 'You know what is in Room 101, Winston. Everyone knows what is in Room 101.'
مشارکت کنندگان در این صفحه
تا کنون فردی در بازسازی این صفحه مشارکت نداشته است.
🖊 شما نیز می‌توانید برای مشارکت در ترجمه‌ی این صفحه یا اصلاح متن انگلیسی، به این لینک مراجعه بفرمایید.