سرفصل های مهم
رشوه و مواد
توضیح مختصر
زمان مطالعه

11 دقیقه

سطح

خیلی سخت
دانلود اپلیکیشن «زیبوک»
این درس را می‌توانید به بهترین شکل و با امکانات عالی در اپلیکیشن «زیبوک» بخوانید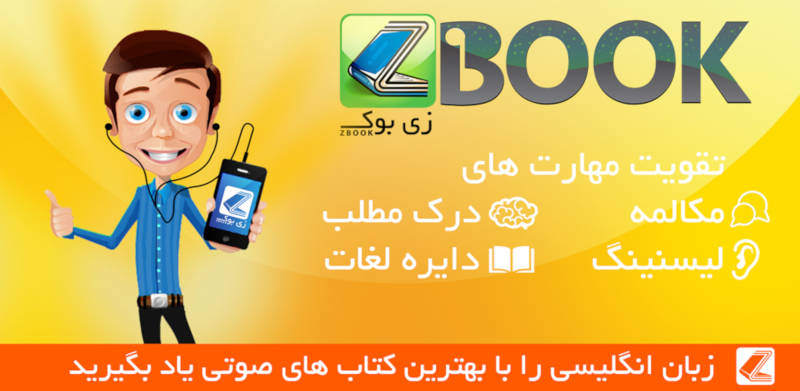 متن انگلیسی درس
Chapter 7 Bribes and Drugs
Things got worse. Kendra Mason did talk to the press.
"STANTON FATHER OF TEENAGER'S BABY!" said the New York Post. Then Stanton lost the election in Connecticut.
Daisy and Richard both quit working for him, and I was thinking about quitting too.
One night in New York, Susan came to my hotel room. It was the first time I'd been alone with her since that strange night when she had knocked on my door.
"I came to ask you not to leave," she said. "I know things aren't going well. I know you must be lonely now that Richard and Daisy are gone. But, Henry, if Jack Stanton is going to be the next President, we need you to help."
"Does Jack need me or do you need me?"
"I'm sorry about the other night," she said.
"Why did you do it?" I asked. "Did you want to or was it to hurt Jack?"
"Listen, Henry, Jack and I both need you. Will you promise to stay until the end of the election?"
"Okay," I said.
♦
After we lost the election in New York, nobody felt like working.
We were all too tired. I was sitting in my office in Mammoth Falls staring at the walls when Libby walked in.
"Hey, kid," she said. "I got the results of Stanton's blood tests from Doctor Hastings. Do you want to come with me to tell the Governor?"
It was a perfect spring day. We could smell the flowers as we walked to the Governor's office. We found Stanton sitting behind his desk.
"Well, Jack," Libby said quietly. "Everything's okay. You're not the father of Loretta McCollister's baby." "That's good," said Stanton.
"Uncle Charlie's not the father either." He gave her a strange look but didn't say anything.
"The Doctor will tell Fat Willie," said Libby.
"Fat Willie's going to be feeling bad about this," said Stanton.
"Maybe we should all go to his restaurant for dinner tonight" "Jack," said Libby, "you know that I've been sort of investigating Picker?"
"Yeah?"
"Well, I called an old friend of mine in Florida. She owns a small newspaper called the Time and Tides in Fort Lauderdale.
Anyway, her husband is a cop and he knows this state senator who . . ."
"Who what?" asked Stanton.
It was the first time I'd seen Libby look nervous. "Well," she said. "The senator says that Freddy Picker once gave him a bribe." "You mean when he was Governor of Florida?" "Yeah," said Libby. "There was a company called the Sunshine Brothers and they wanted to build a new building, but they needed a road."
"What do you mean, they needed a road?" "There was no road to the building, so they wanted the Florida government to build one."
"So why did Picker bribe the senator?"
"Because Picker and his wife and his wife's brother owned the Sunshine Brothers Company. Picker bribed the senator so that the senator would get the Florida government to build a road to the new building."
"Wow," said Stanton. "Who is the senator? Will he talk?" Libby didn't say anything.
"Libby!" said Stanton. "What's the matter with you?" "I'm trying to decide . . ."
"Decide what?"
"Whether I want to help you with this. I'm not interested in hurting Freddy Picker. He's a nice man. Should we hurt him just because he once bribed a senator a long time ago?" "I think we should find out what Picker did before the Republicans do," said Stanton. "Do it for the Democratic Party, Libby." He turned to me and smiled. "Henry, would you like to go on a vacation to Florida with Libby?"
♦
Libby and I flew to Fort Lauderdale, Florida, then drove to the office of the Time and Tides. Libby's friend was sitting at her desk. She looked up when we came and said, "Who's your little friend, Libby?" "This is Henry Burton."
"Nice to meet you."
"How's your husband, the cop?" asked Libby.
"He's doing fine."
"So what's going on here in Fort Lauderdale? Who is the state senator?"
"His name is Rusty Figueroa."
♦
Rusty Figueroa lived in a big house near the ocean. His hair and mustache had turned silver long ago, but he was still thin and handsome. He invited us into his living room.
"So," said Libby. "Freddy Picker offered you a bribe to get the state of Florida to build a road to his new building." "It was only a little bribe," he said. "A thousand dollars. That's how much I charged in those days."
"Can you prove that Picker bribed you?" Figueroa laughed. "Well, I didn't give him a receipt, but if you investigate, you'll see that I got some money from the Sunshine Brothers."
"Did Picker actually bring you the money?" "Of course not."
"Who did?"
Figueroa laughed again. "You'll have to ask Eddie Reyes. He's the brother of the woman Picker was married to." ♦
Eddie Reyes' office was full of expensive art. He wore an expensive white suit and a lot of gold jewelry. He wanted us to know that he was rich.
"So," he said, "Rusty Figueroa told you that the Sunshine Brothers bribed him. You think that's a terrible crime?" "I just want to find out who gave the bribe and why," answered Libby.
"I gave it," said Reyes.
"You owned the Sunshine Brothers with the governor and his wife."
"Yes," said Reyes. "My sister was Picker's wife. Yeah, we bribed Senator Figueroa. And now Picker may become President of this country. It's terrible."
"Did Picker know you gave Figueroa the bribe?" "HA!" he laughed. "He did, but he probably forgot. He couldn't even remember his telephone number when he was governor." "Why not?"
"Drugs."
Libby looked shocked. "Drugs?" she said. "What sort of drugs?" Reyes touched his nose. "Cocaine."
"Cocaine?" said Libby. "He took cocaine?" Reyes nodded. "He loved cocaine. We all loved cocaine, but he's the only one who wants to be President."
"Cocaine!" I said. "It doesn't fit." Reyes laughed. "No. Now it doesn't fit, chiquito . But where were you twenty years ago? You were a baby. You," he said to Libby, "you remember. In the 1970s nobody knew how bad cocaine was. Everybody was taking it. Some people say even the President was taking it. Freddy Picker took it and couldn't stop taking it. That's why he quit politics in 1978." He smiled. "Look, I'll tell the reporters about the bribe, but not the cocaine. If Jack Stanton's a nice man, he won't tell anybody about the cocaine either. I really don't care what he does because I don't care about Freddy Picker."
"I don't believe it," said Libby as we drove away from Reyes' office. "Picker quit politics because he was afraid the press would find out about the cocaine."
"He said he quit because his wife left him for another man." "Of course he did!" laughed Libby. "He couldn't very well say, 'I'm sorry people, but I just can't stop taking cocaine,' could he?" "Yeah, well," I said, "what if nobody can prove he took cocaine?"
"It won't matter. The Sunshine Brothers' bribe is enough."
♦
We had dinner that night in a restaurant with Libby's friend and her husband. He looked like a typical Florida cop—big with short hair.
"There were rumors about Picker," he said.
"What sort of rumors?" asked Libby.
"Cocaine."
"We know about that," said Libby, "but we can't prove it" Everybody was quiet for a minute.
"There was a cop I knew who had a problem with cocaine," said the husband slowly. "He used to be Picker's driver when Picker was governor. He and Picker used to take cocaine together."
"So where is this cop now?" asked Libby.
"He helps kids who are in trouble. They call him the Mayor of Liberty City."
We found the Mayor of Liberty City the next morning. He was picking up garbage in a field with about twenty twelve-year-olds.
"Hi," he said when Libby and I drove up. "We're cleaning up this field so that we can play sports on it." He was a big black man with a gray beard. He wore a T-shirt with a picture of Nelson Mandela on the front.
"We'll help," said Libby, and for several hours we worked with the kids. When we were finished, Libby, Duboise, and I went to a MacDonald's for hamburgers.
"So you drove for Picker when he was governor?" asked Libby.
"Yes I did," said Duboise. "And I enjoyed it. Freddy Picker is one of the nicest men on earth."
"Did he take cocaine?"
"Look," said Duboise. "I don't want to hurt Picker. Yes, Picker took cocaine. We took it together. But it's not like you think. We didn't know what cocaine was back then." "Where did he get the cocaine?" asked Libby.
"From a Cuban lawyer named Lorenzo Delgado." "What happened to Lorenzo Delgado?"
"He got arrested. Look, I don't know what you're going to do with this information. If you're good people, you won't use it against Picker. He's a nice man. He stopped taking cocaine a long time ago."
♦
"HA!" said Libby as we drove to the airport. "This is good! We got the information on Picker. Drugs! Bribery! Now, we'll use it as a test!"
"Who are we going to test?"
"THEM, Henry! THEM!"
"Who?"
"JACK AND SUSAN STANTON, STUPID! We're
going to give them the information about Picker. We'll tell them that he bribed a senator and had trouble with cocaine. If they use the information—if they tell the press, then we'll know that they're bad people!"
"And what if they are bad people?"
"Then we QUIT, Henry! We quit and hope that Jack Stanton never becomes President of the United States." We flew back to Mammoth Falls that afternoon.
مشارکت کنندگان در این صفحه
تا کنون فردی در بازسازی این صفحه مشارکت نداشته است.
🖊 شما نیز می‌توانید برای مشارکت در ترجمه‌ی این صفحه یا اصلاح متن انگلیسی، به این لینک مراجعه بفرمایید.