سرفصل های مهم
فرماندار جک استانتون - بهترین
توضیح مختصر
زمان مطالعه

10 دقیقه

سطح

متوسط
دانلود اپلیکیشن «زیبوک»
این درس را می‌توانید به بهترین شکل و با امکانات عالی در اپلیکیشن «زیبوک» بخوانید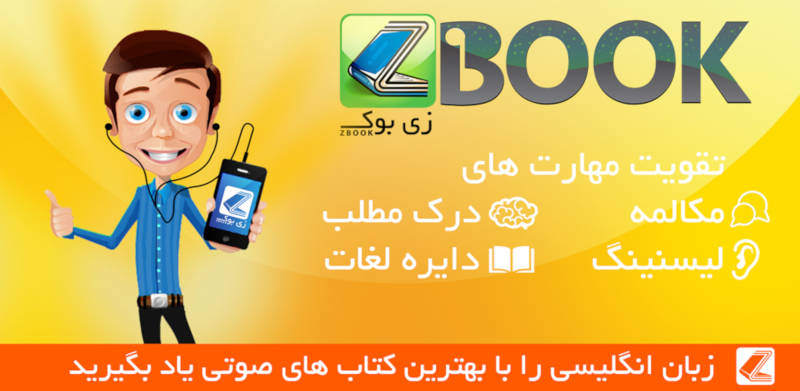 متن انگلیسی درس
Chapter 1 Governor Jack Stanton: The Best
I'll always remember the moment that I met Jack Stanton outside the library in Harlem, New York City. My first thought was that he looked strange in Harlem. Stanton is white and most of the people who live in Harlem are black, like me.
"You're the guy that I've been hearing about," he said as he shook my hand. All politicians are good at shaking hands but Jack Stanton is the best. I've seen him do it two million times now and I still don't understand exactly how he does it. It's actually his left hand that makes him so good. He might put it on your elbow to show you that he's interested in you. He might squeeze your shoulder with it and tell you a joke. He might just hold your wrist and look into your eyes. I remember that he squeezed my shoulder that day in Harlem, and then he was gone, shaking someone else's hand. I followed Howard Ferguson into the library where a teacher began to tell us about her program. She taught adults how to read.
Howard leaned over and whispered, "I'm glad you're here, Henry.
Jack really wants you to work for him. He thinks you're the best." I wasn't sure that I wanted to work for Jack. I was tired of politics. I had quit working for Senator William Larkin after six years and I was happy with my job as a college teacher.
Still, there was something different about Jack Stanton. When most white politicians arrive in New York City, they go to Wall Street—that's where the businessmen work and that's where the money is—but Jack Stanton had gone to Harlem instead. That interested me.
The students were waiting for their reading lesson to begin.
"This is Governor Jack Stanton," said the teacher. "He's now running for President. Would you like to say a few words, Governor Stanton?"
He smiled and said, "Not just yet," in his slow, southern accent.
We watched the lesson. When it was over the students told the Governor about themselves. The last student to speak was a young man named Dewayne Smith. He weighed at least three hundred pounds.
"I failed in school because I couldn't read," he said. "I kept going to school but I still didn't learn to read. I felt stupid as a rock and nobody cared. Nobody said, 'Dewayne, you can't read, you need help.' I saw all the other kids reading books and it made me so sad." I looked at Jack Stanton. His face was red and there were tears in his eyes. "Dewayne," he said. "I am very grateful that you shared that with us. Now let me tell you a story about my Uncle Charlie. Charlie was a hero in World War Two. He saved twenty American soldiers in a battle with the Japanese. When he came home he was famous; the whole town had a big party for him.
People said. 'Charlie, what are you going to do now?' A rich man offered to pay for him to go to college. Someone else offered him a job as the manager of a bank. Everybody wanted to give Charlie a job. Do you know what Charlie did?"
"No," said Dewayne. "What did he do?"
"Nothing. He just lay on the sofa and smoked his cigarettes." "Was he a little crazy because of the war?" asked a woman.
"No," said Stanton. "It was because he couldn't read." "What?"
"That's right," said Stanton. "He couldn't read and he was too embarrassed to tell anyone. He was brave enough to be a hero in World War Two but he wasn't brave enough to do what you people are doing right now. When people ask me, 'Jack Stanton, why do you spend so much money on government programs to teach adults to read?' I tell them that it gives me a chance to meet real heroes.
People like you. I am very grateful you let me visit you today." They loved him. They shook his hand and put their arms around him. He didn't back away the way that most politician do. He loved them just as much as they loved him. I think that's one of the things that makes Stanton so special; he just loves people.
"He's very good," Howard Ferguson whispered to me. "Don't you want to work for him?"
Stanton walked up to us. "Where do we go now, Howard?" "The Times offices. We have to hurry."
Stanton looked at me and said, "Henry, can you meet us at the Regency Hotel at eleven o'clock tonight?"
"Eleven o'clock?" It seemed very late.
"What's the matter?" laughed Stanton. "Are you going to a party?"
"No."
"Then we'll see you at the Regency at eleven." ♦
Stanton had several rooms at the Regency and they were all busy.
There were a dozen campaign workers talking on telephones, typing on computers and eating sandwiches.
"Henry Burton!"
I turned and saw a man that I knew.
"It's good to see you," he said. "I'm glad you're working for Stanton too."
"Well, I'm not sure that I'm going to . . ." "He thinks you're great, Henry. Just great! We're going to win this, you know. Jack Stanton is going to be the next President of the United States of America."
"I hope so!" said a voice behind us.
We both turned around to see Jack Stanton. He had just opened his bedroom door and was buttoning his shirt.
"Hello, Henry!" he laughed. "I'm glad you're working for us." "Well, I'm not sure . . ." I stopped speaking because I saw there was a woman in the bedroom with Stanton. She was getting dressed too.
"Henry," said Stanton, "you remember Ms. Baum don't you?" I did. She was the teacher at the library in Harlem. When she had finished buttoning her blouse, she walked to the bedroom door and said, "Well Governor. It was nice to . . ." "Don't you think that Ms. Baum has a great program there in Harlem, Henry?" asked Stanton.
He put his hand on her shoulder then leaned over and whispered something in her ear. She smiled and walked away.
"Governor!" shouted one of the campaign workers. "Your wife is on the phone."
He handed Stanton a pocket telephone. Stanton took a bite from a sandwich, then spoke into the phone. "Hi, honey . . . I know and I'm sorry. I tried to call you from Harlem . . . Tonight?" He put his hand over the phone. "Charlie?" A little old man walked up to Stanton.
"Charlie," said Stanton. "Did you forget about a meeting with some people from the New Hampshire Democratic Party tonight?"
Charlie just smiled.
"Charlie!" Stanton put the phone to his ear. "Susan? I'm sorry.
Charlie forgot. I meant to call you from Harlem . . . Susan, listen . . . Susan? Of course I love you . . . Listen, honey, everything's going to be okay. I mean it. Susan? . . ."
He put the telephone down. "I'd better go to New Hampshire. Where's the airplane?"
"Teteboro Airport," answered somebody.
"Okay! Let's go! Let's go! Are you coming Henry?" "What?" New Hampshire was a long way from New York. I wasn't ready to travel.
Stanton went in the bathroom. When he came out again he handed me a toothbrush and a comb.
"Is there anything else you need?"
"I have to teach tomorrow."
"Tell them you're sick. Let's go."
"I have all your clothes right here, Governor," said Charlie. He was carrying a suitcase.
"Henry," said Stanton. "This is my Uncle Charlie, the war hero." ♦
Jack Stanton's wife was waiting for us at Manchester Airport in New Hampshire.
"Susan Stanton," she said as she shook my hand.
"Henry Burton."
"I'm glad you're here. Jack Stanton needs someone like you because he doesn't have a brain in his head!" "Aw, honey," said Stanton. He tried to put his arm on her shoulder, but she pushed him away.
"Jack," she said, "in the American primary election, the first state to vote is New Hampshire. It's very important that you win here in New Hampshire. But if you're going to win the election here in New Hampshire, you have to be perfect. You can't tell people you'll meet them and then not do it."
"Aw, honey," said Stanton. "We worked hard in New York.
Henry and I went to a library in Harlem where adults were learning to read. The teacher was . . ."
"She was what?" said Susan.
"She was a wonderful teacher," I said quickly.
"That's right," said Stanton. "She was a wonderful teacher." We walked toward a waiting car.
"Are you going to work for us?" Susan Stanton asked me.
"What do you want me to do?"
"Help Jack. Help him run for President of the United States.
He's going to win."
مشارکت کنندگان در این صفحه
تا کنون فردی در بازسازی این صفحه مشارکت نداشته است.
🖊 شما نیز می‌توانید برای مشارکت در ترجمه‌ی این صفحه یا اصلاح متن انگلیسی، به این لینک مراجعه بفرمایید.