سرفصل های مهم
فردی پیکر صادق
توضیح مختصر
زمان مطالعه

6 دقیقه

سطح

متوسط
دانلود اپلیکیشن «زیبوک»
این درس را می‌توانید به بهترین شکل و با امکانات عالی در اپلیکیشن «زیبوک» بخوانید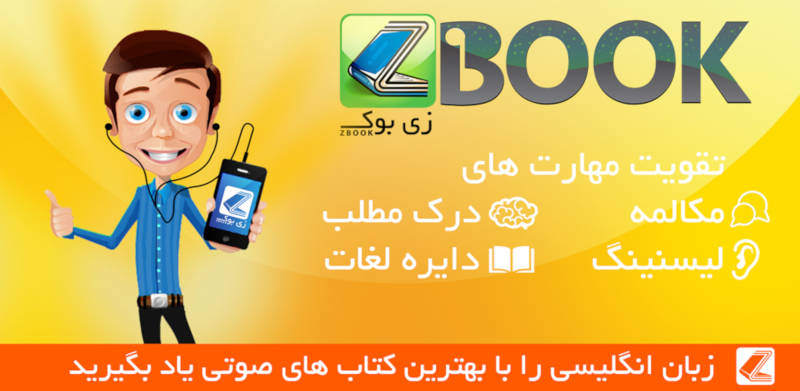 متن انگلیسی درس
Chapter 6 Honest Freddy Picker
"It's strange to be back here," said Richard Jemmons.
"Why?" asked Daisy. The three of us were sitting at a table in a Mexican restaurant in Washington, D.C. Daisy looked wonderful. It was the first time I had seen her in a skirt.
"In Washington it's just politics, politics, and more politics.
That's all anybody talks about. My taxi driver today knew more about Jack Stanton than I do! Politics is the only hobby in this town! Everybody's talking about politics but us." "What do you mean?" I asked.
"I mean we're not doing anything. Stanton isn't doing anything. We're just sitting here waiting to lose the election. All because Lawrence Harris is in the hospital." "Did you hear what that journalist from The Boston Globe asked?" said Daisy.
"No," I said.
"She asked Stanton if he had apologized to Lawrence Harris." "What did Stanton say?" asked Richard.
"He said,' Apologize for what?"
"That was smart," I said.
"It would be smarter if he got back to work," said Richard.
"They're having primary elections in Michigan and Illinois very soon and we're going to lose them!" ♦
After lunch Daisy and I went to her apartment. She turned on all the lights. I turned them off and kissed her.
"Why didn't you tell me about Fat Willie's daughter?" she asked some time later.
"Stanton told me not to tell you," I said. "He was afraid that you might tell Susan. He doesn't want her to know. He says he's not the father."
"Do you believe him?"
"I'm not sure. I mean, he did have his blood tested." "Do they know the result of the test?"
"No, not for a couple of weeks" I said. "But Stanton doesn't seem worried."
"Even if Stanton's not the father, the girl could tell her friends," said Daisy. "That would be bad enough. We can't have another scandal. Not after Cashmere McLeod." ♦
Stanton won the elections in Illinois and Michigan. On the same day as the elections, Lawrence Harris's wife made a speech on television.
"First I want to thank the American people for all the cards and letters that you've sent my husband," she said. "Lawrence is still in the hospital and it's obvious that he will not be able to continue his campaign for President. For that reason I have asked Freddy Picker to continue the campaign for him. Both Lawrence and I love Freddy Picker. He understands what his country needs and he is honest."
She started to cry. Freddy Picker appeared next to her. He was crying too.
"I hope you'll excuse me," he said as he wiped the tears from his eyes. "I am very sad about what has happened to Lawrence. I love him like a brother and when Mrs. Harris asked me if I would continue his campaign, I said yes. I think Senator Harris was doing something important for America and I want to continue that." ♦
We had a meeting that afternoon. Stanton, Richard, and Daisy were all there.
"Okay," said Stanton. "The first thing we have to do is start campaigning again."
"What about Picker?" asked Daisy.
"What about him?" said Richard.
"We don't know anything about him. Why did he quit politics in 1978? Did he do something wrong? Was he afraid of a scandal?" "We don't know," said Stanton. "In 1978, when he was Governor of Florida, he made a speech and said that he was quitting politics. He didn't say why. It was very strange." "What's he been doing since 1978?" I asked.
"He's been living on his farm near Tallahassee, Florida." "I think he did something wrong and was afraid of a scandal," said Richard.
"Well," said Stanton. "I'll ask Libby to investigate him.
♦
The next morning, Freddy Picker was interviewed on television.
Richard Jemmons and I watched together.
"Governor, why did you quit politics in 1978?" asked the interviewer.
"Well," said Picker, "it was a lot of things. It was . . . Well, I was a younger man then and . . . I had some personal problems.
Family problems."
"I know this isn't easy for you to talk about," said the interviewer.
"No, it isn't, but I have to be honest with the American people.
When I was Governor of Florida, I didn't have time for my wife and children and my wife—well, she fell in love with another man.
I quit politics so that I could spend more time with my two sons." Richard turned and looked at me. "Henry, we're in big trouble." "Why?"
"Picker just told us his most embarrassing secret, on television!
The American people are going to think that he's the most honest man in the world. And those same American people think Jack Stanton just tells lies!"
♦
Libby stormed into my office that afternoon.
"I DON'T BELIEVE WHAT YOU DID!" she shouted.
"What did I do?"
"You and Howard went to frighten Fat Willie!" "I had to" I said. "The Governor told me to." "Really? Yeah, well, the Governor has another problem!" "What?"
"Kendra Mason."
"Who is Kendra Mason?"
"Quit asking questions. LISTEN TO ME! Kendra Mason goes to school with Loretta McCollister, Fat Willie's daughter.
And Kendra Mason now knows that Loretta is going to have a baby and that Governor Stanton is the father." "Is he the father?"
"I don't think so" said Libby, "but that doesn't matter because Kendra Mason is going to tell the press that he is!"
مشارکت کنندگان در این صفحه
تا کنون فردی در بازسازی این صفحه مشارکت نداشته است.
🖊 شما نیز می‌توانید برای مشارکت در ترجمه‌ی این صفحه یا اصلاح متن انگلیسی، به این لینک مراجعه بفرمایید.