سرفصل های مهم
فصل 01
توضیح مختصر
زمان مطالعه

12 دقیقه

سطح

خیلی سخت
دانلود اپلیکیشن «زیبوک»
این فصل را می‌توانید به بهترین شکل و با امکانات عالی در اپلیکیشن «زیبوک» بخوانید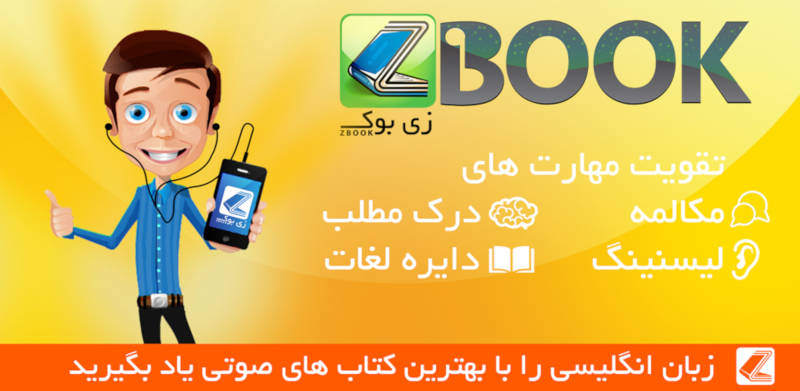 متن انگلیسی فصل
Chapter one
Staff Plans
July 1956
It seems increasingly likely that I will undertake the expedition that has been on my mind for some days. It is an expedition which I will undertake alone, in the comfort of Mr Farraday's Ford. It will take me through much of the finest countryside in England to the West Country, and may keep me away from Darlington Hall for five or six days. Mr Farraday himself suggested the idea to me one afternoon almost a fortnight ago, when I was dusting the paintings in the library.
I was, in fact, on the stepladder when my employer entered the room. He was carrying a few books which he presumably wished to return to the shelves. He took the opportunity to inform me that he had arranged to return to the United States for a period of five weeks between August and September. After making this announcement, he put his books down on a table, sat down and stretched his legs. Then he said: 'Stevens, I don't expect you to be locked up here in this house all the time while I'm away. Why don't you take the car and drive off somewhere for a few days?'
This was so unexpected that, at first, I did not quite know how to reply. I certainly thanked him for his consideration, but I probably said nothing very definite, for my employer went on: 'I'm serious, Stevens. I really think you should take a break. I'll pay for the petrol. You fellows, you're always locked up in these big houses. How do you ever manage to see anything of this beautiful country of yours?'
'It has been my privilege to see the best of England over the years, sir, within these walls,' I replied.
Mr Farraday did not seem to understand this statement, for he continued:
'I mean it, Stevens. It's wrong that a man can't explore his own country. Take my advice and get out of the house for a few days.'
As you might expect, I did not accept Mr Farraday's invitation immediately. I regarded it as just another example of an American gentleman's unfamiliarity with English custom. The change in my attitude to this same suggestion over the following days is mainly due to - and why should I hide it? - the arrival of Miss Kenton's letter, her first in almost seven years. But let me make it immediately clear what I mean by this. Miss Kenton's letter gave me an idea concerning professional matters here at Darlington Hall.
Over the past few months, I have been responsible for a series of small errors in the performance of my duties. None of these errors has been at all serious. Nevertheless, I am not accustomed to making errors, and I have found this development rather upsetting. The arrival of Miss Kenton's letter, however, opened my eyes to a simple truth: that these small errors of recent months have been the result of a faulty staff plan.
It is, of course, the responsibility of every butler to take great care when creating a staff plan. I agree with the view that the ability to organize staff duties is central to the skills of a good butler. If, therefore, the present staff plan is at fault, I can only blame myself. However, in my defence, I must say that my task has been unusually difficult.
After purchasing Darlington Hall, Mr Farraday had to remain in the United States for four months. He was, however, keen to keep the staff that had served Lord Darlington so well. This 'staff' was, in fact, only a small team of six people who continued to look after the house for Lord Darlington's relatives until it was sold. I regret that, when the purchase was completed, I could not prevent four of the five other members of staff leaving for new employment. Only Mrs Clements and I remained. I informed my new employer of the situation, and was told to employ more staff.
But, as you know, it is not easy to find satisfactory staff nowadays. By the time Mr Farraday arrived at Darlington Hall, I had only employed two new people. When I told him of my difficulties, Mr Farraday requested a staff plan which would allow the present staff of four to run the house. Parts of the house, he said, might have to be shut down. He was sure, though, that, with my skill and experience, I could keep most of the rooms in use.
There was a time when a staff of twenty-eight had been employed here at Darlington Hall, so I felt, at that moment, a little anxious. Mr Farraday must have noticed the worried look on my face, although I tried to hide it from him, because he added: 'Of course, if it is necessary, you may hire an additional member of staff. But I would be most grateful if you could try working with four.'
I spent many hours on the staff plan. I wanted Mrs Clements to suffer as little change to her routine as possible. The two new young girls, Rosemary and Agnes, were inexperienced, so I could not expect them to do too much. This meant, of course, that I undertook for myself a number of duties which are not usually part of a butler's life. I think my staff plan was as good as possible under the circumstances. However, I now realize that I gave myself too much to do.
You may be amazed that I failed to notice such an obvious weakness in the staff plan. But an accidental, external circumstance often brings to one's attention a simple truth. In this case, the circumstance was the arrival of Miss Kenton's letter.
The letter, with its happy memories of Darlington Hall, made me realize that I was making errors because I was overworked. And I was overworked because we were understaffed. I recalled Miss Kenton's great affection for this house, and her high professional standards. She was, I knew, just the person I needed to enable me to complete a fully satisfactory staff plan for Darlington Hall.
As a result of this analysis of the situation, I was soon reconsidering Mr Farraday's kind suggestion. If I took his advice and had a few days' break, I would be able to drive to the West Country and visit Miss Kenton. I could then explore in more detail her wish to return to employment here at Darlington Hall.
I did not, however, discuss the matter with Mr Farraday for several days. I needed more time to consider the practicalities of the expedition: the cost, the time, the possibility that I might have misunderstood the purpose of Miss Kenton's letter. Mr Farraday himself might not have been serious in his offer. Eventually, I decided to speak to Mr Farraday about this as I served afternoon tea in the drawing room.
Mr Farraday has usually just returned from a short walk in the grounds at this time, and he is rarely busy. In fact, when I bring him afternoon tea, he often closes the book or journal that he is reading, stands up and stretches his arms in front of the windows. He appears to expect conversation with me.
I had forgotten, however, that, in the afternoon, Mr Farraday prefers humorous chat to serious conversation. He likes to banter. I should not, therefore, have mentioned the fact that a former housekeeper of Darlington Hall was living in the area that I was planning to visit. It gave Mr Farraday the opportunity to banter. He grinned at me and said: 'You surprise me, Stevens. A lady-friend. And at your age.'
Lord Darlington would never have placed an employee in such an embarrassing situation. But I do not mean to imply that Mr Farraday is unkind. He was, I am sure, simply enjoying the sort of bantering which, in the United States, may be a sign of a good, friendly understanding between employer and employee.
Bantering has been a regular feature of our relationship over the last few months, although I am still rather unsure of how to respond. When Mr Farraday first moved into Darlington Hall, I was once or twice astonished by some of the things he said to me. For example, I once asked him if a certain gentleman was likely to be accompanied by his wife on his visit to the house.
'God help us if she does come,' Mr Farraday replied. 'Maybe you could take her out, Stevens. You could take her to one of those stables around Mr Morgans farm. She may be just your type.'
For a moment or two I had no idea what my employer was saying. Then I realized that he was making a joke and I attempted to smile appropriately. Over the following days I learnt not to be shocked by my employer's joking remarks. I smiled in the correct manner whenever I noticed a bantering tone in his voice. Nevertheless, I could never be sure what he expected of me on these occasions. Should I laugh, or should I respond with a similar type of remark? This last possibility has made me quite anxious. It is possible that my employer considers my inability to respond to his bantering as a serious failure of mine. I did once attempt to banter, but my employer simply looked up at me and said: 'I beg your pardon, Stevens?'
This was so discouraging that, I must admit, I have not made any more recent attempts. But, at the same time, I cannot help feeling that Mr Farraday is not satisfied with my various responses to his banter. You will understand, therefore, how uncomfortable the situation was for me yesterday afternoon. If I had replied to my employer's banter at that moment, the situation would only have become more embarrassing. I therefore said nothing.
'I didn't think you were a lady's man, Stevens,' Mr Farraday went on. 'Keeps the spirit young, I guess. But then I really don't know if I should help you with such improper activities.'
I smiled slightly, and continued to stand there awkwardly, waiting for my employer to give me permission to undertake the motoring trip. After a short delay, Mr Farraday kindly gave his permission and remembered his generous offer to pay for the petrol.
So now there seems little reason why I should not undertake my motoring trip to the West Country. I would, of course, have to write to Miss Kenton to tell her I might be in her area. I would also need to consider the matter of suitable clothes for the journey. There would be other questions concerning arrangements here in the house during my absence. But, on the whole, I can see no real reason why I should not go.
مشارکت کنندگان در این صفحه
تا کنون فردی در بازسازی این صفحه مشارکت نداشته است.
🖊 شما نیز می‌توانید برای مشارکت در ترجمه‌ی این صفحه یا اصلاح متن انگلیسی، به این لینک مراجعه بفرمایید.