سرفصل های مهم
فصل 03
توضیح مختصر
زمان مطالعه

13 دقیقه

سطح

متوسط
دانلود اپلیکیشن «زیبوک»
این فصل را می‌توانید به بهترین شکل و با امکانات عالی در اپلیکیشن «زیبوک» بخوانید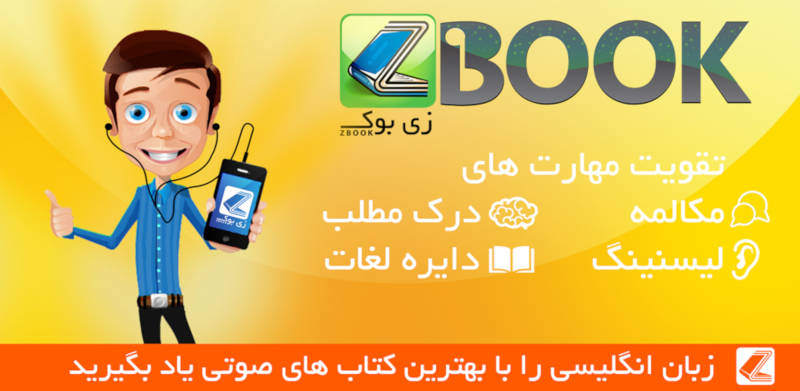 متن انگلیسی فصل
Chapter three
Small Errors
1922
Miss Kenton and my father arrived at Darlington Hall at the same time. This was because the previous housekeeper and under-butler had decided to marry one another and leave the profession. My father had, until this time, been butler to Mr John Silvers at Loughborough House. When his employer died, my father lost his job and his accommodation. Although he was still, of course, a professional of the highest class, he was now in his seventies and was showing signs of his age. He would have found it difficult to find a new job in competition with younger butlers. It therefore seemed reasonable to ask my father to bring his great experience to Darlington Hall.
One morning, a short time after my father and Miss Kenton had joined the staff, I was working at the table in my office. Suddenly I heard a knock at my door. I was a little surprised when Miss Kenton opened the door and entered before I had given her permission. She came in holding a large vase of flowers and said with a smile: 'Mr Stevens, I thought these would brighten your room a little.'
'I beg your pardon, Miss Kenton?'
'Your room is so dark and cold, Mr Stevens, and there's such bright sunshine outside. I thought these would add a touch of colour.'
'That's very kind of you, Miss Kenton.'
She put her vase down on the table in front of me, then glanced around my office again. 'If you wish, Mr Stevens, I could bring in some more flowers for you,' she said.
'Miss Kenton, I appreciate your kindness,' I replied. 'But this is not a room of entertainment. More flowers will not be necessary.'
'But surely, Mr Stevens, there's no need to keep your room so dark and colourless.'
'I prefer my office to be like this, Miss Kenton, though I appreciate your thoughts. In fact, since you are here, there was something I wished to discuss with you.'
'Oh, really, Mr Stevens?'
'Yes, Miss Kenton, just a small matter. I was walking past the kitchen yesterday when I heard you calling to someone named William.'
'Did you, Mr Stevens?'
'Indeed, Miss Kenton. I heard you call several times for "William". May I ask whom you were talking to?'
'I was talking to your father, Mr Stevens. There are no other Williams in the house.'
'It is an easy error to make,' I said with a small smile. 'May I ask you, Miss Kenton, to refer to my father as "Mr Stevens" in future? I would be very grateful.'
I returned to my work but, to my surprise, Miss Kenton did not leave. 'Excuse me, Mr Stevens,' she said after a moment.
'Yes, Miss Kenton.'
'I'm afraid I don't quite understand. I'm accustomed to using the servants' first names. It is usual, I believe.'
'A most understandable error, Miss Kenton. However, you must understand that you are speaking to my father, not just another servant.'
'I still don't understand, Mr Stevens. I believe I am the housekeeper of this house, while your father is the under-butler.'
'He is of course the under-butler, as you say. But I am surprised that you have not noticed that he is, in fact, much more than that.'
'I have obviously been very unobservant, Mr Stevens. I have only noticed that your father is an excellent under-butler.'
'Then you have not observed him carefully enough, Miss Kenton. If you had, you would have realized that it is not appropriate for someone of your youth and inexperience to call my father by his first name.'
'Mr Stevens, I may not have much experience, but I am considered by many to be good at my job.'
'I am sure you are an excellent housekeeper, Miss Kenton. But you should have realized that my father is a man of great experience. You would learn many things from him if you observed him more carefully.'
'I am grateful to you for your advice, Mr Stevens. So do please tell me, what marvellous things might I learn from observing your father?'
'That is obvious to anyone with eyes, Miss Kenton.'
'But I thought we had already agreed, Mr Stevens, that my powers of observation are not as good as they should be.'
'Miss Kenton, if you believe that you are already a perfect housekeeper, you will never reach the top of your profession. I have noticed, for example, that you are still often unsure of where to put certain items.'
Miss Kenton said nothing for a moment. Indeed, she looked a little upset. Then she said:
'I had a little difficulty when I first arrived, but that is surely only normal.'
'Exactly, Miss Kenton. If you had observed my father, who arrived in this house a week after you did, you would have seen that he made no mistakes at all. His house knowledge was perfect from the beginning.'
Miss Kenton seemed to think about this before saying:
'I am sure Mr Stevens senior is very good at his job, but I assure you, Mr Stevens, I am very good at mine. I will remember not to use your father's first name in future. Now, please excuse me.'
After this meeting, Miss Kenton made no more immediate attempts to bring flowers into my office. I also noticed that she stopped using my father's first name. However, one afternoon two weeks later, she came into the library where I was working and said: 'Excuse me, Mr Stevens. But if you are searching for your dustpan, it is out in the hall.'
'I beg your pardon, Miss Kenton?'
'Your dustpan, Mr Stevens. You have left it out here. Shall I bring it in for you?'
'Miss Kenton, I have not been using a dustpan.'
'Ah, well, then forgive me, Mr Stevens. I naturally assumed you were using your dustpan and had left it out in the hall. I am sorry to have disturbed you.'
She started to leave, but then turned at the doorway and said:
'Oh, Mr Stevens. I would return it myself but I am busy at the moment. I wonder if you will remember it?'
I waited until Miss Kenton had gone upstairs, then I crossed the library and looked out into the hall. There, in the middle of the polished floor, was a dustpan.
This was an unimportant, but annoying error. The dustpan could have been seen not only from the five ground-floor doorways, but also from the stairs and the first-floor landings. Then, as I moved across the hall to pick it up, I suddenly realized the importance of this mistake.
My father had been brushing the entrance hall half an hour earlier. At first, I found it hard to believe that my father could have made such an error. But I soon reminded myself that everybody makes mistakes from time to time. I began, instead, to feel annoyed with Miss Kenton for exaggerating the importance of such a small mistake.
A week later, as I was coming down the back corridor from the kitchen, Miss Kenton came out of her room. She wanted to tell me that there were remains of polish on the dining-room silver.
'The end of one of the forks is almost black,' she informed me.
I thanked her for this information, and she returned to her room. She did not need to say, of course, that my father was responsible for polishing the silver.
There were probably other similar incidents, which I have now forgotten, but things soon reached a climax. One grey, wet afternoon, while I was polishing Lord Darlington's sporting cups in the games room, Miss Kenton entered and said from the door: 'Mr Stevens, I have just noticed something outside which puzzles me.'
'What is that, Miss Kenton?'
'The Chinaman which normally stands on the landing is now outside this door.'
'I'm afraid, Miss Kenton, that you are a little confused.'
'I don't believe I am confused at all, Mr Stevens. If you don't believe me, perhaps you will come and see for yourself?'
'I am busy at present, Miss Kenton.'
'But Mr Stevens, you must come and see for yourself if you don't believe me.'
'I will look at it later, Miss Kenton. There is no hurry.'
'Does that mean that you believe me, Mr Stevens?'
'I don't know, Miss Kenton. I must see for myself.'
'Then come and see.'
'I have already told you, Miss Kenton, I am busy.'
I returned to my business, but Miss Kenton remained in the doorway, observing me. Eventually, she said:
'I can see you don't have much more to do, Mr Stevens. I'll wait outside for you.'
With those words, she left the room.
I spent as long as I could polishing Lord Darlington's cups in the games room, thinking that Miss Kenton would soon become bored with waiting for me. Eventually, however, there were no more tasks for me to do and I had to leave. To my surprise, when I walked out into the corridor, I saw that Miss Kenton was still waiting for me. I turned and walked away from her as quickly as I could, but she ran and stood in front of me. I was forced to stop.
'Mr Stevens,' she said. 'That is the incorrect Chinaman, do you not agree?'
'Miss Kenton, I am very busy. I am surprised you have nothing better to do than stand in corridors all day.'
'Mr Stevens, is that the correct Chinaman or is it not?'
'Miss Kenton, I must ask you to keep your voice down.'
'And I must ask you, Mr Stevens, to turn around and look at that Chinaman.'
'Miss Kenton, please! What would the other employees think if they heard us shouting at the top of our voices about Chinamen?'
'The fact is, Mr Stevens, all the Chinamen in this house have been dirty for some time! And now they are in incorrect positions!'
'Miss Kenton, you are being ridiculous. Kindly let me pass.'
'Mr Stevens, will you kindly look at the Chinaman behind you?'
'If it is so important to you, Miss Kenton, I admit that it is possible that the Chinaman has been placed incorrectly. But I really cannot understand why you are so worried about such unimportant errors.'
'These errors may be unimportant, Mr Stevens, but you must realize their larger significance.'
'Miss Kenton, I do not understand you. Would you kindly let me pass?'
'The fact is, Mr Stevens,' she said, 'your father has too much responsibility for a man of his age. He is too old to cope with it. He is making more and more mistakes. If you don't take notice of them now, something much more serious is going to happen.'
'Miss Kenton, you are making yourself look foolish.'
'I'm sorry, Mr Stevens, but I must go on. I believe there are many jobs your father should not be expected to do at his age. He should not have to carry heavy trays. Have you seen the way his hands tremble? One day soon, a heavy tray will fall from his hands on to a lady's or gentleman's lap. And furthermore, Mr Stevens - and I am very sorry to say this - I have noticed your father's nose.'
'Have you indeed, Miss Kenton?'
'Yes, I have, Mr Stevens. The evening before last I watched your father walking very slowly towards the dining room with his tray. I regret to say that I clearly saw a large drop on the end of his nose hanging over the soup bowls. If a lady or gentleman had seen that, Mr Stevens, I am sure they would have lost their appetite.'
مشارکت کنندگان در این صفحه
تا کنون فردی در بازسازی این صفحه مشارکت نداشته است.
🖊 شما نیز می‌توانید برای مشارکت در ترجمه‌ی این صفحه یا اصلاح متن انگلیسی، به این لینک مراجعه بفرمایید.