سرفصل های مهم
فصل 03
توضیح مختصر
زمان مطالعه

10 دقیقه

سطح

متوسط
دانلود اپلیکیشن «زیبوک»
این فصل را می‌توانید به بهترین شکل و با امکانات عالی در اپلیکیشن «زیبوک» بخوانید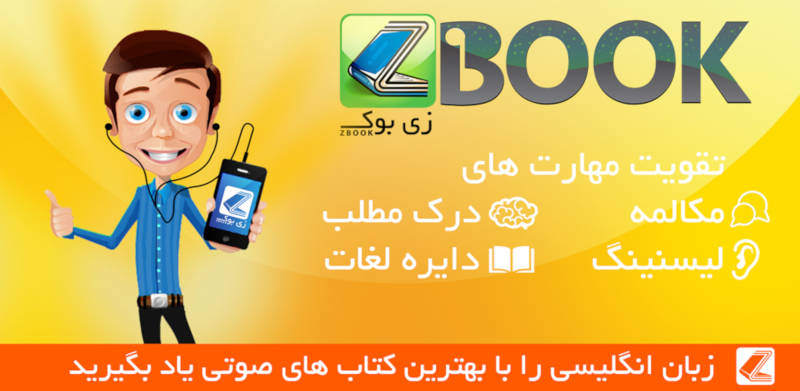 متن انگلیسی فصل
CHAPTER THREE
Help from friends
When Logan got back to the London Road Police Station, Grant was waiting for her with some interesting news.
'Donald Johnstone is a man with a lot of problems and not much money,' Grant began.
'Really?' said Logan. 'Tell me more.'
'Well, four years ago he borrowed some money from the bank. He started a business buying and selling used cars.'
'I thought used-car salesmen always made money,' said Logan, smiling.
'Not at the moment,' said Grant. 'The price of new cars has come down over the last two years. And because of that the price of used cars has come down too. So business has been difficult for Mr Johnstone. And… he keeps his cars at a place in the West End, not far from Princes Street.'
'That's an expensive place to have a business,' Logan said.
'Very expensive,' agreed Grant.
Most garages and car salesmen are outside the city, not right in the centre.
'So how bad is the problem?' asked Logan.
'Very bad,' said Grant. 'He's borrowed 200,000 pounds from the bank over the past four years and now they want the money back.'
'Can he pay it back?'
'No,' answered Grant. 'But he's got a nice house quite near his sister. If he can't find the money by the end of the year, the bank is going to take his house.'
'His wife won't be very happy,' said Logan.
'No,' Grant agreed.
'Is he hoping his sister will help him?'
'Well, she'll have a lot of money now, won't she?' said Grant.
'Yes,' said Logan. 'She will.'
Logan looked at Grant. He had thick black hair and a large black moustache. He was wearing an old blue jacket and old grey trousers. He did not really look like a policeman, but he was very good at getting information.
'Well done, Grant!' She smiled at him. 'And where did you find out all that?'
'Oh, you know, here and there,' said Grant. 'Of course it helps that my cousin and Johnstone's wife are good friends.'
Logan laughed.
At that moment the phone rang. Grant answered it. For most of the conversation he just listened. Then he thanked the person and put the phone down. He turned to Logan.
'That was Dr Forbes. The scientists have finished. Maclennan died sometime between eleven thirty and twelve thirty of a broken neck - they can't say if it was murder.'
'We knew that,' said Logan. 'Anything else?'
'They found a very small piece of black material on the window lock, and another very small piece on the wall outside the bathroom. They think the material probably came from someone's clothes.'
They looked at each other.
'It is murder, isn't it?' said Grant.
'Well, I don't think someone climbed into the bathroom to have a shower, do you?' said Logan.
Logan sent Grant round to "Polwarth Gardens. She wanted to be sure that the black material did not come from Alex or Alice Maclennan's clothes. She told Grant to take any black or dark blue clothes and ask the scientists to have a look at them.
Soon after Grant left, Logan decided to find out if the Maclennans really were happily married. She could make a phone call but it was more interesting to talk to people face to face. She put on her coat and went out onto London Road. She walked up Leith Street and turned into Princes Street. Princes Street is unusual for the main street of a large city. There are shops on only one side of the street. The Princes Street Gardens are on the other side. In the summer the gardens are full of people sitting in the sun. Today there was snow on the ground and there were only a few people in the gardens. They were hurrying to get in from the cold.
Logan enjoyed her walk in the cold air. She walked up The Mound, looking at the beautiful tall buildings. This side of Princes Street was called the Old Town. The other side, already more than two hundred years old, was called the New Town. Logan soon turned left and walked into the offices of the Scottish Daily News. She went up to the newsroom on the first floor. It was full of journalists. A short man with red hair and glasses looked up from his work.
'Well, Jenny Logan,' said the man. 'How nice to see you! You're just in time to buy me a Christmas drink.'
'OK, Tam,' said Logan. 'But you'll have to work for it. I want some information from you.'
'Oh, Inspector, you're a hard woman. You think I'll tell you everything you want just because I like you so much.'
'Come on, Tam, let's go,' laughed Logan.
A few minutes later Logan and Tam were sitting in Deacon Brodie's, a famous old pub on the High Street.
'What do you know about the Maclennans, Tam?' asked Logan.
'Not much more than you probably,' said Tam. 'Alex came back from America, married a beautiful red-headed actress and started a restaurant. He's got lots of money from his father, lots of famous friends, and a fine house in a nice area of the city. Well, he had all these things until last night.'
'Yes. I know all that. That's what I read in the papers. But what else do you know? What do you know that you don't put in the paper?'
Tam finished his drink and looked at the empty glass.
'I get thirsty when I talk a lot,' he said.
Logan smiled and went up to the bar. While she was waiting for their drinks, she turned round and looked at Tam. He was looking out of the window at the shoppers in the High Street. It was unusual for a journalist and a police officer to be friends. But Jenny Logan liked Tam a lot and she knew that he liked her.
When she came back to their table, Tam spoke: 'Everyone thought that the Maclennans had a wonderful life. The restaurant is always busy. Alex's friends were always there. Alice always had a smile on her face. But…'
'But…?'
'For the last eighteen months or so something was wrong,' said Tam. 'They weren't happy.'
'How do you know?' asked Logan.
'Little things,' said Tam. 'Somebody heard them shouting at each other one night. A few weeks later she went on holiday without him. She stopped going to the restaurant so often. In the old days they were very close. But for the last year or two it was unusual to see them together.'
'Do you think she had a lover? Or did he?' asked Logan.
'Ah! Now that's the question.'
'Come on, Tam! What's the answer?' laughed Logan. 'And it doesn't cost another drink.'
Tam laughed and then started talking again.
'Well, the answer is that if anyone had a lover, she did. Alex didn't have enough time to see anyone else. He was almost always at the restaurant or at home. But we think Alice was probably seeing someone else. Nobody is sure. And nobody knows who the other man is, or was.'
'Did you try and find out?' asked Logan.
'Of course. I mean, we are journalists, you know!'
Logan smiled. Tam spoke again.
'One of our men followed her a few times when he wasn't busy. But he didn't find anything. The strange thing was he lost her twice. Both times it was a Thursday evening.'
'So you never found out if there was another man?' asked Logan.
'No,' said Tam. 'We wanted to find out more, but we couldn't spend all our time following her. There were other more important stories.'
'Well, thanks, Tam. You've given me some good information. It's very kind of you.'
Tam put his hand on Jenny Logan's, looked into her eyes and gave her a big smile.
'I'm a very kind man, you know, Jenny Logan.' Then his voice changed and he said quickly, 'So tell me, was it murder? And if so, who did it?'
Logan laughed. Tam's hand felt warm and nice, but she took hers away. Slowly.
'I don't know who did it, Tam,' she said. 'But it was murder. And you can put that in the paper, if you want.'
'Well, well, well. So it was murder then,' said Tam. 'Thanks, Jenny.'
'Yes,' said Logan. 'And you are such a kind man that when I know who did it, I'll tell you first.'
Tam smiled at her.
Logan left Tam in Deacon Brodie's and decided to go and meet Grant at Polwarth Gardens. She took her phone out of her bag and called Grant. It was time to find out what the Maclennans' marriage was really like.
مشارکت کنندگان در این صفحه
تا کنون فردی در بازسازی این صفحه مشارکت نداشته است.
🖊 شما نیز می‌توانید برای مشارکت در ترجمه‌ی این صفحه یا اصلاح متن انگلیسی، به این لینک مراجعه بفرمایید.