سرفصل های مهم
فصل 07
توضیح مختصر
زمان مطالعه

8 دقیقه

سطح

متوسط
دانلود اپلیکیشن «زیبوک»
این فصل را می‌توانید به بهترین شکل و با امکانات عالی در اپلیکیشن «زیبوک» بخوانید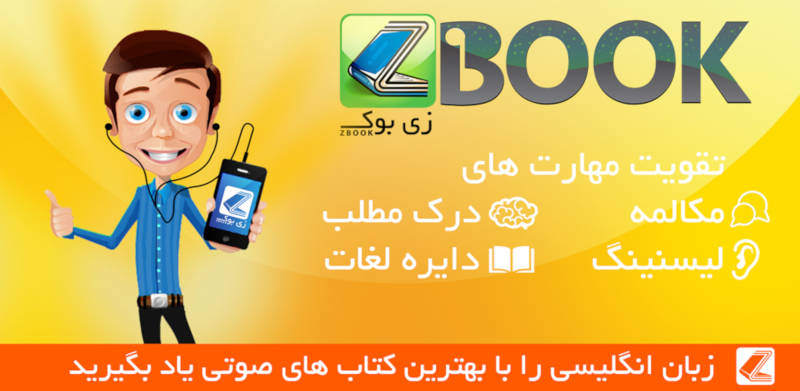 متن انگلیسی فصل
CHAPTER SEVEN
Catching a murderer
At five thirty that evening Logan followed Alice Maclennan into her living room. As they sat down, Alice Maclennan spoke.
'You said on the phone, Inspector, that you needed my help. I don't see how I can help you. I've already told you everything I know.'
'I know,' said Logan, 'but I'd like you to do something for me, and my hope is that we can then catch the person who murdered your husband.'
'What do you mean?' asked Alice Maclennan.
Logan looked into Alice's eyes.
'Mrs Maclennan,' asked Logan softly, 'have you thought about who the murderer could be?'
'I'm hoping that it's someone who broke into the house looking for money,' she said quietly, 'but I think it probably isn't.'
Logan said nothing. Alice Maclennan looked at Logan and then down at her hands.
'I think it's probably someone I know,' said Alice Maclennan, 'maybe someone I'm close to. And that's a terrible thought.'
'I know. It must be very difficult for you,' said Logan. 'Sadly, it almost certainly is someone close to you or your husband.'
Alice Maclennan stood up and walked across the room to the window. Then she turned round and looked at Logan.
'Well, who do you think it is and what do you want me to do?' she asked.
'As far as I can see, it's good news for two people that your husband is dead - Ian Ross and your brother. Ross hated Alex. Your brother -needs money badly and you will now be very rich.'
Alice Maclennan sat down again.
'That's true,' she said very quietly.
'What I want you to do,' said Logan, 'is phone both Ross and your brother. Tell them that Mr Fraser, who lives in Harden Place just behind your house, has called the police. He saw someone climbing into your bathroom the night your husband was murdered. Tell Ross and your brother the police artist is going to Harden Place tomorrow morning to draw a picture of the person Mr Fraser saw.'
'And what do you think will happen?' asked Alice Maclennan.
'The murderer will want to talk to Mr Fraser,' answered Logan, 'and we will be there waiting.'
Alice Maclennan sat quietly, thinking.
'I need to think what to say,' she said.
Logan sat quietly. Alice Maclennan looked at her and gave a small smile. 'Did you know that I was an actress before I met Alex?' she said.
'Yes, I knew that,' said Logan.
Alice Maclennan turned and picked up the phone.
Harden Place was a small street near Polwarth Gardens. Number eight was on the left-hand side of the street. It had a small front garden and a red front door.
The ground floor of the house was quite small. At the back of the house was a long living room with double doors which opened into the back garden. There were trees in the back garden and a wall on each side.
In the living room a man was sitting in an armchair in front of the fire. He was wearing old grey trousers and an old blue jacket and he had a large black moustache. He was smoking a cigarette and reading the newspaper. It was eleven o'clock in the evening and dark outside.
There were three other doors from the living room. One led into the hall; a second led into a small room at the front of the house; the third led into the dining room, also at the back of the house, between the living room and the kitchen.
In the front room the lights were off. The door was open a few centimetres. Three police officers were sitting behind the door. Inspector Logan was standing just inside the door. She could see into the living room. The man in the armchair was Sergeant Grant.
Sometimes he looked up at the clock, and then he went back to reading his paper. Logan watched the smoke from his cigarette going up in a line. After a few minutes the smoke stopped going up in a line. It moved slowly around.
The house was quiet. Logan felt cold air coming in. Grant put the newspaper down on the floor next to his chair. As he did this, the door behind him, which led to the dining room, opened very quietly.
A tall man, dressed from head to foot in black, came through the door into the room. He had a sort of black hat over his head and face, too. Only his eyes showed. There was a knife in his hand. Logan could see that Grant was ready.
Grant stood up quickly and turned round. The man in black moved to his left. Grant moved too. He moved away, watching the man with the knife carefully. Logan waited.
The man in black spoke softly. 'You think you saw me, do you?' he said. 'You think you can tell the police who I am. Well, I'm sorry but I've got no choice, I can't let you do that.'
The man in black ran quickly over to Grant. Logan decided she could wait no longer. 'Now!' she shouted.
She ran into the living room. The police officers followed her, but they were all too late. The man in black had his arm around Grant's chest. The knife was at Grant's throat, and a little blood was running down Grant's neck to his shirt.
'Don't come near me or I'll kill him,' said the man in black.
'Drop the knife. You can't get away,' said Logan quietly.
Nobody moved.
'Get away from the door or Fraser dies,' shouted the man in black. 'Get away from the door.'
Again nobody moved.
Then Logan spoke: 'It's over Ross. That is Sergeant Grant, not Mr Fraser. Let him go.'
The room was quiet. The knife moved a few centimetres away from Grant's throat. Grant was ready. His elbow moved back very hard and very quickly into the stomach of the man behind him. The man dropped his knife. His hands flew to his stomach. He fell to the floor. Quickly Grant picked up the knife.
Logan walked across the room and pulled off the black hat. Ross's face was dark, his eyes black and angry.
'How did you know it was me? How did you know I killed Alex?' he asked.
'Why did you do it?' asked Logan.
'He was so pleased with himself. He loved everyone thinking he was rich and funny. He loved telling me how much money he earned from the restaurant. I asked him to pay me more, but he said no. He laughed at me when he said it.'
'Did you know you got fifty per cent of the restaurant if he died?' asked Logan.
'That's what he told me,' answered Ross. 'Sometimes I believed it, sometimes I didn't. It wasn't important anyway. He had everything: money, the restaurant, a beautiful wife. I hated him. I hated him so much I wanted him to die.'
'So two nights ago you climbed up the wall and into his bathroom.'
'Yes. I knew what he usually did in the evening. I waited for him behind the bathroom door. When he came in, I killed him. Then I climbed back down and… well, you know what happened,' finished Ross.
Logan spoke to the three officers.
'You three, take Mr Ross to the police station. And when you get there, give him some different clothes and send those ones to the scientists. I think they'll find the material is the same as the material from Alex Maclennans bathroom.'
Then she turned to Grant.
'Grant, you come with me.'
مشارکت کنندگان در این صفحه
تا کنون فردی در بازسازی این صفحه مشارکت نداشته است.
🖊 شما نیز می‌توانید برای مشارکت در ترجمه‌ی این صفحه یا اصلاح متن انگلیسی، به این لینک مراجعه بفرمایید.