سرفصل های مهم
فصل 05
توضیح مختصر
زمان مطالعه

7 دقیقه

سطح

ساده
دانلود اپلیکیشن «زیبوک»
این فصل را می‌توانید به بهترین شکل و با امکانات عالی در اپلیکیشن «زیبوک» بخوانید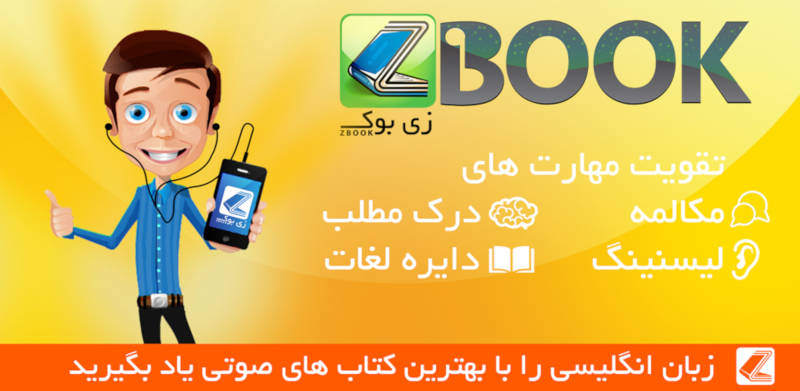 متن انگلیسی فصل
CHAPTER FIVE
Two angry men
Logan did not know where to find Donald Johnstone - at home or at work. She called his home number and he answered the phone. She put the phone down without speaking. Five minutes later she arrived at his house in Morningside.
Johnstone opened the door. He was wearing a dark grey suit and a black tie.
'Yes, Inspector?' he said.
'Mr Johnstone, I'd very much like to ask you one or two more questions,' said Logan.
'Inspector,' he said, 'I'm very busy. I'm afraid I have no time at all.'
'You've got a choice, Mr Johnstone. We can talk now and it will take about ten minutes. Or, I can take you to the police station and ask you some questions there. Perhaps you'll be home again by tomorrow morning. I believe the beds at the police station are rather uncomfortable too.'
'That's not much of a choice!' said Johnstone. 'Come in, and let's be quick.'
Logan went into the house and followed Johnstone into the living room. Johnstone did not ask Logan to sit down. He stood behind an armchair and turned to her.
'Well?' he asked.
'How's your business doing, Mr Johnstone?'
'Fine,' said Johnstone. He put his hands on the back of the chair in front of him.
'I understand that actually business is not so good just now.'
'It's just a small problem,' said Johnstone. 'And it's a problem which will soon go away. People always start buying cars in the New Year and I'll start earning money again.'
'I understand that your bank probably won't wait until the New Year.'
'Well, you must know something that I don't know. When I last spoke to my bank manager, he was very happy to wait until the end of January.'
'Really?' Logan looked round the room. 'You have a very nice house, Mr Johnstone. I'm sure you don't want the bank to take it away from you because you can't pay them back.'
'That's not going to happen,' said Johnstone angrily. His face was going red.
'Why not? Because your brother-in-law is dead and so your sister now has enough money to help you,' said Logan quietly.
'What are you saying, Inspector? That I wanted Alex dead? That I had something to do with it?'
Johnstone's face was now dark red with anger.
'Get out!' he shouted. 'Get out of my house and don't come back.'
Logan turned and walked to the front door. Johnstone had big problems and he was an angry man. Was he angry because his business was doing badly? Or was he angry because of something else? Logan did not know. The important question was: did he need money badly enough to kill his brother-in-law?
Outside, she got into her car and looked at her watch. It was now six o'clock and snow was falling again. She sat in the car and thought more about Johnstone. He was wearing a dark suit this evening. But what did he have on this morning? She tried to remember but couldn't.
Logan decided to go back to the police station. She hoped that Grant was still there. While she drove, she thought about Ian Ross. It was interesting that he now had fifty per cent of the restaurant. Logan knew people who killed for fifty pounds. Fifty per cent of Charlotte's was much more than fifty pounds.
When she drove into the car park at the London Road Police Station, she saw Grant's car. Good. He was still there. She ran up the stairs and found him in his office. When she came into the room, he smiled.
'You know, madam, I think Ross really hated Maclennan.'
'So you had an interesting visit,' said Logan, smiling. She sat down opposite Grant.
'Yes,' said Grant. 'Very interesting. Ross was out, so the people at the restaurant were happy to talk to me.'
'Good. So? What did they say?'
'Well, the most interesting person was one of the waitresses, a woman called Isabel Ferguson. She's been at Charlotte's right from the start.'
Grant stopped and drank some coffee. 'She said it was a great place to work at first. Ross and Maclennan talked to all the people who came to eat there. Alice was there most of the time. The three of them told funny stories about each other. Everyone was always laughing. She said it was a great place to be, a great place to work.'
'But…' said Logan.
'But the last year and a half have been terrible. Alice Maclennan doesn't come to the restaurant any more. Alex Maclennan wasn't as much fun as before. And Ross almost never comes out of the kitchen.'
'Does she know why?' asked Logan.
'Well, the problem was that Ross and Maclennan stopped being friends. She thinks it was because of money. Maclennan was earning a lot of money from the restaurant. Everyone knew that. But he was still paying Ross the same as when they started.'
'And Ross didn't like it,' said Logan.
'Isabel thinks he didn't like it at all.'
'Did he talk to anyone about it?' asked Logan.
'No. She and Ross are good friends, but he never said anything to her. One night after the restaurant closed, she heard Ross and Maclennan shouting at each other in the office. Later she asked Ross what the problem was and he told her it wasn't important.'
Grant stopped speaking. Logan sat quietly. Then she looked at Grant.
'We must have a closer look at Mr Ross, I think,' she said.
'Yes, madam,' said Grant.
'He was in the army, wasn't he? I want to talk to someone about his time in the army.' She looked at her watch. It was seven thirty. 'But it will be much too late now. Can you find me a number to call in the morning? Then go home and I'll see you tomorrow. We can't do anything else today.'
'OK, madam.'
Logan got her bag and coat, then left the office. Outside it was dark. On her way home she stopped at a supermarket to buy some food. She drove home and left her car in the street outside her house.
When she got inside, she made a sandwich, opened a bottle of Pepsi and sat down. She started thinking about Alex Maclennans murder again. Did Alice Maclennan have a lover? Who? Why was Donald Johnstone so angry? How did he feel about Alex? Was he at home before his sister phoned? Did the bank want to take away his house? Who wanted Alex dead?
Logan's last thought was about Ian Ross. What did he do in the army? She needed to find out more in the morning.
مشارکت کنندگان در این صفحه
تا کنون فردی در بازسازی این صفحه مشارکت نداشته است.
🖊 شما نیز می‌توانید برای مشارکت در ترجمه‌ی این صفحه یا اصلاح متن انگلیسی، به این لینک مراجعه بفرمایید.