سرفصل های مهم
فصل 06
توضیح مختصر
زمان مطالعه

7 دقیقه

سطح

خیلی سخت
دانلود اپلیکیشن «زیبوک»
این فصل را می‌توانید به بهترین شکل و با امکانات عالی در اپلیکیشن «زیبوک» بخوانید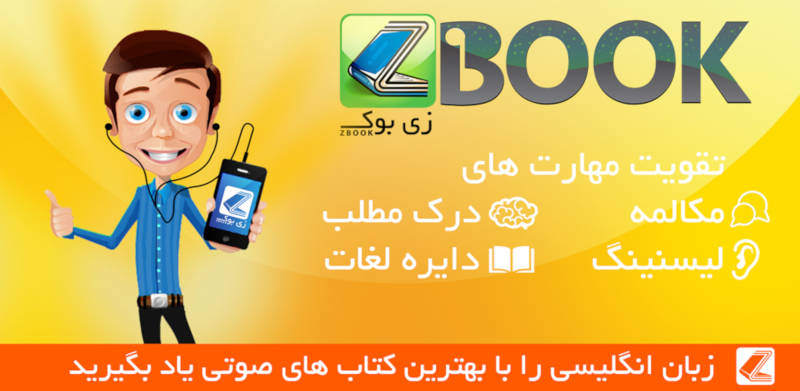 متن انگلیسی فصل
Chapter six
Doc Ock
Otto was on a big table in the hospital theatre. The doctors were ready.
'OK,' said Dr Isaacs. 'We need to take off these metal arms.'
He moved towards the first metal arm with a knife. But then he stopped - the arm was 'looking' at him. Then suddenly the arm hit Dr Isaacs very hard. He flew across the room and crashed through a window. Then the arms turned to the other doctors and killed them, too.
---
Otto woke up and looked around. He was in a hospital theatre. And then he saw bodies, blood and glass everywhere.
'No!' cried. All this was his fault. The arms were killers - and he couldn't stop them!
Otto tried to stand. The arms helped him. Two of the arms became legs. They walked out of the hospital and into the road. A taxi was going to crash into them! But the arms hit the taxi and it turned over.
They went down to the Hudson River. There they found an empty old building above the water. The arms had some dark plans. This was a great place to make them real!
---
'Everyone's talking about it!' cried Jonah Jameson, in his office at the Daily Bugle.
'A crazy scientist with four metal arms. What do we call him?' he shouted.
'Dr Octopus?' said one of his men.
'Dr Octopus! Doc Ock! I love it.'
Betty Brandt brought Peter into the office. 'Where have you been?' Jameson shouted. 'There's a crazy scientist in town and we have no pictures! You've lost your job!'
'Boss…the Planetarium party …' said Betty.
'Oh…erm…OK, Parker, I need you. There's a big party for an American hero…my son!'
'Could you pay me now?' asked Peter.
Jameson Laughed loudly. Then he looked at Peter again and laughed some more.
'Planetarium! Tomorrow night. Eight o'clock. Goodbye!'
---
Down on the river, Otto was sitting all alone. 'My Rosie's dead,' he said. 'My dream is dead …' He looked down sadly at the water.
'Something is talking in my brain,' he thought. He put his hand to the back of his head. The microchip was gone! 'Peter was right,' Otto said. 'I couldn't control the reaction.'
But then the voice in his brain got louder. 'It was working,' it said. 'We can build the reactor again!'
'Yes,' said Otto. 'We'll build again! We need money! We will take money! It's a crime not to finish our work.'
The arms were taking control of his brain now.
'The energy of the sun in my hands!' cried Otto.
'Nothing will stand in our way! Nothing!'
---
'No,' said the man at the bank. 'We can't lend you any money.'
'I see,' said Aunt May. She smiled, but she sounded tired and old.
Peter took her hand. 'Don't worry. We'll find a way,' he said.
But then…'Oh no!' he thought. His spider sense woke up.
Doc Ock arrived at the bank! He was wearing a big coat and dark glasses. He wanted money, too. But he wasn't going to ask for it. The long arms came out of his coat. They pulled off a big metal door at the back of the bank.
They threw the door across the bank towards Peter and Aunt May.
Peter ran to change his clothes.
'Don't leave me!' called Aunt May.
---
Spider-Man ran around the walls behind Doc Ock. The arms threw bags of money at him. Peter tried to shoot some webbing, but nothing happened. A bag of money hit Peter and he fell to the floor.
The metal arms lifted him up. Two metal hands pushed down on his head.
Now Peter was angry! He shot webbing to the right and left. He pulled two heavy desks fast towards Ock. Doc Ock and a desk crashed through the bank window. People on the street outside cried out. At that moment two police cars arrived. The police jumped out and pointed their guns at Ock.
A metal arm moved towards a crowd of people and took a woman in its hand. It was Aunt May! She had an umbrella in her hand and she hit Ock with it.
'Don't follow me!' Ock shouted. And he ran up the side of a high building. The police couldn't shoot at Ock because he had Aunt May in his arms.
Spider Man was waiting near the top of the building.
'Give her to me,' he said. At first Ock lifted Aunt May up to Spider-Man, but then he opened his metal hand. Now Aunt May was falling fast! In a moment, Spider-Man shot webbing at Aunt May and stopped her fall. Ock hit Spider-Man and Aunt May swung back up. She hung onto the building with her umbrella!
Ock and Spider-Man fought up and down the building. Ock threw Spider-Man through a window of a building across the street. Peter shot webbing at both sides of the window. He pulled back on the webbing and fired himself across to Ock and Aunt May.
Ock held Aunt May behind his back. A long knife came out of one of the arms. Suddenly Aunt May swung her umbrella into Ock's face. His dark glasses broke and he cried out. He dropped Aunt May - again! But Spider-Man shot two lines of webbing down to Aunt May and quickly caught her. He swung down to the street and put her down very carefully. Aunt May wasn't in danger now, so the police started to shoot at Ock. But Ock went higher up the building and escaped over the roof.
مشارکت کنندگان در این صفحه
تا کنون فردی در بازسازی این صفحه مشارکت نداشته است.
🖊 شما نیز می‌توانید برای مشارکت در ترجمه‌ی این صفحه یا اصلاح متن انگلیسی، به این لینک مراجعه بفرمایید.