سرفصل های مهم
فصل 09
توضیح مختصر
زمان مطالعه

8 دقیقه

سطح

خیلی سخت
دانلود اپلیکیشن «زیبوک»
این فصل را می‌توانید به بهترین شکل و با امکانات عالی در اپلیکیشن «زیبوک» بخوانید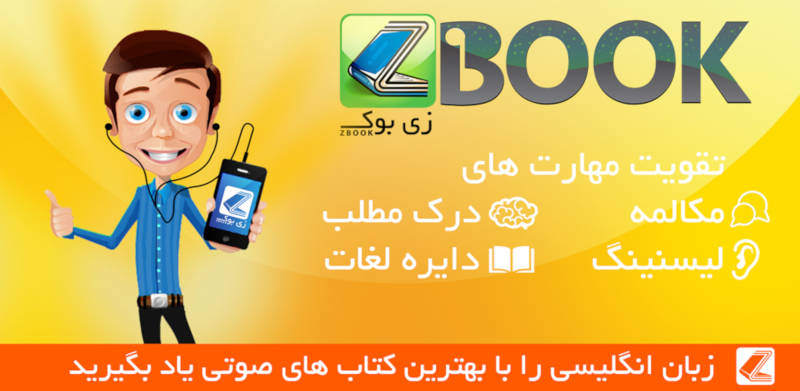 متن انگلیسی فصل
Chapter nine
Where is Spider-Man?
Peter walked along the street. It was cold and he pulled his coat around him. He saw a newspaper. 'CRIME UP 75%,' it said, 'WHERE IS SPIDER-MAN NOW?'
And then he heard people shouting. People were running past him. He followed them and saw a building on fire. Peter was going to take off his street clothes. And then he remembered. He was Spider-Man no more.
'There's a child on the second floor!' someone cried. The fire-fighters weren't there yet.
'Spider-Man no more,' thought Peter. 'But Peter Parker in still help!' He ran quickly into the building.
Inside, he heard the child crying. The heat was terrible, Peter found the little girl and carried her down the stairs, The stairs fell into the fire behind them. Back in the street, he gave the girl back to her parents.
'You did well, son,' said a fire-fighter.
Another fire-fighter came up. 'Someone on the fourth floor didn't get out.'
Peter heard this and he felt so bad.
---
The next day, Peter got a message from Aunt May. When he arrived at her house, there were boxes of things all over the garden.
'What's going on?' he asked.
'The bank gave me another few weeks,' she explained, 'but I'm moving on…I found a small flat.'
Why didn't you tell me?'
'I can look after myself, Peter,' said Aunt May. 'And young Henry Jackson from across the street is helping me. He's carrying my boxes and I'm paying him $5.'
'Listen, about my last visit-' Peter started to say.
'We don't need to talk about it,' said Aunt May. 'It was difficult for you to tell me. So, thank you, and I love you, Peter.'
---
Young Henry Jackson came for another box.
'Hi, Henry,' said Peter.
'You take Spider-Man's pictures, right?' Henry said. 'Where is he?'
'He…er…wanted to try other things.'
'He'll be back, right?' asked Henry.
'I don't know,' answered Peter.
'Henry wants to be Spider-Man when he grows up,' said Aunt May. 'Children like Henry need a hero. We all do! And I believe there's a hero in all of us…making us do the right thing.'
'Does she know?' thought Peter.
---
Back the city, Peter took a lift to the top of a tall building. 'Do I still have a hero inside me?' he asked himself. He looked across to the next building.
'I can do it,' he thought. He ran fast to the edge of the roof and jumped. He 'flew' across towards the next building. He felt great. 'Woohoo! I'm back! I'm back!' he shouted. But then he started to fall. Down he went, faster and faster. Luckily there were washing lines between the buildings. He caught one and swung down the rest of the way. He crashed into a wall and fell between two cars. 'Oh, my back! My back!' he cried.
---
John Jameson and MJ were sitting in MJ's flat. They were getting married soon. And they were talking about their big day.
'Don't you want to invite your friend - the photographer?' asked John.
'He's not my friend. He's just a really stupid guy,' said MJ. She came over to John and looked into his eyes. What is she looking for?
'Put your head back for me,' she said to him. Then she kissed him.
Once, a long time ago, she kissed Spider-Man this way. This time wasn't as good.
---
MJ sat in the window of a cafe with a cup of coffee, Peter walked in. 'Hi,' said Peter.
'Thanks for coming,' MJ smiled.
'Is everything OK?' asked Peter.
MJ found it hard to answer. 'Do you remember…after my play at the theatre? You were different that night. I didn't want to listen. But I've thought about it…' MJ looked into Peter's eyes. But Peter looked away quickly.
'Listen,' he said, 'there's more for me to say I can't be there for you, MJ.'
'Do you love me or not?' she asked.
'I…don't,' his mouth said. His eyes said something different.
MJ moved closer to Peter. 'Kiss me,' she said quietly. 'I need to know something. Just one kiss.' MJ closed her eyes and moved towards Peter.
Peter wanted to kiss her so much, but he was listening to his spider sense. Something terrible was going to happen.
Suddenly he took MJ in his arms. He pulled her with him to the floor. Half a second later, a car crashed through the big glass window of the cafe. The car turned over above their heads, then crashed into the floor behind them. They were still alive.
Then they heard a loud noise. THUMP! And then again. THUMP! In the street outside, people were running and crying out. Then Doc Ock appeared in front of them.
'Peter Parker,' he smiled, 'and the girlfriend.'
'What do you want?' asked Peter.
Suddenly, a metal arm moved forward and lifted Peter up.
'I want your friend Spider-Man,' said Ock. 'Tell him to meet me at the Westside Tower at three o'clock.'
'But I don't know where he is,' said Peter.
'Find him, or I'll kill her,' he pointed at MJ. Then he lifted MJ in his metal arms and disappeared through the streets of the city.
---
Robbie Robertson walked into Jameson's office at the Daily Bugle. 'There's still no news about MJ,' he said, 'Sorry, Jonah.'
'It's all my fault,' said Jameson. He was thinking about the Spider-Man stories in the Daily Bugle. 'I drove Spider-Man away…Spider-Man was a hero,' he said. He turned to look at Spider-Man's clothes on his office wall. Then he turned back and said, 'Spider-Man was-'
Suddenly, there was a sound like the wind. Jonah turned to look. Spider-Man's clothes were gone! And in their place was a web - a very big web - and a message from Spider-Man!
'Spider-Man was a criminal!' shouted Jameson.
مشارکت کنندگان در این صفحه
تا کنون فردی در بازسازی این صفحه مشارکت نداشته است.
🖊 شما نیز می‌توانید برای مشارکت در ترجمه‌ی این صفحه یا اصلاح متن انگلیسی، به این لینک مراجعه بفرمایید.