سرفصل های مهم
فصل 12 - 14
توضیح مختصر
زمان مطالعه

56 دقیقه

سطح

متوسط
دانلود اپلیکیشن «زیبوک»
این فصل را می‌توانید به بهترین شکل و با امکانات عالی در اپلیکیشن «زیبوک» بخوانید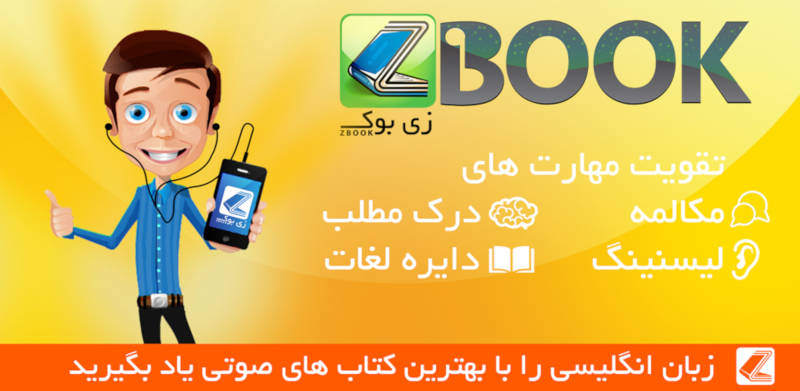 متن انگلیسی فصل
TWELVE
THROUGH THE STABLE DOOR
JILL OUGHT TO HAVE BEEN BACK AT THE white rock already but she had quite forgotten that part of her orders in the excitement of watching the fight. Now she remembered. She turned at once and ran to it, and arrived there barely a second before the others. It thus happened that all of them, for a moment, had their backs to the enemy. They all wheeled round the moment they had reached it. A terrible sight met their eyes.
A Calormene was running toward the stable door carrying something that kicked and struggled. As he came between them and the fire they could see clearly both the shape of the man and the shape of what he carried. It was Eustace.
Tirian and the Unicorn rushed out to rescue him. But the Calormene was now far nearer to the door than they. Before they had covered half the distance he had flung Eustace in and shut the door on him. Half a dozen more Calormenes had run up behind him. They formed a line on the open space before the stable. There was no getting at it now.
Even then Jill remembered to keep her face turned aside, well away from her bow. "Even if I can't stop blubbing, I won't get my string wet," she said.
"'Ware arrows," said Poggin suddenly.
Everyone ducked and pulled his helmet well over his nose. The Dogs crouched behind. But though a few arrows came their way it soon became clear that they were not being shot at. Griffle and his Dwarfs were at their archery again. This time they were coolly shooting at the Calormenes.
"Keep it up, boys!" came Griffle's voice. "All together. Carefully. We don't want Darkies any more than we want Monkeys—or Lions—or Kings. The Dwarfs are for the Dwarfs."
Whatever else you may say about Dwarfs, no one can say they aren't brave. They could easily have got away to some safe place. They preferred to stay and kill as many of both sides as they could, except when both sides were kind enough to save them trouble by killing one another. They wanted Narnia for their own.
What perhaps they had not taken into account was that the Calormenes were mail-clad and the Horses had had no protection. Also the Calormenes had a leader. Rishda Tarkaan's voice cried out:
"Thirty of you keep watch on those fools by the white rock. The rest, after me, that we may teach these sons of earth a lesson."
Tirian and his friends, still panting from their fight and thankful for a few minutes' rest, stood and looked on while the Tarkaan led his men against the Dwarfs. It was a strange scene by now. The fire had sunk lower: the light it gave was now less and of a darker red. As far as one could see, the whole place of assembly was now empty except for the Dwarfs and the Calormenes. In that light one couldn't make out much of what was happening. It sounded as if the Dwarfs were putting up a good fight. Tirian could hear Griffle using dreadful language, and every now and then the Tarkaan calling, "Take all you can alive! Take them alive!" Whatever that fight may have been like, it did not last long. The noise of it died away. Then Jill saw the Tarkaan coming back to the stable: eleven men followed him, dragging eleven bound Dwarfs. (Whether the others had all been killed, or whether some of them had got away, was never known.) "Throw them into the shrine of Tash," said Rishda Tarkaan.
And when the eleven Dwarfs, one after the other, had been flung or kicked into that dark doorway and the door had been shut again, he bowed low to the stable and said:
"These also are for thy burnt offering, Lord Tash."
And all the Calormenes banged the flats of their swords on their shields and shouted, "Tash! Tash! The great god Tash! Inexorable Tash!" (There was no nonsense about "Tashlan" now.)
The little party by the white rock watched these doings and whispered to one another. They had found a trickle of water coming down the rock and all had drunk eagerly—Jill and Poggin and the King in their hands, while the four-footed ones lapped from the little pool which it had made at the foot of the stone. Such was their thirst that it seemed the most delicious drink they had ever had in their lives, and while they were drinking they were perfectly happy and could not think of anything else.
"I feel in my bones," said Poggin, "that we shall all, one by one, pass through that dark door before morning. I can think of a hundred deaths I would rather have died."
"It is indeed a grim door," said Tirian. "It is more like a mouth."
"Oh, can't we do anything to stop it?" said Jill in a shaken voice.
"Nay, fair friend," said Jewel, nosing her gently. "It may be for us the door to Aslan's country and we shall sup at his table tonight."
Rishda Tarkaan turned his back on the stable and walked slowly to a place in front of the white rock.
"Hearken," he said. "If the Boar and the Dogs and the Unicorn will come over to me and put themselves in my mercy, their lives shall be spared. The Boar shall go to a cage in The Tisroc's garden, the Dogs to The Tisroc's kennels, and the Unicorn, when I have sawn his horn off, shall draw a cart. But the Eagle, the children, and he who was the King shall be offered to Tash this night." The only answer was growls.
"Get on, warriors," said the Tarkaan. "Kill the beasts, but take the two-legged ones alive."
And then the last battle of the last King of Narnia began.
What made it hopeless, even apart from the numbers of the enemy, was the spears. The Calormenes who had been with the Ape almost from the beginning had had no spears: that was because they had come into Narnia by ones and twos, pretending to be peaceful merchants, and of course they had carried no spears for a spear is not a thing you can hide. The new ones must have come in later, after the Ape was already strong and they could march openly. The spears made all the difference. With a long spear you can kill a boar before you are in reach of his tusks and a unicorn before you are in reach of his horn; if you are very quick and keep your head. And now the leveled spears were closing in on Tirian and his last friends. Next minute they were all fighting for their lives.
In a way it wasn't quite so bad as you might think. When you are using every muscle to the full—ducking under a spear-point here, leaping over it there, lunging forward, drawing back, wheeling round—you haven't much time to feel either frightened or sad. Tirian knew he could do nothing for the others now; they were all doomed together. He vaguely saw the Boar go down on one side of him, and Jewel fighting furiously on the other. Out of the corner of one eye he saw, but only just saw, a big Calormene pulling Jill away somewhere by her hair. But he hardly thought about any of these things. His only thought now was to sell his life as dearly as he could. The worst of it was that he couldn't keep to the position in which he had started, under the white rock. A man who is fighting a dozen enemies at once must take his chances wherever he can; must dart in wherever he sees an enemy's breast or neck unguarded. In a very few strokes this may get you quite a distance from the spot where you began. Tirian soon found that he was getting further and further to the right, nearer to the stable. He had a vague idea in his mind that there was some good reason for keeping away from it. But he couldn't now remember what the reason was. And anyway, he couldn't help it.
All at once everything came quite clear. He found he was fighting the Tarkaan himself. The bonfire (what was left of it) was straight in front. He was in fact fighting in the very doorway of the stable, for it had been opened and two Calormenes were holding the door, ready to slam it shut the moment he was inside. He remembered everything now, and he realized that the enemy had been edging him to the stable on purpose ever since the fight began. And while he was thinking this he was still fighting the Tarkaan as hard as he could.
A new idea came into Tirian's head. He dropped his sword, darted forward, in under the sweep of the Tarkaan's scimitar, seized his enemy by the belt with both hands, and jumped back into the stable, shouting:
"Come in and meet Tash yourself!"
There was a deafening noise. As when the Ape had been flung in, the earth shook and there was a blinding light.
The Calormene soldiers outside screamed, "Tash, Tash!" and banged the door. If Tash wanted their own Captain, Tash must have him. They, at any rate, did not want to meet Tash.
For a moment or two Tirian did not know where he was or even who he was. Then he steadied himself, blinked, and looked around. It was not dark inside the stable, as he had expected. He was in strong light: that was why he was blinking.
He turned to look at Rishda Tarkaan, but Rishda was not looking at him. Rishda gave a great wail and pointed; then he put his hands before his face and fell flat, face downward, on the ground. Tirian looked in the direction where the Tarkaan had pointed. And then he understood.
A terrible figure was coming toward them. It was far smaller than the shape they had seen from the Tower, though still much bigger than a man, and it was the same. It had a vulture's head and four arms. Its beak was open and its eyes blazed. A croaking voice came from its beak.
"Thou hast called me into Narnia, Rishda Tarkaan. Here I am. What hast thou to say?"
But the Tarkaan neither lifted his face from the ground nor said a word. He was shaking like a man with a bad hiccup. He was brave enough in battle: but half his courage had left him earlier that night when he first began to suspect that there might be a real Tash. The rest of it had left him now.
With a sudden jerk—like a hen stooping to pick up a worm—Tash pounced on the miserable Rishda and tucked him under the upper of his two right arms. Then Tash turned his head sidewise to fix Tirian with one of his terrible eyes: for of course, having a bird's head, he couldn't look at you straight.
But immediately, from behind Tash, strong and calm as the summer sea, a voice said:
"Begone, Monster, and take your lawful prey to your own place: in the name of Aslan and Aslan's great Father the Emperor-over-the-Sea."
The hideous creature vanished, with the Tarkaan still under its arm. And Tirian turned to see who had spoken. And what he saw then set his heart beating as it had never beaten in any fight.
Seven Kings and Queens stood before him, all with crowns on their heads and all in glittering clothes, but the Kings wore fine mail as well and had their swords drawn in their hands. Tirian bowed courteously and was about to speak when the youngest of the Queens laughed. He stared hard at her face, and then gasped with amazement, for he knew her. It was Jill: but not Jill as he had last seen her, with her face all dirt and tears and an old drill dress half slipping off one shoulder. Now she looked cool and fresh, as fresh as if she had just come from bathing. And at first he thought she looked older, but then didn't, and he could never make up his mind on that point. And then he saw that the youngest of the Kings was Eustace: but he also was changed as Jill was changed.
Tirian suddenly felt awkward about coming among these people with the blood and dust and sweat of a battle still on him. Next moment he realized that he was not in that state at all. He was fresh and cool and clean, and dressed in such clothes as he would have worn for a great feast at Cair Paravel. (But in Narnia your good clothes were never your uncomfortable ones. They knew how to make things that felt beautiful as well as looking beautiful in Narnia: and there was no such thing as starch or flannel or elastic to be found from one end of the country to the other.) "Sire," said Jill coming forward and making a beautiful curtsey, "let me make you known to Peter the High King over all Kings in Narnia."
Tirian had no need to ask which was the High King, for he remembered his face (though here it was far nobler) from his dream. He stepped forward, sank on one knee and kissed Peter's hand.
"High King," he said. "You are welcome to me."
And the High King raised him and kissed him on both cheeks as a High King should. Then he led him to the eldest of the Queens—but even she was not old, and there were no gray hairs on her head and no wrinkles on her cheek—and said, "Sir, this is that Lady Polly who came into Narnia on the First Day, when Aslan made the trees grow and the Beasts talk." He brought him next to a man whose golden beard flowed over his breast and whose face was full of wisdom. And this," he said, "is the Lord Digory who was with her on that day. And this is my brother, King Edmund: and this my sister, the Queen Lucy." "Sir," said Tirian, when he had greeted all these. "If I have read the chronicle aright, there should be another. Has not your Majesty two sisters? Where is Queen Susan?"
"My sister Susan," answered Peter shortly and gravely, "is no longer a friend of Narnia."
"Yes," said Eustace, "and whenever you've tried to get her to come and talk about Narnia or do anything about Narnia, she says, 'What wonderful memories you have! Fancy your still thinking about all those funny games we used to play when we were children.'" "Oh Susan!" said Jill. "She's interested in nothing nowadays except nylons and lipstick and invitations. She always was a jolly sight too keen on being grown-up."
"Grown-up, indeed," said the Lady Polly. "I wish she would grow up. She wasted all her school time wanting to be the age she is now, and she'll waste all the rest of her life trying to stay that age. Her whole idea is to race on to the silliest time of one's life as quick as she can and then stop there as long as she can." "Well, don't let's talk about that now," said Peter. "Look! Here are lovely fruit-trees. Let us taste them."
And then, for the first time, Tirian looked about him and realized how very queer this adventure was.
THIRTEEN
HOW THE DWARFS REFUSED TO BE TAKEN IN
TIRIAN HAD THOUGHT—OR HE WOULD have thought if he had time to think at all—that they were inside a little thatched stable, about twelve feet long and six feet wide. In reality they stood on grass, the deep blue sky was overhead, and the air which blew gently on their faces was that of a day in early summer. Not far away from them rose a grove of trees, thickly leaved, but under every leaf there peeped out the gold or faint yellow or purple or glowing red of fruits such as no one has seen in our world. The fruit made Tirian feel that it must be autumn but there was something in the feel of the air that told him it could not be later than June. They all moved toward the trees.
Everyone raised his hand to pick the fruit he best liked the look of, and then everyone paused for a second. This fruit was so beautiful that each felt "It can't be meant for me … surely we're not allowed to pluck it." "It's all right," said Peter. "I know what we're all thinking. But I'm sure, quite sure, we needn't. I've a feeling we've got to the country where everything is allowed."
"Here goes, then!" said Eustace. And they all began to eat.
What was the fruit like? Unfortunately no one can describe a taste. All I can say is that, compared with those fruits, the freshest grapefruit you've ever eaten was dull, and the juiciest orange was dry, and the most melting pear was hard and woody, and the sweetest wild strawberry was sour. And there were no seeds or stones, and no wasps. If you had once eaten that fruit, all the nicest things in this world would taste like medicines after it. But I can't describe it. You can't find out what it is like unless you can get to that country and taste it for yourself.
When they had eaten enough, Eustace said to King Peter, "You haven't yet told us how you got here. You were just going to, when King Tirian turned up."
"There's not much to tell," said Peter. "Edmund and I were standing on the platform and we saw your train coming in. I remember thinking it was taking the bend far too fast. And I remember thinking how funny it was that our people were probably in the same train though Lucy didn't know about it—" "Your people, High King?" said Tirian.
"I mean my Father and Mother—Edmund's and Lucy's and mine."
"Why were they?" asked Jill. "You don't mean to say they know about Narnia?"
"Oh no, it had nothing to do with Narnia. They were on their way to Bristol. I'd only heard they were going that morning. But Edmund said they'd be bound to be going by that train." (Edmund was the sort of person who knows about railways.) "And what happened then?" said Jill.
"Well, it's not very easy to describe, is it, Edmund?" said the High King.
"Not very," said Edmund. "It wasn't at all like that other time when we were pulled out of our own world by Magic. There was a frightful roar and something hit me with a bang, but it didn't hurt. And I felt not so much scared as—well, excited. Oh—and this is one queer thing. I'd had a rather sore knee, from a hack at rugger. I noticed it had suddenly gone. And I felt very light. And then—here we were." "It was much the same for us in the railway carriage," said the Lord Digory, wiping the last traces of the fruit from his golden beard. "Only I think you and I, Polly, chiefly felt that we'd been unstiffened. You youngsters won't understand. But we stopped feeling old." "Youngsters, indeed!" said Jill. "I don't believe you two really are much older than we are here."
"Well if we aren't, we have been," said the Lady Polly.
"And what has been happening since you got here?" asked Eustace.
"Well," said Peter, "for a long time (at least I suppose it was a long time) nothing happened. Then the door opened—"
"The door?" said Tirian.
"Yes," said Peter. "The door you came in—or came out—by. Have you forgotten?"
"But where is it?"
"Look," said Peter and pointed.
Tirian looked and saw the queerest and most ridiculous thing you can imagine. Only a few yards away, clear to be seen in the sunlight, there stood up a rough wooden door and, round it, the framework of the doorway: nothing else, no walls, no roof. He walked toward it, bewildered, and the others followed, watching to see what he would do. He walked round to the other side of the door. But it looked just the same from the other side: he was still in the open air, on a summer morning. The door was simply standing up by itself as if it had grown there like a tree.
"Fair Sir," said Tirian to the High King, "this is a great marvel."
"It is the door you came through with that Calormene five minutes ago," said Peter smiling.
"But did I not come in out of the wood into the stable? Whereas this seems to be a door leading from nowhere to nowhere."
"It looks like that if you walk round it," said Peter. "But put your eye to that place where there is a crack between two of the planks and look through."
Tirian put his eye to the hole. At first he could see nothing but blackness. Then, as his eyes grew used to it, he saw the dull red glow of a bonfire that was nearly going out, and above that, in a black sky, stars. Then he could see dark figures moving about or standing between him and the fire: he could hear them talking and their voices were like those of Calormenes. So he knew that he was looking out through the stable door into the darkness of Lantern Waste where he had fought his last battle. The men were discussing whether to go in and look for Rishda Tarkaan (but none of them wanted to do that) or to set fire to the stable.
He looked round again and could hardly believe his eyes. There was the blue sky overhead, and grassy country spreading as far as he could see in every direction, and his new friends all round him laughing.
"It seems, then," said Tirian, smiling himself, "that the stable seen from within and the stable seen from without are two different places."
"Yes," said the Lord Digory. "Its inside is bigger than its outside."
"Yes," said Queen Lucy. "In our world too, a stable once had something inside it that was bigger than our whole world." It was the first time she had spoken, and from the thrill in her voice, Tirian now knew why. She was drinking everything in even more deeply than the others. She had been too happy to speak. He wanted to hear her speak again, so he said: "Of your courtesy, Madam, tell on. Tell me your whole adventure."
"After the shock and the noise," said Lucy, "we found ourselves here. And we wondered at the door, as you did. Then the door opened for the first time (we saw darkness through the doorway when it did) and there came through a big man with a naked sword. We saw by his arms that he was a Calormene. He took his stand beside the door with his sword raised, resting on his shoulder, ready to cut down anyone who came through. We went to him and spoke to him, but we thought he could neither see nor hear us. And he never looked round on the sky and the sunlight and the grass: I think he couldn't see them either. So then we waited a long time. Then we heard the bolt being drawn on the other side of the door. But the man didn't get ready to strike with his sword till he could see who was coming in. So we supposed he had been told to strike some and spare others. But at the very moment when the door opened, all of a sudden Tash was there, on this side of the door; none of us saw where he came from. And through the door there came a big Cat. It gave one look at Tash and ran for its life: just in time, for he pounced at it and the door hit his beak as it was shut. The man could see Tash. He turned very pale and bowed down before the Monster: but it vanished away.
"Then we waited a long time again. At last the door opened for the third time and there came in a young Calormene. I liked him. The sentinel at the door started, and looked very surprised, when he saw him. I think he'd been expecting someone quite different—" "I see it all now," said Eustace (he had the bad habit of interrupting stories). "The Cat was to go in first and the sentry had orders to do him no harm. Then the Cat was to come out and say he'd seen their beastly Tashlan and pretend to be frightened to scare the other Animals. But what Shift never guessed was that the real Tash would turn up; so Ginger came out really frightened. And after that, Shift would send in anyone he wanted to get rid of and the sentry would kill them.
"And—"
"Friend," said Tirian softly, "you hinder the lady in her tale."
"Well," said Lucy, "the sentry was surprised. That gave the other man just time to get on guard. They had a fight. He killed the sentry and flung him outside the door. Then he came walking slowly forward to where we were. He could see us, and everything else. We tried to talk to him but he was rather like a man in a trance. He kept on saying Tash, Tash, where is Tash? I go to Tash. So we gave it up and he went away somewhere—over there. I liked him. And after that … ugh!" Lucy made a face.
After that," said Edmund, "someone flung a monkey through the door. And Tash was there again. My sister is so tender-hearted she doesn't like to tell you that Tash made one peck and the Monkey was gone!"
"Serve him right!" said Eustace. "All the same, I hope he'll disagree with Tash too."
"And after that," said Edmund, "came about a dozen Dwarfs: and then Jill, and Eustace, and last of all yourself."
"I hope Tash ate the Dwarfs too," said Eustace. "Little swine."
"No, he didn't," said Lucy. "And don't be horrid. They're still here. In fact you can see them from here. And I've tried and tried to make friends with them but it's no use."
"Friends with them!" cried Eustace. "If you knew how those Dwarfs have been behaving!"
"Oh stop it, Eustace," said Lucy. "Do come and see them. King Tirian, perhaps you could do something with them."
"I can feel no great love for Dwarfs today," said Tirian. "Yet at your asking, Lady, I would do a greater thing than this."
Lucy led the way and soon they could all see the Dwarfs. They had a very odd look. They weren't strolling about or enjoying themselves (although the cords with which they had been tied seemed to have vanished) nor were they lying down and having a rest. They were sitting very close together in a little circle facing one another. They never looked round or took any notice of the humans till Lucy and Tirian were almost near enough to touch them. Then the Dwarfs all cocked their heads as if they couldn't see anyone but were listening hard and trying to guess by the sound what was happening.
"Look out!" said one of them in a surly voice. "Mind where you're going. Don't walk into our faces!"
"All right!" said Eustace indignantly. "We're not blind. We've got eyes in our heads."
"They must be darn good ones if you can see in here," said the same Dwarf whose name was Diggle.
"In where?" asked Edmund.
"Why you bone-head, in here of course," said Diggle. "In this pitch-black, poky, smelly little hole of a stable."
"Are you blind?" said Tirian.
"Ain't we all blind in the dark!" said Diggle.
"But it isn't dark, you poor stupid Dwarfs," said Lucy. "Can't you see? Look up! Look round! Can't you see the sky and the trees and the flowers? Can't you see me?"
"How in the name of all Humbug can I see what ain't there? And how can I see you any more than you can see me in this pitch darkness?"
"But I can see you," said Lucy. "I'll prove I can see you. You've got a pipe in your mouth."
"Anyone that knows the smell of baccy could tell that," said Diggle.
"Oh the poor things! This is dreadful," said Lucy. Then she had an idea. She stooped and picked some wild violets. "Listen, Dwarf," she said. "Even if your eyes are wrong, perhaps your nose is all right: can you smell that?" She leaned across and held the fresh, damp flowers to Diggle's ugly nose. But she had to jump back quickly in order to avoid a blow from his hard little fist.
"None of that!" he shouted. "How dare you! What do you mean by shoving a lot of filthy stable-litter in my face? There was a thistle in it too. It's like your sauce! And who are you, anyway?"
"Earth-man," said Tirian, "she is the Queen Lucy, sent hither by Aslan out of the deep past. And it is for her sake alone that I, Tirian your lawful King, do not cut all your heads from your shoulders, proved and twice-proved traitors that you are." "Well if that doesn't beat everything!" exclaimed Diggle. "How can you go on talking all that rot? Your wonderful Lion didn't come and help you, did he? Thought not. And now—even now—when you've been beaten and shoved into this black hole, just the same as the rest of us, you're still at your old game. Starting a new lie! Trying to make us believe we're none of us shut up, and it ain't dark, and heaven knows what." "There is no black hole, save in your own fancy, fool," cried Tirian. "Come out of it." And, leaning forward, he caught Diggle by the belt and the hood and swung him right out of the circle of Dwarfs. But the moment Tirian put him down, Diggle darted back to his place among the others, rubbing his nose and howling: "Ow! Ow! What d'you do that for! Banging my face against the wall. You've nearly broken my nose."
"Oh dear!" said Lucy. "What are we to do for them?"
"Let 'em alone," said Eustace: but as he spoke the earth trembled. The sweet air grew suddenly sweeter. A brightness flashed behind them. All turned. Tirian turned last because he was afraid. There stood his heart's desire, huge and real, the golden Lion, Aslan himself, and already the others were kneeling in a circle round his forepaws and burying their hands and faces in his mane as he stooped his great head to touch them with his tongue. Then he fixed his eyes upon Tirian, and Tirian came near, trembling, and flung himself at the Lion's feet, and the Lion kissed him and said, "Well done, last of the Kings of Narnia who stood firm at the darkest hour." "Aslan," said Lucy through her tears, "could you—will you—do something for these poor Dwarfs?"
"Dearest," said Aslan, "I will show you both what I can, and what I cannot, do." He came close to the Dwarfs and gave a low growl: low, but it set all the air shaking. But the Dwarfs said to one another, "Hear that? That's the gang at the other end of the stable. Trying to frighten us. They do it with a machine of some kind. Don't take any notice. They won't take us in again!" Aslan raised his head and shook his mane. Instantly a glorious feast appeared on the Dwarfs' knees: pies and tongues and pigeons and trifles and ices, and each Dwarf had a goblet of good wine in his right hand. But it wasn't much use. They began eating and drinking greedily enough, but it was clear that they couldn't taste it properly. They thought they were eating and drinking only the sort of things you might find in a stable. One said he was trying to eat hay and another said he had got a bit of an old turnip and a third said he'd found a raw cabbage leaf. And they raised golden goblets of rich red wine to their lips and said "Ugh! Fancy drinking dirty water out of a trough that a donkey's been at! Never thought we'd come to this." But very soon every Dwarf began suspecting that every other Dwarf had found something nicer than he had, and they started grabbing and snatching, and went on to quarreling, till in a few minutes there was a free fight and all the good food was smeared on their faces and clothes or trodden under foot. But when at last they sat down to nurse their black eyes and their bleeding noses, they all said:
"Well, at any rate there's no Humbug here. We haven't let anyone take us in. The Dwarfs are for the Dwarfs."
"You see," said Aslan. "They will not let us help them. They have chosen cunning instead of belief. Their prison is only in their own minds, yet they are in that prison; and so afraid of being taken in that they cannot be taken out. But come, children. I have other work to do."
He went to the Door and they all followed him. He raised his head and roared, "Now it is time!" then louder, "Time!"; then so loud that it could have shaken the stars, "TIME." The Door flew open.
FOURTEEN
NIGHT FALLS ON NARNIA
THEY ALL STOOD BESIDE ASLAN, ON HIS right side, and looked through the open doorway.
The bonfire had gone out. On the earth all was blackness: in fact you could not have told that you were looking into a wood if you had not seen where the dark shapes of the trees ended and the stars began. But when Aslan had roared yet again, out on their left they saw another black shape. That is, they saw another patch where there were no stars: and the patch rose up higher and higher and became the shape of a man, the hugest of all giants. They all knew Narnia well enough to work out where he must be standing. He must be on the high moorlands that stretch away to the North beyond the River Shribble. Then Jill and Eustace remembered how once long ago, in the deep caves beneath those moors, they had seen a great giant asleep and been told that his name was Father Time, and that he would wake on the day the world ended.
"Yes," said Aslan, though they had not spoken. "While he lay dreaming his name was Time. Now that he is awake he will have a new one."
Then the great giant raised a horn to his mouth. They could see this by the change of the black shape he made against the stars. After that—quite a bit later, because sound travels so slowly—they heard the sound of the horn: high and terrible, yet of a strange, deadly beauty.
Immediately the sky became full of shooting stars. Even one shooting star is a fine thing to see; but these were dozens, and then scores, and then hundreds, till it was like silver rain: and it went on and on. And when it had gone on for some while, one or two of them began to think that there was another dark shape against the sky as well as the giant's. It was in a different place, right overhead, up in the very roof of the sky as you might call it. "Perhaps it is a cloud," thought Edmund. At any rate, there were no stars there: just blackness. But all around, the downpour of stars went on. And then the starless patch began to grow, spreading further and further out from the center of the sky. And presently a quarter of the whole sky was black, and then a half, and at last the rain of shooting stars was going on only low down near the horizon.
With a thrill of wonder (and there was some terror in it too) they all suddenly realized what was happening. The spreading blackness was not a cloud at all: it was simply emptiness. The black part of the sky was the part in which there were no stars left. All the stars were falling: Aslan had called them home.
The last few seconds before the rain of stars had quite ended were very exciting. Stars began falling all round them. But stars in that world are not the great flaming globes they are in ours. They are people (Edmund and Lucy had once met one). So now they found showers of glittering people, all with long hair like burning silver and spears like white-hot metal, rushing down to them out of the black air, swifter than falling stones. They made a hissing noise as they landed and burnt the grass. And all these stars glided past them and stood somewhere behind, a little to the right.
This was a great advantage, because otherwise, now that there were no stars in the sky, everything would have been completely dark and you could have seen nothing. As it was, the crowd of stars behind them cast a fierce, white light over their shoulders. They could see mile upon mile of Narnian woods spread out before them, looking as if they were floodlit. Every bush and almost every blade of grass had its black shadow behind it. The edge of every leaf stood out so sharp that you'd think you could cut your finger on it.
On the grass before them lay their own shadows. But the great thing was Aslan's shadow. It streamed away to their left, enormous and very terrible. And all this was under a sky that would now be starless forever.
The light from behind them (and a little to their right) was so strong that it lit up even the slopes of the Northern Moors. Something was moving there. Enormous animals were crawling and sliding down into Narnia: great dragons and giant lizards and featherless birds with wings like bats' wings. They disappeared into the woods and for a few minutes there was silence. Then there came—at first from very far off—sounds of wailing and then, from every direction, a rustling and a pattering and a sound of wings. It came nearer and nearer. Soon one could distinguish the scamper of little feet from the padding of big paws, and the clack-clack of light little hoofs from the thunder of great ones. And then one could see thousands of pairs of eyes gleaming. And at last, out of the shadow of the trees, racing up the hill for dear life, by thousands and by millions, came all kinds of creatures—Talking Beasts, Dwarfs, Satyrs, Fauns, Giants, Calormenes, men from Archenland, Monopods, and strange unearthly things from the remote islands or the unknown Western lands. And all these ran up to the doorway where Aslan stood.
This part of the adventure was the only one which seemed rather like a dream at the time and rather hard to remember properly afterward. Especially, one couldn't say how long it had taken. Sometimes it seemed to have lasted only a few minutes, but at others it felt as if it might have gone on for years. Obviously, unless either the Door had grown very much larger or the creatures had suddenly grown as small as gnats, a crowd like that couldn't ever have tried to get through it. But no one thought about that sort of thing at the time.
The creatures came rushing on, their eyes brighter and brighter as they drew nearer and nearer to the standing Stars. But as they came right up to Aslan one or other of two things happened to each of them. They all looked straight in his face, I don't think they had any choice about that. And when some looked, the expression of their faces changed terribly—it was fear and hatred: except that, on the faces of Talking Beasts, the fear and hatred lasted only for a fraction of a second. You could see that they suddenly ceased to be Talking Beasts. They were just ordinary animals. And all the creatures who looked at Aslan in that way swerved to their right, his left, and disappeared into his huge black shadow, which (as you have heard) streamed away to the left of the doorway. The children never saw them again. I don't know what became of them. But the others looked in the face of Aslan and loved him, though some of them were very frightened at the same time. And all these came in at the Door, in on Aslan's right. There were some queer specimens among them. Eustace even recognized one of those very Dwarfs who had helped to shoot the Horses. But he had no time to wonder about that sort of thing (and anyway it was no business of his) for a great joy put everything else out of his head. Among the happy creatures who now came crowding round Tirian and his friends were all those whom they had thought dead. There was Roonwit the Centaur and Jewel the Unicorn and the good Boar and the good Bear, and Farsight the Eagle, and the dear Dogs and the Horses, and Poggin the Dwarf.
"Further in and higher up!" cried Roonwit and thundered away in a gallop to the West. And though they did not understand him, the words somehow set them tingling all over. The Boar grunted at them cheerfully. The Bear was just going to mutter that he still didn't understand, when he caught sight of the fruit-trees behind them. He waddled to those trees as fast as he could and there, no doubt, found something he understood very well. But the Dogs remained, wagging their tails, and Poggin remained, shaking hands with everyone and grinning all over his honest face. And Jewel leaned his snowy white head over the King's shoulder and the King whispered in Jewel's ear. Then everyone turned his attention again to what could be seen through the Doorway.
The Dragons and Giant Lizards now had Narnia to themselves. They went to and fro tearing up the trees by the roots and crunching them up as if they were sticks of rhubarb. Minute by minute the forests disappeared. The whole country became bare and you could see all sorts of things about its shape—all the little humps and hollows—which you had never noticed before. The grass died. Soon Tirian found that he was looking at a world of bare rock and earth. You could hardly believe that anything had ever lived there. The monsters themselves grew old and lay down and died. Their flesh shriveled up and the bones appeared: soon they were only huge skeletons that lay here and there on the dead rock, looking as if they had died thousands of years ago. For a long time everything was still.
At last something white—a long, level line of whiteness that gleamed in the light of the standing stars—came moving toward them from the Eastern end of the world. A widespread noise broke the silence: first a murmur then a rumble, then a roar. And now they could see what it was that was coming, and how fast it came. It was a foaming wall of water. The sea was rising. In that tree-less world you could see it very well. You could see all the rivers getting wider and the lakes getting larger, and separate lakes joining into one, and valleys turning into new lakes, and hills turning into islands, and then those islands vanishing. And the high moors to their left and the higher mountains to their right crumbled and slipped down with a roar and a splash into the mounting water; and the water came swirling up to the very threshold of the Doorway (but never passed it) so that the foam splashed about Aslan's forefeet. All now was level water from where they stood to where the waters met the sky.
And out there it began to grow light. A streak of dreary and disastrous dawn spread along the horizon, and widened and grew brighter, till in the end they hardly noticed the light of the stars who stood behind them. At last the sun came up. When it did, the Lord Digory and the Lady Polly looked at one another and gave a little nod: those two, in a different world, had once seen a dying sun, and so they knew at once that this sun also was dying. It was three times—twenty times—as big as it ought to be, and very dark red. As its rays fell upon the great Time-giant, he turned red too: and in the reflection of that sun the whole waste of shoreless waters looked like blood.
Then the Moon came up, quite in her wrong position, very close to the sun, and she also looked red. And at the sight of her the sun began shooting out great flames, like whiskers or snakes of crimson fire, toward her. It is as if he were an octopus trying to draw her to himself in his tentacles. And perhaps he did draw her. At any rate she came to him, slowly at first, but then more and more quickly, till at last his long flames licked round her and the two ran together and became one huge ball like a burning coal. Great lumps of fire came dropping out of it into the sea and clouds of steam rose up.
Then Aslan said, "Now make an end."
The giant threw his horn into the sea. Then he stretched out one arm—very black it looked, and thousands of miles long—across the sky till his hand reached the Sun. He took the Sun and squeezed it in his hand as you would squeeze an orange. And instantly there was total darkness.
Everyone except Aslan jumped back from the ice-cold air which now blew through the Doorway. Its edges were already covered with icicles.
"Peter, High King of Narnia," said Aslan. "Shut the Door."
Peter, shivering with cold, leaned out into the darkness and pulled the Door to. It scraped over ice as he pulled it. Then, rather clumsily (for even in that moment his hands had gone numb and blue) he took out a golden key and locked it.
They had seen strange things enough through that Doorway. But it was stranger than any of them to look round and find themselves in warm daylight, the blue sky above them, flowers at their feet, and laughter in Aslan's eyes.
He turned swiftly round, crouched lower, lashed himself with his tail and shot away like a golden arrow.
"Come further in! Come further up!" he shouted over his shoulder. But who could keep up with him at that pace? They set out walking Westward to follow him.
"So," said Peter, "night falls on Narnia. What, Lucy! You're not crying? With Aslan ahead, and all of us here?"
"Don't try to stop me, Peter," said Lucy, "I am sure Aslan would not. I am sure it is not wrong to mourn for Narnia. Think of all that lies dead and frozen behind that door."
"Yes and I did hope," said Jill, "that it might go on forever. I knew our world couldn't. I did think Narnia might."
"I saw it begin," said the Lord Digory. "I did not think I would live to see it die."
"Sirs," said Tirian. "The ladies do well to weep. See, I do so myself. I have seen my mother's death. What world but Narnia have I ever known? It were no virtue, but great discourtesy, if we did not mourn."
They walked away from the Door and away from the Dwarfs who still sat crowded together in their imaginary stable. And as they went they talked to one another about old wars and old peace and ancient Kings and all the glories of Narnia.
The Dogs were still with them. They joined in the conversation but not very much because they were too busy racing on ahead and racing back and rushing off to sniff at smells in the grass till they made themselves sneeze. Suddenly they picked up a scent which seemed to excite them very much. They all started arguing about it — "Yes it is — No it isn't — That's just what I said — anyone can smell what that is — Take your great nose out of the way and let someone else smell." "What is it, cousins?" said Peter.
"A Calormene, Sire," said several Dogs at once.
"Lead on to him, then," said Peter. "Whether he meets us in peace or war, he shall be welcome."
The Dogs darted on ahead and came back a moment later, running as if their lives depended on it, and barking loudly to say that it really was a Calormene. (Talking Dogs, just like the common ones, behave as if they thought whatever they are doing at the moment immensely important.) The others followed where the Dogs led them and found a young Calormene sitting under a chestnut tree beside a clear stream of water. It was Emeth. He rose at once and bowed gravely.
"Sir," he said to Peter, "I know not whether you are my friend or my foe, but I should count it my honor to have you for either. Has not one of the poets said that a noble friend is the best gift and a noble enemy the next best?"
"Sir," said Peter, "I do not know that there need be any war between you and us."
"Do tell us who you are and what's happened to you," said Jill.
"If there's going to be a story, let's all have a drink and sit down," barked the Dogs. "We're quite blown."
"Well of course you will be if you keep tearing about the way you have done," said Eustace.
So the humans sat down on the grass. And when the Dogs had all had a very noisy drink out of the stream they all sat down, bolt upright, panting, with their tongues hanging out of their heads a little on one side to hear the story. But Jewel remained standing, polishing his horn against his side.
مشارکت کنندگان در این صفحه
تا کنون فردی در بازسازی این صفحه مشارکت نداشته است.
🖊 شما نیز می‌توانید برای مشارکت در ترجمه‌ی این صفحه یا اصلاح متن انگلیسی، به این لینک مراجعه بفرمایید.