سرفصل های مهم
فصل 10 - 13
توضیح مختصر
زمان مطالعه

65 دقیقه

سطح

متوسط
دانلود اپلیکیشن «زیبوک»
این فصل را می‌توانید به بهترین شکل و با امکانات عالی در اپلیکیشن «زیبوک» بخوانید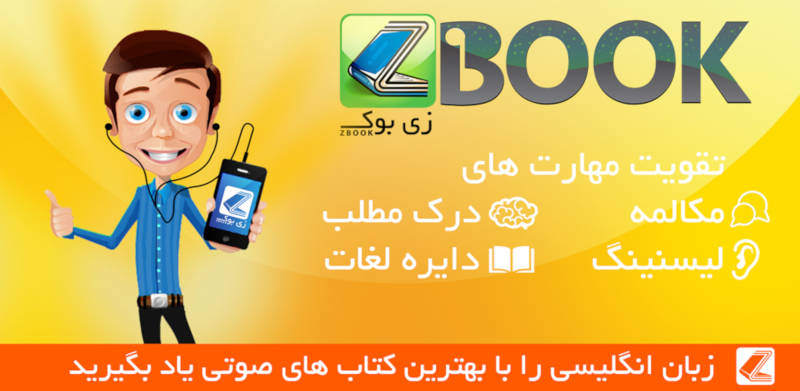 متن انگلیسی فصل
Ten
THE SPELL BEGINS TO BREAK
NOW WE MUST GO BACK TO MR. AND Mrs. Beaver and the three other children. As soon as Mr. Beaver said, "There's no time to lose," everyone began bundling themselves into coats, except Mrs. Beaver, who started picking up sacks and laying them on the table and said: "Now, Mr. Beaver, just reach down that ham. And here's a packet of tea, and there's sugar, and some matches. And if someone will get two or three loaves out of the crock over there in the corner." "What are you doing, Mrs. Beaver?" exclaimed Susan.
"Packing a load for each of us, dearie," said Mrs. Beaver very coolly. "You didn't think we'd set out on a journey with nothing to eat, did you?"
"But we haven't time!" said Susan, buttoning the collar of her coat. "She may be here any minute."
"That's what I say," chimed in Mr. Beaver.
"Get along with you all," said his wife. "Think it over, Mr. Beaver. She can't be here for quarter of an hour at least."
"But don't we want as big a start as we can possibly get," said Peter, "if we're to reach the Stone Table before her?"
"You've got to remember that, Mrs. Beaver," said Susan. "As soon as she has looked in here and finds we're gone she'll be off at top speed."
"That she will," said Mrs. Beaver. "But we can't get there before her whatever we do, for she'll be on a sledge and we'll be walking."
"Then—have we no hope?" said Susan.
"Now don't you get fussing, there's a dear," said Mrs. Beaver, "but just get half a dozen clean handkerchiefs out of the drawer. 'Course we've got a hope. We can't get there before her but we can keep under cover and go by ways she won't expect and perhaps we'll get through." "That's true enough, Mrs. Beaver," said her husband. "But it's time we were out of this."
"And don't you start fussing either, Mr. Beaver," said his wife. "There. That's better. There's five loads and the smallest for the smallest of us: that's you, my dear," she added, looking at Lucy.
"Oh, do please come on," said Lucy.
"Well, I'm nearly ready now," answered Mrs. Beaver at last, allowing her husband to help her into her snow-boots. "I suppose the sewing machine's too heavy to bring?"
"Yes. It is," said Mr. Beaver. "A great deal too heavy. And you don't think you'll be able to use it while we're on the run, I suppose?"
"I can't abide the thought of that Witch fiddling with it," said Mrs. Beaver, "and breaking it or stealing it, as likely as not."
"Oh, please, please, please, do hurry!" said the three children. And so at last they all got outside and Mr. Beaver locked the door ("It'll delay her a bit," he said) and they set off, all carrying their loads over their shoulders.
The snow had stopped and the moon had come out when they began their journey. They went in single file—first Mr. Beaver, then Lucy, then Peter, then Susan, and Mrs. Beaver last of all. Mr. Beaver led them across the dam and on to the right bank of the river and then along a very rough sort of path among the trees right down by the river-bank. The sides of the valley, shining in the moonlight, towered up far above, them on either hand. "Best keep down here as much as possible," he said. "She'll have to keep to the top, for you couldn't bring a sledge down here." It would have been a pretty enough scene to look at it through a window from a comfortable armchair; and even as things were, Lucy enjoyed it at first. But as they went on walking and walking—and walking—and as the sack she was carrying felt heavier and heavier, she began to wonder how she was going to keep up at all. And she stopped looking at the dazzling brightness of the frozen river with all its waterfalls of ice and at the white masses of the tree-tops and the great glaring moon and the countless stars and could only watch the little short legs of Mr. Beaver going pad-pad-pad-pad through the snow in front of her as if they were never going to stop. Then the moon disappeared and the snow began to fall once more. And at last Lucy was so tired that she was almost asleep and walking at the same time when suddenly she found that Mr. Beaver had turned away from the river-bank to the right and was leading them steeply uphill into the very thickest bushes. And then as she came fully awake she found that Mr. Beaver was just vanishing into a little hole in the bank which had been almost hidden under the bushes until you were quite on top of it. In fact, by the time she realized what was happening, only his short flat tail was showing.
Lucy immediately stooped down and crawled in after him. Then she heard noises of scrambling and puffing and panting behind her and in a moment all five of them were inside.
"Wherever is this?" said Peter's voice, sounding tired and pale in the darkness. (I hope you know what I mean by a voice sounding pale.)
"It's an old hiding-place for beavers in bad times," said Mr. Beaver, "and a great secret. It's not much of a place but we must get a few hours' sleep."
"If you hadn't all been in such a plaguey fuss when we were starting, I'd have brought some pillows," said Mrs. Beaver.
It wasn't nearly such a nice cave as Mr. Tumnus's, Lucy thought—just a hole in the ground but dry and earthy. It was very small so that when they all lay down they were all a bundle of clothes together, and what with that and being warmed up by their long walk they were really rather snug. If only the floor of the cave had been a little smoother! Then Mrs. Beaver handed round in the dark a little flask out of which everyone drank something—it made one cough and splutter a little and stung the throat, but it also made you feel deliciously warm after you'd swallowed it—and everyone went straight to sleep.
It seemed to Lucy only the next minute (though really it was hours and hours later) when she woke up feeling a little cold and dreadfully stiff and thinking how she would like a hot bath. Then she felt a set of long whiskers tickling her cheek and saw the cold daylight coming in through the mouth of the cave. But immediately after that she was very wide awake indeed, and so was everyone else. In fact they were all sitting up with their mouths and eyes wide open listening to a sound which was the very sound they'd all been thinking of (and sometimes imagining they heard) during their walk last night. It was a sound of jingling bells.
Mr. Beaver was out of the cave like a flash the moment he heard it. Perhaps you think, as Lucy thought for a moment, that this was a very silly thing to do? But it was really a very sensible one. He knew he could scramble to the top of the bank among bushes and brambles without being seen; and he wanted above all things to see which way the Witch's sledge went. The others all sat in the cave waiting and wondering. They waited nearly five minutes. Then they heard something that frightened them very much. They heard voices. "Oh," thought Lucy, "he's been seen. She's caught him!" Great was their surprise when a little later, they heard Mr. Beaver's voice calling to them from just outside the cave.
"It's all right," he was shouting. "Come out, Mrs. Beaver. Come out, Sons and Daughters of Adam. It's all right! It isn't Her!" This was bad grammar of course, but that is how beavers talk when they are excited; I mean, in Narnia—in our world they usually don't talk at all.
So Mrs. Beaver and the children came bundling out of the cave, all blinking in the daylight, and with earth all over them, and looking very frowsty and unbrushed and uncombed and with the sleep in their eyes.
"Come on!" cried Mr. Beaver, who was almost dancing with delight. "Come and see! This is a nasty knock for the Witch! It looks as if her power is already crumbling."
"What do you mean, Mr. Beaver?" panted Peter as they all scrambled up the steep bank of the valley together.
"Didn't I tell you," answered Mr. Beaver, "that she'd made it always winter and never Christmas? Didn't I tell you? Well, just come and see!"
And then they were all at the top and did see.
It was a sledge, and it was reindeer with bells on their harness. But they were far bigger than the Witch's reindeer, and they were not white but brown. And on the sledge sat a person whom everyone knew the moment they set eyes on him. He was a huge man in a bright red robe (bright as hollyberries) with a hood that had fur inside it and a great white beard that fell like a foamy waterfall over his chest. Everyone knew him because, though you see people of his sort only in Narnia, you see pictures of them and hear them talked about even in our world—the world on this side of the wardrobe door. But when you really see them in Narnia it is rather different. Some of the pictures of Father Christmas in our world make him look only funny and jolly. But now that the children actually stood looking at him they didn't find it quite like that. He was so big, and so glad, and so real, that they all became quite still. They felt very glad, but also solemn.
"I've come at last," said he. "She has kept me out for a long time, but I have got in at last. Aslan is on the move. The Witch's magic is weakening."
And Lucy felt running through her that deep shiver of gladness which you only get if you are being solemn and still.
"And now," said Father Christmas, "for your presents. There is a new and better sewing machine for you, Mrs. Beaver. I will drop it in your house as I pass."
"If you please, sir," said Mrs. Beaver, making a curtsey. "It's locked up."
"Locks and bolts make no difference to me," said Father Christmas. "And as for you, Mr. Beaver, when you get home you will find your dam finished and mended and all the leaks stopped and a new sluice-gate fitted."
Mr. Beaver was so pleased that he opened his mouth very wide and then found he couldn't say anything at all.
"Peter, Adam's Son," said Father Christmas.
"Here, sir," said Peter.
"These are your presents," was the answer, "and they are tools not toys. The time to use them is perhaps near at hand. Bear them well." With these words he handed to Peter a shield and a sword. The shield was the color of silver and across it there ramped a red lion, as bright as a ripe strawberry at the moment when you pick it. The hilt of the sword was of gold and it had a sheath and a sword belt and everything it needed, and it was just the right size and weight for Peter to use. Peter was silent and solemn as he received these gifts, for he felt they were a very serious kind of present.
"Susan, Eve's Daughter," said Father Christmas. "These are for you," and he handed her a bow and a quiver full of arrows and a little ivory horn. "You must use the bow only in great need," he said, "for I do not mean you to fight in the battle. It does not easily miss. And when you put this horn to your lips and blow it, then, wherever you are, I think help of some kind will come to you." Last of all he said, "Lucy, Eve's Daughter," and Lucy came forward. He gave her a little bottle of what looked like glass (but people said afterward that it was made of diamond) and a small dagger. "In this bottle," he said, "there is a cordial made of the juice of one of the fire-flowers that grow in the mountains of the sun. If you or any of your friends is hurt, a few drops of this will restore them. And the dagger is to defend yourself at great need. For you also are not to be in the battle." "Why, sir?" said Lucy. "I think—I don't know—but I think I could be brave enough."
"That is not the point," he said. "But battles are ugly when women fight. And now"—here he suddenly looked less grave—"here is something for the moment for you all!" and he brought out (I suppose from the big bag at his back, but nobody quite saw him do it) a large tray containing five cups and saucers, a bowl of lump sugar, a jug of cream, and a great big teapot all sizzling and piping hot. Then he cried out "Merry Christmas! Long live the true King!" and cracked his whip, and he and the reindeer and the sledge and all were out of sight before anyone realized that they had started.
Peter had just drawn his sword out of its sheath and was showing it to Mr. Beaver, when Mrs. Beaver said:
"Now then, now then! Don't stand talking there till the tea's got cold. Just like men. Come and help to carry the tray down and we'll have breakfast. What a mercy I thought of bringing the bread-knife."
So down the steep bank they went and back to the cave, and Mr. Beaver cut some of the bread and ham into sandwiches and Mrs. Beaver poured out the tea and everyone enjoyed themselves. But long before they had finished enjoying themselves Mr. Beaver said, "Time to be moving on now." Eleven
ASLAN IS NEARER
EDMUND MEANWHILE HAD BEEN HAVING a most disappointing time. When the dwarf had gone to get the sledge ready he expected that the Witch would start being nice to him, as she had been at their last meeting. But she said nothing at all. And when at last Edmund plucked up his courage to say, "Please, your Majesty, could I have some Turkish Delight? You—you—said—" she answered, "Silence, fool!" Then she appeared to change her mind and said, as if to herself, "And yet it will not do to have the brat fainting on the way," and once more clapped her hands. Another dwarf appeared.
"Bring the human creature food and drink," she said.
The dwarf went away and presently returned bringing an iron bowl with some water in it and an iron plate with a hunk of dry bread on it. He grinned in a repulsive manner as he set them down on the floor beside Edmund and said:
"Turkish Delight for the little Prince. Ha! Ha! Ha!"
"Take it away," said Edmund sulkily. "I don't want dry bread." But the Witch suddenly turned on him with such a terrible expression on her face that he apologized and began to nibble at the bread, though it was so stale he could hardly get it down.
"You may be glad enough of it before you taste bread again," said the Witch.
While he was still chewing away the first dwarf came back and announced that the sledge was ready. The White Witch rose and went out, ordering Edmund to go with her. The snow was again falling as they came into the courtyard, but she took no notice of that and made Edmund sit beside her on the sledge. But before they drove off she called Maugrim and he came bounding like an enormous dog to the side of the sledge.
"Take with you the swiftest of your wolves and go at once to the house of the Beavers," said the Witch, "and kill whatever you find there. If they are already gone, then make all speed to the Stone Table, but do not be seen. Wait for me there in hiding. I meanwhile must go many miles to the West before I find a place where I can drive across the river. You may overtake these humans before they reach the Stone Table. You will know what to do if you find them!" "I hear and obey, O Queen," growled the Wolf, and immediately he shot away into the snow and darkness, as quickly as a horse can gallop. In a few minutes he had called another wolf and was with him down on the dam and sniffing at the Beavers' house. But of course they found it empty. It would have been a dreadful thing for the Beavers and the children if the night had remained fine, for the wolves would then have been able to follow their trail—and ten to one would have overtaken them before they had got to the cave. But now that the snow had begun again the scent was cold and even the footprints were covered up.
Meanwhile the dwarf whipped up the reindeer, and the Witch and Edmund drove out under the archway and on and away into the darkness and the cold. This was a terrible journey for Edmund, who had no coat. Before they had been going quarter of an hour all the front of him was covered with snow—he soon stopped trying to shake it off because, as quickly as he did that, a new lot gathered, and he was so tired. Soon he was wet to the skin. And oh, how miserable he was! It didn't look now as if the Witch intended to make him a King. All the things he had said to make himself believe that she was good and kind and that her side was really the right side sounded to him silly now. He would have given anything to meet the others at this moment—even Peter! The only way to comfort himself now was to try to believe that the whole thing was a dream and that he might wake up at any moment. And as they went on, hour after hour, it did come to seem like a dream.
This lasted longer than I could describe even if I wrote pages and pages about it. But I will skip on to the time when the snow had stopped and the morning had come and they were racing along in the daylight. And still they went on and on, with no sound but the everlasting swish of the snow and the creaking of the reindeer's harness. And then at last the Witch said, "What have we here? Stop!" and they did.
How Edmund hoped she was going to say something about breakfast! But she had stopped for quite a different reason. A little way off at the foot of a tree sat a merry party, a squirrel and his wife with their children and two satyrs and a dwarf and an old dog-fox, all on stools round a table. Edmund couldn't quite see what they were eating, but it smelled lovely and there seemed to be decorations of holly and he wasn't at all sure that he didn't see something like a plum pudding. At the moment when the sledge stopped, the Fox, who was obviously the oldest person present, had just risen to its feet, holding a glass in its right paw as if it was going to say something. But when the whole party saw the sledge stopping and who was in it, all the gaiety went out of their faces. The father squirrel stopped eating with his fork halfway to his mouth and one of the satyrs stopped with its fork actually in its mouth, and the baby squirrels squeaked with terror.
"What is the meaning of this?", asked the Witch Queen. Nobody answered.
"Speak, vermin!" she said again. "Or do you want my dwarf to find you a tongue with his whip? What is the meaning of all this gluttony, this waste, this self-indulgence? Where did you get all these things?"
"Please, your Majesty," said the Fox, "we were given them. And if I might make so bold as to drink your Majesty's very good health—"
"Who gave them to you?" said the Witch.
"F-F-F-Father Christmas," stammered the Fox.
"What?" roared the Witch, springing from the sledge and taking a few strides nearer to the terrified animals. "He has not been here! He cannot have been here! How dare you—but no. Say you have been lying and you shall even now be forgiven." At that moment one of the young squirrels lost its head completely.
"He has—he has—he has!" it squeaked, beating its little spoon on the table. Edmund saw the Witch bite her lips so that a drop of blood appeared on her white cheek. Then she raised her wand. "Oh, don't, don't, please don't," shouted Edmund, but even while he was shouting she had waved her wand and instantly where the merry party had been there were only statues of creatures (one with its stone fork fixed forever halfway to its stone mouth) seated round a stone table on which there were stone plates and a stone plum pudding.
"As for you," said the Witch, giving Edmund a stunning blow on the face as she re-mounted the sledge, "let that teach you to ask favor for spies and traitors. Drive on!" And Edmund for the first time in this story felt sorry for someone besides himself. It seemed so pitiful to think of those little stone figures sitting there all the silent days and all the dark nights, year after year, till the moss grew on them and at last even their faces crumbled away.
Now they were steadily racing on again. And soon Edmund noticed that the snow which splashed against them as they rushed through it was much wetter than it had been all last night. At the same time he noticed that he was feeling much less cold. It was also becoming foggy. In fact every minute it grew foggier and warmer. And the sledge was not running nearly as well as it had been running up till now. At first he thought this was because the reindeer were tired, but soon he saw that that couldn't be the real reason. The sledge jerked, and skidded and kept on jolting as if it had struck against stones. And however the dwarf whipped the poor reindeer the sledge went slower and slower. There also seemed to be a curious noise all round them, but the noise of their driving and jolting and the dwarf's shouting at the reindeer prevented Edmund from hearing what it was, until suddenly the sledge stuck so fast that it wouldn't go on at all. When that happened there was a moment's silence. And in that silence Edmund could at last listen to the other noise properly. A strange, sweet, rustling, chattering noise—and yet not so strange, for he'd heard it before—if only he could remember where! Then all at once he did remember. It was the noise of running water. All round them though out of sight, there were streams, chattering, murmuring, bubbling, splashing and even (in the distance) roaring. And his heart gave a great leap (though he hardly knew why) when he realized that the frost was over. And much nearer there was a drip-drip-drip from the branches of all the trees. And then, as he looked at one tree he saw a great load of snow slide off it and for the first time since he had entered Narnia he saw the dark green of a fir tree. But he hadn't time to listen or watch any longer, for the Witch said: "Don't sit staring, fool! Get out and help."
And of course Edmund had to obey. He stepped out into the snow—but it was really only slush by now—and began helping the dwarf to get the sledge out of the muddy hole it had got into. They got it out in the end, and by being very cruel to the reindeer the dwarf managed to get it on the move again, and they drove a little further. And now the snow was really melting in earnest and patches of green grass were beginning to appear in every direction. Unless you have looked at a world of snow as long as Edmund had been looking at it, you will hardly be able to imagine what a relief those green patches were after the endless white. Then the sledge stopped again.
"It's no good, your Majesty," said the dwarf. "We can't sledge in this thaw."
"Then we must walk," said the Witch.
"We shall never overtake them walking," growled the dwarf. "Not with the start they've got."
"Are you my councillor or my slave?" said the Witch. "Do as you're told. Tie the hands of the human creature behind it and keep hold of the end of the rope. And take your whip. And cut the harness of the reindeer; they'll find their own way home." The dwarf obeyed, and in a few minutes Edmund found himself being forced to walk as fast as he could with his hands tied behind him. He kept on slipping in the slush and mud and wet grass, and every time he slipped the dwarf gave him a curse and sometimes a flick with the whip. The Witch walked behind the dwarf and kept on saying, "Faster! Faster!" Every moment the patches of green grew bigger and the patches of snow grew smaller. Every moment more and more of the trees shook off their robes of snow. Soon, wherever you looked, instead of white shapes you saw the dark green of firs or the black prickly branches of bare oaks and beeches and elms. Then the mist turned from white to gold and presently cleared away altogether. Shafts of delicious sunlight struck down onto the forest floor and overhead you could see a blue sky between the tree tops.
Soon there were more wonderful things happening. Coming suddenly round a corner into a glade of silver birch trees Edmund saw the ground covered in all directions with little yellow flowers—celandines. The noise of water grew louder. Presently they actually crossed a stream. Beyond it they found snowdrops growing.
"Mind your own business!" said the dwarf when he saw that Edmund had turned his head to look at them; and he gave the rope a vicious jerk.
But of course this didn't prevent Edmund from seeing. Only five minutes later he noticed a dozen crocuses growing round the foot of an old tree—gold and purple and white. Then came a sound even more delicious than the sound of the water. Close beside the path they were following a bird suddenly chirped from the branch of a tree. It was answered by the chuckle of another bird a little further off. And then, as if that had been a signal, there was chattering and chirruping in every direction, and then a moment of full song, and within five minutes the whole wood was ringing with birds' music, and wherever Edmund's eyes turned he saw birds alighting on branches, or sailing overhead or chasing one another or having their little quarrels or tidying up their feathers with their beaks.
"Faster! Faster!" said the Witch.
There was no trace of the fog now. The sky became bluer and bluer, and now there were white clouds hurrying across it from time to time. In the wide glades there were primroses. A light breeze sprang up which scattered drops of moisture from the swaying branches and carried cool, delicious scents against the faces of the travelers. The trees began to come fully alive. The larches and birches were covered with green, the laburnums with gold. Soon the beech trees had put forth their delicate, transparent leaves. As the travelers walked under them the light also became green. A bee buzzed across their path.
"This is no thaw," said the dwarf, suddenly stopping. "This is Spring. What are we to do? Your winter has been destroyed, I tell you! This is Aslan's doing."
"If either of you mentions that name again," said the Witch, "he shall instantly be killed."
Twelve
PETER'S FIRST BATTLE
WHILE THE DWARF AND THE WHITE Witch were saying this, miles away the Beavers and the children were walking on hour after hour into what seemed a delicious dream. Long ago they had left the coats behind them. And by now they had even stopped saying to one another, "Look! there's a kingfisher," or "I say, bluebells!" or "What was that lovely smell?" or "Just listen to that thrush!" They walked on in silence drinking it all in, passing through patches of warm sunlight into cool, green thickets and out again into wide mossy glades where tall elms raised the leafy roof far overhead, and then into dense masses of flowering currant and among hawthorn bushes where the sweet smell was almost overpowering.
They had been just as surprised as Edmund when they saw the winter vanishing and the whole wood passing in a few hours or so from January to May. They hadn't even known for certain (as the Witch did) that this was what would happen when Aslan came to Narnia. But they all knew that it was her spells which had produced the endless winter; and therefore they all knew when this magic spring began that something had gone wrong, and badly wrong, with the Witch's schemes. And after the thaw had been going on for some time they all realized that the Witch would no longer be able to use her sledge. After that they didn't hurry so much and they allowed themselves more rests and longer ones. They were pretty tired by now of course; but not what I'd call bitterly tired—only slow and feeling very dreamy and quiet inside as one does when one is coming to the end of a long day in the open. Susan had a slight blister on one heel.
They had left the course of the big river some time ago; for one had to turn a little to the right (that meant a little to the south) to reach the place of the Stone Table. Even if this had not been their way they couldn't have kept to the river valley once the thaw began, for with all that melting snow the river was soon in flood—a wonderful, roaring, thundering yellow flood—and their path would have been under water.
And now the sun got low and the light got redder and the shadows got longer and the flowers began to think about closing.
"Not long now," said Mr. Beaver, and began leading them uphill across some very deep, springy moss (it felt nice under their tired feet) in a place where only tall trees grew, very wide apart. The climb, coming at the end of the long day, made them all pant and blow. And just as Lucy was wondering whether she could really get to the top without another long rest, suddenly they were at the top. And this is what they saw.
They were on a green open space from which you could look down on the forest spreading as far as one could see in every direction—except right ahead. There, far to the East, was something twinkling and moving. "By gum!" whispered Peter to Susan, "the sea!" In the very middle of this open hilltop was the Stone Table. It was a great grim slab of gray stone supported on four upright stones. It looked very old; and it was cut all over with strange lines and figures that might be the letters of an unknown language. They gave you a curious feeling when you looked at them. The next thing they saw was a pavilion pitched on one side of the open place. A wonderful pavilion it was—and especially now when the light of the setting sun fell upon it—with sides of what looked like yellow silk and cords of crimson and tent-pegs of ivory; and high above it on a pole a banner which bore a red rampant lion fluttering in the breeze which was blowing in their faces from the far-off sea. While they were looking at this they heard a sound of music on their right; and turning in that direction they saw what they had come to see.
Aslan stood in the center of a crowd of creatures who had grouped themselves round him in the shape of a half-moon. There were Tree-Women there and Well-Women (Dryads and Naiads as they used to be called in our world) who had stringed instruments; it was they who had made the music. There were four great centaurs. The horse part of them was like huge English farm horses, and the man part was like stern but beautiful giants. There was also a unicorn, and a bull with the head of a man, and a pelican, and an eagle, and a great Dog. And next to Aslan stood two leopards of whom one carried his crown and the other his standard.
But as for Aslan himself, the Beavers and the children didn't know what to do or say when they saw him. People who have not been in Narnia sometimes think that a thing cannot be good and terrible at the same time. If the children had ever thought so, they were cured of it now. For when they tried to look at Aslan's face they just caught a glimpse of the golden mane and the great, royal, solemn, overwhelming eyes; and then they found they couldn't look at him and went all trembly.
"Go on," whispered Mr. Beaver.
"No," whispered Peter, "you first."
"No, Sons of Adam before animals," whispered Mr. Beaver back again.
"Susan," whispered Peter, "what about you? Ladies first."
"No, you're the eldest," whispered Susan. And of course the longer they went on doing this the more awkward they felt. Then at last Peter realized that it was up to him. He drew his sword and raised it to the salute and hastily saying to the others "Come on. Pull yourselves together," he advanced to the Lion and said: "We have come—Aslan."
"Welcome, Peter, Son of Adam," said Aslan. "Welcome, Susan and Lucy, Daughters of Eve. Welcome He-Beaver and She-Beaver."
His voice was deep and rich and somehow took the fidgets out of them. They now felt glad and quiet and it didn't seem awkward to them to stand and say nothing.
"But where is the fourth?" asked Aslan.
"He has tried to betray them and joined the White Witch, O Aslan," said Mr. Beaver. And then something made Peter say,
"That was partly my fault, Aslan. I was angry with him and I think that helped him to go wrong."
And Aslan said nothing either to excuse Peter or to blame him but merely stood looking at him with his great unchanging eyes. And it seemed to all of them that there was nothing to be said.
"Please—Aslan," said Lucy, "can anything be done to save Edmund?"
"All shall be done," said Aslan. "But it may be harder than you think." And then he was silent again for some time. Up to that moment Lucy had been thinking how royal and strong and peaceful his face looked; now it suddenly came into her head that he looked sad as well. But next minute that expression was quite gone. The Lion shook his mane and clapped his paws together ("Terrible paws," thought Lucy, "if he didn't know how to velvet them!") and said, "Meanwhile, let the feast be prepared. Ladies, take these Daughters of Eve to the pavilion and minister to them."
When the girls had gone Aslan laid his paw—and though it was velveted it was very heavy—on Peter's shoulder and said, "Come, Son of Adam, and I will show you a far-off sight of the castle where you are to be King."
And Peter with his sword still drawn in his hand went with the Lion to the eastern edge of the hilltop. There a beautiful sight met their eyes. The sun was setting behind their backs. That meant that the whole country below them lay in the evening light—forest and hills and valleys and, winding away like a silver snake, the lower part of the great river. And beyond all this, miles away, was the sea, and beyond the sea the sky, full of clouds which were just turning rose color with the reflection of the sunset. But just where the land of Narnia met the sea—in fact, at the mouth of the great river—there was something on a little hill, shining. It was shining because it was a castle and of course the sunlight was reflected from all the windows which looked toward Peter and the sunset; but to Peter it looked like a great star resting on the seashore.
"That, O Man," said Aslan, "is Cair Paravel of the four thrones, in one of which you must sit as King. I show it to you because you are the firstborn and you will be High King over all the rest."
And once more Peter said nothing, for at that moment a strange noise woke the silence suddenly. It was like a bugle, but richer.
"It is your sister's horn," said Aslan to Peter in a low voice; so low as to be almost a purr, if it is not disrespectful to think of a Lion purring.
For a moment Peter did not understand. Then, when he saw all the other creatures start forward and heard Aslan say with a wave of his paw, "Back! Let the Prince win his spurs," he did understand, and set off running as hard as he could to the pavilion. And there he saw a dreadful sight.
The Naiads and Dryads were scattering in every direction. Lucy was running toward him as fast as her short legs would carry her and her face was as white as paper. Then he saw Susan make a dash for a tree, and swing herself up, followed by a huge gray beast. At first Peter thought it was a bear. Then he saw that it looked like an Alsatian, though it was far too big to be a dog. Then he realized that it was a wolf—a wolf standing on its hind legs, with its front paws against the tree-trunk, snapping and snarling. All the hair on its back stood up on end. Susan had not been able to get higher than the second big branch. One of her legs hung down so that her foot was only an inch or two above the snapping teeth. Peter wondered why she did not get higher or at least take a better grip; then he realized that she was just going to faint and that if she fainted she would fall off.
Peter did not feel very brave; indeed, he felt he was going to be sick. But that made no difference to what he had to do. He rushed straight up to the monster and aimed a slash of his sword at its side. That stroke never reached the Wolf. Quick as lightning it turned round, its eyes flaming, and its mouth wide open in a howl of anger. If it had not been so angry that it simply had to howl it would have got him by the throat at once. As it was—though all this happened too quickly for Peter to think at all—he had just time to duck down and plunge his sword, as hard as he could, between the brute's forelegs into its heart. Then came a horrible, confused moment like something in a nightmare. He was tugging and pulling and the Wolf seemed neither alive nor dead, and its bared teeth knocked against his forehead, and everything was blood and heat and hair. A moment later he found that the monster lay dead and he had drawn his sword out of it and was straightening his back and rubbing the sweat off his face and out of his eyes. He felt tired all over.
Then, after a bit, Susan came down the tree. She and Peter felt pretty shaky when they met and I won't say there wasn't kissing and crying on both sides. But in Narnia no one thinks any the worse of you for that.
"Quick! Quick!" shouted the voice of Aslan. "Centaurs! Eagles! I see another wolf in the thickets. There—behind you. He has just darted away. After him, all of you. He will be going to his mistress. Now is your chance to find the Witch and rescue the fourth Son of Adam." And instantly with a thunder of hoofs and beating of wings a dozen or so of the swiftest creatures disappeared into the gathering darkness.
Peter, still out of breath, turned and saw Aslan close at hand.
"You have forgotten to clean your sword," said Aslan.
It was true. Peter blushed when he looked at the bright blade and saw it all smeared with the Wolf's hair and blood. He stooped down and wiped it quite clean on the grass, and then wiped it quite dry on his coat.
"Hand it to me and kneel, Son of Adam," said Aslan. And when Peter had done so he struck him with the flat of the blade and said, "Rise up, Sir Peter Wolf's-Bane. And, whatever happens, never forget to wipe your sword." Thirteen
DEEP MAGIC FROM THE DAWN OF TIME
NOW WE MUST GET BACK TO EDMUND. When he had been made to walk far further than he had ever known that anybody could walk, the Witch at last halted in a dark valley all overshadowed with fir trees and yew trees. Edmund simply sank down and lay on his face doing nothing at all and not even caring what was going to happen next provided they would let him lie still. He was too tired even to notice how hungry and thirsty he was. The Witch and the dwarf were talking close beside him in low tones.
"No," said the dwarf, "it is no use now, O Queen. They must have reached the Stone Table by now."
"Perhaps the Wolf will smell us out and bring us news," said the Witch.
"It cannot be good news if he does," said the dwarf.
"Four thrones in Cair Paravel," said the Witch. "How if only three were filled? That would not fulfill the prophecy."
"What difference would that make now that He is here?" said the dwarf. He did not dare, even now, to mention the name of Aslan to his mistress.
"He may not stay long. And then—we would fall upon the three at Cair."
"Yet it might be better," said the dwarf, "to keep this one" (here he kicked Edmund) "for bargaining with."
"Yes! and have him rescued," said the Witch scornfully.
"Then," said the dwarf, "we had better do what we have to do at once."
"I would like to have done it on the Stone Table itself," said the Witch. "That is the proper place. That is where it has always been done before."
"It will be a long time now before the Stone Table can again be put to its proper use," said the dwarf.
"True," said the Witch; and then, "Well, I will begin."
At that moment with a rush and a snarl a Wolf rushed up to them.
"I have seen them. They are all at the Stone Table, with Him. They have killed my captain, Maugrim. I was hidden in the thickets and saw it all. One of the Sons of Adam killed him. Fly! Fly!"
"No," said the Witch. "There need be no flying. Go quickly. Summon all our people to meet me here as speedily as they can. Call out the giants and the werewolves and the spirits of those trees who are on our side. Call the Ghouls, and the Boggles, the Ogres, and the Minotaurs. Call the Cruels, the Hags, the Specters, and the people of the Toadstools. We will fight. What? Have I not still my wand? Will not their ranks turn into stone even as they come on? Be off quickly, I have a little thing to finish here while you are away." The great brute bowed its head, turned, and galloped away.
"Now!" said she, "we have no table—let me see. We had better put it against the trunk of a tree."
Edmund found himself being roughly forced to his feet. Then the dwarf set him with his back against a tree and bound him fast. He saw the Witch take off her outer mantle. Her arms were bare underneath it and terribly white. Because they were so very white he could see them, but he could not see much else, it was so dark in this valley under the dark trees.
"Prepare the victim," said the Witch. And the dwarf undid Edmund's collar and folded back his shirt at the neck. Then he took Edmund's hair and pulled his head back so that he had to raise his chin. After that Edmund heard a strange noise—whizz—whizz—whizz. For a moment he couldn't think what it was. Then he realized. It was the sound of a knife being sharpened.
At that very moment he heard loud shouts from every direction—a drumming of hoofs and a beating of wings—a scream from the Witch—confusion all round him. And then he found he was being untied. Strong arms were round him and he heard big, kind voices saying things like— "Let him lie down—give him some wine—drink this—steady now—you'll be all right in a minute."
Then he heard the voices of people who were not talking to him but to one another. And they were saying things like "Who's got the Witch?" "I thought you had her." "I didn't see her after I knocked the knife out of her hand—I was after the dwarf—do you mean to say she's escaped?" "—A chap can't mind everything at once—what's that? Oh, sorry, it's only an old stump!" But just at this point Edmund went off in a dead faint.
Presently the centaurs and unicorns and deer and birds (they were of course the rescue party which Aslan had sent in the last chapter) all set off to go back to the Stone Table, carrying Edmund with them. But if they could have seen what happened in that valley after they had gone, I think they might have been surprised.
It was perfectly still and presently the moon grew bright; if you had been there you would have seen the moonlight shining on an old tree-stump and on a fair-sized boulder. But if you had gone on looking you would gradually have begun to think there was something odd about both the stump and the boulder. And next you would have thought that the stump did look really remarkably like a little fat man crouching on the ground. And if you had watched long enough you would have seen the stump walk across to the boulder and the boulder sit up and begin talking to the stump; for in reality the stump and the boulder were simply the Witch and the dwarf. For it was part of her magic that she could make things look like what they aren't, and she had the presence of mind to do so at the very moment when the knife was knocked out of her hand. She had kept hold of her wand, so it had been kept safe, too.
When the other children woke up next morning (they had been sleeping on piles of cushions in the pavilion) the first thing they heard—from Mrs. Beaver—was that their brother had been rescued and brought into camp late last night; and was at that moment with Aslan. As soon as they had breakfasted they all went out, and there they saw Aslan and Edmund walking together in the dewy grass, apart from the rest of the court. There is no need to tell you (and no one ever heard) what Aslan was saying, but it was a conversation which Edmund never forgot. As the others drew nearer Aslan turned to meet them, bringing Edmund with him.
"Here is your brother," he said, "and—there is no need to talk to him about what is past."
Edmund shook hands with each of the others and said to each of them in turn, "I'm sorry," and everyone said, "That's all right." And then everyone wanted very hard to say something which would make it quite clear that they were all friends with him again—something ordinary and natural—and of course no one could think of anything in the world to say. But before they had time to feel really awkward one of the leopards approached Aslan and said, "Sire, there is a messenger from the enemy who craves audience."
"Let him approach," said Aslan.
The leopard went away and soon returned leading the Witch's dwarf.
"What is your message, Son of Earth?" asked Aslan.
"The Queen of Narnia and Empress of the Lone Islands desires a safe conduct to come and speak with you," said the dwarf, "on a matter which is as much to your advantage as to hers."
"Queen of Narnia, indeed!" said Mr. Beaver. "Of all the cheek—"
"Peace, Beaver," said Aslan. "All names will soon be restored to their proper owners. In the meantime we will not dispute about them. Tell your mistress, Son of Earth, that I grant her safe conduct on condition that she leaves her wand behind her at that great oak." This was agreed to and two leopards went back with the dwarf to see that the conditions were properly carried out. "But supposing she turns the two leopards into stone?" whispered Lucy to Peter. I think the same idea had occurred to the leopards themselves; at any rate, as they walked off their fur was all standing up on their backs and their tails were bristling—like a cat's when it sees a strange dog.
"It'll be all right," whispered Peter in reply. "He wouldn't send them if it weren't."
A few minutes later the Witch herself walked out on to the top of the hill and came straight across and stood before Aslan. The three children who had not seen her before felt shudders running down their backs at the sight of her face; and there were low growls among all the animals present. Though it was bright sunshine everyone felt suddenly cold. The only two people present who seemed to be quite at their ease were Aslan and the Witch herself. It was the oddest thing to see those two faces—the golden face and the dead-white face—so close together. Not that the Witch looked Aslan exactly in his eyes; Mrs. Beaver particularly noticed this.
"You have a traitor there, Aslan," said the Witch. Of course everyone present knew that she meant Edmund. But Edmund had got past thinking about himself after all he'd been through and after the talk he'd had that morning. He just went on looking at Aslan. It didn't seem to matter what the Witch said.
"Well," said Aslan. "His offense was not against you."
"Have you forgotten the Deep Magic?" asked the Witch.
"Let us say I have forgotten it," answered Aslan gravely. "Tell us of this Deep Magic."
"Tell you?" said the Witch, her voice growing suddenly shriller. "Tell you what is written on that very Table of Stone which stands beside us? Tell you what is written in letters deep as a spear is long on the fire-stones on the Secret Hill? Tell you what is engraved on the scepter of the Emperor-beyond-the-Sea? You at least know the Magic which the Emperor put into Narnia at the very beginning. You know that every traitor belongs to me as my lawful prey and that for every treachery I have a right to a kill." "Oh," said Mr. Beaver. "So that's how you came to imagine yourself a queen—because you were the Emperor's hangman. I see."
"Peace, Beaver," said Aslan, with a very low growl.
"And so," continued the Witch, "that human creature is mine. His life is forfeit to me. His blood is my property."
"Come and take it then," said the Bull with the man's head in a great bellowing voice.
"Fool," said the Witch with a savage smile that was almost a snarl, "do you really think your master can rob me of my rights by mere force? He knows the Deep Magic better than that. He knows that unless I have blood as the Law says all Narnia will be overturned and perish in fire and water." "It is very true," said Aslan, "I do not deny it."
"Oh, Aslan!" whispered Susan in the Lion's ear, "can't we—I mean, you won't, will you? Can't we do something about the Deep Magic? Isn't there something you can work against it?"
"Work against the Emperor's Magic?" said Aslan, turning to her with something like a frown on his face. And nobody ever made that suggestion to him again.
Edmund was on the other side of Aslan, looking all the time at Aslan's face. He felt a choking feeling and wondered if he ought to say something; but a moment later he felt that he was not expected to do anything except to wait, and do what he was told.
"Fall back, all of you," said Aslan, "and I will talk to the Witch alone."
They all obeyed. It was a terrible time this—waiting and wondering while the Lion and the Witch talked earnestly together in low voices. Lucy said, "Oh, Edmund!" and began to cry. Peter stood with his back to the others looking out at the distant sea. The Beavers stood holding each other's paws with their heads bowed. The centaurs stamped uneasily with their hoofs. But everyone became perfectly still in the end, so that you noticed even small sounds like a bumble-bee flying past, or the birds in the forest down below them, or the wind rustling the leaves. And still the talk between Aslan and the White Witch went on.
At last they heard Aslan's voice, "You can all come back," he said. "I have settled the matter. She has renounced the claim on your brother's blood." And all over the hill there was a noise as if everyone had been holding their breath and had now begun breathing again, and then a murmur of talk.
The Witch was just turning away with a look of fierce joy on her face when she stopped and said,
"But how do I know this promise will be kept?"
"Haa-a-arrh!" roared Aslan, half rising from his throne; and his great mouth opened wider and wider and the roar grew louder and louder, and the Witch, after staring for a moment with her lips wide apart, picked up her skirts and fairly ran for her life.
مشارکت کنندگان در این صفحه
تا کنون فردی در بازسازی این صفحه مشارکت نداشته است.
🖊 شما نیز می‌توانید برای مشارکت در ترجمه‌ی این صفحه یا اصلاح متن انگلیسی، به این لینک مراجعه بفرمایید.