سرفصل های مهم
لنگر ها
توضیح مختصر
زمان مطالعه

31 دقیقه

سطح

خیلی سخت
دانلود اپلیکیشن «زیبوک»
این فصل را می‌توانید به بهترین شکل و با امکانات عالی در اپلیکیشن «زیبوک» بخوانید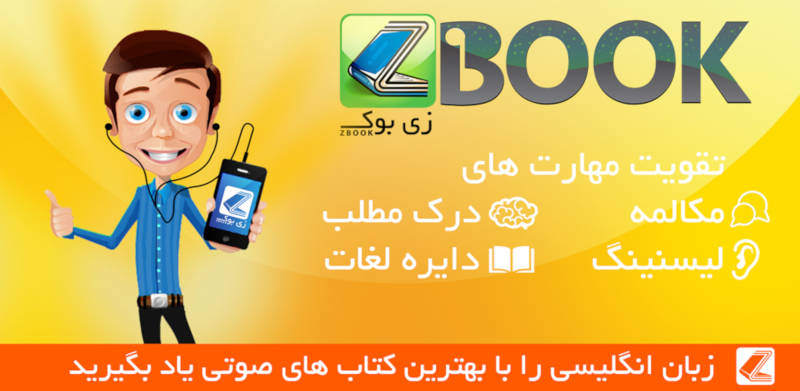 متن انگلیسی فصل
Anchors
Amos and I once rigged a wheel of fortune. It was marked from 0 to 100, but we had it built so that it would stop only at 10 or 65. We recruited students of the University of Oregon as participants in our experiment. One of us would stand in front of a small group, spin the wheel, and ask them to write down the number on which the wheel stopped, which of course was either 10 or 65. We then asked them two questions: Is the percentage of African nations among UN members larger or smaller than the number you just wrote?
What is your best guess of the percentage of African nations in the UN?
The spin of a wheel of fortune—even one that is not rigged—cannot possibly yield useful information about anything, and the participants in our experiment should simply have ignored it. But they did not ignore it. The average estimates of those who saw 10 and 65 were 25% and 45%, respectively.
The phenomenon we were studying is so common and so important in the everyday world that you should know its name: it is an anchoring effect. It occurs when people consider a particular value for an unknown quantity before estimating that quantity. What happens is one of the most reliable and robust results of experimental psychology: the estimates stay close to the number that people considered—hence the image of an anchor. If you are asked whether Gandhi was more than 114 years old when he died you will end up with a much higher estimate of his age at death than you would if the anchoring question referred to death at 35. If you consider how much you should pay for a house, you will be influenced by the asking price. The same house will appear more valuable if its listing price is high than if it is low, even if you are determined to resist the influence of this number; and so on—the list of anchoring effects is endless. Any number that you are asked to consider as a possible solution to an estimation problem will induce an anchoring effect.
We were not the first to observe the effects of anchors, but our experiment was the first demonstration of its absurdity: people's judgments were influenced by an obviously uninformative number. There was no way to describe the anchoring effect of a wheel of fortune as reasonable. Amos and I published the experiment in our Science paper, and it is one of the best known of the findings we reported there.
There was only one trouble: Amos and I did not fully agree on the psychology of the anchoring effect. He supported one interpretation, I liked another, and we never found a way to settle the argument. The problem was finally solved decades later by the efforts of numerous investigators. It is now clear that Amos and I were both right. Two different mechanisms produce anchoring effects—one for each system. There is a form of anchoring that occurs in a deliberate process of adjustment, an operation of System 2. And there is anchoring that occurs by a priming effect, an automatic manifestation of System 1.
Anchoring as Adjustment
Amos liked the idea of an adjust-and-anchor heuristic as a strategy for estimating uncertain quantities: start from an anchoring number, assess whether it is too high or too low, and gradually adjust your estimate by mentally "moving" from the anchor. The adjustment typically ends prematurely, because people stop when they are no longer certain that they should move farther. Decades after our disagreement, and years after Amos's death, convincing evidence of such a process was offered independently by two psychologists who had worked closely with Amos early in their careers: Eldar Shafir and Tom Gilovich together with their own students—Amos's intellectual grandchildren!
To get the idea, take a sheet of paper and draw a 2½-inch line going up, starting at the bottom of the page—without a ruler. Now take another sheet, and start at the top and draw a line going down until it is 2½ inches from the bottom. Compare the lines. There is a good chance that your first estimate of 2½ inches was shorter than the second. The reason is that you do not know exactly what such a line looks like; there is a range of uncertainty. You stop near the bottom of the region of uncertainty when you start from the bottom of the page and near the top of the region when you start from the top. Robyn Le Boeuf and Shafir found many examples of that mechanism in daily experience. Insufficient adjustment neatly explains why you are likely to drive too fast when you come off the highway onto city streets—especially if you are talking with someone as you drive. Insufficient adjustment is also a source of tension between exasperated parents and teenagers who enjoy loud music in their room. Le Boeuf and Shafir note that a "well-intentioned child who turns down exceptionally loud music to meet a parent's demand that it be played at a 'reasonable' volume may fail to adjust sufficiently from a high anchor, and may feel that genuine attempts at compromise are being overlooked." The driver and the child both deliberately adjust down, and both fail to adjust enough.
Now consider these questions:
When did George Washington become president?
What is the boiling temperature of water at the top of Mount Everest?
The first thing that happens when you consider each of these questions is that an anchor comes to your mind, and you know both that it is wrong and the direction of the correct answer. You know immediately that George Washington became president after 1776, and you also know that the boiling temperature of water at the top of Mount Everest is lower than 100°C. You have to adjust in the appropriate direction by finding arguments to move away from the anchor. As in the case of the lines, you are likely to stop when you are no longer sure you should go farther—at the near edge of the region of uncertainty.
Nick Epley and Tom Gilovich found evidence that adjustment is a deliberate attempt to find reasons to move away from the anchor: people who are instructed to shake their head when they hear the anchor, as if they rejected it, move farther from the anchor, and people who nod their head show enhanced anchoring. Epley and Gilovich also confirmed that adjustment is an effortful operation. People adjust less (stay closer to the anchor) when their mental resources are depleted, either because their memory is loaded with dighdth=igits or because they are slightly drunk. Insufficient adjustment is a failure of a weak or lazy System 2.
So we now know that Amos was right for at least some cases of anchoring, which involve a deliberate System 2 adjustment in a specified direction from an anchor.
Anchoring as Priming Effect
When Amos and I debated anchoring, I agreed that adjustment sometimes occurs, but I was uneasy. Adjustment is a deliberate and conscious activity, but in most cases of anchoring there is no corresponding subjective experience. Consider these two questions:
Was Gandhi more or less than 144 years old when he died?
How old was Gandhi when he died?
Did you produce your estimate by adjusting down from 144? Probably not, but the absurdly high number still affected your estimate. My hunch was that anchoring is a case of suggestion. This is the word we use when someone causes us to see, hear, or feel something by merely bringing it to mind. For example, the question "Do you now feel a slight numbness in your left leg?" always prompts quite a few people to report that their left leg does indeed feel a little strange.
Amos was more conservative than I was about hunches, and he correctly pointed out that appealing to suggestion did not help us understand anchoring, because we did not know how to explain suggestion. I had to agree that he was right, but I never became enthusiastic about the idea of insufficient adjustment as the sole cause of anchoring effects. We conducted many inconclusive experiments in an effort to understand anchoring, but we failed and eventually gave up the idea of writing more about it.
The puzzle that defeated us is now solved, because the concept of suggestion is no longer obscure: suggestion is a priming effect, which selectively evokes compatible evidence. You did not believe for a moment that Gandhi lived for 144 years, but your associative machinery surely generated an impression of a very ancient person. System 1 understands sentences by trying to make them true, and the selective activation of compatible thoughts produces a family of systematic errors that make us gullible and prone to believe too strongly whatever we believe. We can now see why Amos and I did not realize that there were two types of anchoring: the research techniques and theoretical ideas we needed did not yet exist. They were developed, much later, by other people. A process that resembles suggestion is indeed at work in many situations: System 1 tries its best to construct a world in which the anchor is the true number. This is one of the manifestations of associative coherence that I described in the first part of the book.
The German psychologists Thomas Mussweiler and Fritz Strack offered the most compelling demonstrations of the role of associative coherence in anchoring. In one experiment, they asked an anchoring question about temperature: "Is the annual mean temperature in Germany higher or lower than 20°C (68°F)?" or "Is the annual mean temperature in Germany higher or lower than 5°C (40°F)?" All participants were then briefly shown words that they were asked to identify. The researchers found that 68°F made it easier to recognize summer words (like sun and beach), and 40°F facilitated winter words (like frost and ski). The selective activation of compatible memories explains anchoring: the high and the low numbers activate different sets of ideas in memory. The estimates of annual temperature draw on these biased samples of ideas and are therefore biased as well. In another elegant study in the same vein, participants were asked about the average price of German cars. A high anchor selectively primed the names of luxury brands (Mercedes, Audi), whereas the low anchor primed brands associated with mass-market cars (Volkswagen). We saw earlier that any prime will tend to evoke information that is compatible with it. Suggestion and anchoring are both explained by the same automatic operation of System 1. Although I did not know how to prove it at the time, my hunch about the link between anchoring and suggestion turned out to be correct.
The Anchoring Index
Many psychological phenomena can be demonstrated experimentally, but few can actually be measured. The effect of anchors is an exception. Anchoring can be measured, and it is an impressively large effect. Some visitors at the San Francisco Exploratorium were asked the following two questions:
Is the height of the tallest redwood more or less than 1,200 feet?
What is your best guess about the height of the tallest redwood?
The "high anchor" in this experiment was 1,200 feet. For other participants, the first question referred to a "low anchor" of 180 feet. The difference between the two anchors was 1,020 feet.
As expected, the two groups produced very different mean estimates: 844 and 282 feet. The difference between them was 562 feet. The anchoring index is simply the ratio of the two differences (562/1,020) expressed as a percentage: 55%. The anchoring measure would be 100% for people who slavishly adopt the anchor as an estimate, and zero for people who are able to ignore the anchor altogether. The value of 55% that was observed in this example is typical. Similar values have been observed in numerous other problems.
The anchoring effect is not a laboratory curiosity; it can be just as strong in the real world. In an experiment conducted some years ago, real-estate agents were given an opportunity to assess the value of a house that was actually on the market. They visited the house and studied a comprehensive booklet of information that included an asking price. Half the agents saw an asking price that was substantially higher than the listed price of the house; the other half saw an asking price that was substantially lower. Each agent gave her opinion about a reasonable buying price for the house and the lowest price at which she would agree to sell the house if she owned it. The agents were then asked about the factors that had affected their judgment. Remarkably, the asking price was not one of these factors; the agents took pride in their ability to ignore it. They insisted that the listing price had no effect on their responses, but they were wrong: the anchoring effect was 41%. Indeed, the professionals were almost as susceptible to anchoring effects as business school students with no real-estate experience, whose anchoring index was 48%. The only difference between the two groups was that the students conceded that they were influenced by the anchor, while the professionals denied that influence.
Powerful anchoring effects are found in decisions that people make about money, such as when they choose how much to contribute al.ls denied to a cause. To demonstrate this effect, we told participants in the Exploratorium study about the environmental damage caused by oil tankers in the Pacific Ocean and asked about their willingness to make an annual contribution "to save 50,000 offshore Pacific Coast seabirds from small offshore oil spills, until ways are found to prevent spills or require tanker owners to pay for the operation." This question requires intensity matching: the respondents are asked, in effect, to find the dollar amount of a contribution that matches the intensity of their feelings about the plight of the seabirds. Some of the visitors were first asked an anchoring question, such as, "Would you be willing to pay $5…," before the point-blank question of how much they would contribute.
When no anchor was mentioned, the visitors at the Exploratorium—generally an environmentally sensitive crowd—said they were willing to pay $64, on average. When the anchoring amount was only $5, contributions averaged $20. When the anchor was a rather extravagant $400, the willingness to pay rose to an average of $143.
The difference between the high-anchor and low-anchor groups was $123. The anchoring effect was above 30%, indicating that increasing the initial request by $100 brought a return of $30 in average willingness to pay.
Similar or even larger anchoring effects have been obtained in numerous studies of estimates and of willingness to pay. For example, French residents of the heavily polluted Marseilles region were asked what increase in living costs they would accept if they could live in a less polluted region. The anchoring effect was over 50% in that study. Anchoring effects are easily observed in online trading, where the same item is often offered at different "buy now" prices. The "estimate" in fine-art auctions is also an anchor that influences the first bid.
There are situations in which anchoring appears reasonable. After all, it is not surprising that people who are asked difficult questions clutch at straws, and the anchor is a plausible straw. If you know next to nothing about the trees of California and are asked whether a redwood can be taller than 1,200 feet, you might infer that this number is not too far from the truth. Somebody who knows the true height thought up that question, so the anchor may be a valuable hint. However, a key finding of anchoring research is that anchors that are obviously random can be just as effective as potentially informative anchors. When we used a wheel of fortune to anchor estimates of the proportion of African nations in the UN, the anchoring index was 44%, well within the range of effects observed with anchors that could plausibly be taken as hints. Anchoring effects of similar size have been observed in experiments in which the last few digits of the respondent's Social Security number was used as the anchor (e.g., for estimating the number of physicians in their city). The conclusion is clear: anchors do not have their effects because people believe they are informative.
The power of random anchors has been demonstrated in some unsettling ways. German judges with an average of more than fifteen years of experience on the bench first read a description of a woman who had been caught shoplifting, then rolled a pair of dice that were loaded so every roll resulted in either a 3 or a 9. As soon as the dice came to a stop, the judges were asked whether they would sentence the woman to a term in prison greater or lesser, in months, than the number showing on the dice. Finally, the judges were instructed to specify the exact prison sentence they would give to the shoplifter. On average, those who had rolled a 9 said they would sentence her to 8 months; those who rolled a 3 saidthif Africa they would sentence her to 5 months; the anchoring effect was 50%.
Uses and Abuses of Anchors
By now you should be convinced that anchoring effects—sometimes due to priming, sometimes to insufficient adjustment—are everywhere. The psychological mechanisms that produce anchoring make us far more suggestible than most of us would want to be. And of course there are quite a few people who are willing and able to exploit our gullibility.
Anchoring effects explain why, for example, arbitrary rationing is an effective marketing ploy. A few years ago, supermarket shoppers in Sioux City, Iowa, encountered a sales promotion for Campbell's soup at about 10% off the regular price. On some days, a sign on the shelf said limit of 12 per person. On other days, the sign said no limit per person. Shoppers purchased an average of 7 cans when the limit was in force, twice as many as they bought when the limit was removed. Anchoring is not the sole explanation. Rationing also implies that the goods are flying off the shelves, and shoppers should feel some urgency about stocking up. But we also know that the mention of 12 cans as a possible purchase would produce anchoring even if the number were produced by a roulette wheel.
We see the same strategy at work in the negotiation over the price of a home, when the seller makes the first move by setting the list price. As in many other games, moving first is an advantage in single-issue negotiations—for example, when price is the only issue to be settled between a buyer and a seller. As you may have experienced when negotiating for the first time in a bazaar, the initial anchor has a powerful effect. My advice to students when I taught negotiations was that if you think the other side has made an outrageous proposal, you should not come back with an equally outrageous counteroffer, creating a gap that will be difficult to bridge in further negotiations. Instead you should make a scene, storm out or threaten to do so, and make it clear—to yourself as well as to the other side—that you will not continue the negotiation with that number on the table.
The psychologists Adam Galinsky and Thomas Mussweiler proposed more subtle ways to resist the anchoring effect in negotiations. They instructed negotiators to focus their attention and search their memory for arguments against the anchor. The instruction to activate System 2 was successful. For example, the anchoring effect is reduced or eliminated when the second mover focuses his attention on the minimal offer that the opponent would accept, or on the costs to the opponent of failing to reach an agreement. In general, a strategy of deliberately "thinking the opposite" may be a good defense against anchoring effects, because it negates the biased recruitment of thoughts that produces these effects.
Finally, try your hand at working out the effect of anchoring on a problem of public policy: the size of damages in personal injury cases. These awards are sometimes very large. Businesses that are frequent targets of such lawsuits, such as hospitals and chemical companies, have lobbied to set a cap on the awards. Before you read this chapter you might have thought that capping awards is certainly good for potential defendants, but now you should not be so sure. Consider the effect of capping awards at $1 million. This rule would eliminate all larger awards, but the anchor would also pull up the size of many awards that would otherwise be much smaller. It would almost certainly benefit serious offenders and large firms much more than small ones.
Anchoring and the Two Systems
The effects of random anchors have much to tell us about the relationship between System 1 and System 2. Anchoring effects have always been studied in tasks of judgment and choice that are ultimately completed by System 2. However, System 2 works on data that is retrieved from memory, in an automatic and involuntary operation of System 1. System 2 is therefore susceptible to the biasing influence of anchors that make some information easier to retrieve. Furthermore, System 2 has no control over the effect and no knowledge of it. The participants who have been exposed to random or absurd anchors (such as Gandhi's death at age 144) confidently deny that this obviously useless information could have influenced their estimate, and they are wrong.
We saw in the discussion of the law of small numbers that a message, unless it is immediately rejected as a lie, will have the same effect on the associative system regardless of its reliability. The gist of the message is the story, which is based on whatever information is available, even if the quantity of the information is slight and its quality is poor: WYSIATI. When you read a story about the heroic rescue of a wounded mountain climber, its effect on your associative memory is much the same if it is a news report or the synopsis of a film. Anchoring results from this associative activation. Whether the story is true, or believable, matters little, if at all. The powerful effect of random anchors is an extreme case of this phenomenon, because a random anchor obviously provides no information at all.
Earlier I discussed the bewildering variety of priming effects, in which your thoughts and behavior may be influenced by stimuli to which you pay no attention at all, and even by stimuli of which you are completely unaware. The main moral of priming research is that our thoughts and our behavior are influenced, much more than we know or want, by the environment of the moment. Many people find the priming results unbelievable, because they do not correspond to subjective experience. Many others find the results upsetting, because they threaten the subjective sense of agency and autonomy. If the content of a screen saver on an irrelevant computer can affect your willingness to help strangers without your being aware of it, how free are you? Anchoring effects are threatening in a similar way. You are always aware of the anchor and even pay attention to it, but you do not know how it guides and constrains your thinking, because you cannot imagine how you would have thought if the anchor had been different (or absent). However, you should assume that any number that is on the table has had an anchoring effect on you, and if the stakes are high you should mobilize yourself (your System 2) to combat the effect.
Speaking of Anchors
"The firm we want to acquire sent us their business plan, with the revenue they expect. We shouldn't let that number influence our thinking. Set it aside."
"Plans are best-case scenarios. Let's avoid anchoring on plans when we forecast actual outcomes. Thinking about ways the plan could go wrong is one way to do it."
"Our aim in the negotiation is to get them anchored on this number."
"The defendant's lawyers put in a frivolous reference in which they mentioned a ridiculously low amount of damages, and they got the judge anchored on it!"
مشارکت کنندگان در این صفحه
تا کنون فردی در بازسازی این صفحه مشارکت نداشته است.
🖊 شما نیز می‌توانید برای مشارکت در ترجمه‌ی این صفحه یا اصلاح متن انگلیسی، به این لینک مراجعه بفرمایید.