سرفصل های مهم
علم دسترسی
توضیح مختصر
زمان مطالعه

22 دقیقه

سطح

خیلی سخت
دانلود اپلیکیشن «زیبوک»
این فصل را می‌توانید به بهترین شکل و با امکانات عالی در اپلیکیشن «زیبوک» بخوانید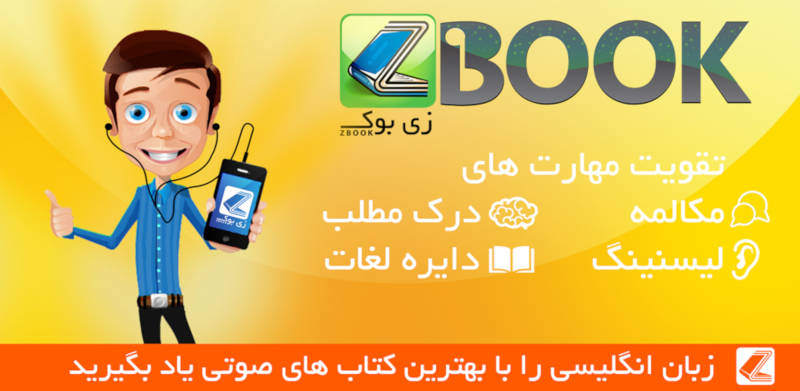 متن انگلیسی فصل
The Science of Availability
Amos and I had our most productive year in 1971–72, which we spent in Eugene, Oregon. We were the guests of the Oregon Research Institute, which housed several future stars of all the fields in which we worked—judgment, decision making, and intuitive prediction. Our main host was Paul Slovic, who had been Amos's classmate at Ann Arbor and remained a lifelong friend. Paul was on his way to becoming the leading psychologist among scholars of risk, a position he has held for decades, collecting many honors along the way. Paul and his wife, Roz, introduced us to life in Eugene, and soon we were doing what people in Eugene do—jogging, barbecuing, and taking children to basketball games. We also worked very hard, running dozens of experiments and writing our articles on judgment heuristics. At night I wrote Attention and Effort. It was a busy year.
One of our projects was the study of what we called the availability heuristic. We thought of that heuristic when we asked ourselves what people actually do when they wish to estimate the frequency of a category, such as "people who divorce after the age of 60" or "dangerous plants." The answer was straightforward: instances of the class will be retrieved from memory, and if retrieval is easy and fluent, the category will be judged to be large. We defined the availability heuristic as the process of judging frequency by "the ease with which instances come to mind." The statement seemed clear when we formulated it, but the concept of availability has been refined since then. The two-system approach had not yet been developed when we studied availability, and we did not attempt to determine whether this heuristic is a deliberate problem-solving strategy or an automatic operation. We now know that both systems are involved.
A question we considered early was how many instances must be retrieved to get an impression of the ease with which they come to mind. We now know the answer: none. For an example, think of the number of words that can be constructed from the two sets of letters below.
XUZONLCJM
TAPCERHOB
You knew almost immediately, without generating any instances, that one set offers far more possibilities than the other, probably by a factor of 10 or more. Similarly, you do not need to retrieve specific news stories to have a good idea of the relative frequency with which different countries have appeared in the news during the past year (Belgium, China, France, Congo, Nicaragua, Romania…).
The availability heuristic, like other heuristics of judgment, substitutes one question for another: you wish to estimate the size se ost c d of a category or the frequency of an event, but you report an impression of the ease with which instances come to mind. Substitution of questions inevitably produces systematic errors. You can discover how the heuristic leads to biases by following a simple procedure: list factors other than frequency that make it easy to come up with instances. Each factor in your list will be a potential source of bias. Here are some examples: A salient event that attracts your attention will be easily retrieved from memory. Divorces among Hollywood celebrities and sex scandals among politicians attract much attention, and instances will come easily to mind. You are therefore likely to exaggerate the frequency of both Hollywood divorces and political sex scandals.
A dramatic event temporarily increases the availability of its category. A plane crash that attracts media coverage will temporarily alter your feelings about the safety of flying. Accidents are on your mind, for a while, after you see a car burning at the side of the road, and the world is for a while a more dangerous place.
Personal experiences, pictures, and vivid examples are more available than incidents that happened to others, or mere words, or statistics. A judicial error that affects you will undermine your faith in the justice system more than a similar incident you read about in a newspaper.
Resisting this large collection of potential availability biases is possible, but tiresome. You must make the effort to reconsider your impressions and intuitions by asking such questions as, "Is our belief that theft s by teenagers are a major problem due to a few recent instances in our neighborhood?" or "Could it be that I feel no need to get a flu shot because none of my acquaintances got the flu last year?" Maintaining one's vigilance against biases is a chore—but the chance to avoid a costly mistake is sometimes worth the effort.
One of the best-known studies of availability suggests that awareness of your own biases can contribute to peace in marriages, and probably in other joint projects. In a famous study, spouses were asked, "How large was your personal contribution to keeping the place tidy, in percentages?" They also answered similar questions about "taking out the garbage," "initiating social engagements," etc. Would the self-estimated contributions add up to 100%, or more, or less? As expected, the self-assessed contributions added up to more than 100%. The explanation is a simple availability bias: both spouses remember their own individual efforts and contributions much more clearly than those of the other, and the difference in availability leads to a difference in judged frequency. The bias is not necessarily self-serving: spouses also overestimated their contribution to causing quarrels, although to a smaller extent than their contributions to more desirable outcomes. The same bias contributes to the common observation that many members of a collaborative team feel they have done more than their share and also feel that the others are not adequately grateful for their individual contributions.
I am generally not optimistic about the potential for personal control of biases, but this is an exception. The opportunity for successful debiasing exists because the circumstances in which issues of credit allocation come up are easy to identify, the more so because tensions often arise when several people at once feel that their efforts are not adequately recognized. The mere observation that there is usually more than 100% credit to go around is sometimes sufficient to defuse the situation. In any eve#82ght=nt, it is a good thing for every individual to remember. You will occasionally do more than your share, but it is useful to know that you are likely to have that feeling even when each member of the team feels the same way.
The Psychology of Availability
A major advance in the understanding of the availability heuristic occurred in the early 1990s, when a group of German psychologists led by Norbert Schwarz raised an intriguing question: How will people's impressions of the frequency of a category be affected by a requirement to list a specified number of instances? Imagine yourself a subject in that experiment: First, list six instances in which you behaved assertively.
Next, evaluate how assertive you are.
Imagine that you had been asked for twelve instances of assertive behavior (a number most people find difficult). Would your view of your own assertiveness be different?
Schwarz and his colleagues observed that the task of listing instances may enhance the judgments of the trait by two different routes:
the number of instances retrieved
the ease with which they come to mind
The request to list twelve instances pits the two determinants against each other. On the one hand, you have just retrieved an impressive number of cases in which you were assertive. On the other hand, while the first three or four instances of your own assertiveness probably came easily to you, you almost certainly struggled to come up with the last few to complete a set of twelve; fluency was low. Which will count more—the amount retrieved or the ease and fluency of the retrieval?
The contest yielded a clear-cut winner: people who had just listed twelve instances rated themselves as less assertive than people who had listed only six. Furthermore, participants who had been asked to list twelve cases in which they had not behaved assertively ended up thinking of themselves as quite assertive! If you cannot easily come up with instances of meek behavior, you are likely to conclude that you are not meek at all. Self-ratings were dominated by the ease with which examples had come to mind. The experience of fluent retrieval of instances trumped the number retrieved.
An even more direct demonstration of the role of fluency was offered by other psychologists in the same group. All the participants in their experiment listed six instances of assertive (or nonassertive) behavior, while maintaining a specified facial expression. "Smilers" were instructed to contract the zygomaticus muscle, which produces a light smile; "frowners" were required to furrow their brow. As you already know, frowning normally accompanies cognitive strain and the effect is symmetric: when people are instructed to frown while doing a task, they actually try harder and experience greater cognitive strain. The researchers anticipated that the frowners would have more difficulty retrieving examples of assertive behavior and would therefore rate themselves as relatively lacking in assertiveness. And so it was.
Psychologists enjoy experiments that yield paradoxical results, and they have appliserv heighted Schwarz's discovery with gusto. For example, people:
believe that they use their bicycles less often after recalling many rather than few instances
are less confident in a choice when they are asked to produce more arguments to support it
are less confident that an event was avoidable after listing more ways it could have been avoided
are less impressed by a car after listing many of its advantages
A professor at UCLA found an ingenious way to exploit the availability bias. He asked different groups of students to list ways to improve the course, and he varied the required number of improvements. As expected, the students who listed more ways to improve the class rated it higher!
Perhaps the most interesting finding of this paradoxical research is that the paradox is not always found: people sometimes go by content rather than by ease of retrieval. The proof that you truly understand a pattern of behavior is that you know how to reverse it. Schwarz and his colleagues took on this challenge of discovering the conditions under which this reversal would take place.
The ease with which instances of assertiveness come to the subject's mind changes during the task. The first few instances are easy, but retrieval soon becomes much harder. Of course, the subject also expects fluency to drop gradually, but the drop of fluency between six and twelve instances appears to be steeper than the participant expected. The results suggest that the participants make an inference: if I am having so much more trouble than expected coming up with instances of my assertiveness, then I can't be very assertive. Note that this inference rests on a surprise—fluency being worse than expected. The availability heuristic that the subjects apply is better described as an "unexplained unavailability" heuristic.
Schwarz and his colleagues reasoned that they could disrupt the heuristic by providing the subjects with an explanation for the fluency of retrieval that they experienced. They told the participants they would hear background music while recalling instances and that the music would affect performance in the memory task. Some subjects were told that the music would help, others were told to expect diminished fluency. As predicted, participants whose experience of fluency was "explained" did not use it as a heuristic; the subjects who were told that music would make retrieval more difficult rated themselves as equally assertive when they retrieved twelve instances as when they retrieved six. Other cover stories have been used with the same result: judgments are no longer influenced by ease of retrieval when the experience of fluency is given a spurious explanation by the presence of curved or straight text boxes, by the background color of the screen, or by other irrelevant factors that the experimenters dreamed up.
As I have described it, the process that leads to judgment by availability appears to involve a complex chain of reasoning. The subjects have an experience of diminishing fluency as they produce instances. They evidently have expectations about the rate at which fluency decreases, and those expectations are wrong: the difficulty of coming up with new instances increases more rapidly than they expect. It is the unexpectedly low fluency that causes people who were asked for twelve instances to describe themselves as unassertive. When the surprise is eliminated, low fluency no longer influences the judgment. The process appears to consist of a sophisticatedriethe subj set of inferences. Is the automatic System 1 capable of it?
The answer is that in fact no complex reasoning is needed. Among the basic features of System 1 is its ability to set expectations and to be surprised when these expectations are violated. The system also retrieves possible causes of a surprise, usually by finding a possible cause among recent surprises. Furthermore, System 2 can reset the expectations of System 1 on the fly, so that an event that would normally be surprising is now almost normal. Suppose you are told that the three-year-old boy who lives next door frequently wears a top hat in his stroller. You will be far less surprised when you actually see him with his top hat than you would have been without the warning. In Schwarz's experiment, the background music has been mentioned as a possible cause of retrieval problems. The difficulty of retrieving twelve instances is no longer a surprise and therefore is less likely to be evoked by the task of judging assertiveness.
Schwarz and his colleagues discovered that people who are personally involved in the judgment are more likely to consider the number of instances they retrieve from memory and less likely to go by fluency. They recruited two groups of students for a study of risks to cardiac health. Half the students had a family history of cardiac disease and were expected to take the task more seriously than the others, who had no such history. All were asked to recall either three or eight behaviors in their routine that could affect their cardiac health (some were asked for risky behaviors, others for protective behaviors). Students with no family history of heart disease were casual about the task and followed the availability heuristic. Students who found it difficult to find eight instances of risky behavior felt themselves relatively safe, and those who struggled to retrieve examples of safe behaviors felt themselves at risk. The students with a family history of heart disease showed the opposite pattern—they felt safer when they retrieved many instances of safe behavior and felt greater danger when they retrieved many instances of risky behavior. They were also more likely to feel that their future behavior would be affected by the experience of evaluating their risk.
The conclusion is that the ease with which instances come to mind is a System 1 heuristic, which is replaced by a focus on content when System 2 is more engaged. Multiple lines of evidence converge on the conclusion that people who let themselves be guided by System 1 are more strongly susceptible to availability biases than others who are in a state of higher vigilance. The following are some conditions in which people "go with the flow" and are affected more strongly by ease of retrieval than by the content they retrieved: when they are engaged in another effortful task at the same time
when they are in a good mood because they just thought of a happy episode in their life
if they score low on a depression scale
if they are knowledgeable novices on the topic of the task, in contrast to true experts
when they score high on a scale of faith in intuition
if they are (or are made to feel) powerful
I find the last finding particularly intriguing. The authors introduce their article with a famous quote: "I don't spend a lot of time taking polls around the world to tell me what I think is the right way to act. I've just got to know how I feel" (Georgee e the w W. Bush, November 2002). They go on to show that reliance on intuition is only in part a personality trait. Merely reminding people of a time when they had power increases their apparent trust in their own intuition.
Speaking of Availability
"Because of the coincidence of two planes crashing last month, she now prefers to take the train. That's silly. The risk hasn't really changed; it is an availability bias."
"He underestimates the risks of indoor pollution because there are few media stories on them. That's an availability effect. He should look at the statistics."
"She has been watching too many spy movies recently, so she's seeing conspiracies everywhere."
"The CEO has had several successes in a row, so failure doesn't come easily to her mind. The availability bias is making her overconfident."
مشارکت کنندگان در این صفحه
تا کنون فردی در بازسازی این صفحه مشارکت نداشته است.
🖊 شما نیز می‌توانید برای مشارکت در ترجمه‌ی این صفحه یا اصلاح متن انگلیسی، به این لینک مراجعه بفرمایید.