سرفصل های مهم
دسترس پذیری، احساسات، و مخاطره
توضیح مختصر
زمان مطالعه

27 دقیقه

سطح

خیلی سخت
دانلود اپلیکیشن «زیبوک»
این فصل را می‌توانید به بهترین شکل و با امکانات عالی در اپلیکیشن «زیبوک» بخوانید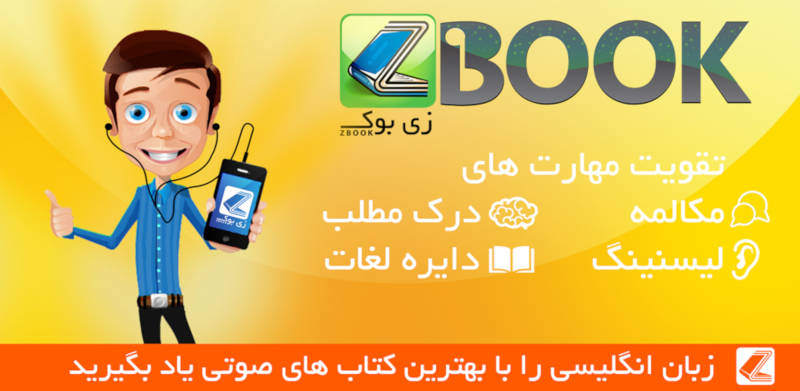 متن انگلیسی فصل
Availability, Emotion, and Risk
Students of risk were quick to see that the idea of availability was relevant to their concerns. Even before our work was published, the economist Howard Kunreuther, who was then in the early stages of a career that he has devoted to the study of risk and insurance, noticed that availability effects help explain the pattern of insurance purchase and protective action after disasters. Victims and near victims are very concerned after a disaster. After each significant earthquake, Californians are for a while diligent in purchasing insurance and adopting measures of protection and mitigation. They tie down their boiler to reduce quake damage, seal their basement doors against floods, and maintain emergency supplies in good order. However, the memories of the disaster dim over time, and so do worry and diligence. The dynamics of memory help explain the recurrent cycles of disaster, concern, and growing complacency that are familiar to students of large-scale emergencies.
Kunreuther also observed that protective actions, whether by individuals or governments, are usually designed to be adequate to the worst disaster actually experienced. As long ago as pharaonic Egypt, societies have tracked the high-water mark of rivers that periodically flood—and have always prepared accordingly, apparently assuming that floods will not rise higher than the existing high-water mark. Images of a worse disaster do not come easily to mind.
Availability and Affect
The most influential studies of availability biases were carried out by our friends in Eugene, where Paul Slovic and his longtime collaborator Sarah Lichtenstein were joined by our former student Baruch Fischhoff. They carried out groundbreaking research on public perceptions of risks, including a survey that has become the standard example of an availability bias. They asked participants in their survey to siIs th t#consider pairs of causes of death: diabetes and asthma, or stroke and accidents. For each pair, the subjects indicated the more frequent cause and estimated the ratio of the two frequencies. The judgments were compared to health statistics of the time. Here's a sample of their findings: Strokes cause almost twice as many deaths as all accidents combined, but 80% of respondents judged accidental death to be more likely.
Tornadoes were seen as more frequent killers than asthma, although the latter cause 20 times more deaths.
Death by lightning was judged less likely than death from botulism even though it is 52 times more frequent.
Death by disease is 18 times as likely as accidental death, but the two were judged about equally likely.
Death by accidents was judged to be more than 300 times more likely than death by diabetes, but the true ratio is 1:4.
The lesson is clear: estimates of causes of death are warped by media coverage. The coverage is itself biased toward novelty and poignancy. The media do not just shape what the public is interested in, but also are shaped by it. Editors cannot ignore the public's demands that certain topics and viewpoints receive extensive coverage. Unusual events (such as botulism) attract disproportionate attention and are consequently perceived as less unusual than they really are. The world in our heads is not a precise replica of reality; our expectations about the frequency of events are distorted by the prevalence and emotional intensity of the messages to which we are exposed.
The estimates of causes of death are an almost direct representation of the activation of ideas in associative memory, and are a good example of substitution. But Slovic and his colleagues were led to a deeper insight: they saw that the ease with which ideas of various risks come to mind and the emotional reactions to these risks are inextricably linked. Frightening thoughts and images occur to us with particular ease, and thoughts of danger that are fluent and vivid exacerbate fear.
As mentioned earlier, Slovic eventually developed the notion of an affect heuristic, in which people make judgments and decisions by consulting their emotions: Do I like it? Do I hate it? How strongly do I feel about it? In many domains of life, Slovic said, people form opinions and make choices that directly express their feelings and their basic tendency to approach or avoid, often without knowing that they are doing so. The affect heuristic is an instance of substitution, in which the answer to an easy question (How do I feel about it?) serves as an answer to a much harder question (What do I think about it?). Slovic and his colleagues related their views to the work of the neuroscientist Antonio Damasio, who had proposed that people's emotional evaluations of outcomes, and the bodily states and the approach and avoidance tendencies associated with them, all play a central role in guiding decision making. Damasio and his colleagues have observed that people who do not display the appropriate emotions before they decide, sometimes because of brain damage, also have an impaired ability to make good decisions. An inability to be guided by a "healthy fear" of bad consequences is a disastrous flaw.
In a compelling demonstration of the workings of the affect heuristic, Slovic's research team surveyed opinions about various technologies, including water fluoridation, chemical plants, food preservatives, and cars, and asked their respondents to list both the benefits >
The best part of the experiment came next. After completing the initial survey, the respondents read brief passages with arguments in favor of various technologies. Some were given arguments that focused on the numerous benefits of a technology; others, arguments that stressed the low risks. These messages were effective in changing the emotional appeal of the technologies. The striking finding was that people who had received a message extolling the benefits of a technology also changed their beliefs about its risks. Although they had received no relevant evidence, the technology they now liked more than before was also perceived as less risky. Similarly, respondents who were told only that the risks of a technology were mild developed a more favorable view of its benefits. The implication is clear: as the psychologist Jonathan Haidt said in another context, "The emotional tail wags the rational dog." The affect heuristic simplifies our lives by creating a world that is much tidier than reality. Good technologies have few costs in the imaginary world we inhabit, bad technologies have no benefits, and all decisions are easy. In the real world, of course, we often face painful tradeoffs between benefits and costs.
The Public and the Experts
Paul Slovic probably knows more about the peculiarities of human judgment of risk than any other individual. His work offers a picture of Mr. and Ms. Citizen that is far from flattering: guided by emotion rather than by reason, easily swayed by trivial details, and inadequately sensitive to differences between low and negligibly low probabilities. Slovic has also studied experts, who are clearly superior in dealing with numbers and amounts. Experts show many of the same biases as the rest of us in attenuated form, but often their judgments and preferences about risks diverge from those of other people.
Differences between experts and the public are explained in part by biases in lay judgments, but Slovic draws attention to situations in which the differences reflect a genuine conflict of values. He points out that experts often measure risks by the number of lives (or life-years) lost, while the public draws finer distinctions, for example between "good deaths" and "bad deaths," or between random accidental fatalities and deaths that occur in the course of voluntary activities such as skiing. These legitimate distinctions are often ignored in statistics that merely count cases. Slovic argues from such observations that the public has a richer conception of risks than the experts do. Consequently, he strongly resists the view that the experts should rule, and that their opinions should be accepted without question when they conflict with the opinions and wishes of other citizens. When experts and the public disagree on their priorities, he says, "Each side muiesst respect the insights and intelligence of the other." In his desire to wrest sole control of risk policy from experts, Slovic has challenged the foundation of their expertise: the idea that risk is objective.
"Risk" does not exist "out there," independent of our minds and culture, waiting to be measured. Human beings have invented the concept of "risk" to help them understand and cope with the dangers and uncertainties of life. Although these dangers are real, there is no such thing as "real risk" or "objective risk."
To illustrate his claim, Slovic lists nine ways of defining the mortality risk associated with the release of a toxic material into the air, ranging from "death per million people" to "death per million dollars of product produced." His point is that the evaluation of the risk depends on the choice of a measure—with the obvious possibility that the choice may have been guided by a preference for one outcome or another. He goes on to conclude that "defining risk is thus an exercise in power." You might not have guessed that one can get to such thorny policy issues from experimental studies of the psychology of judgment! However, policy is ultimately about people, what they want and what is best for them. Every policy question involves assumptions about human nature, in particular about the choices that people may make and the consequences of their choices for themselves and for society.
Another scholar and friend whom I greatly admire, Cass Sunstein, disagrees sharply with Slovic's stance on the different views of experts and citizens, and defends the role of experts as a bulwark against "populist" excesses. Sunstein is one of the foremost legal scholars in the United States, and shares with other leaders of his profession the attribute of intellectual fearlessness. He knows he can master any body of knowledge quickly and thoroughly, and he has mastered many, including both the psychology of judgment and choice and issues of regulation and risk policy. His view is that the existing system of regulation in the United States displays a very poor setting of priorities, which reflects reaction to public pressures more than careful objective analysis. He starts from the position that risk regulation and government intervention to reduce risks should be guided by rational weighting of costs and benefits, and that the natural units for this analysis are the number of lives saved (or perhaps the number of life-years saved, which gives more weight to saving the young) and the dollar cost to the economy. Poor regulation is wasteful of lives and money, both of which can be measured objectively. Sunstein has not been persuaded by Slovic's argument that risk and its measurement is subjective. Many aspects of risk assessment are debatable, but he has faith in the objectivity that may be achieved by science, expertise, and careful deliberation.
Sunstein came to believe that biased reactions to risks are an important source of erratic and misplaced priorities in public policy. Lawmakers and regulators may be overly responsive to the irrational concerns of citizens, both because of political sensitivity and because they are prone to the same cognitive biases as other citizens.
Sunstein and a collaborator, the jurist Timur Kuran, invented a name for the mechanism through which biases flow into policy: the availability cascade. They comment that in the social context, "all heuristics are equal, but availability is more equal than the others." They have in mind an expand Uned notion of the heuristic, in which availability provides a heuristic for judgments other than frequency. In particular, the importance of an idea is often judged by the fluency (and emotional charge) with which that idea comes to mind.
An availability cascade is a self-sustaining chain of events, which may start from media reports of a relatively minor event and lead up to public panic and large-scale government action. On some occasions, a media story about a risk catches the attention of a segment of the public, which becomes aroused and worried. This emotional reaction becomes a story in itself, prompting additional coverage in the media, which in turn produces greater concern and involvement. The cycle is sometimes sped along deliberately by "availability entrepreneurs," individuals or organizations who work to ensure a continuous flow of worrying news. The danger is increasingly exaggerated as the media compete for attention-grabbing headlines. Scientists and others who try to dampen the increasing fear and revulsion attract little attention, most of it hostile: anyone who claims that the danger is overstated is suspected of association with a "heinous cover-up." The issue becomes politically important because it is on everyone's mind, and the response of the political system is guided by the intensity of public sentiment. The availability cascade has now reset priorities. Other risks, and other ways that resources could be applied for the public good, all have faded into the background.
Kuran and Sunstein focused on two examples that are still controversial: the Love Canal affair and the so-called Alar scare. In Love Canal, buried toxic waste was exposed during a rainy season in 1979, causing contamination of the water well beyond standard limits, as well as a foul smell. The residents of the community were angry and frightened, and one of them, Lois Gibbs, was particularly active in an attempt to sustain interest in the problem. The availability cascade unfolded according to the standard script. At its peak there were daily stories about Love Canal, scientists attempting to claim that the dangers were overstated were ignored or shouted down, ABC News aired a program titled The Killing Ground, and empty baby-size coffins were paraded in front of the legislature. A large number of residents were relocated at government expense, and the control of toxic waste became the major environmental issue of the 1980s. The legislation that mandated the cleanup of toxic sites, called CERCLA, established a Superfund and is considered a significant achievement of environmental legislation. It was also expensive, and some have claimed that the same amount of money could have saved many more lives if it had been directed to other priorities. Opinions about what actually happened at Love Canal are still sharply divided, and claims of actual damage to health appear not to have been substantiated. Kuran and Sunstein wrote up the Love Canal story almost as a pseudo-event, while on the other side of the debate, environmentalists still speak of the "Love Canal disaster." Opinions are also divided on the second example Kuran and Sunstein used to illustrate their concept of an availability cascade, the Alar incident, known to detractors of environmental concerns as the "Alar scare" of 1989. Alar is a chemical that was sprayed on apples to regulate their growth and improve their appearance. The scare began with press stories that the chemical, when consumed in gigantic doses, caused cancerous tumors in rats and mice. The stories understandably frightened the public, and those fears encouraged more media coverage, the basic mechanism of an availability cascade. The topic dominated the news and produced dramatic media events such as the testimony of the actress Meryl Streep before Congress. The apple industry su ofstained large losses as apples and apple products became objects of fear. Kuran and Sunstein quote a citizen who called in to ask "whether it was safer to pour apple juice down the drain or to take it to a toxic waste dump." The manufacturer withdrew the product and the FDA banned it. Subsequent research confirmed that the substance might pose a very small risk as a possible carcinogen, but the Alar incident was certainly an enormous overreaction to a minor problem. The net effect of the incident on public health was probably detrimental because fewer good apples were consumed.
The Alar tale illustrates a basic limitation in the ability of our mind to deal with small risks: we either ignore them altogether or give them far too much weight—nothing in between. Every parent who has stayed up waiting for a teenage daughter who is late from a party will recognize the feeling. You may know that there is really (almost) nothing to worry about, but you cannot help images of disaster from coming to mind. As Slovic has argued, the amount of concern is not adequately sensitive to the probability of harm; you are imagining the numerator—the tragic story you saw on the news—and not thinking about the denominator. Sunstein has coined the phrase "probability neglect" to describe the pattern. The combination of probability neglect with the social mechanisms of availability cascades inevitably leads to gross exaggeration of minor threats, sometimes with important consequences.
In today's world, terrorists are the most significant practitioners of the art of inducing availability cascades. With a few horrible exceptions such as 9/11, the number of casualties from terror attacks is very small relative to other causes of death. Even in countries that have been targets of intensive terror campaigns, such as Israel, the weekly number of casualties almost never came close to the number of traffic deaths. The difference is in the availability of the two risks, the ease and the frequency with which they come to mind. Gruesome images, endlessly repeated in the media, cause everyone to be on edge. As I know from experience, it is difficult to reason oneself into a state of complete calm. Terrorism speaks directly to System 1.
Where do I come down in the debate between my friends? Availability cascades are real and they undoubtedly distort priorities in the allocation of public resources. Cass Sunstein would seek mechanisms that insulate decision makers from public pressures, letting the allocation of resources be determined by impartial experts who have a broad view of all risks and of the resources available to reduce them. Paul Slovic trusts the experts much less and the public somewhat more than Sunstein does, and he points out that insulating the experts from the emotions of the public produces policies that the public will reject—an impossible situation in a democracy. Both are eminently sensible, and I agree with both.
I share Sunstein's discomfort with the influence of irrational fears and availability cascades on public policy in the domain of risk. However, I also share Slovic's belief that widespread fears, even if they are unreasonable, should not be ignored by policy makers. Rational or not, fear is painful and debilitating, and policy makers must endeavor to protect the public from fear, not only from real dangers.
Slovic rightly stresses the resistance of the public to the idea of decisions being made by unelected and unaccountable experts. Furthermore, availability cascades may have a long-term benefit by calling attention to classes of risks and by increasing the overall size of the risk-reduction budget. The Love Canal incident may have caused excessive resources to be allocated to the management of toxic betwaste, but it also had a more general effect in raising the priority level of environmental concerns. Democracy is inevitably messy, in part because the availability and affect heuristics that guide citizens' beliefs and attitudes are inevitably biased, even if they generally point in the right direction. Psychology should inform the design of risk policies that combine the experts' knowledge with the public's emotions and intuitions.
Speaking of Availability Cascades
"She's raving about an innovation that has large benefits and no costs. I suspect the affect heuristic."
"This is an availability cascade: a nonevent that is inflated by the media and the public until it fills our TV screens and becomes all anyone is talking about."
مشارکت کنندگان در این صفحه
تا کنون فردی در بازسازی این صفحه مشارکت نداشته است.
🖊 شما نیز می‌توانید برای مشارکت در ترجمه‌ی این صفحه یا اصلاح متن انگلیسی، به این لینک مراجعه بفرمایید.