سرفصل های مهم
فصل 01
توضیح مختصر
زمان مطالعه

7 دقیقه

سطح

خیلی سخت
دانلود اپلیکیشن «زیبوک»
این فصل را می‌توانید به بهترین شکل و با امکانات عالی در اپلیکیشن «زیبوک» بخوانید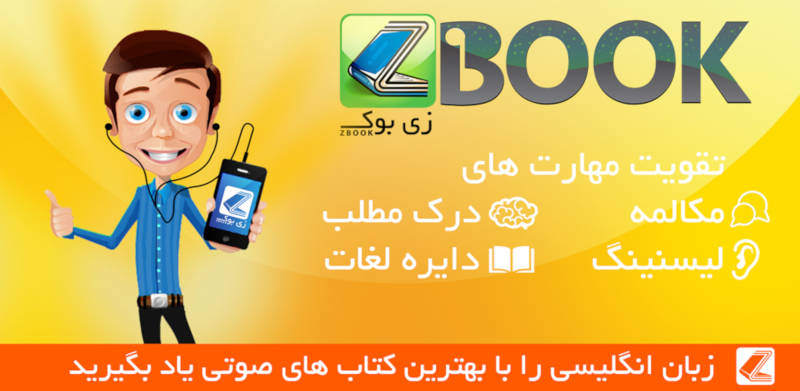 متن انگلیسی فصل
CHAPTER ONE
Buzz, buzz, buzz. Angus groaned and hugged the pillow closer to him. Maybe if he pretended to be asleep the noise would just go away. Buzz, buzz. It stopped. But there was someone hammering on the wall. Or, no, it seemed to be closer. It seemed to be coming from inside his head. Buzz, buzz, buzz. Angus groaned again, stretched out his arm and pulled the ringing phone to his ear.
"Good morning, Angus," he heard Ross's voice say, "Or should that be 'Good afternoon'? How're you feeling?"
"I'm dying. Leave me alone," was Angus's mumbled reply.
"Nah, that wouldn't be much fun." Ross sounded like he was enjoying himself.
Angus turned over, wincing as the sunlight hit his eyes. "What are you doing up so early? Why are you so cheerful?"
"I'm not cheerful, it's just Schadenfreude. And it's not early, it's 1 o'clock and I've been up since eight. Some of us have real jobs, you know."
"Uh-huh," was Angus's response.
"So, you had a good time last night, then? Susie and you seemed to be having a good chat when I left."
"Oh?" The mention of Susie's name had finally woken Angus up.
"In fact, I was wondering if you know where she is? A body's been found and everyone has to get to Arthur's Seat now."
Angus pulled himself into a sitting position, and rubbed his eyes while he tried to understand the implications of Ross's question. It took a moment but then he felt himself blush to his ears.
"No, no! I've no idea where she is," he protested. "Wh-why? Can you not get hold of her?"
"No, she's not answering her phone, so I put two and two together…" Ross still sounded amused, but became serious, "But she really needs to come to work, the boss is not pleased, so if you hear from her…"
"Of course. You said Arthur's Seat and a body?"
"That's right. I'm heading over there now."
"OK, well I hope you find Susie soon."
"Right you are, bye."
Angus sat a moment, the phone quiet in his hand. A body on Arthur's Seat, now that didn't happen every day of the week, maybe he'd walk up there himself, see what was going on. He might see Susie… and some fresh air would help his sore head. But first things first: he needed a cup of tea.
Thirty-five minutes later, Angus stumbled out of the front door of the Marchmont tenement he had lived in for a little over a year and began to walk in the direction of Newington. It was warmer than he had expected and he was soon regretting the jacket he'd grabbed on his way out. He quickly forgot about that as he turned into Holyrood Park Road and saw the police vans parked at the end, sirens off but blue lights flashing. He was surprised that they were still there, as he had taken a long time to get ready. It must be very serious.
As he neared the entrance to Holyrood Park, he could see a police-tape barrier strung across the road and pavement. A group of students from the nearby university accommodation were smoking and texting; a couple of joggers had also paused and were chatting to an elderly couple; off to the side was a young woman. She stood out with her amazing, fiery-red hair which was blowing across her face in the breeze. It contrasted perfectly with her green dress, and Angus was momentarily distracted by this vision.
He quickly turned his attention, however, to the men and women on the other side of the plastic barrier: police officers, forensic scientists and other miscellaneous people who had a job to do at a crime scene. He caught sight of Ross standing near a van, talking to his superior. Looking around, he saw Susie approach them - so Ross had managed to find her. He watched as she greeted Ross and their chief, who didn't look very pleased. He gestured towards the crowd of people and Susie started walking in their direction.
As he waited for her to cross the 100 yards or so to where he and the others were standing, his attention was again diverted, this time to two paramedics carrying down a covered body and a police officer pulling at the lead of a dog. The animal, a Border Collie, was tugging at its restraint and barking quite fiercely. The uniformed officer was clearly having some trouble keeping the dog under control.
"Thank you everyone, there's nothing to see here. Please be on your way and clear the area, so that we can get on with our investigation." Susie seemed less than happy to have this task and stood with arms crossed as the collection of people moved off a few more yards. Job done, she turned to Angus.
"Afternoon. What you doing here then?" The tone was neutral but there was a hint of a smile on her face.
"Well, Ross woke me up and so I thought I might as well come and have a look…" Angus smiled and trailed to a halt. "Um, so how are you?"
"Couldn't be better." Angus nodded at the sarcasm and asked: "What happened here anyway?"
"Now Angus, you know I can't tell you anything. You'll just have to read about it in the paper. Besides, I'd better be getting on. See you later."
"Yes, fine. Take care."
Angus watched as Susie started to walk away. Behind her he could see the struggling officer and dog, which was still pulling at its lead. Angus imagined it desperately trying to return to its master's side, the story of Greyfriar's Bobby, the dog who wouldn't leave his master's grave, coming to mind… And at that moment, the collie finally broke free of the young officer and went tearing off, dodging parked cars and outstretched arms, before vanishing into the undergrowth.
There were shouts and arm-waving from the police officers but nothing more of interest to see. Angus turned his back on the scene, and wondered what he should do now. It was a lovely day and he was in no hurry to return to his messy flat; he'd go for a walk and clear the cobwebs. Removing the too-warm jacket, he meandered off, with only one more glance at the action behind him, the mound of the Crags and Arthur's Seat bathed in the soft April sunlight.
مشارکت کنندگان در این صفحه
تا کنون فردی در بازسازی این صفحه مشارکت نداشته است.
🖊 شما نیز می‌توانید برای مشارکت در ترجمه‌ی این صفحه یا اصلاح متن انگلیسی، به این لینک مراجعه بفرمایید.