سرفصل های مهم
فصل 04
توضیح مختصر
زمان مطالعه

5 دقیقه

سطح

سخت
دانلود اپلیکیشن «زیبوک»
این فصل را می‌توانید به بهترین شکل و با امکانات عالی در اپلیکیشن «زیبوک» بخوانید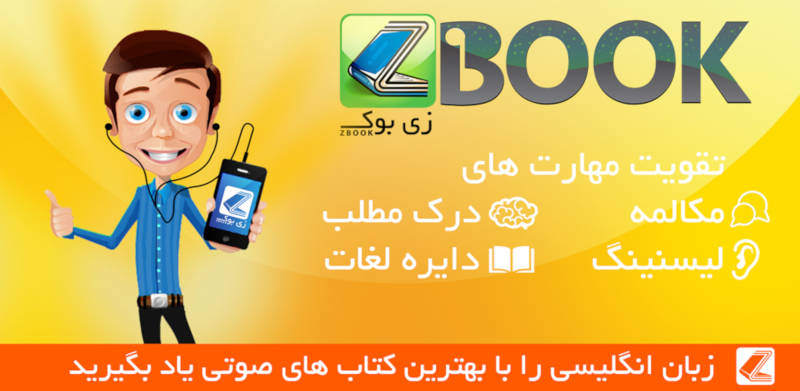 متن انگلیسی فصل
CHAPTER FOUR
Angus found the events of the day difficult to put out his mind. Who was the murdered man? Was the girl with red hair connected to him? But until he saw Ross and Susie, he'd have to leave his questions unanswered. And even when he saw them, he knew there was little they'd be allowed to tell him.
Instead, he decided to try and do some writing, get back into a routine after weeks of being on the road. But his heart wasn't in it, and he spent the following two days staring at a blank computer screen, pacing his flat and trying to persuade his brain to cooperate. It ignored all his entreaties and so Angus contemplated the pile of ironing instead, pondered about dinner, wondered at the football results and dreamt about Susie's blue eyes and dimply smile.
The only break from this mental torture had been popping out to buy some milk and the evening newspaper. This could at least satisfy some of his curiosity regarding the dead man: news of the murder had been made public and the local paper provided some basic details about the victim.
He was the owner of a small gallery in Stockbridge, married with no children. The police had released his name, Geoffrey Brodie, and were asking for witnesses to come forward with any information about the night of the murder.
Having read these few facts, Angus was about to Google the name when his phone beeped. Ross hadn't been in touch since Angus had returned the dog - no doubt working day and night on the case - so Angus was surprised but happy to read his text message: "Drink? Blind Poet? In 20 mins?"
Angus tapped in "Great! CU at the pub!" while he looked for his keys and jacket, all thought of Geoffrey Brodie suddenly forgotten. He was about to leave when he had a thought: maybe Susie would be there… There was a sudden panic as he quickly shaved, dug out a crumpled but clean T-shirt and dragged a comb through his hair. Ten minutes later he ran out the door.
Arriving late, cheeks pink and out of breath, he found Ross alone except for a half-finished beer. They exchanged greetings, Angus got himself a pint and sat down.
"How's it going?"
"Well, could be better. It's been mad at the station, as you can imagine. It's not been going well, though we think we've got a lead now. But all these people keep calling with information that turns out to be completely bogus."
"Umm," Angus said sympathetically, "So, what's the theory?"
"I can't say much. But, well, let's put it this way: Brodie seems to have had some very shady friends."
"What kind of thing? Handling stolen goods? Drugs?"
Ross gave a non-committal shrug.
Angus was quiet a moment: "So, do you think a deal went wrong, or something, and ended badly for him?"
"Something like that."
Angus nodded, the germ of an idea had been planted, perhaps the start of a new story? His mind wandered as he supped his pint and looked unseeingly at the familiar poster-covered walls of their favourite pub.
His daydreaming was interrupted by Ross getting up to greet Susie, who had just walked in the door. Angus's heart began beating just that little bit faster.
"You made it then. Angus is in his own world again, so I could use the company." Ross grinned, "Same as usual?"
Susie just nodded as she sat down with a sigh.
"Hi, Susie, lo-long day?" Angus stammered.
"Urn, yeah. It's been non-stop." She did look tired, but Angus would never have let on he thought this. They were silent while they waited for Ross to return with her drink. "Thanks," was her reply, when Ross brought over her G&T. She took a sip and finally smiled: "That's better! So, Angus, how are you? What have you been up to?…"
With that the conversation started up again. A few hours later, as they stood on Buccleuch Street, ready to go home, Angus remembered the girl: "Ross, mate, I meant to tell you, there was this girl - had amazing red hair - standing watching at Arthur's Seat the other day. And, well, I saw her again and overheard her talking. Something about it being good he was gone. Do you think she had anything to do with the murder?"
Ross thought a moment but then shook his head, "I doubt it, she could have been talking about anything. But I'll get someone to look into it, just in case."
"OK. 'Night then. 'Night Susie."
"'Night."
"'Night Angus, sleep tight…" Susie answered with a giggle and a wave.
Angus went home, feeling happy to be back in Edinburgh and to already have a vague idea for his next book.
مشارکت کنندگان در این صفحه
تا کنون فردی در بازسازی این صفحه مشارکت نداشته است.
🖊 شما نیز می‌توانید برای مشارکت در ترجمه‌ی این صفحه یا اصلاح متن انگلیسی، به این لینک مراجعه بفرمایید.