سرفصل های مهم
آوریز و ایستگاه اتوبوس
توضیح مختصر
زمان مطالعه

9 دقیقه

سطح

خیلی سخت
دانلود اپلیکیشن «زیبوک»
این فصل را می‌توانید به بهترین شکل و با امکانات عالی در اپلیکیشن «زیبوک» بخوانید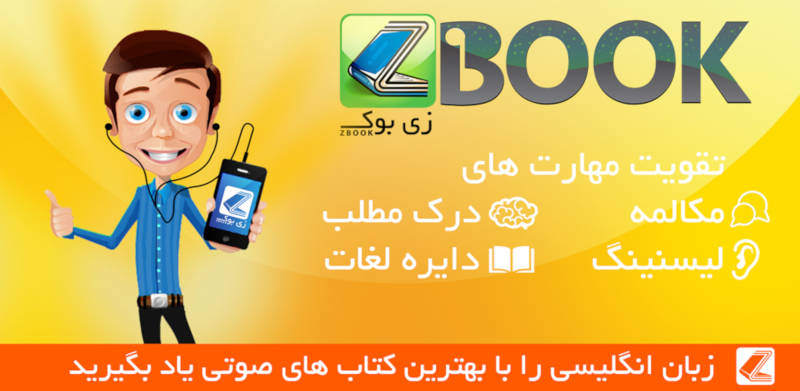 متن انگلیسی فصل
CHAPTER TWO - Braces and a bus station
The next day in the school library, Buffy was doing her exercises with Giles. She had to do them every day. A Vampire Slayer had to be strong.
Giles was holding a big soft ball. Buffy was hitting it as hard as she could. Xander was watching.
Buffy wanted to go to the World Culture Dance at the Bronze the next evening. But she was always busy at night. She walked around the streets of Sunnydale and looked for vampires.
'So,' she said to Giles, 'can I go?' She hit the ball very hard with her foot.
Giles almost fell. 'No,' he answered.
'Why not?' Buffy hit it again.
'Because you're the Slayer,' Giles said. 'You're not like other girls. You have a job, an important job. You haven't got time for dances.'
Another hit. 'Blah, blah, blah!' said Buffy. She was angry. It just wasn't fair.
Giles tried again. They often had this kind of conversation. 'Buffy - listen to me. You can't go to the dance. Your exchange student mustn't find out about you. You have to be careful while he's living with you.'
'He's living in the same house as her - he's not living with her,' Xander said quickly. No one seemed to understand the difference except him.
'So I have to go to the dance,' Buffy said. 'Like an ordinary person.' Hit!
'I didn't mean that,' said Giles. He was tired.
Buffy knew that she was winning. 'Come on, Giles!'
She got ready to hit the ball again.
'OK, OK!' Giles said quickly. 'That's enough for today. Go to your dance.'
'Yes!' Buffy smiled. 'I win!'
'And I need a cup of tea and a rest.' Giles walked slowly out of the library.
'Cool!' said Xander. 'We can all go to the dance together.'
'But you're going with Willow,' Buffy said.
'Well, I am going with Willow, but I'm not going with Willow. I'm going with you and Willow. There'll be three of us - that's safe! Without you, we're two.'
'Ah - and two means a date?!' asked Buffy.
'Kind of…' Xander felt uncomfortable. 'Buffy, I love Willow and she's my best friend. But you don't go on a date with your best friend.'
'Hey, guys!'
Willow walked into the library. She looked a bit sad.
'Oh, no!' thought Xander. 'I hope she didn't hear me.'
'Hi, Will!' he said loudly. We were just talking about happy things. You, me and Buffy are going to the Culture Dance! Happy!'
Willow didn't look very happy.
'Not happy…?' asked Xander.
'Yes… no!' Willow said. 'Rodney's disappeared.'
Giles walked back in. 'Is there trouble with Mr Munson again?'
'He didn't come home last night. The police are looking for him,' Willow said.
'Was Rodney with us when we left the museum?' asked Buffy. 'I don't remember him on the bus.'
'Maybe he got in trouble at the museum,' said Willow.
Xander laughed. 'Maybe he woke up the mummy!'
Willow laughed too. 'Yeah and she got up from the sarcophagus!'
'And killed him!' Buffy smiled.
Suddenly, they stopped laughing. They were all thinking the same thing. Buffy, Xander, Willow and Giles all ran out of the library. They got into Giles's car and drove to the museum.
When they arrived, the museum was closed. Luckily, Giles knew one of the guides 'someone else interested in boring, dead things,' said Buffy - so they could go in.
They went into the Inca Room. Buffy saw something on the floor next to the sarcophagus. 'Hey, look! It's the plate. Someone's broken it.'
'Has the mummy escaped then?' Willow asked.
Both Buffy and Xander looked in the sarcophagus, but the mummy was still there. Giles looked at the pieces of the plate. 'Interesting,' he said. 'Look at these pictures…'
Suddenly, a big man with a long knife appeared from nowhere. He tried to hit Buffy with the knife. Willow hid behind Giles. Buffy jumped away and was ready for a fight.
The man looked down into the sarcophagus just for a minute. He seemed surprised. Xander jumped onto him. But he fell off as the man ran away.
'Hey, I saved us!' said Xander.
'Come on - let's go!' said Giles. 'He'll probably come back again soon.'
Willow was looking at the mummy again. 'Giles, were the Incas very clever?'
'Yes, very,' he answered.
'Did they have… dentists?'
They all looked into the sarcophagus again. The mummy had braces. Rodney Munson's braces.
'I think Rodney's body in the sarcophagus surprised the guy with the knife,' said Willow. 'He ran away because of it.'
They were all back in the library.
'Rodney's body looked so… dead,' she continued.
'Yeah - five hundred years dead,' said Xander. 'But why?'
'This mummy was from the Sebancaya area of Peru,' said Giles. He was looking at a piece of the plate. 'The answer will be on the plate. But I'll have to look at all those pictures and translate them. It'll take a long time. But we can start tonight with…'
'Ampata!' said Buffy suddenly. 'I'm late! He's waiting for me at the bus station. I have to go.'
'Buffy - Rodney's dead. How can you think about your exchange student now?' said Xander.
'He doesn't speak much English and he's alone,' said Buffy angrily. And then she had an idea. 'And he's from South America. Maybe he can translate the pictures on the plate.'
'OK,' said Xander. He held up his hands. 'But Willow and I are coming with you.'
Willow looked surprised. 'Why?'
'I don't care - let's go!' said Buffy.
Ampata Gutierrez was excited. It was his first time in the USA - in California. But where was his exchange host? He looked around the dark, empty bus station. She was already half an hour late.
'Ampata,' a voice said very quietly. He looked around but he couldn't see anyone.
'Ampata,' the voice said again. Ampata looked into the darkness. 'Hello?' Then he saw her.
She was the scariest, most horrible thing in the world. He started to shout as she came nearer. Then she held his throat and kissed him.
And Ampata knew that this was his last visit to the USA, or to anywhere.
مشارکت کنندگان در این صفحه
تا کنون فردی در بازسازی این صفحه مشارکت نداشته است.
🖊 شما نیز می‌توانید برای مشارکت در ترجمه‌ی این صفحه یا اصلاح متن انگلیسی، به این لینک مراجعه بفرمایید.