سرفصل های مهم
من زندگی را انتخاب می کنم
توضیح مختصر
زمان مطالعه

10 دقیقه

سطح

خیلی سخت
دانلود اپلیکیشن «زیبوک»
این فصل را می‌توانید به بهترین شکل و با امکانات عالی در اپلیکیشن «زیبوک» بخوانید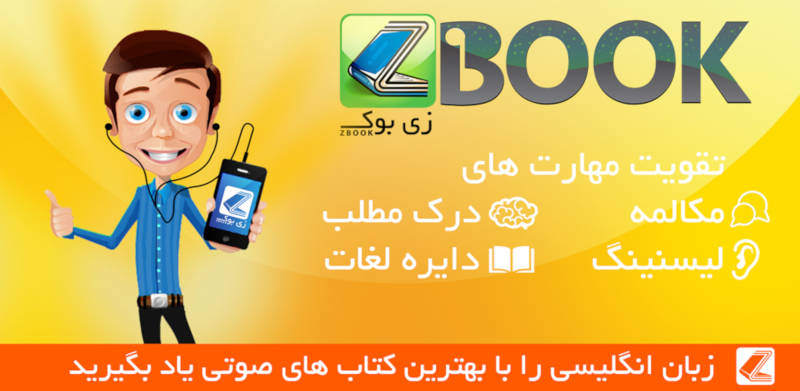 متن انگلیسی فصل
CHAPTER FIVE - 'I choose life'
Buffy and Willow were sitting in the library. On the table in front of them was the piece of plate and some books. They were looking through the books for pictures like the ones on the plate. But Buffy didn't feel very lucky.
'We've been here for hours, Will!' she said. 'I'm so bored. I prefer slaying vampires to this.'
Willow said nothing. She was looking ahead of her. She didn't seem to hear Buffy.
'Willow? What's wrong?' Buffy asked. 'Is it Xander and Ampata? She's only here for a week, you know.'
'Yeah. And then Xander will fall in love with someone else. And it won't be me,' said Willow sadly.
'Oh, Willow.' Buffy felt very sorry for her friend.
Just then Giles came in. He looked at Buffy's book. 'Fantastic!' he said. 'Good work, Buffy!'
Buffy looked at the book. 'What have I done?!'
Giles pointed at one of the pictures on the open page. It was almost the same as the picture on the plate.
'Maybe Rodney's killer is the mummy,' he said.
'Why do you say that?' Willow asked.
'Look,' said Giles. He pointed at the page. 'A mummy can live on the life of another person. It kills people to live.'
'So we have to find the mummy,' said Buffy. 'And we have to stop it. How do we do that?'
Giles started to answer. But just then Xander and Ampata ran in. They both looked frightened. The man with the knife has come back!' said Xander.
Giles made some tea while Xander told the others the story.
'What does this guy want from us?' said Willow.
'I don't know,' said Xander. 'He said, "You took the plate.'"
'The plate is clearly a problem,' said Giles. 'Where can we keep it safe?'
'You must destroy it,' said Ampata, 'or someone will die.'
'Someone has already died,' Giles answered.
'What? Did the man with the knife kill someone?' asked Ampata.
'No, not exactly,' said Buffy.
'You're not telling me everything,' said Ampata.
No one said anything. Xander looked at the floor.
Ampata was upset. 'That plate is dangerous. You must destroy it! Please believe me.' She turned and ran out of the library.
'Ampata!' Xander ran after her.
'Xander!' Willow followed Xander.
'Willow…' Buffy started to say. But then she stopped.
Someone had to help Giles in the library.
Xander was talking to Ampata outside the library. 'Ampata, listen! You're safe with me.'
Ampata was crying. 'Your archaeology club is dangerous. I don't want that. I just want an ordinary life.'
She walked off. Willow came over to Xander. 'Is she OK?'
'She's just a bit frightened,' he said.
Willow smiled kindly at him. 'Why don't you take her to the dance tonight?' She didn't want to say it. But it was the right thing to do.
Xander looked surprised. 'But I thought…'
'I'll see you there,' said Willow. She smiled again. But inside she wasn't smiling.
Xander smiled back. He was really happy. 'Willow - you are my best friend!'
'I know,' Willow said quietly as Xander ran off after Ampata.
Giles and Buffy were looking at the piece of plate again.
'I don't understand,' said Buffy. 'Why does the bodyguard want this bit of plate? How is it useful?'
'Maybe he wants to join it to the other bits,' Giles said.
'Do you think he's got the other bits?' asked Buffy. 'We didn't find them all.'
'We had to leave the museum very quickly,' said Giles. 'Perhaps the other pieces are still in the exhibition room somewhere.'
'Why don't we go back there and look?' said Buffy. 'Maybe the bodyguard will come back too.'
'Yes,' agreed Giles. 'And we'll be ready for him. Let's meet there tonight.'
'Oh, Giles - not tonight,' said Buffy. 'I've got plans!'
Giles looked at her. Buffy knew that face.
'OK, OK,' she said. 'No plans.'
The Incan princess felt a bit better. With Xander, she felt almost safe.
Almost.
She was still frightened of the bodyguard, and of the plate. She couldn't have an ordinary life while the bodyguard was living.
She loved her new life here. It was much better than her life in Peru - 500 years ago. She wanted to make a new start in Sunnydale.
Xander and Ampata were walking through school. 'OK,' said Xander. 'I have something to tell you. And it's a little bit scary.'
The princess looked worried again. 'What is it?'
'Well,' said Xander, 'I really like you. Will you come to the dance with me?'
'Oh!' Ampata smiled. 'That's not scary!'
'Oh, it is, believe me,' said Xander. 'Can I tell you something?' said Ampata. 'I really like you too.'
'Really?!' Xander was surprised. 'Yes, really!' she said with a laugh. 'Wow - that's great!' said Xander. 'I need to go in here,' said Ampata. She pointed to the girls' toilets.
'OK. I'll wait for you,' said Xander. Ampata went in and looked at herself in the mirror. She looked happy. But she also looked a bit ill. 'No,' she thought. 'I've taken two lives already. That's enough.' Then she saw her hands. They looked old. 'It's not fair!' she thought angrily. She didn't want to kill anyone else.
But she didn't want to go back in the sarcophagus. She wanted to live.
Then she saw the bodyguard behind her in the mirror. 'Please don't kill me,' she said. She spoke in a very old language.
The bodyguard spoke in the same language. 'You're already dead. You've been dead for 500 years.'
'But it wasn't fair,' Ampata said. 'I didn't do anything wrong.'
'Rodney Munson didn't do anything wrong. The exchange student from Peru didn't do anything wrong. But you killed them anyway.'
'Please,' said the princess. 'I'm in love.' It was true. She loved Xander. She felt like a real person with him, and not a sacrifice.
The bodyguard came closer. 'You must die. You are the sacrifice. You have no choice.'
He held up his knife. But as he brought it towards her,
Ampata caught his arm in her hand. 'Yes, I do,' she said. 'I choose life.'
She held his arm behind his back and kissed him. His life became hers. She looked strong and young again.
It only took a few seconds. The princess moved his dead body into one of the toilets. Then she came out. Xander was waiting for her.
She smiled at him. 'Xander - I'd love to go to the dance with you.'
Xander smiled back. He felt very happy. He took her hand and they walked off together.
'Now, finally, I can be happy,' the princess thought.
مشارکت کنندگان در این صفحه
تا کنون فردی در بازسازی این صفحه مشارکت نداشته است.
🖊 شما نیز می‌توانید برای مشارکت در ترجمه‌ی این صفحه یا اصلاح متن انگلیسی، به این لینک مراجعه بفرمایید.