سرفصل های مهم
چگونه یک شکلات بخوریم
توضیح مختصر
زمان مطالعه

9 دقیقه

سطح

خیلی ساده
دانلود اپلیکیشن «زیبوک»
این فصل را می‌توانید به بهترین شکل و با امکانات عالی در اپلیکیشن «زیبوک» بخوانید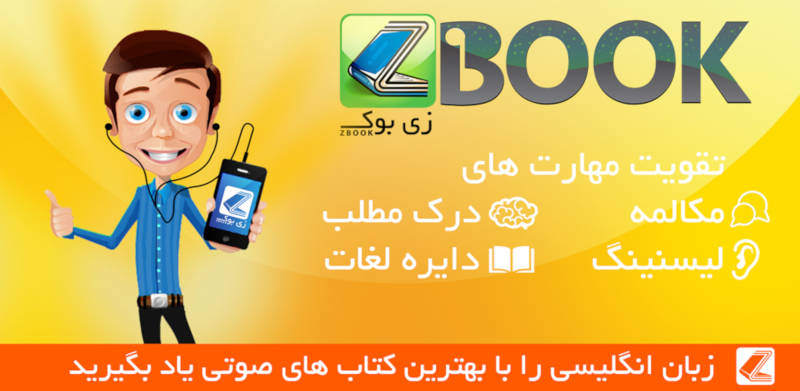 متن انگلیسی فصل
CHAPTER FOUR - Haw to eat a Twinkie
Oz and his friend Devon were busy. Their band, Dingoes Ate My Baby, was playing at the World Culture Dance at the Bronze that night. They had to put all their things in Oz's car. As usual, Oz was doing all the work. Devon was talking to his new girlfriend, Cordelia Chase. 'Let's meet at the Bronze after you've played,' said Cordelia. 'Yeah, cool,' Devon said. 'Is he coming?' They both looked at a very tall blond Swedish guy. He was standing near Cordelia.
'He follows me everywhere,' she said to Devon. She didn't look happy. 'This exchange student thing is terrible. They don't even speak American!'
Cordelia walked off, and Sven followed her. Devon watched his girlfriend. 'Wow! She's fantastic!' he said to Oz.
'Mmm,' Oz said. He wasn't sure. 'Hey, man! You have to get a girlfriend. You play the guitar in a band! Lots of girls would love to go out with you. And there are so many pretty girls in Sunnydale,' his friend said.
Oz didn't answer. He got into the car. 'Come on. Let's go.'
As usual, Willow and Xander met that morning before school. They were talking about the dance. Everyone had to wear something from another culture.
'I'm wearing something from Iceland,' Willow said. She felt a bit sad. She wanted to go to the dance with Xander. But she knew that he didn't feel the same way.
'What about me?' Xander said. 'Which countries have cool clothes?'
'What about those shorts from Austria - you know, lederhosen?' Willow said. She thought about Xander's legs in shorts.
'No way!' said Xander. 'They look really stupid…' Suddenly, he stopped talking. Willow looked at him. He was looking ahead and smiling. Ampata and Buffy were there.
'Not Ampata again!' thought Willow. But she also waved and smiled.
'Are you OK, Ampata?' Buffy asked as they walked into school. Ampata was very quiet.
'There are so many people here,' she said.
Buffy smiled at her. 'Don't worry. You'll soon make friends.'
Just then she saw Xander and Willow. They stopped to say hi. Xander only seemed to see Ampata.
They all walked to their first lesson together. Xander didn't stop talking to Ampata. Willow looked sad.
After the first class, they all went to the library. 'Mr Giles works in the library,' Buffy told Ampata. 'He's a bit strange sometimes. But he'd like to meet you.'
When they arrived, Giles was looking at a piece of the Incan plate.
'Ampata, this is Giles,' said Buffy.
'Hello,' Ampata said.
'Pleased to meet you,' said Giles. He gave her the plate. 'Can you translate this?'
'Giles!' said Buffy. But Ampata didn't seem very surprised. She took the plate.
'Why are you asking me?' she said.
'Well, it's from Peru,' Giles said. 'It's from the sarcophagus of an Incan mummy. We're trying to translate it because…'He stopped suddenly.
Willow helped him. 'Because we're in the archaeology club,' she explained.
'Where are the other pieces?' asked Ampata.
'We don't have them,' said Buffy.
Ampata was looking at it closely.
'What does this picture mean?' Giles pointed to a picture of a man with a knife.
'I'm not sure exactly,' said Ampata. 'But I think this person is a bodyguard.'
'Ah, a bodyguard. So he stays with the mummy at all times?' asked Giles.
'Yes, that's right,' said Ampata. 'Sometimes people try to touch the mummy. He has a knife and he protects her.' She gave the plate back to Giles.
'Well, thank you. That's a good start for our… club.' Giles looked at Buffy.
'Oh, yes, Ampata,' Buffy said quickly. 'I'm sorry. I have to do lots of things for the archaeology club now. Boring things… Willow, can you stay with Ampata today?'
Willow didn't have time to answer. Xander answered instead. 'I'll stay with her, Buffy. Don't worry, Will - I can do it.'
Ampata smiled. 'Yes, that will be fun.'
They walked out together. Willow watched them. 'He really likes her,' she said sadly. Buffy looked at her friend. What could she say?
Xander was having a great time. Usually, girls didn't laugh at his jokes. They thought he was a bit strange. But Ampata seemed to enjoy his conversation. They went to Xander's classes together and had lunch in the school cafe.
After school, they sat outside and talked. Xander was telling her about American food.
He took a Twinkie out of his pocket.
'What's that?' Ampata asked.
'This is a lovely all-American cake. And you eat it like this…'
Xander put it all in his mouth. Ampata laughed.
'But now I can't try it!'
Xander couldn't speak. He was still eating the Twinkie. But he took out another Twinkie from his pocket and gave it to Ampata.
She put it in her mouth. Then she started laughing. 'I can't eat it like that!'
'Yes, you can. And if you eat it really quickly, you don't get fat.'
Ampata ate the cake then smiled at him. 'You are strange.'
'Girls often tell me that,' said Xander. "Then they run away.'
'Well, I like you when you're being strange,' said Ampata. They both laughed again.
Suddenly, they stopped laughing. It was the man with the big knife - and he didn't look happy.
'You took the plate!' he shouted angrily. 'Where is it?'
The he tried to hit Xander with his knife. At first Xander held the man's arm back, but the man was very strong.
Then Ampata cried out. The bodyguard - if he really was a bodyguard - looked at Ampata for the first time. 'It is you!' he said.
While he was looking at Ampata, Xander hit him hard. The man fell back.
Xander took Ampata's hand. 'Come on!' And they ran into the school.
مشارکت کنندگان در این صفحه
تا کنون فردی در بازسازی این صفحه مشارکت نداشته است.
🖊 شما نیز می‌توانید برای مشارکت در ترجمه‌ی این صفحه یا اصلاح متن انگلیسی، به این لینک مراجعه بفرمایید.