سرفصل های مهم
فرهنگ جهانی رفص
توضیح مختصر
زمان مطالعه

9 دقیقه

سطح

خیلی سخت
دانلود اپلیکیشن «زیبوک»
این فصل را می‌توانید به بهترین شکل و با امکانات عالی در اپلیکیشن «زیبوک» بخوانید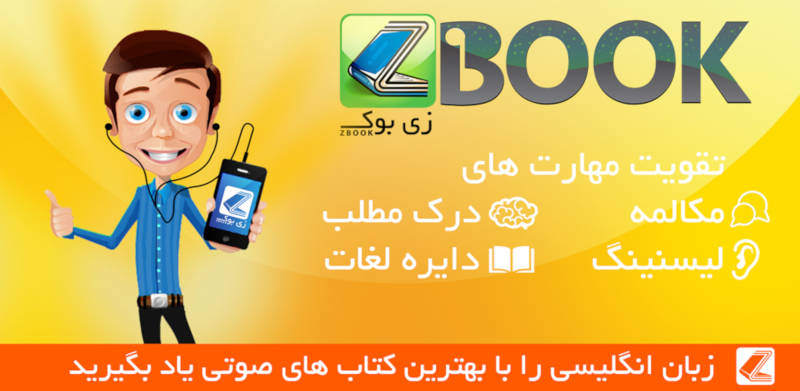 متن انگلیسی فصل
CHAPTER SIX - The World Culture Dance
Ampata and Buffy were in Buffy's bedroom. Ampata was almost ready for the dance. In her Peruvian dress she looked like a beautiful Incan princess.
'Buffy, can I borrow some make-up?' she asked.
'Of course,' Buffy said. 'There's some on the desk.'
Ampata saw some bags on the table. 'What's in the bags?'
'Oh, the bus station sent the rest of your things,' Buffy said.
'Oh, yes,' said Ampata, 'I must move them.' 'Don't worry,' Buffy said. 'I can do it.' She looked down at her jeans and T-shirt. 'I'm not going to the dance.' 'Why not?'
'Oh - I have to do some work. Archaeology club work.'
Ampata looked surprised. Buffy smiled at her. 'Don't worry. Xander will be with you.'
'Yes,' Ampata said. 'I like him a lot. He's funny!' She put on some make-up in front of the mirror and turned to Buffy. 'A long time ago I knew someone just like you. You are always thinking of other people.'
Buffy walked over to Ampata's bags. 'Yeah?'
'Yes,' Ampata said slowly. 'This person had to protect her people. No one else could do it.'
As Ampata was talking, Buffy looked in one of her bags. There were boys' clothes in there! What?!
'They chose her from all the girls of her age. She was…'
'Special,' Buffy finished. How much did Ampata know?
'You know the story?' asked Ampata.
'Maybe…' said Buffy.
'She was sixteen like us,' Ampata said. 'She was a sacrifice, and she died. She never really lived her life.'
Just then they heard someone at the door. 'That'll be Xander and Willow,' Buffy said. She ran downstairs and opened the door.
It was Xander - in cowboy clothes.
'It's Clint Eastwood!' Buffy laughed. 'Hey, where's Willow?'
'She's not coming with us,' Xander said. He looked at Buffy's clothes. 'What about you? You don't look ready.'
'I'm not coming,' Buffy said. 'Giles and I are looking for mummies instead.'
Xander started to say something. But just then he saw Ampata. She was walking down the stairs and she looked beautiful.
'Hello, Xander,' she said with a smile.
Xander couldn't speak. 'Ah, yiyuh.'
Buffy laughed. 'I can translate for you, Ampata. He thinks you're beautiful.'
Buffy's mother came in then. 'Ampata, you look wonderful! Buffy, why don't you go too?'
'Oh, I told you, Mum. I've got too much homework,' Buffy said quickly.
Ampata took Xander's hand. 'Well, goodnight then.' 'Be careful,' Xander said to Buffy quietly. 'I will,' she said.
And Xander and Ampata left for the dance.
Cordelia was wearing something from Hawaii. She thought she looked great. Of course, Hawaii was part of the United States, so it wasn't really another culture. But Cordelia didn't care. She just wanted to wear beach clothes.
As she walked into the Bronze, she saw Willow. Willow was wearing an Eskimo coat. She looked very, very hot! Cordelia didn't understand. Willow was one of the cleverest students at Sunnydale High, but she did really stupid things sometimes.
Cordelia's friend, Gwen, waved at her. 'Hey, where's Sven?'
'I don't know and I don't care,' said Cordelia. 'I'm trying to lose him. He's so boring. He never says anything.'
Just then, Sven appeared. Gwen looked at him. 'He's quite good-looking,' she thought. 'And conversation isn't very important anyway.'
'Hi, Sven,' she smiled. 'Let's get a drink.'
Willow felt uncomfortable. It was very hot in the Bronze. Maybe her Eskimo clothes weren't a good idea…
Xander and Ampata walked in together. Ampata looked beautiful - and cool.
'Why did I wear these stupid clothes?' Willow thought.
Xander saw her and waved. He and Ampata came over. 'Hi, Will!' he said. 'You look… warm.'
'Err - thanks,' said Willow. 'You guys look great.'
Dingoes Ate My Baby were playing. Xander looked at Ampata.
'Do you… would you…?'
She smiled at him. 'I'd love to dance,' she said.
And Willow was alone again.
Oz looked at all the high school students. He didn't really like playing love songs but everyone was enjoying this one. He saw a guy in cowboy clothes. He was dancing with a girl in a kind of South American dress. Everyone was looking at them. The girl was really beautiful.
Then Oz saw someone even more beautiful. He couldn't stop looking at her. She was wearing Eskimo clothes. But who was she?
The princess was very happy. She loved dancing with Xander. Then she looked at her arms. She wanted to cry. They were looking old again.
She had to do something quickly - before Xander saw her arms. She ran off the dance floor and out of the door.
A boy was sitting on the stairs. His name was Jonathan. Ampata smiled at him and touched his hair.
Jonathan was a bit worried. "I thought you were with Xander,' he said.
'Not now.' Ampata moved closer.
Xander was surprised. What was happening? Everything was going so well between him and Ampata, until… Why did she run off like that?
He looked around the room. He had to find her. He couldn't lose her now. He left the main room. 'Ampata! Where are you?' he shouted.
Jonathan heard him. 'I'm going!' he said to Ampata, and he went back to the dance floor.
Xander saw Ampata alone on the stairs.
'Ampata! What's wrong?!' he asked.
Ampata started to cry. 'You're too good for me.'
'What?!' Xander didn't understand. He held her very close. 'Talk to me,' he said.
'I can't,' Ampata answered. She looked into Xander's eyes. Xander looked back at her. He really wanted to kiss Ampata. And he was sure that she wanted the same thing.
They kissed. It was a wonderful kiss.
And then Xander started to feel strange… weak… and he was falling…
مشارکت کنندگان در این صفحه
تا کنون فردی در بازسازی این صفحه مشارکت نداشته است.
🖊 شما نیز می‌توانید برای مشارکت در ترجمه‌ی این صفحه یا اصلاح متن انگلیسی، به این لینک مراجعه بفرمایید.