سرفصل های مهم
تغییر برنامه
توضیح مختصر
زمان مطالعه

7 دقیقه

سطح

سخت
دانلود اپلیکیشن «زیبوک»
این فصل را می‌توانید به بهترین شکل و با امکانات عالی در اپلیکیشن «زیبوک» بخوانید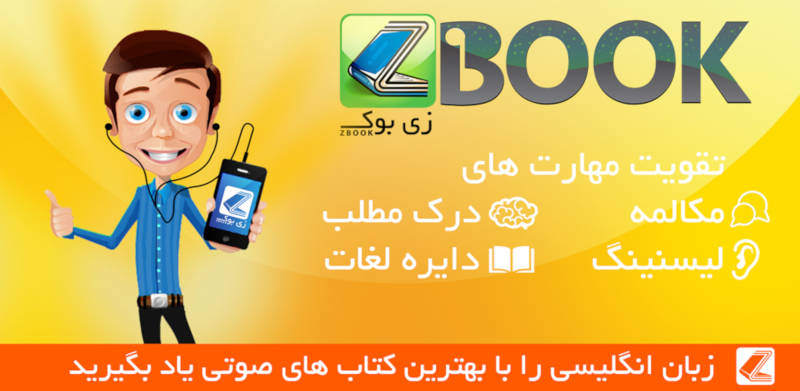 متن انگلیسی فصل
CHAPTER SEVEN - A Change of Plan
On Saturday morning, Dawson, Pacey, Joey, and Jen worked on Dawson's horror movie. They filmed five scenes on a boardwalk by the harbor. The first scene was the one where Pacey cut off Joey's head with a big knife. Dawson filmed Pacey holding the knife above his head. Then Dawson moved closer to his friend and filmed a close-up of the knife. Next he filmed Pacey holding up the rubber model of Joey's head. Dawson had put lots of red paint on the neck of the rubber model. It looked horrible! As he filmed, the paint dripped from the neck and fell onto the boardwalk. The paint looked like blood. Dawson bent his body forward and filmed a close-up of the pool of blood on the boardwalk.
The other four scenes were the last scenes of the movie. Jen acted in all of them and Joey helped Dawson with the lights.
By lunchtime, they had finished all the filming. Now Dawson had to put all the scenes together - he had to edit the final video tape. He was going to do that during the next two weeks. When he'd edited the film, he was going to send it to Boston.
"Thank you, everybody," Dawson said. "This movie is going to be great!"
Dawson put his camera in its case.
"I'll walk home with you, Jen," he said.
Jen and Dawson walked away together. Pacey and Joey watched them go.
"Are you going to the school dance this evening, Pacey?" Joey asked. "Which teachers will be there? Do you know?"
"Well, yes, Miss Jacobs will be there - I know that," Pacey replied. "And I'm going. The woman that I dream about will be there. Are you going to the dance, Joey?"
"No," Joey said. "I'm going to watch videos of Dawson's favorite movies at Dawson's house. It will be like every other Saturday evening!"
She didn't ask Pacey about the woman of his dreams. She didn't want to know who it was. "It isn't me, so that's OK!" she thought.
She walked towards her little rowboat. "I'll see you on Monday," she called to Pacey.
Jen and Dawson stopped near the front door of Jen's house. They looked at each other. They were both thinking about the evening when they almost kissed. And as they thought about the kiss that didn't happen, they both smiled.
"What are you going to do this evening?" Dawson asked. "Joey is coming to my house. We're going to watch some movies. Can you come too?"
"Oh, I'm sorry, Dawson," Jen replied. "Joey doesn't want to spend time with me. And I can't come to your house this evening. I'm going to the school dance."
Dawson's smile disappeared. Suddenly, he felt very sad.
"Who's going to take you to the dance?" he asked quietly.
"Oh, someone who I met last week," Jen replied. "He plays for the Capeside football team. His name is Cliff Elliot."
Cliff Elliot - the brown-haired guy with muscles who attended the film class! The boy who Mr Gold was helping with his stupid film about football!
Jen looked at Dawson's face.
"Don't be sad," she said. "I didn't know about your plan. And I do want to meet more people from school. I didn't really make a date with Cliff. He asked me to go to the dance with him and I said OK."
"That's called making a date," Dawson said.
Jen thought for a moment.
"Yes, you're right," she said. "I'm sorry, Dawson. I wanted to have some fun this weekend."
Then she thought again.
"I have an idea," she said. "You could come to the dance too. We could dance together a few times. I don't have to stay with Cliff all evening."
"No, I won't do that," Dawson replied. "I'll stay at home and watch movies."
And as he walked to his own door, he was thinking about all the things that had happened that week.
"What happened to the kiss that we almost had?" he asked himself.
It was Saturday evening. Joey and Dawson were sitting on the bed in Dawson's room. But they weren't watching a movie. Dawson was talking and Joey was listening. Dawson was talking about Cliff Elliot.
"His football film is so stupid!" he said. "Why is Mr Gold helping him? There are hundreds of movies about football. They all have the same story. They're all about a player who gets injured in a game. The injured player always continues to play in the game. He always scores the final points in the game. The world does not need another movie about that stupid story!"
He stopped speaking for a moment.
"Why does Jen want to go to the dance with Cliff Elliot?" he asked, more quietly. "What reasons does she have?"
Joey laughed and looked at her friend.
"Well, Cliff is handsome," she replied. "And he's tall and strong. He has a nice body. And he's two years older than us. And he drives a car. Are those enough reasons? I'll think of some others - " Joey was angry. She was trying to make Dawson angry too. But then, she couldn't say anything more. Suddenly, he looked so unhappy.
Dawson was unhappy because he was jealous. Joey knew about jealousy. She had been feeling jealous all that week. She had started feeling jealous when Dawson saw Jen getting out of the taxi. Now everything in Joey's life was horrible! She loved Dawson, but he didn't love her. And now Dawson loved Jen, but Jen had made a date with Cliff. Dawson was unhappy about that. Joey was sad because Dawson was sad. It was like a bad movie!
"What did Cliff Elliot do?" Dawson asked her. "He's with Jen this evening. Why? He did something that I didn't do. What was it?"
"He asked Jen to go to the dance with him, Dawson," Joey replied. "You didn't ask her. It's not difficult to understand - it's very simple."
Suddenly Dawson stood up. "I'm going to the dance," he said. "Will you come with me?"
"You want to watch Jen dancing with another guy?" she said. "Are you crazy, Dawson?"
"What else can I do?" he asked. "Maybe when she sees me -" he stopped.
Joey looked at him. She hated seeing him like this.
"OK, Dawson," she said quietly. "I'll come. But it won't be fun."
مشارکت کنندگان در این صفحه
تا کنون فردی در بازسازی این صفحه مشارکت نداشته است.
🖊 شما نیز می‌توانید برای مشارکت در ترجمه‌ی این صفحه یا اصلاح متن انگلیسی، به این لینک مراجعه بفرمایید.