سرفصل های مهم
دختری جدید در شهر
توضیح مختصر
زمان مطالعه

6 دقیقه

سطح

ساده
دانلود اپلیکیشن «زیبوک»
این فصل را می‌توانید به بهترین شکل و با امکانات عالی در اپلیکیشن «زیبوک» بخوانید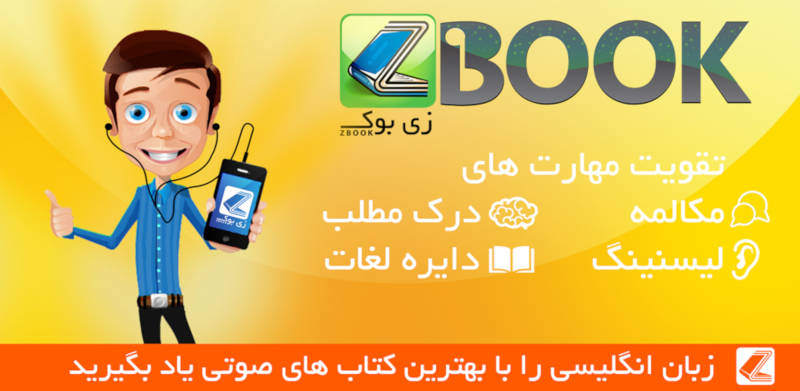 متن انگلیسی فصل
CHAPTER TWO - A New Girl in Town
The next morning, Dawson, Joey and Pacey were shooting some more scenes for Dawson's movie. They were filming at the edge of the creek, near Dawson's house.
Dawson didn't ask Joey to kiss Pacey again.
"We'll shoot that scene next week," he told them. "In the next scene-"
He stopped talking.
A taxi had stopped outside the house that was next to Dawson's house. A very beautiful girl got out of the taxi. She had blond hair and she was wearing lovely, expensive clothes. She was about the same age as the three friends.
"What a wonderful girl!" Pacey said.
Dawson didn't reply. There was nothing to say. Suddenly, Dawson was in love. He'd seen the girl before - he was sure of that. Who was she? Then he remembered who she was. An old couple - Mr and Mrs Ryan - lived in the house next to Dawson's house. And this girl was their granddaughter, Jennifer Lindley. She didn't live in Capeside. She lived in New York City with her parents. Sometimes she visited her grandparents. But she hadn't looked like this when she had last visited. She was growing up fast!
The driver of the taxi took lots of bags and cases out of the car. He put them on the ground. Then he got back into the taxi and drove away. The beautiful blond girl walked over to the edge of the creek.
"Hi," she said. "I'm Jen Lindley. I've come to stay with my grandparents."
Dawson, Pacey, and Joey told the girl their names.
"Will this be a long visit?" Dawson asked. "You have a lot of hags and cases."
"Yes," Jen replied. "I don't know when I'll go back to New York. Gramps - my grandfather - is very ill. I'm going to help my grandmother. We'll take care of him together. Maybe it will be a very long visit. I'm going to start school here tomorrow - at Capeside High."
Dawson and Pacey smiled at each other. Capeside High was their school. Joey was a student there too.
Dawson and Pacey smiled. But Joey didn't smile. She was looking at Dawson. And Dawson was looking into the beautiful eyes of this new girl from New York. Joey understood what was happening. She was losing Dawson's friendship and she was very sad.
That afternoon, Dawson and Pacey were working at Screenplay Video. The store wasn't very busy. Dawson was putting videos on shelves. Pacey was standing behind the customer desk. He was waiting for someone to rent a video. But maybe nobody wanted a movie on this Sunday afternoon.
Suddenly the door opened and a woman walked into the store. Her blond hair was very long and her black dress was very short. She was the most beautiful woman that Pacey had ever seen. She was much older than him but she was gorgeous.
"Hello," Pacey said quickly. "Can I help you? My name is Pacey."
"Hi, Pacey," the woman said in a soft voice. "I'm Tamara. I've only been in this town a few days. I have a new job here. I start work tomorrow. I want to rent a video for the evening."
Pacey gave the woman a piece of paper.
"Please write your name and address on this form, then you can rent a video," he told her.
The woman filled in the form.
"You can look at the videos on the shelves," Pacey said. "But maybe you know which video you want. If you do, tell me the title. I'll find it for you."
"I want to rent The Graduate, if you have it," the woman said. And she gave Pacey a lovely smile. "Have you seen that movie?" the woman went on. "It's about a young man who falls in love with an older woman."
Pacey couldn't speak for a moment. His face became red. Was this woman telling him something? Was she flirting with him?
"Y-yes, that's a great film," Pacey said, when he could speak. "We have that. But have you seen the movie Summer of '42?"
"What's the movie about?" The woman asked. She had light brown eyes and long dark eyelashes.
"It's about an older woman who falls in love with a teenage boy - a boy who is becoming a man," Pacey replied. "It's a great movie!"
"Yes, I remember it now. Summer of '42 was a great movie," Tamara said. "It was once my favorite film." She laughed. "I'll rent that movie another day. I like those kinds of movies. But I'll take The Graduate for this evening."
Pacey walked over to one of the tall shelves and took down a video. He gave it to Tamara.
"How much is the rental cost?" she asked.
"You can pay when you return the video," Pacey said. "Please come back soon."
"Yes, I'll come back soon," the woman said. "Thanks for all your help." And she smiled at him again. "Goodbye, Pacey."
"Did you hear that?" Pacey asked Dawson when the woman had left the store. "Tamara wants me! She was flirting with me."
"You're wrong Pacey. You're dreaming," Dawson replied, smiling. "She was laughing at you, Pacey. Tamara will not be interested in a high school student."
مشارکت کنندگان در این صفحه
تا کنون فردی در بازسازی این صفحه مشارکت نداشته است.
🖊 شما نیز می‌توانید برای مشارکت در ترجمه‌ی این صفحه یا اصلاح متن انگلیسی، به این لینک مراجعه بفرمایید.