سرفصل های مهم
بالا صخره
توضیح مختصر
زمان مطالعه

10 دقیقه

سطح

ساده
دانلود اپلیکیشن «زیبوک»
این فصل را می‌توانید به بهترین شکل و با امکانات عالی در اپلیکیشن «زیبوک» بخوانید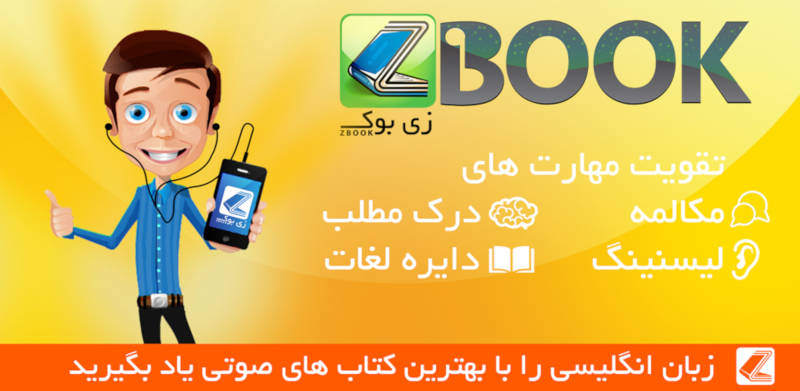 متن انگلیسی فصل
CHAPTER THREE - Capeside High
On Monday morning, Jen Lindley walked to school with Dawson. It was her first day at Capeside High. She was friendly and she was intelligent. After half an hour, Dawson thought, "I've known her all my life. I've been waiting for her all my life. She's wonderful." When classes began, Dawson had to go to a different classroom. He was sad to leave her.
During the morning, Dawson attended a film class. The teacher was Mr Gold. He was a pleasant, middle-aged man. His glasses hung from a chain around his neck.
The class was about the history of movies. But each year, the school also helped one student who wanted to make a movie. The school sponsored the film - it paid the cost of making it. And the school sent the movie to Boston, for the competition for young directors. Mr Gold always helped the student who was making the film.
Dawson wanted Capeside High to sponsor his film, but that wasn't going to happen. Most of the students who attended the film class were older than Dawson. It was always one of the older students whose film was sponsored.
"You must wait until you're older," Mr Gold told Dawson. "Maybe we'll sponsor a movie for you another year.
But when Dawson heard about the film that the school was going to sponsor, he was angry. The student who was making it was named Cliff Elliot. He was a tall, handsome seventeen-year-old boy. Cliff had brown hair, gray eyes and a big, muscular body. He was the best player on the school football team. All the girls liked him. And his movie was going to be about football. It was going to be about a tall handsome boy who was a member of a school football team!
"This movie will be so boring," Dawson thought. "Why is the school going to spend money on something stupid? Why isn't it helping a great new director at the beginning of his life in movies? Why isn't it helping me?"
Pacey walked into the room where his English class was going to take place. And he had a surprise. A beautiful blond woman was standing behind the teacher's desk. It was Tamara - the gorgeous woman who had rented The Graduate at Screenplay Video!
Pacey walked over to her and smiled.
"Hi, Tamara," he said. "It's good to see you. What are you doing here?"
"Hello, Pacey," the woman replied. "I work here. If you're a member of this class, I'm your new English teacher. It's good to see you too, but you must call me Miss Jacobs when we're in school."
"Oh, maybe I'll see you -" Miss Jacobs held up her hand. "Please sit down now, Pacey," she said. "I want to start the class."
During the English class, Pacey was thinking. But he wasn't thinking about English poetry. He was thinking about the teacher.
"She likes me," he told himself. "She really likes me. Dawson was wrong. She was flirting with me yesterday. She doesn't think, 'He's a stupid, ugly kid.' She really wants to know me. OK, she's my teacher. Is that my fault? Is that her fault? No! She wants me and I'm going to talk to her again."
At the end of the class, he walked over to the teacher's desk. "Hi, Tamara - Miss Jacobs," he said. "Did you enjoy The Graduate?"
"Yes, it was great," she replied.
"Do you want to rent Summer of '42 tonight?" he asked. "That's the kind of movie that you like. And the store is open until eight thirty."
"No, I don't want to rent a video tonight," Miss Jacobs replied. "There's a new movie at the theater here in town. I'm going to see that tonight. It starts at nine o'clock."
At lunchtime, Jen looked for Joey in the dining hall. She found her quickly and sat down at her table.
"Joey, I want to ask you something. It's something important," Jen said. "It's about Dawson. Is he your boyfriend?"
"No," Joey replied. "He isn't my boyfriend. He's someone who I've known all my life. But he isn't my boyfriend."
She stopped speaking for a moment.
"Jen, Dawson is a good person," Joey went on. "He hasn't been in love before. Be careful with him. Please don't hurt him."
"I won't hurt him, Joey," Jen said. "I want to be his friend. And I want to be your friend too."
Now Jen stopped for a moment.
"Joey," she went on. "My grandmother said some strange things about you - about you and your family."
"Oh, lots of people in this town say strange things about us," Joey replied. Her voice was cold and hard. "What did she say?"
"Grams said, 'Don't talk to Joey Potter. Stay away from her and her sister.' Why doesn't my grandmother like you?" Jen asked.
"Well, my father is in jail," Joey said. "He steals things. And my sister is going to have a baby and she isn't married. And her boyfriend, Bodie, is black. There aren't many African-American people in Capeside."
"What happened to your mother?" Jen asked.
"She died," Joey said. "Well, people say strange things about the Potter family. Maybe you can understand why now. Does it worry you?" Jen laughed.
"No," she replied. "People said strange things about me when I lived in New York. Your family sounds great!" Jen got up and left the table.
"She's trying to be nice to me," Joey thought. "But I don't want anyone else to love Dawson."
At another table, Pacey was talking to Dawson.
"You have to come with me, Dawson," he said. "You have to come to the movie theater tonight. We can go after the video store closes. Tamara asked me to meet her at the theater. But I need a friend there too. It's going to be the best evening of my life."
"Pacey, you've made a mistake," Dawson said. "Teachers don't go to movies with students."
"You don't understand. She wants me - I know that!" Pacey told him.
Before the afternoon classes started, Dawson found Jen. She was taking some school books from her locker.
"Jen, Pacey wants to go to a movie tonight," Dawson said. "He wants me to go with him. Will you come too? It will be fun."
"Yes, OK, that will be great," Jen replied. Then she closed the metal door and locked it.
"I'll meet you at eight forty," Dawson said.
After school finished for the day, Dawson met Joey. They walked together down to the creek and sat down near the water.
"Joey, will you come to a movie tonight?" Dawson asked. "I've made a date with Jen. I've asked Jen to go to a movie with me. But Pacey will be at the movie theater too. Two boys and one girl - that will be difficult. It will be much better if you come. You can talk to Pacey."
Joey turned and looked at Dawson.
"You want me to come to a movie and talk to Pacey," she said slowly. "You want me to make a date with Pacey Witter this evening? You want me to do that while you flirt with Jen. Is that right, Dawson?"
Dawson looked unhappy.
"Well, yes," he said.
"I have a choice," Joey said. "I can go to the movie with you and Jen and Pacey. Or I can jump into the creek and kill myself. OK, I'll jump into the creek! It will be much more fun. You're crazy, Dawson!"
"Joey, please do this for me," Dawson said. "You're my best friend. Don't you want to help me?"
"No," Joey replied and she turned her face away.
"Oh, please, Joey. Please, please, please, please!"
Joey looked at her friend again.
"Dawson, I wouldn't do this for anyone else in the world," she said. "OK, I'll see you tonight."
Dawson walked towards his house and Joey got into her rowboat.
As she rowed across the creek, Joey thought about Jen Lindley.
"I hate her," she told herself. "I hate her smile. I hate her blond hair. I hate her expensive clothes. I hate her!"
مشارکت کنندگان در این صفحه
تا کنون فردی در بازسازی این صفحه مشارکت نداشته است.
🖊 شما نیز می‌توانید برای مشارکت در ترجمه‌ی این صفحه یا اصلاح متن انگلیسی، به این لینک مراجعه بفرمایید.