سرفصل های مهم
همه چی تغییر می کند
توضیح مختصر
زمان مطالعه

14 دقیقه

سطح

ساده
دانلود اپلیکیشن «زیبوک»
این فصل را می‌توانید به بهترین شکل و با امکانات عالی در اپلیکیشن «زیبوک» بخوانید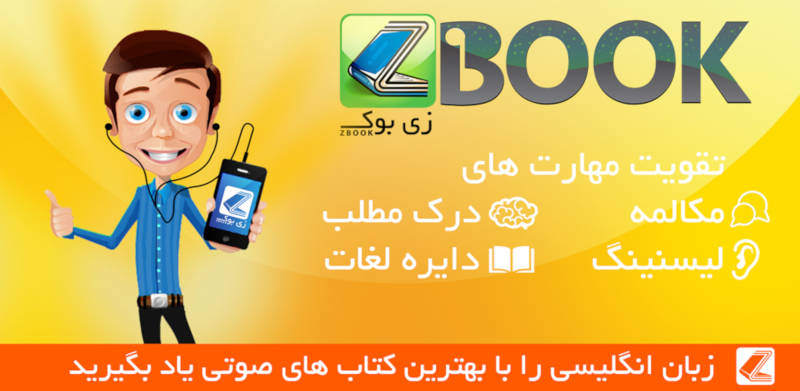 متن انگلیسی فصل
CHAPTER ONE - Everything Changes
"Dawson, I will not kiss Pacey Witter!" Joey Potter said angrily.
The girl who spoke was tall and pretty and she had long brown hair. The boy who she was speaking to was blond and handsome. He had light brown eyes and a fine mouth. Joey Potter and Dawson Leery had been friends all their lives. Each was the other's best friend. But they were both fifteen years old. And life gets difficult for girls and boys at that age.
The person who Joey didn't want to kiss wasn't looking at the other two. He was looking out over the water of the little creek. Pacey Witter was fifteen too. He had short brown hair and long arms and legs. Pacey wasn't ugly - he was quite good-looking. But he didn't look like Dawson.
Pacey was a nice person. He was funny. People laughed at his jokes. But he tried to make everyone like him, and he tried too hard. He was trying too hard to grow up. Pacey had friends, but most of the time, he felt lonely. He felt ugly and lonely and stupid. He didn't want to be fifteen.
Pacey was often nervous with girls. When he was with girls, he always did the wrong thing. And when he spoke to them, he always said the wrong thing. Fifteen is a difficult age for everyone, but Pacey had more problems than most fifteen- year-olds.
Pacey's family didn't understand him. Pacey's father was the Chief of Police in Capeside. Pacey's brother was a police officer too. They were tough men. They didn't understand Pacey and they didn't like him.
Why did Dawson want Joey to kiss Pacey? Because Dawson was making a horror movie. Dawson had written the screenplay for the movie. And he was the cameraman and the director too. He operated the video camera. He told the actors what to do. And his friends Joey and Pacey were the actors in his movie. In the movie, Pacey was an evil teenage killer. Joey was a teenage girl who falls in love with the killer.
It was now Saturday morning, and Dawson was trying to shoot some important scenes for his film. It was the last weekend of a school vacation. Dawson wanted to finish the film soon. Everything had been OK until today. But in the scene which they were shooting now, Pacey had to kiss Joey.
"Dawson, you have to change this scene!" Joey said.
"I can't change this scene, Joey," Dawson said. "You have to kiss him. That's in the story. And the people who see the film have to believe in this kiss. It has to look like a real kiss. You don't have to touch Pacey's lips with your lips - you don't have to do it for real. But you need to bring your lips very close to his. Then the scene will look good in the movie. People will think, 'She kissed him.' That's all that I want."
Joey pointed her hand at Pacey.
"This - this person won't do it that way," she said angrily. "He always tries to kiss me for real. He always tries to put his lips on mine. And I hate it!"
Joey and Pacey were friends. She had known him for many years. But she didn't like being close to him. When he tried to kiss her, her body felt cold and then hot. She felt ill. She was not going to kiss Pacey. Dawson was Joey's best friend. But she wasn't going to do this for him!
"OK," said Dawson. "We won't shoot any more scenes today."
"I have to work on your head this afternoon, Joey," Dawson said.
In the last scene of Dawson's horror film, Pacey, "The Evil Teenager," was going to cut off Joey's head. Dawson wanted the scene to look real. So he was making a model of Joey's head. Pacey was going to hold up the model head in the last shot of the movie. Dawson was making the model head from rubber. He had taken lots of photos of Joey. Photos of her face, photos of the back of her head, and photos of the sides of her face. This afternoon, he was going to make the rubber head look more like the photos.
Dawson put his video camera in its case.
"I'll see you this evening, Joey," he said. "I've borrowed videos of some great movies."
The three friends had lived in the little Massachusetts town of Capeside all their lives. Pacey lived by the sea, in the largest part of the quiet town. His home was near the harbor. Dawson lived near the creek. Joey lived in a small wooden house on the other side of the creek. The creek flowed through the town and out into the sea.
Dawson's family was rich. They lived in a beautiful house. Dawson's father was an architect - he designed buildings. Most of the buildings that Mitchell Leery designed were hotels and expensive restaurants. Dawson's mother, Gale, worked at the Capeside television station. She worked on the TV news programs. Every evening, Dawson could see his mother on TV. Every evening, Mrs Leery read the news and talked to other news reporters about the day's stories.
Dawson had always learned about life from TV. Maybe that's why he loved movies.
Dawson had always loved watching movies. After school, and on weekends, he worked in a video rental store in Capeside. The store was named Screenplay Video. Pacey worked there too. But Pacey worked there because he wanted to earn money. Dawson worked at the store because the owner let him borrow videos. Almost every evening, Dawson watched videos of great movies from the past. He learned so much from them. His favorite film director was Steven Spielberg. He had watched Spielberg's films hundreds of times.
Dawson wanted to make his own movies. His parents helped him. They gave him a video camera. He spent a lot of time writing scripts. The short movie that he was making now was very important to him. Every year there was a film festival in Boston - the largest city in the state of Massachusetts. And every year at the festival, there was a competition for young film directors. Young people, who were students at schools in the state, sent their short movies to the festival. A famous film director chose the best movie. There was a prize for the best film. Dawson wanted to win the prize this year.
Dawson had a good life. His parents loved him very much, and he loved them. He was their only child. Dawson had no brothers or sisters.
Joey Potter's life wasn't as good as Dawson's life. Joey lived with her older sister, Bessie. Their house wasn't beautiful. The paint on the house was old and the colors were no longer bright. The Potters couldn't do anything about this. They didn't have much money. Joey and Bessie's mother was dead. Their father had left their home when the children were very young. And now he was in jail.
The Potters owned a cafe in the town. It was named
The Ice House. Bessie worked at the cafe and her boyfriend worked there too. Joey worked at The Ice House on the weekends and she worked there in the evenings, after school.
Joey loved her sister, but they weren't always happy when they were together. Soon, Bessie was going to have a baby. Bessie was tired most of the time. She often felt ill. And when she felt ill she became angry with Joey. Lots of things in Joey's life were not good. The best thing in her life was her friendship with Dawson Leery.
It was now Saturday evening. Dawson and Joey were watching videos in Dawson's room. They always did this on Saturday evenings. Joey didn't work at the cafe on Saturday evenings. When the weather was good, she crossed the creek to Dawson's house in her little rowboat. That was quicker than using the road. For many years, the evenings had always ended the same way. Joey didn't go back to her own house. She stayed with Dawson. The two of them slept in Dawson's big bed. This had never been a problem for them. But tonight, Joey was worried.
The last video finished.
"I must go home now," Joey said. "I'm tired. We have to shoot more scenes for the movie tomorrow morning. I have to work in the afternoon, and school starts again on Monday."
"Stay here tonight," Dawson said. "You always stay here on Saturday nights."
Joey looked at her friend sadly. "Dawson, we're growing up," she said. "Our bodies are changing. Our feelings are changing - well, my feelings are changing. We can't sleep in the same bed any more."
"We slept in the same bed last week," Dawson replied. "Why is this week different?"
"Everything changes, Dawson," Joey said. It was so difficult to tell him about her feelings.
"Nothing has to change," Dawson said. Now he was sad too. "I want everything to be the same as it has always been."
"Dawson," Joey said quietly. "I've known you since we were little children. I've always loved you as a friend. But now, our relationship has to change. I'm beginning to love you in a different way. I'm nearly a woman now. You're nearly a man. We're growing up fast. I'm starting to love you differently. I'm starting to love you in a grown-up way. Do you understand? Do you love me in that way too? Dawson, do you want me to be your girlfriend?"
"No, Joey," Dawson said. "I don't want you to be my girlfriend. I want you to be my special friend - my best friend. I want to talk to you about everything in my life. I want to talk about my hopes, fears and troubles. I don't want to grow up if I lose you as my special friend."
"Oh, Dawson," Joey said. "Your life is a movie. That's what you think. You always want a happy ending. But you can't write the script for other people's lives. You can't make everything simple and happy. Life is difficult."
"So, is this the end of our friendship, Joey?" Dawson asked unhappily. "Is this the end of everything?"
"No, Dawson, this is only the end of one thing," Joey replied. "It's the end of something that was simple. It's the end of our lives as children. It's the beginning of everything else. Life doesn't end like a movie, my friend! Life goes on, day after day."
مشارکت کنندگان در این صفحه
تا کنون فردی در بازسازی این صفحه مشارکت نداشته است.
🖊 شما نیز می‌توانید برای مشارکت در ترجمه‌ی این صفحه یا اصلاح متن انگلیسی، به این لینک مراجعه بفرمایید.