سرفصل های مهم
تقریبا بوسه زدن
توضیح مختصر
زمان مطالعه

10 دقیقه

سطح

ساده
دانلود اپلیکیشن «زیبوک»
این فصل را می‌توانید به بهترین شکل و با امکانات عالی در اپلیکیشن «زیبوک» بخوانید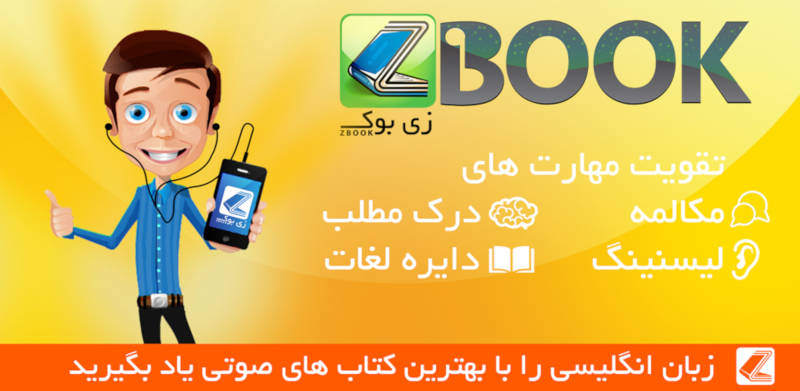 متن انگلیسی فصل
CHAPTER FIVE - Almost a Kiss
Dawson and Jen were standing near the front door of Jen's house. The two young people had walked home together from the movie theater.
"Jen, I'm sorry about this evening," Dawson said. "It was terrible!"
"Yes, it was terrible," Jen replied. "But that wasn't your fault, Dawson. It was my fault."
"No, Jen," Dawson said. "I made a date with you. Joey was angry and upset about that. She was jealous and she behaved very badly. That wasn't your fault. Pacey decided to flirt with a woman who was more than twenty years older than him. An angry man in the theater hit Pacey. Was anyone surprised about that? No. And that wasn't your fault. Nothing was your fault."
Dawson looked at Jen. He wanted to kiss her very much. But he was worried. He did not want her to laugh at him. And he did not want her to be angry with him.
"Everything was my fault, not yours," he went on. "I thought, 'Jen won't make a date with me unless Joey and Pacey are with us too.' Joey didn't want to come to the movie this evening. I asked her to come because I wanted to be with you. And I asked her to come because I wanted someone to be with Pacey. Joey came because she wanted to please me. But she was very unhappy - why didn't I guess that? I don't understand people very well. I'm not good at understanding people."
"You' re wrong Dawson," Jen said quietly. "You understand people very well. And you understand yourself.
You're kind, and you care about people. You care about other people's feelings. You're handsome but you aren't arrogant. You aren't selfish and pleased with yourself. You're a very loveable person."
Dawson moved closer to Jen. He looked at her soft mouth. He was going to kiss her.
But at that moment, someone switched on a light by the door of Jen's house.
"Is that you, Jen?" a voice called. "You must come in now."
"That's my grandmother. I have to go," Jen said quietly. "Goodnight, Dawson."
Pacey was standing on the boardwalk beside the harbor. The moon was very bright. It was shining on the water. The water looked silver in the moonlight.
The harbor was full of boats. A few of them were fishing boats. But most of them were expensive pleasure boats. People spent their vacations on these boats. The boats belonged to the rich tourists who visited Capeside in the summer.
"The people who own boats like these are rich and happy," Pacey told himself. "Will I ever be happy?"
Pacey didn't feel very happy at that moment. It was late. His face was very painful. And he was angry. He thought about Tamara Jacobs.
"I didn't get the wrong idea," he said to himself. "I didn't misunderstand Tamara. I knew what she wanted. She told me, 'Summer of '42 is my favorite film.' And she was telling me something else. She wanted to meet me at the movie theater. She was flirting with me!"
And as Pacey thought about the pretty teacher, he saw her. She was walking along the boardwalk. She was coming towards him. He turned his face away and looked at the harbor again. But she stopped next to him.
"Pacey, I was worried about you," Miss Jacobs said. "I'm sorry about this evening. You got the wrong idea about me. I didn't want that to happen."
"Forget about it," Pacey replied unhappily. He turned and started to walk away. But Miss Jacobs grabbed his arm.
"Please, Pacey," she said. "Don't be angry. Talk to me for a minute."
"What do you want to talk about?" Pacey said. "Do you want to talk about Summer of '42 or do you want to talk about The Graduate?"
"Pacey, you got the wrong idea," Tamara said. "You misunderstood me."
"No, Miss Jacobs," Pacey said angrily. "I got the right idea. You wanted me to flirt with you. You're much older than me. You're worried about that. You thought, 'I'll find a stupid, ugly, lonely boy and I'll flirt with him. That will make me feel young. His feelings aren't important. He's only a kid!' That's what you thought."
Suddenly he stopped. Why had he said these terrible things? He was a fool. Now Tamara was never going to speak to him again.
Tamara Jacobs put her hands gently on Pacey's face.
"You're wrong about one thing, Pacey," she said quietly. "You aren't a stupid, ugly boy. You're a very fine young man."
And she kissed his lips. It was a long, soft kiss. Then suddenly, she turned away from him.
"I'm - I'm sorry," she said. "That was wrong - it was very wrong. Please forgive me. And please forget about the kiss. Goodnight, Pacey." She walked away quickly.
"Goodnight - Miss Jacobs!" Pacey shouted. "I'll see you in class."
"Maybe she doesn't understand herself," Pacey thought. "But she enjoyed kissing me - I know that."
At school the next day, Dawson was talking to some of the other boys between classes. As they talked, they heard a voice on the school's loudspeakers. It was a girl's voice.
"Don't forget about the dance on Saturday evening," the girl said. "It will be the best day of the school year! The school football team has a very important game on Saturday. We all want them to win. And they will win - we're sure of that. So come to the dance on Saturday evening and celebrate their win. Make a date with someone now. Don't forget, everyone. Buy your tickets today!"
"Are you going to the dance?" one of the boys asked Dawson.
"No, I never go to dances," Dawson replied. "I hate dancing. Joey Potter always comes to my house on Saturday evenings. We always watch movies together. And that's what I'll be doing this Saturday. Watching movies by Steven Spielberg is better than dancing!"
At lunchtime, Dawson, Joey, Jen, and Pacey sat together.
"We have to work on my film again this weekend," Dawson told the others. "And this time, Joey, you must kiss Pacey. You mustn't say no again."
"Dawson, listen to me," Joey replied. "I've tried to help you with this film. I always try to help you. But there's one thing that I will never do. I will not kiss Pacey. I'll kiss a snake. I'll kiss a fish. But I won't kiss Pacey. Do you understand?"
Dawson looked at her and he looked at Pacey. Then he looked at Jen.
"OK, I have a new idea," he said to his three friends. "In my story for the movie, you die at the end, Joey. Pacey cuts off your head in the last scene. But now I have a better idea. Now, he kills you in the middle of the film. We'll be able to use the rubber head. After that, your cousin from New York arrives in town. She's very clever and very beautiful. She tries to find the person who killed you. Jen will be the cousin from New York. We'll be able to use nearly all the scenes that we've already filmed."
"On Saturday morning, we'll film the scene where Pacey kills Joey," Dawson went on. "I've finished the rubber head now. It looks great. After that, Joey won't be in any more scenes. When we shoot the rest of the movie, she can help me with the camera and the lights. We can still finish all the filming on Saturday. What do you think about my new idea?"
"OK, I'll act in your film, Dawson," Jen said.
"That's a great idea," Pacey said, smiling. "Now I won't have to kiss Joey. I'll have to kiss Jen." He looked at Jen happily.
But suddenly, Dawson looked unhappy.
"Well, no," he said. "Maybe we won't have any kissing in this new story."
Joey laughed. Now Dawson was jealous too - that was good. And she was going to help her friend with the camera and the lights. She liked the idea. It was better than acting in the movie. And she didn't have to kiss Pacey any more. That was best of all!
After the last class that afternoon, Jen was putting some books into her locker. Suddenly she heard a voice behind her. She turned around and she saw a tall, very handsome boy. He was several years older than she was. He had brown hair and a muscular body.
"Hi," the boy said. "My name is Cliff - Cliff Elliot."
"Hi," Jen replied. "I'm Jen - Jen Lindley."
"Jen, that's a nice name," Cliff said. "Do you like dancing, Jen? Will you come to the dance with me on Saturday? I play for the Capeside High football team. We're going to win our game. So will you help me celebrate our win?"
مشارکت کنندگان در این صفحه
تا کنون فردی در بازسازی این صفحه مشارکت نداشته است.
🖊 شما نیز می‌توانید برای مشارکت در ترجمه‌ی این صفحه یا اصلاح متن انگلیسی، به این لینک مراجعه بفرمایید.