سرفصل های مهم
بخش 03
توضیح مختصر
زمان مطالعه

40 دقیقه

سطح

خیلی سخت
دانلود اپلیکیشن «زیبوک»
این فصل را می‌توانید به بهترین شکل و با امکانات عالی در اپلیکیشن «زیبوک» بخوانید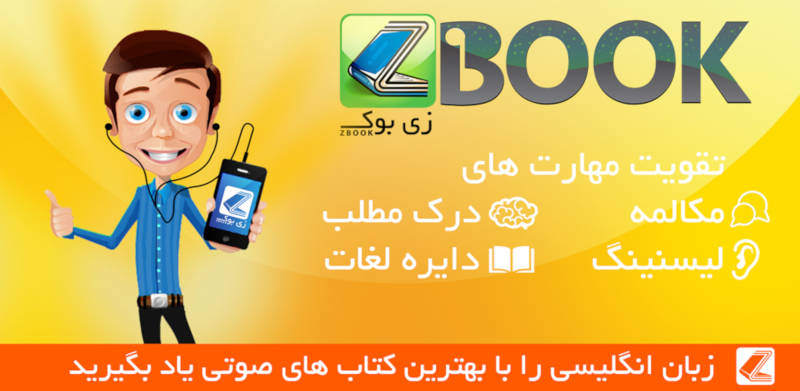 متن انگلیسی فصل
Seven
NOW JONAS'S GROUP had taken a new place in the Auditorium, trading with the new Elevens, so that they sat in the very front, immediately before the stage.
They were arranged by their original numbers, the numbers they had been given at birth. The numbers were rarely used after the Naming. But each child knew his number, of course. Sometimes parents used them in irritation at a child's misbehavior, indicating that mischief made one unworthy of a name. Jonas always chuckled when he heard a parent, exasperated, call sharply to a whining toddler, "That's enough, Twenty-three!" Jonas was Nineteen. He had been the nineteenth newchild born his year. It had meant that at his Naming, he had been already standing and bright-eyed, soon to walk and talk. It had given him a slight advantage the first year or two, a little more maturity than many of his groupmates who had been born in the later months of that year. But it evened out, as it always did, by Three.
After Three, the children progressed at much the same level, though by their first number one could always tell who was a few months older than others in his group. Technically, Jonas's full number was Eleven-nineteen, since there were other Nineteens, of course, in each age group. And today, now that the new Elevens had been advanced this morning, there were two Eleven-nineteens. At the midday break he had exchanged smiles with the new one, a shy female named Harriet.
But the duplication was only for these few hours. Very soon he would not be an Eleven but a Twelve, and age would no longer matter. He would be an adult, like his parents, though a new one and untrained still.
Asher was Four, and sat now in the row ahead of Jonas. He would receive his Assignment fourth.
Fiona, Eighteen, was on his left; on his other side sat Twenty, a male named Pierre whom Jonas didn't like much. Pierre was very serious, not much fun, and a worrier and tattletale, too. "Have you checked the rules, Jonas?" Pierre was always whispering solemnly. "I'm not sure that's within the rules." Usually it was some foolish thing that no one cared about—opening his tunic if it was a day with a breeze; taking a brief try on a friend's bicycle, just to experience the different feel of it.
The initial speech at the Ceremony of Twelve was made by the Chief Elder, the leader of the community who was elected every ten years. The speech was much the same each year: recollection of the time of childhood and the period of preparation, the coming responsibilities of adult life, the profound importance of Assignment, the seriousness of training to come.
Then the Chief Elder moved ahead in her speech.
"This is the time," she began, looking directly at them, "when we acknowledge differences. You Elevens have spent all your years till now learning to fit in, to standardize your behavior, to curb any impulse that might set you apart from the group.
"But today we honor your differences. They have determined your futures."
She began to describe this year's group and its variety of personalities, though she singled no one out by name. She mentioned that there was one who had singular skills at caretaking, another who loved newchildren, one with unusual scientific aptitude, and a fourth for whom physical labor was an obvious pleasure. Jonas shifted in his seat, trying to recognize each reference as one of his groupmates. The caretaking skills were no doubt those of Fiona, on his left; he remembered noticing the tenderness with which she had bathed the Old. Probably the one with scientific aptitude was Benjamin, the male who had devised new, important equipment for the Rehabilitation Center.
He heard nothing that he recognized as himself, Jonas.
Finally the Chief Elder paid tribute to the hard work of her committee, which had performed the observations so meticulously all year. The Committee of Elders stood and was acknowledged by applause. Jonas noticed Asher yawn slightly, covering his mouth politely with his hand.
Then, at last, the Chief Elder called number One to the stage, and the Assignments began.
Each announcement was lengthy, accompanied by a speech directed at the new Twelve. Jonas tried to pay attention as One, smiling happily, received her Assignment as Fish Hatchery Attendant along with words of praise for her childhood spent doing many volunteer hours there, and her obvious interest in the important process of providing nourishment for the community.
Number One—her name was Madeline—returned, finally, amidst applause, to her seat, wearing the new badge that designated her Fish Hatchery Attendant. Jonas was certainly glad that that Assignment was taken; he wouldn't have wanted it. But he gave Madeline a smile of congratulation.
When Two, a female named Inger, received her Assignment as Birthmother, Jonas remembered that his mother had called it a job without honor. But he thought that the Committee had chosen well. Inger was a nice girl though somewhat lazy, and her body was strong. She would enjoy the three years of being pampered that would follow her brief training; she would give birth easily and well; and the task of Laborer that would follow would use her strength, keep her healthy, and impose self-discipline. Inger was smiling when she resumed her seat. Birthmother was an important job, if lacking in prestige.
Jonas noticed that Asher looked nervous. He kept turning his head and glancing back at Jonas until the group leader had to give him a silent chastisement, a motion to sit still and face forward.
Three, Isaac, was given an Assignment as Instructor of Sixes, which obviously pleased him and was well deserved. Now there were three Assignments gone, none of them ones that Jonas would have liked—not that he could have been a Birthmother, anyway, he realized with amusement. He tried to sort through the list in his mind, the possible Assignments that remained. But there were so many he gave it up; and anyway, now it was Asher's turn. He paid strict attention as his friend went to the stage and stood self-consciously beside the Chief Elder.
"All of us in the community know and enjoy Asher," the Chief Elder began. Asher grinned and scratched one leg with the other foot. The audience chuckled softly.
"When the committee began to consider Asher's Assignment," she went on, "there were some possibilities that were immediately discarded. Some that would clearly not have been right for Asher.
"For example," she said, smiling, "we did not consider for an instant designating Asher an Instructor of Threes."
The audience howled with laughter. Asher laughed, too, looking sheepish but pleased at the special attention. The Instructors of Threes were in charge of the acquisition of correct language.
"In fact," the Chief Elder continued, chuckling a little herself, "we even gave a little thought to some retroactive chastisement for the one who had been Asher's Instructor of Threes so long ago. At the meeting where Asher was discussed, we retold many of the stories that we all remembered from his days of language acquisition.
"Especially," she said, chuckling, "the difference between snack and smack. Remember, Asher?"
Asher nodded ruefully, and the audience laughed aloud. Jonas did, too. He remembered, though he had been only a Three at the time himself.
The punishment used for small children was a regulated system of smacks with the discipline wand: a thin, flexible weapon that stung painfully when it was wielded. The Childcare specialists were trained very carefully in the discipline methods: a quick smack across the hands for a bit of minor misbehavior; three sharper smacks on the bare legs for a second offense.
Poor Asher, who always talked too fast and mixed up words, even as a toddler. As a Three, eager for his juice and crackers at snacktime, he one day said "smack" instead of "snack" as he stood waiting in line for the morning treat.
Jonas remembered it clearly. He could still see little Asher, wiggling with impatience in the line. He remembered the cheerful voice call out, "I want my smack!" The other Threes, including Jonas, had laughed nervously. "Snack!" they corrected. "You meant snack, Asher!" But the mistake had been made. And precision of language was one of the most important tasks of small children. Asher had asked for a smack.
The discipline wand, in the hand of the Childcare worker, whistled as it came down across Asher's hands. Asher whimpered, cringed, and corrected himself instantly. "Snack," he whispered.
But the next morning he had done it again. And again the following week. He couldn't seem to stop, though for each lapse the discipline wand came again, escalating to a series of painful lashes that left marks on Asher's legs. Eventually, for a period of time, Asher stopped talking altogether, when he was a Three.
"For a while," the Chief Elder said, relating the story, "we had a silent Asher! But he learned."
She turned to him with a smile. "When he began to talk again, it was with greater precision. And now his lapses are very few. His corrections and apologies are very prompt. And his good humor is unfailing." The audience murmured in agreement. Asher's cheerful disposition was well-known throughout the community.
"Asher." She lifted her voice to make the official announcement. "We have given you the Assignment of Assistant Director of Recreation."
She clipped on his new badge as he stood beside her, beaming. Then he turned and left the stage as the audience cheered. When he had taken his seat again, the Chief Elder looked down at him and said the words that she had said now four times, and would say to each new Twelve. Somehow she gave it special meaning for each of them.
"Asher," she said, "thank you for your childhood."
The Assignments continued, and Jonas watched and listened, relieved now by the wonderful Assignment his best friend had been given. But he was more and more apprehensive as his own approached. Now the new Twelves in the row ahead had all received their badges. They were fingering them as they sat, and Jonas knew that each one was thinking about the training that lay ahead. For some—one studious male had been selected as Doctor, a female as Engineer, and another for Law and Justice—it would be years of hard work and study. Others, like Laborers and Birthmothers, would have a much shorter training period.
Eighteen, Fiona, on his left, was called. Jonas knew she must be nervous, but Fiona was a calm female. She had been sitting quietly, serenely, throughout the Ceremony.
Even the applause, though enthusiastic, seemed serene when Fiona was given the important Assignment of Caretaker of the Old. It was perfect for such a sensitive, gentle girl, and her smile was satisfied and pleased when she took her seat beside him again.
Jonas prepared himself to walk to the stage when the applause ended and the Chief Elder picked up the next folder and looked down to the group to call forward the next new Twelve. He was calm now that his turn had come. He took a deep breath and smoothed his hair with his hand.
"Twenty," he heard her voice say clearly. "Pierre."
She skipped me, Jonas thought, stunned. Had he heard wrong? No. There was a sudden hush in the crowd, and he knew that the entire community realized that the Chief Elder had moved from Eighteen to Twenty, leaving a gap. On his right, Pierre, with a startled look, rose from his seat and moved to the stage.
A mistake. She made a mistake. But Jonas knew, even as he had the thought, that she hadn't. The Chief Elder made no mistakes. Not at the Ceremony of Twelve.
He felt dizzy, and couldn't focus his attention. He didn't hear what Assignment Pierre received, and was only dimly aware of the applause as the boy returned, wearing his new badge. Then: Twenty-one. Twenty-two.
The numbers continued in order. Jonas sat, dazed, as they moved into the Thirties and then the Forties, nearing the end. Each time, at each announcement, his heart jumped for a moment, and he thought wild thoughts. Perhaps now she would call his name. Could he have forgotten his own number? No. He had always been Nineteen. He was sitting in the seat marked Nineteen.
But she had skipped him. He saw the others in his group glance at him, embarrassed, and then avert their eyes quickly. He saw a worried look on the face of his group leader.
He hunched his shoulders and tried to make himself smaller in the seat. He wanted to disappear, to fade away, not to exist. He didn't dare to turn and find his parents in the crowd. He couldn't bear to see their faces darkened with shame.
Jonas bowed his head and searched through his mind. What had he done wrong?
Eight
THE AUDIENCE WAS clearly ill at ease. They applauded at the final Assignment; but the applause was piecemeal, no longer a crescendo of united enthusiasm. There were murmurs of confusion.
Jonas moved his hands together, clapping, but it was an automatic, meaningless gesture that he wasn't even aware of. His mind had shut out all of the earlier emotions: the anticipation, excitement, pride, and even the happy kinship with his friends. Now he felt only humiliation and terror.
The Chief Elder waited until the uneasy applause subsided. Then she spoke again.
"I know," she said in her vibrant, gracious voice, "that you are all concerned. That you feel I have made a mistake."
She smiled. The community, relieved from its discomfort very slightly by her benign statement, seemed to breathe more easily. It was very silent.
Jonas looked up.
"I have caused you anxiety," she said. "I apologize to my community." Her voice flowed over the assembled crowd.
"We accept your apology," they all uttered together.
"Jonas," she said, looking down at him, "I apologize to you in particular. I caused you anguish."
"I accept your apology," Jonas replied shakily.
"Please come to the stage now."
Earlier that day, dressing in his own dwelling, he had practiced the kind of jaunty, self-assured walk that he hoped he could make to the stage when his turn came. All of that was forgotten now. He simply willed himself to stand, to move his feet that felt weighted and clumsy, to go forward, up the steps and across the platform until he stood at her side.
Reassuringly she placed her arm across his tense shoulders.
"Jonas has not been assigned," she informed the crowd, and his heart sank.
Then she went on. "Jonas has been selected."
He blinked. What did that mean? He felt a collective, questioning stir from the audience. They, too, were puzzled.
In a firm, commanding voice she announced, "Jonas has been selected to be our next Receiver of Memory."
Then he heard the gasp—the sudden intake of breath, drawn sharply in astonishment, by each of the seated citizens. He saw their faces; the eyes widened in awe.
And still he did not understand.
"Such a selection is very, very rare," the Chief Elder told the audience. "Our community has only one Receiver. It is he who trains his successor.
"We have had our current Receiver for a very long time," she went on. Jonas followed her eyes and saw that she was looking at one of the Elders. The Committee of Elders was sitting together in a group; and the Chief Elder's eyes were now on one who sat in the midst but seemed oddly separate from them. It was a man Jonas had never noticed before, a bearded man with pale eyes. He was watching Jonas intently.
"We failed in our last selection," the Chief Elder said solemnly. "It was ten years ago, when Jonas was just a toddler. I will not dwell on the experience because it causes us all terrible discomfort." Jonas didn't know what she was referring to, but he could sense the discomfort of the audience. They shifted uneasily in their seats.
"We have not been hasty this time," she continued. "We could not afford another failure."
"Sometimes," she went on, speaking now in a lighter tone, relaxing the tension in the Auditorium, "we are not entirely certain about the Assignments, even after the most painstaking observations. Sometimes we worry that the one assigned might not develop, through training, every attribute necessary. Elevens are still children, after all. What we observe as playfulness and patience—the requirements to become Nurturer—could, with maturity, be revealed as simply foolishness and indolence. So we continue to observe during training, and to modify behavior when necessary.
"But the Receiver-in-training cannot be observed, cannot be modified. That is stated quite clearly in the rules. He is to be alone, apart, while he is prepared by the current Receiver for the job which is the most honored in our community." Alone? Apart? Jonas listened with increasing unease.
"Therefore the selection must be sound. It must be a unanimous choice of the Committee. They can have no doubts, however fleeting. If, during the process, an Elder reports a dream of uncertainty, that dream has the power to set a candidate aside instantly.
"Jonas was identified as a possible Receiver many years ago. We have observed him meticulously. There were no dreams of uncertainty.
"He has shown all of the qualities that a Receiver must have."
With her hand still firmly on his shoulder, the Chief Elder listed the qualities.
"Intelligence," she said. "We are all aware that Jonas has been a top student throughout his school days.
"Integrity," she said next. "Jonas has, like all of us, committed minor transgressions." She smiled at him. "We expect that. We hoped, also, that he would present himself promptly for chastisement, and he has always done so.
"Courage," she went on. "Only one of us here today has ever undergone the rigorous training required of a Receiver. He, of course, is the most important member of the Committee: the current Receiver. It was he who reminded us, again and again, of the courage required.
"Jonas," she said, turning to him, but speaking in a voice that the entire community could hear, "the training required of you involves pain. Physical pain." He felt fear flutter within him.
"You have never experienced that. Yes, you have scraped your knees in falls from your bicycle. Yes, you crushed your finger in a door last year."
Jonas nodded, agreeing, as he recalled the incident, and its accompanying misery.
"But you will be faced, now," she explained gently, "with pain of a magnitude that none of us here can comprehend because it is beyond our experience. The Receiver himself was not able to describe it, only to remind us that you would be faced with it, that you would need immense courage. We cannot prepare you for that.
"But we feel certain that you are brave," she said to him.
He did not feel brave at all. Not now.
"The fourth essential attribute," the Chief Elder said, "is wisdom. Jonas has not yet acquired that. The acquisition of wisdom will come through his training.
"We are convinced that Jonas has the ability to acquire wisdom. That is what we looked for.
"Finally, The Receiver must have one more quality, and it is one which I can only name, but not describe. I do not understand it. You members of the community will not understand it, either. Perhaps Jonas will, because the current Receiver has told us that Jonas already has this quality. He calls it the Capacity to See Beyond." The Chief Elder looked at Jonas with a question in her eyes. The audience watched him, too. They were silent.
For a moment he froze, consumed with despair. He didn't have it, the whatever-she-had-said. He didn't know what it was. Now was the moment when he would have to confess, to say, "No, I don't. I can't," and throw himself on their mercy, ask their forgiveness, to explain that he had been wrongly chosen, that he was not the right one at all.
But when he looked out across the crowd, the sea of faces, the thing happened again. The thing that had happened with the apple.
They changed.
He blinked, and it was gone. His shoulders straightened slightly. Briefly he felt a tiny sliver of sureness for the first time.
She was still watching him. They all were.
"I think it's true," he told the Chief Elder and the community. "I don't understand it yet. I don't know what it is. But sometimes I see something. And maybe it's beyond." She took her arm from his shoulders.
"Jonas," she said, speaking not to him alone but to the entire community of which he was a part, "you will be trained to be our next Receiver of Memory. We thank you for your childhood." Then she turned and left the stage, left him there alone, standing and facing the crowd, which began spontaneously the collective murmur of his name.
"Jonas." It was a whisper at first: hushed, barely audible. "Jonas. Jonas."
Then louder, faster. "JONAS. JONAS. JONAS."
With the chant, Jonas knew, the community was accepting him and his new role, giving him life, the way they had given it to the newchild Caleb. His heart swelled with gratitude and pride.
But at the same time he was filled with fear. He did not know what his selection meant. He did not know what he was to become.
Or what would become of him.
Nine
NOW, FOR THE first time in his twelve years of life, Jonas felt separate, different. He remembered what the Chief Elder had said: that his training would be alone and apart.
But his training had not yet begun and already, upon leaving the Auditorium, he felt the apartness. Holding the folder she had given him, he made his way through the throng, looking for his family unit and for Asher. People moved aside for him. They watched him. He thought he could hear whispers.
"Ash!" he called, spotting his friend near the rows of bicycles. "Ride back with me?"
"Sure." Asher smiled, his usual smile, friendly and familiar. But Jonas felt a moment of hesitation from his friend, an uncertainty.
"Congratulations," Asher said.
"You too," Jonas replied. "It was really funny, when she told about the smacks. You got more applause than almost anybody else."
The other new Twelves clustered nearby, placing their folders carefully into the carrying containers on the backs of the bikes. In each dwelling tonight they would be studying the instructions for the beginning of their training. Each night for years the children had memorized the required lessons for school, often yawning with boredom. Tonight they would all begin eagerly to memorize the rules for their adult Assignments.
"Congratulations, Asher!" someone called. Then that hesitation again. "You too, Jonas!"
Asher and Jonas responded with congratulations to their groupmates. Jonas saw his parents watching him from the place where their own bicycles were waiting. Lily had already been strapped into her seat.
He waved. They waved back, smiling, but he noticed that Lily was watching him solemnly, her thumb in her mouth.
He rode directly to his dwelling, exchanging only small jokes and unimportant remarks with Asher.
"See you in the morning, Recreation Director!" he called, dismounting by his door as Asher continued on.
"Right! See you!" Asher called back. Once again, there was just a moment when things weren't quite the same, weren't quite as they had always been through the long friendship. Perhaps he had imagined it. Things couldn't change, with Asher.
The evening meal was quieter than usual. Lily chattered about her plans for volunteer work; she would begin, she said, at the Nurturing Center, since she was already an expert at feeding Gabriel.
"I know," she added quickly, when her father gave her a warning glance, "I won't mention his name. I know I'm not supposed to know his name.
"I can't wait for tomorrow to come," she said happily.
Jonas sighed uneasily. "I can," he muttered.
"You've been greatly honored," his mother said. "Your father and I are very proud."
"It's the most important job in the community," Father said.
"But just the other night, you said that the job of making Assignments was the most important!"
Mother nodded. "This is different. It's not a job, really. I never thought, never expected—" She paused. "There's only one Receiver."
"But the Chief Elder said that they had made a selection before, and that it failed. What was she talking about?"
Both of his parents hesitated. Finally his father described the previous selection. "It was very much as it was today, Jonas—the same suspense, as one Eleven had been passed over when the Assignments were given. Then the announcement, when they singled out the one—" Jonas interrupted. "What was his name?"
His mother replied, "Her, not his. It was a female. But we are never to speak the name, or to use it again for a newchild."
Jonas was shocked. A name designated Not-to-Be-Spoken indicated the highest degree of disgrace.
"What happened to her?" he asked nervously.
But his parents looked blank. "We don't know," his father said uncomfortably. "We never saw her again."
A silence fell over the room. They looked at each other. Finally his mother, rising from the table, said, "You've been greatly honored, Jonas. Greatly honored." Alone in his sleepingroom, prepared for bed, Jonas opened his folder at last. Some of the other Twelves, he had noticed, had been given folders thick with printed pages. He imagined Benjamin, the scientific male in his group, beginning to read pages of rules and instructions with relish. He pictured Fiona smiling her gentle smile as she bent over the lists of duties and methods that she would be required to learn in the days to come.
But his own folder was startlingly close to empty. Inside there was only a single printed sheet. He read it twice.
JONAS
RECEIVER OF MEMORY
Go immediately at the end of school hours each day to the Annex entrance behind the House of the Old and present yourself to the attendant.
Go immediately to your dwelling at the conclusion of Training Hours each day.
From this moment you are exempted from rules governing rudeness. You may ask any question of any citizen and you will receive answers.
Do not discuss your training with any other member of the community, including parents and Elders.
From this moment you are prohibited from dream-telling.
Except for illness or injury unrelated to your training, do not apply for any medication.
You are not permitted to apply for release.
You may lie.
Jonas was stunned. What would happen to his friendships? His mindless hours playing ball, or riding his bike along the river? Those had been happy and vital times for him. Were they to be completely taken from him, now? The simple logistic instructions—where to go, and when—were expected. Every Twelve had to be told, of course, where and how and when to report for training. But he was a little dismayed that his schedule left no time, apparently, for recreation.
The exemption from rudeness startled him. Reading it again, however, he realized that it didn't compel him to be rude; it simply allowed him the option. He was quite certain he would never take advantage of it. He was so completely, so thoroughly accustomed to courtesy within the community that the thought of asking another citizen an intimate question, of calling someone's attention to an area of awkwardness, was unnerving.
The prohibition of dream-telling, he thought, would not be a real problem. He dreamed so rarely that the dream-telling did not come easily to him anyway, and he was glad to be excused from it. He wondered briefly, though, how to deal with it at the morning meal. What if he did dream—should he simply tell his family unit, as he did so often, anyway, that he hadn't? That would be a lie. Still, the final rule said . . . well, he wasn't quite ready to think about the final rule on the page.
The restriction of medication unnerved him. Medication was always available to citizens, even to children, through their parents. When he had crushed his finger in the door, he had quickly, gasping into the speaker, notified his mother; she had hastily requisitioned relief-of-pain medication which had promptly been delivered to his dwelling. Almost instantly the excruciating pain in his hand had diminished to the throb which was, now, all he could recall of the experience.
Re-reading rule number 6, he realized that a crushed finger fell into the category of "unrelated to training." So if it ever happened again—and he was quite certain it wouldn't; he had been very careful near heavy doors since the accident!—he could still receive medication.
The pill he took now, each morning, was also unrelated to training. So he would continue to receive the pill.
But he remembered uneasily what the Chief Elder had said about the pain that would come with his training. She had called it indescribable.
Jonas swallowed hard, trying without success to imagine what such pain might be like, with no medication at all. But it was beyond his comprehension.
He felt no reaction to rule number 7 at all. It had never occurred to him that under any circumstances, ever, he might apply for release.
Finally he steeled himself to read the final rule again. He had been trained since earliest childhood, since his earliest learning of language, never to lie. It was an integral part of the learning of precise speech. Once, when he had been a Four, he had said, just prior to the midday meal at school, "I'm starving." Immediately he had been taken aside for a brief private lesson in language precision. He was not starving, it was pointed out. He was hungry. No one in the community was starving, had ever been starving, would ever be starving. To say "starving" was to speak a lie. An unintentioned lie, of course. But the reason for precision of language was to ensure that unintentional lies were never uttered. Did he understand that? they asked him. And he had.
He had never, within his memory, been tempted to lie. Asher did not lie. Lily did not lie. His parents did not lie. No one did. Unless . . .
Now Jonas had a thought that he had never had before. This new thought was frightening. What if others—adults—had, upon becoming Twelves, received in their instructions the same terrifying sentence?
What if they had all been instructed: You may lie?
His mind reeled. Now, empowered to ask questions of utmost rudeness—and promised answers—he could, conceivably (though it was almost unimaginable), ask someone, some adult, his father perhaps: "Do you lie?" But he would have no way of knowing if the answer he received were true.
Ten
"I GO IN HERE, Jonas," Fiona told him when they reached the front door of the House of the Old after parking their bicycles in the designated area.
"I don't know why I'm nervous," she confessed. "I've been here so often before." She turned her folder over in her hands.
"Well, everything's different now," Jonas reminded her.
"Even the nameplates on our bikes," Fiona laughed. During the night the nameplate of each new Twelve had been removed by the Maintenance Crew and replaced with the style that indicated citizen-in-training.
"I don't want to be late," she said hastily, and started up the steps. "If we finish at the same time, I'll ride home with you."
Jonas nodded, waved to her, and headed around the building toward the Annex, a small wing attached to the back. He certainly didn't want to be late for his first day of training, either.
The Annex was very ordinary, its door unremarkable. He reached for the heavy handle, then noticed a buzzer on the wall. So he buzzed instead.
"Yes?" The voice came through a small speaker above the buzzer.
"It's, uh, Jonas. I'm the new—I mean—"
"Come in." A click indicated that the door had been unlatched.
The lobby was very small and contained only a desk at which a female Attendant sat working on some papers. She looked up when he entered; then, to his surprise, she stood. It was a small thing, the standing; but no one had ever stood automatically to acknowledge Jonas's presence before.
"Welcome, Receiver of Memory," she said respectfully.
"Oh, please," he replied uncomfortably. "Call me Jonas."
She smiled, pushed a button, and he heard a click that unlocked the door to her left. "You may go right on in," she told him.
Then she seemed to notice his discomfort and to realize its origin. No doors in the community were locked, ever. None that Jonas knew of, anyway.
"The locks are simply to insure The Receiver's privacy because he needs concentration," she explained. "It would be difficult if citizens wandered in, looking for the Department of Bicycle Repair, or something." Jonas laughed, relaxing a little. The woman seemed very friendly, and it was true—in fact it was a joke throughout the community—that the Department of Bicycle Repair, an unimportant little office, was relocated so often that no one ever knew where it was.
"There is nothing dangerous here," she told him.
"But," she added, glancing at the wall clock, "he doesn't like to be kept waiting."
Jonas hurried through the door and found himself in a comfortably furnished living area. It was not unlike his own family unit's dwelling. Furniture was standard throughout the community: practical, sturdy, the function of each piece clearly defined. A bed for sleeping. A table for eating. A desk for studying.
All of those things were in this spacious room, though each was slightly different from those in his own dwelling. The fabrics on the upholstered chairs and sofa were slightly thicker and more luxurious; the table legs were not straight like those at home, but slender and curved, with a small carved decoration at the foot. The bed, in an alcove at the far end of the room, was draped with a splendid cloth embroidered over its entire surface with intricate designs.
But the most conspicuous difference was the books. In his own dwelling, there were the necessary reference volumes that each household contained: a dictionary, and the thick community volume which contained descriptions of every office, factory, building, and committee. And the Book of Rules, of course.
The books in his own dwelling were the only books that Jonas had ever seen. He had never known that other books existed.
But this room's walls were completely covered by bookcases, filled, which reached to the ceiling. There must have been hundreds—perhaps thousands—of books, their titles embossed in shiny letters.
Jonas stared at them. He couldn't imagine what the thousands of pages contained. Could there be rules beyond the rules that governed the community? Could there be more descriptions of offices and factories and committees?
He had only a second to look around because he was aware that the man sitting in a chair beside the table was watching him. Hastily he moved forward, stood before the man, bowed slightly, and said, "I'm Jonas."
مشارکت کنندگان در این صفحه
تا کنون فردی در بازسازی این صفحه مشارکت نداشته است.
🖊 شما نیز می‌توانید برای مشارکت در ترجمه‌ی این صفحه یا اصلاح متن انگلیسی، به این لینک مراجعه بفرمایید.