سرفصل های مهم
بخش 04
توضیح مختصر
زمان مطالعه

38 دقیقه

سطح

خیلی سخت
دانلود اپلیکیشن «زیبوک»
این فصل را می‌توانید به بهترین شکل و با امکانات عالی در اپلیکیشن «زیبوک» بخوانید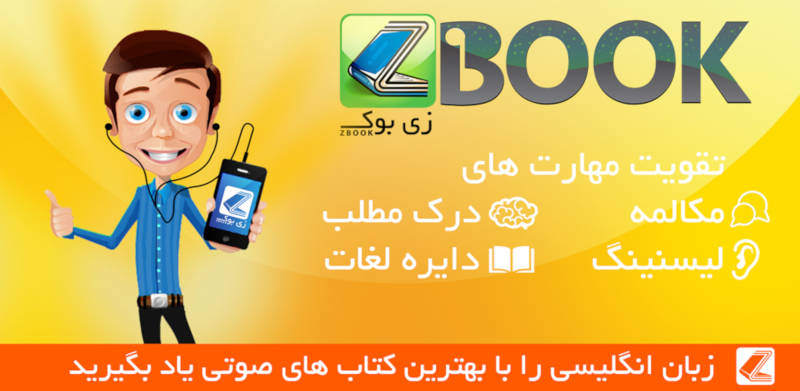 متن انگلیسی فصل
"I know. Welcome, Receiver of Memory."
Jonas recognized the man. He was the Elder who had seemed separate from the others at the Ceremony, though he was dressed in the same special clothing that only Elders wore.
Jonas looked self-consciously into the pale eyes that mirrored his own.
"Sir, I apologize for my lack of understanding . . ."
He waited, but the man did not give the standard accepting-of-apology response.
After a moment, Jonas went on, "But I thought—I mean I think," he corrected, reminding himself that if precision of language were ever to be important, it was certainly important now, in the presence of this man, "that you are the Receiver of Memory. I'm only, well, I was only assigned, I mean selected, yesterday. I'm not anything at all. Not yet." The man looked at him thoughtfully, silently. It was a look that combined interest, curiosity, concern, and perhaps a little sympathy as well.
Finally he spoke. "Beginning today, this moment, at least to me, you are The Receiver.
"I have been The Receiver for a long time. A very, very long time. You can see that, can't you?"
Jonas nodded. The man was wrinkled, and his eyes, though piercing in their unusual lightness, seemed tired. The flesh around them was darkened into shadowed circles.
"I can see that you are very old," Jonas responded with respect. The Old were always given the highest respect.
The man smiled. He touched the sagging flesh on his own face with amusement. "I am not, actually, as old as I look," he told Jonas. "This job has aged me. I know I look as if I should be scheduled for release very soon. But actually I have a good deal of time left.
"I was pleased, though, when you were selected. It took them a long time. The failure of the previous selection was ten years ago, and my energy is starting to diminish. I need what strength I have remaining for your training. We have hard and painful work to do, you and I.
"Please sit down," he said, and gestured toward the nearby chair. Jonas lowered himself onto the soft cushioned seat.
The man closed his eyes and continued speaking. "When I became a Twelve, I was selected, as you were. I was frightened, as I'm sure you are." He opened his eyes for a moment and peered at Jonas, who nodded.
The eyes closed again. "I came to this very room to begin my training. It was such a long time ago.
"The previous Receiver seemed just as old to me as I do to you. He was just as tired as I am today."
He sat forward suddenly, opened his eyes, and said, "You may ask questions. I have so little experience in describing this process. It is forbidden to talk of it." "I know, sir. I have read the instructions," Jonas said.
"So I may neglect to make things as clear as I should." The man chuckled. "My job is important and has enormous honor. But that does not mean I am perfect, and when I tried before to train a successor, I failed. Please ask any questions that will help you." In his mind, Jonas had questions. A thousand. A million questions. As many questions as there were books lining the walls. But he did not ask one, not yet.
The man sighed, seeming to put his thoughts in order. Then he spoke again. "Simply stated," he said, "although it's not really simple at all, my job is to transmit to you all the memories I have within me. Memories of the past." "Sir," Jonas said tentatively, "I would be very interested to hear the story of your life, and to listen to your memories.
"I apologize for interrupting," he added quickly.
The man waved his hand impatiently. "No apologies in this room. We haven't time."
"Well," Jonas went on, uncomfortably aware that he might be interrupting again, "I am really interested, I don't mean that I'm not. But I don't exactly understand why it's so important. I could do some adult job in the community, and in my recreation time I could come and listen to the stories from your childhood. I'd like that. Actually," he added, "I've done that already, in the House of the Old. The Old like to tell about their childhoods, and it's always fun to listen." The man shook his head. "No, no," he said. "I'm not being clear. It's not my past, not my childhood that I must transmit to you."
He leaned back, resting his head against the back of the upholstered chair. "It's the memories of the whole world," he said with a sigh. "Before you, before me, before the previous Receiver, and generations before him." Jonas frowned. "The whole world?" he asked. "I don't understand. Do you mean not just us? Not just the community? Do you mean Elsewhere, too?" He tried, in his mind, to grasp the concept. "I'm sorry, sir. I don't understand exactly. Maybe I'm not smart enough. I don't know what you mean when you say 'the whole world' or 'generations before him.' I thought there was only us. I thought there was only now." "There's much more. There's all that goes beyond—all that is Elsewhere—and all that goes back, and back, and back. I received all of those, when I was selected. And here in this room, all alone, I re-experience them again and again. It is how wisdom comes. And how we shape our future." He rested for a moment, breathing deeply. "I am so weighted with them," he said.
Jonas felt a terrible concern for the man, suddenly.
"It's as if . . ." The man paused, seeming to search his mind for the right words of description. "It's like going downhill through deep snow on a sled," he said, finally. "At first it's exhilarating: the speed; the sharp, clear air; but then the snow accumulates, builds up on the runners, and you slow, you have to push hard to keep going, and—" He shook his head suddenly, and peered at Jonas. "That meant nothing to you, did it?" he asked.
Jonas was confused. "I didn't understand it, sir."
"Of course you didn't. You don't know what snow is, do you?"
Jonas shook his head.
"Or a sled? Runners?"
"No, sir," Jonas said.
"Downhill? The term means nothing to you?"
"Nothing, sir."
"Well, it's a place to start. I'd been wondering how to begin. Move to the bed, and lie face down. Remove your tunic first."
Jonas did so, a little apprehensively. Beneath his bare chest, he felt the soft folds of the magnificent cloth that covered the bed. He watched as the man rose and moved first to the wall where the speaker was. It was the same sort of speaker that occupied a place in every dwelling, but one thing about it was different. This one had a switch, which the man deftly snapped to the end that said OFF.
Jonas almost gasped aloud. To have the power to turn the speaker off! It was an astonishing thing.
Then the man moved with surprising quickness to the corner where the bed was. He sat on a chair beside Jonas, who was motionless, waiting for what would happen next.
"Close your eyes. Relax. This will not be painful."
Jonas remembered that he was allowed, that he had even been encouraged, to ask questions. "What are you going to do, sir?" he asked, hoping that his voice didn't betray his nervousness.
"I am going to transmit the memory of snow," the old man said, and placed his hands on Jonas's bare back.
Eleven
JONAS FELT NOTHING unusual at first. He felt only the light touch of the old man's hands on his back.
He tried to relax, to breathe evenly. The room was absolutely silent, and for a moment Jonas feared that he might disgrace himself now, on the first day of his training, by falling asleep.
Then he shivered. He realized that the touch of the hands felt, suddenly, cold. At the same instant, breathing in, he felt the air change, and his very breath was cold. He licked his lips, and in doing so, his tongue touched the suddenly chilled air.
It was very startling; but he was not at all frightened, now. He was filled with energy, and he breathed again, feeling the sharp intake of frigid air. Now, too, he could feel cold air swirling around his entire body. He felt it blow against his hands where they lay at his sides, and over his back.
The touch of the man's hands seemed to have disappeared.
Now he became aware of an entirely new sensation: pinpricks? No, because they were soft and without pain. Tiny, cold, featherlike feelings peppered his body and face. He put out his tongue again, and caught one of the dots of cold upon it. It disappeared from his awareness instantly; but he caught another, and another. The sensation made him smile.
One part of his consciousness knew that he was still lying there, on the bed, in the Annex room. Yet another, separate part of his being was upright now, in a sitting position, and beneath him he could feel that he was not on the soft decorated bedcovering at all, but rather seated on a flat, hard surface. His hands now held (though at the same time they were still motionless at his sides) a rough, damp rope.
And he could see, though his eyes were closed. He could see a bright, whirling torrent of crystals in the air around him, and he could see them gather on the backs of his hands, like cold fur.
His breath was visible.
Beyond, through the swirl of what he now, somehow, perceived was the thing the old man had spoken of—snow—he could look out and down a great distance. He was up high someplace. The ground was thick with the furry snow, but he sat slightly above it on a hard, flat object.
Sled, he knew abruptly. He was sitting on a thing called sled. And the sled itself seemed to be poised at the top of a long, extended mound that rose from the very land where he was. Even as he thought the word "mound," his new consciousness told him hill.
Then the sled, with Jonas himself upon it, began to move through the snowfall, and he understood instantly that now he was going downhill. No voice made an explanation. The experience explained itself to him.
His face cut through the frigid air as he began the descent, moving through the substance called snow on the vehicle called sled, which propelled itself on what he now knew without doubt to be runners.
Comprehending all of those things as he sped downward, he was free to enjoy the breathless glee that overwhelmed him: the speed, the clear cold air, the total silence, the feeling of balance and excitement and peace.
Then, as the angle of incline lessened, as the mound—the hill—flattened, nearing the bottom, the sled's forward motion slowed. The snow was piled now around it, and he pushed with his body, moving it forward, not wanting the exhilarating ride to end.
Finally the obstruction of the piled snow was too much for the thin runners of the sled, and he came to a stop. He sat there for a moment, panting, holding the rope in his cold hands. Tentatively he opened his eyes—not his snow–hill–sled eyes, for they had been open throughout the strange ride. He opened his ordinary eyes, and saw that he was still on the bed, that he had not moved at all.
The old man, still beside the bed, was watching him. "How do you feel?" he asked.
Jonas sat up and tried to answer honestly. "Surprised," he said, after a moment.
The old man wiped his forehead with his sleeve. "Whew," he said. "It was exhausting. But you know, even transmitting that tiny memory to you—I think it lightened me just a little." "Do you mean—you did say I could ask questions?"
The man nodded, encouraging his question.
"Do you mean that now you don't have the memory of it—of that ride on the sled—anymore?"
"That's right. A little weight off this old body."
"But it was such fun! And now you don't have it anymore! I took it from you!"
But the old man laughed. "All I gave you was one ride, on one sled, in one snow, on one hill. I have a whole world of them in my memory. I could give them to you one by one, a thousand times, and there would still be more." "Are you saying that I—I mean we—could do it again?" Jonas asked. "I'd really like to. I think I could steer, by pulling the rope. I didn't try this time, because it was so new." The old man, laughing, shook his head. "Maybe another day, for a treat. But there's no time, really, just to play. I only wanted to begin by showing you how it works.
"Now," he said, turning businesslike, "lie back down. I want to—"
Jonas did. He was eager for whatever experience would come next. But he had, suddenly, so many questions.
"Why don't we have snow, and sleds, and hills?" he asked. "And when did we, in the past? Did my parents have sleds when they were young? Did you?"
The old man shrugged and gave a short laugh. "No," he told Jonas. "It's a very distant memory. That's why it was so exhausting—I had to tug it forward from many generations back. It was given to me when I was a new Receiver, and the previous Receiver had to pull it through a long time period, too." "But what happened to those things? Snow, and the rest of it?"
"Climate Control. Snow made growing food difficult, limited the agricultural periods. And unpredictable weather made transportation almost impossible at times. It wasn't a practical thing, so it became obsolete when we went to Sameness.
"And hills, too," he added. "They made conveyance of goods unwieldy. Trucks; buses. Slowed them down. So—" He waved his hand, as if a gesture had caused hills to disappear. "Sameness," he concluded.
Jonas frowned. "I wish we had those things, still. Just now and then."
The old man smiled. "So do I," he said. "But that choice is not ours."
"But sir," Jonas suggested, "since you have so much power—"
The man corrected him. "Honor," he said firmly. "I have great honor. So will you. But you will find that that is not the same as power.
"Lie quietly now. Since we've entered into the topic of climate, let me give you something else. And this time I'm not going to tell you the name of it, because I want to test the receiving. You should be able to perceive the name without being told. I gave away snow and sled and downhill and runners by telling them to you in advance." Without being instructed, Jonas closed his eyes again. He felt the hands on his back again. He waited.
Now it came more quickly, the feelings. This time the hands didn't become cold, but instead began to feel warm on his body. They moistened a little. The warmth spread, extending across his shoulders, up his neck, onto the side of his face. He could feel it through his clothed parts, too: a pleasant, all-over sensation; and when he licked his lips this time, the air was hot and heavy.
He didn't move. There was no sled. His posture didn't change. He was simply alone someplace, out of doors, lying down, and the warmth came from far above. It was not as exciting as the ride through the snowy air; but it was pleasurable and comforting.
Suddenly he perceived the word for it: sunshine. He perceived that it came from the sky.
Then it ended.
"Sunshine," he said aloud, opening his eyes.
"Good. You did get the word. That makes my job easier. Not so much explaining."
"And it came from the sky."
"That's right," the old man said. "Just the way it used to."
"Before Sameness. Before Climate Control," Jonas added.
The man laughed. "You receive well, and learn quickly. I'm very pleased with you. That's enough for today, I think. We're off to a good start."
There was a question bothering Jonas. "Sir," he said, "The Chief Elder told me—she told everyone—and you told me, too, that it would be painful. So I was a little scared. But it didn't hurt at all. I really enjoyed it." He looked quizzically at the old man.
The man sighed. "I started you with memories of pleasure. My previous failure gave me the wisdom to do that." He took a few deep breaths. "Jonas," he said, "it will be painful. But it need not be painful yet." "I'm brave. I really am." Jonas sat up a little straighter.
The old man looked at him for a moment. He smiled. "I can see that," he said. "Well, since you asked the question—I think I have enough energy for one more transmission.
"Lie down once more. This will be the last today."
Jonas obeyed cheerfully. He closed his eyes, waiting, and felt the hands again; then he felt the warmth again, the sunshine again, coming from the sky of this other consciousness that was so new to him. This time, as he lay basking in the wonderful warmth, he felt the passage of time. His real self was aware that it was only a minute or two; but his other, memory-receiving self felt hours pass in the sun. His skin began to sting. Restlessly he moved one arm, bending it, and felt a sharp pain in the crease of his inner arm at the elbow.
"Ouch," he said loudly, and shifted on the bed. "Owwww," he said, wincing at the shift, and even moving his mouth to speak made his face hurt.
He knew there was a word, but the pain kept him from grasping it.
Then it ended. He opened his eyes, wincing with discomfort. "It hurt," he told the man, "and I couldn't get the word for it."
"It was sunburn," the old man told him.
"It hurt a lot," Jonas said, "but I'm glad you gave it to me. It was interesting. And now I understand better, what it meant, that there would be pain."
The man didn't respond. He sat silently for a second. Finally he said, "Get up, now. It's time for you to go home."
They both walked to the center of the room. Jonas put his tunic back on. "Goodbye, sir," he said. "Thank you for my first day."
The old man nodded to him. He looked drained, and a little sad.
"Sir?" Jonas said shyly.
"Yes? Do you have a question?"
"It's just that I don't know your name. I thought you were The Receiver, but you say that now I'm The Receiver. So I don't know what to call you."
The man had sat back down in the comfortable upholstered chair. He moved his shoulders around as if to ease away an aching sensation. He seemed terribly weary.
"Call me The Giver," he told Jonas.
Twelve
"YOU SLEPT SOUNDLY, Jonas?" his mother asked at the morning meal. "No dreams?"
Jonas simply smiled and nodded, not ready to lie, not willing to tell the truth. "I slept very soundly," he said.
"I wish this one would," his father said, leaning down from his chair to touch Gabriel's waving fist. The basket was on the floor beside him; in its corner, beside Gabriel's head, the stuffed hippo sat staring with its blank eyes.
"So do I," Mother said, rolling her eyes. "He's so fretful at night."
Jonas had not heard the newchild during the night because as always, he had slept soundly. But it was not true that he had no dreams.
Again and again, as he slept, he had slid down that snow-covered hill. Always, in the dream, it seemed as if there were a destination: a something—he could not grasp what—that lay beyond the place where the thickness of snow brought the sled to a stop.
He was left, upon awakening, with the feeling that he wanted, even somehow needed, to reach the something that waited in the distance. The feeling that it was good. That it was welcoming. That it was significant.
But he did not know how to get there.
He tried to shed the leftover dream, gathering his schoolwork and preparing for the day.
School seemed a little different today. The classes were the same: language and communications; commerce and industry; science and technology; civil procedures and government. But during the breaks for recreation periods and the midday meal, the other new Twelves were abuzz with descriptions of their first day of training. All of them talked at once, interrupting each other, hastily making the required apology for interrupting, then forgetting again in the excitement of describing the new experiences.
Jonas listened. He was very aware of his own admonition not to discuss his training. But it would have been impossible, anyway. There was no way to describe to his friends what he had experienced there in the Annex room. How could you describe a sled without describing a hill and snow; and how could you describe a hill and snow to someone who had never felt height or wind or that feathery, magical cold?
Even trained for years as they all had been in precision of language, what words could you use which would give another the experience of sunshine?
So it was easy for Jonas to be still and to listen.
After school hours he rode again beside Fiona to the House of the Old.
"I looked for you yesterday," she told him, "so we could ride home together. Your bike was still there, and I waited for a little while. But it was getting late, so I went on home." "I apologize for making you wait," Jonas said.
"I accept your apology," she replied automatically.
"I stayed a little longer than I expected," Jonas explained.
She pedaled forward silently, and he knew that she expected him to tell her why. She expected him to describe his first day of training. But to ask would have fallen into the category of rudeness.
"You've been doing so many volunteer hours with the Old," Jonas said, changing the subject. "There won't be much that you don't already know."
"Oh, there's lots to learn," Fiona replied. "There's administrative work, and the dietary rules, and punishment for disobedience—did you know that they use a discipline wand on the Old, the same as for small children? And there's occupational therapy, and recreational activities, and medications, and—" They reached the building and braked their bikes.
"I really think I'll like it better than school," Fiona confessed.
"Me too," Jonas agreed, wheeling his bike into its place.
She waited for a second, as if, again, she expected him to go on. Then she looked at her watch, waved, and hurried toward the entrance.
Jonas stood for a moment beside his bike, startled. It had happened again: the thing that he thought of now as "seeing beyond." This time it had been Fiona who had undergone that fleeting indescribable change. As he looked up and toward her going through the door, it happened; she changed. Actually, Jonas thought, trying to recreate it in his mind, it wasn't Fiona in her entirety. It seemed to be just her hair. And just for that flickering instant.
He ran through it in his mind. It was clearly beginning to happen more often. First, the apple a few weeks before. The next time had been the faces in the audience at the Auditorium, just two days ago. Now, today, Fiona's hair.
Frowning, Jonas walked toward the Annex. I will ask The Giver, he decided.
The old man looked up, smiling, when Jonas entered the room. He was already seated beside the bed, and he seemed more energetic today, slightly renewed, and glad to see Jonas.
"Welcome," he said. "We must get started. You're one minute late."
"I apologi—" Jonas began, and then stopped, flustered, remembering there were to be no apologies.
He removed his tunic and went to the bed. "I'm one minute late because something happened," he explained. "And I'd like to ask you about it, if you don't mind." "You may ask me anything."
Jonas tried to sort it out in his mind so that he could explain it clearly. "I think it's what you call seeing-beyond," he said.
The Giver nodded. "Describe it," he said.
Jonas told him about the experience with the apple. Then the moment on the stage, when he had looked out and seen the same phenomenon in the faces of the crowd.
"Then today, just now, outside, it happened with my friend Fiona. She herself didn't change, exactly. But something about her changed for a second. Her hair looked different; but not in its shape, not in its length. I can't quite—" Jonas paused, frustrated by his inability to grasp and describe exactly what had occurred.
Finally he simply said, "It changed. I don't know how, or why.
"That's why I was one minute late," he concluded, and looked questioningly at The Giver.
To his surprise, the old man asked him a question which seemed unrelated to the seeing-beyond. "When I gave you the memory yesterday, the first one, the ride on the sled, did you look around?" Jonas nodded. "Yes," he said, "but the stuff—I mean the snow—in the air made it hard to see anything."
"Did you look at the sled?"
Jonas thought back. "No. I only felt it under me. I dreamed of it last night, too. But I don't remember seeing the sled in my dream, either. Just feeling it." The Giver seemed to be thinking.
"When I was observing you, before the selection, I perceived that you probably had the capacity, and what you describe confirms that. It happened somewhat differently to me," The Giver told him. "When I was just your age—about to become the new Receiver—I began to experience it, though it took a different form. With me it was . . . well, I won't describe that now; you wouldn't understand it yet.
"But I think I can guess how it's happening with you. Let me just make a little test, to confirm my guess. Lie down."
Jonas lay on the bed again with his hands at his sides. He felt comfortable here now. He closed his eyes and waited for the familiar feel of The Giver's hands on his back.
But it didn't come. Instead, The Giver instructed him, "Call back the memory of the ride on the sled. Just the beginning of it, where you're at the top of the hill, before the slide starts. And this time, look down at the sled." Jonas was puzzled. He opened his eyes. "Excuse me," he asked politely, "but don't you have to give me the memory?"
"It's your memory, now. It's not mine to experience any longer. I gave it away."
"But how can I call it back?"
"You can remember last year, or the year that you were a Seven, or a Five, can't you?"
"Of course."
"It's much the same. Everyone in the community has one-generation memories like those. But now you will be able to go back farther. Try. Just concentrate."
Jonas closed his eyes again. He took a deep breath and sought the sled and the hill and the snow in his consciousness.
There they were, with no effort. He was again sitting in that whirling world of snowflakes, atop the hill.
Jonas grinned with delight, and blew his own steamy breath into view. Then, as he had been instructed, he looked down. He saw his own hands, furred again with snow, holding the rope. He saw his legs, and moved them aside for a glimpse of the sled beneath.
Dumbfounded, he stared at it. This time it was not a fleeting impression. This time the sled had—and continued to have, as he blinked, and stared at it again—that same mysterious quality that the apple had had so briefly. And Fiona's hair. The sled did not change. It simply was—whatever the thing was.
Jonas opened his eyes and was still on the bed. The Giver was watching him curiously.
"Yes," Jonas said slowly. "I saw it, in the sled."
"Let me try one more thing. Look over there, to the bookcase. Do you see the very top row of books, the ones behind the table, on the top shelf?"
Jonas sought them with his eyes. He stared at them, and they changed. But the change was fleeting. It slipped away the next instant.
"It happened," Jonas said. "It happened to the books, but it went away again."
"I'm right, then," The Giver said. "You're beginning to see the color red."
"The what?"
The Giver sighed. "How to explain this? Once, back in the time of the memories, everything had a shape and size, the way things still do, but they also had a quality called color.
"There were a lot of colors, and one of them was called red. That's the one you are starting to see. Your friend Fiona has red hair—quite distinctive, actually; I've noticed it before. When you mentioned Fiona's hair, it was the clue that told me you were probably beginning to see the color red." "And the faces of people? The ones I saw at the Ceremony?"
The Giver shook his head. "No, flesh isn't red. But it has red tones in it. There was a time, actually—you'll see this in the memories later—when flesh was many different colors. That was before we went to Sameness. Today flesh is all the same, and what you saw was the red tones. Probably when you saw the faces take on color it wasn't as deep or vibrant as the apple, or your friend's hair." The Giver chuckled, suddenly. "We've never completely mastered Sameness. I suppose the genetic scientists are still hard at work trying to work the kinks out. Hair like Fiona's must drive them crazy." Jonas listened, trying hard to comprehend. "And the sled?" he said. "It had that same thing: the color red. But it didn't change, Giver. It just was."
"Because it's a memory from the time when color was."
"It was so—oh, I wish language were more precise! The red was so beautiful!"
The Giver nodded. "It is."
"Do you see it all the time?"
"I see all of them. All the colors."
"Will I?"
"Of course. When you receive the memories. You have the capacity to see beyond. You'll gain wisdom, then, along with colors. And lots more."
Jonas wasn't interested, just then, in wisdom. It was the colors that fascinated him. "Why can't everyone see them? Why did colors disappear?"
The Giver shrugged. "Our people made that choice, the choice to go to Sameness. Before my time, before the previous time, back and back and back. We relinquished color when we relinquished sunshine and did away with differences." He thought for a moment. "We gained control of many things. But we had to let go of others." "We shouldn't have!" Jonas said fiercely.
The Giver looked startled at the certainty of Jonas's reaction. Then he smiled wryly. "You've come very quickly to that conclusion," he said. "It took me many years. Maybe your wisdom will come much more quickly than mine." He glanced at the wall clock. "Lie back down, now. We have so much to do."
"Giver," Jonas asked as he arranged himself again on the bed, "how did it happen to you when you were becoming The Receiver? You said that the seeing-beyond happened to you, but not the same way." The hands came to his back. "Another day," The Giver said gently. "I'll tell you another day. Now we must work. And I've thought of a way to help you with the concept of color.
"Close your eyes and be still, now. I'm going to give you a memory of a rainbow."
مشارکت کنندگان در این صفحه
تا کنون فردی در بازسازی این صفحه مشارکت نداشته است.
🖊 شما نیز می‌توانید برای مشارکت در ترجمه‌ی این صفحه یا اصلاح متن انگلیسی، به این لینک مراجعه بفرمایید.