سرفصل های مهم
فصل 13
توضیح مختصر
زمان مطالعه

9 دقیقه

سطح

متوسط
دانلود اپلیکیشن «زیبوک»
این فصل را می‌توانید به بهترین شکل و با امکانات عالی در اپلیکیشن «زیبوک» بخوانید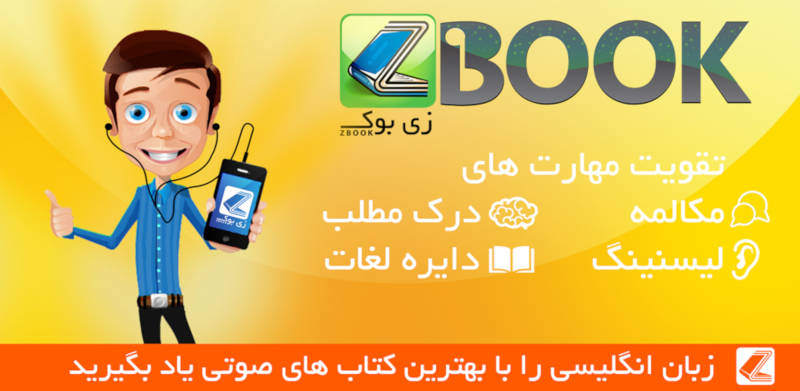 متن انگلیسی فصل
CHAPTER THIRTEEN
Pool party
As soon as I got home that evening, I quickly packed the clothes and other things I'd prepared into my backpack. I took my laptop, just in case. I looked at all the small things I'd collected when I was a child - my shells, my coins, my Man. U. football posters. I would be leaving all this behind me. I picked up a kaleidoscope. It had been my favourite toy when I was about eight years old. I shook it and looked into it, watching the brightly coloured patterns. I shook it again and watched the patterns change. I couldn't help thinking that now my whole life was a kaleidoscope, a series of rapidly changing patterns as each event shook it.
I went to Mum's room. I knew she kept her cash in a drawer in her bedside table. The key was in a pot on her desk. I quickly unlocked the drawer. There was two thousand in fifty-ringgit notes in an envelope. I took a thousand, hoping she wouldn't notice anything missing immediately. It would be enough for Jessica and me to live on until we got to Thailand. My hands were trembling and my heart was beating like a drum. I was a thief, and I felt like one. It wasn't a good feeling but it was too late to feel sorry now.
I called Comfort Cabs and was soon on the highway going to Ka Ting's. It was just 11 pm.
When we stopped outside his house, there were a lot of very expensive-looking cars in the drive and the party was in full swing. I quickly found Ka Ting and he took me up to the room Jessica and I would share later. Her backpack was already there on a chair. I dropped my things in a corner and went over to Ka Ting, who was standing by the window. The room overlooked the terrace and the swimming pool.
A group of people were standing near the bar. Others were helping themselves to food. A few were dancing already. My heart missed a beat when I saw Jessica dancing with a man I'd never seen before. They were dancing very close, as if they knew each other well. I suddenly felt the sharp pain of jealousy for the first time.
Ka Ting took my hand and emptied three pills into it - one white, one blue and one pink. 'That should get you started,' he laughed. 'Everyone's getting really high already. Come and join the fun.' I thought for a moment. I hadn't taken any pills at the last party and I'd been fine. But when I'd taken them the first time I'd felt so bad afterwards. I smiled at Ka Ting and pushed the pills back into his hand.
'I don't need these to have fun,' I said, 'and neither should you.'
'OK, as you like.' He looked disappointed. 'But you don't know what you're missing.' We went downstairs and out onto the terrace. More people were dancing now. Some of them seemed to be out of control already, making wild movements and with strangely absent looks on their faces.
I saw Jessica again. She was still dancing with the same man. I looked at him more carefully. He looked about thirty years old, much older than me. He was dressed all in white. Even his shoes were white. His shirt collar was turned up and his shirt was unbuttoned to show a chest as hairy as a doormat. He wore lots of gold, including a thick gold chain round his neck and big rings on his fingers. He had a black moustache and carefully styled hair. I thought he looked like a gangster in a Bollywood film, and I took an immediate dislike to him. I waved at Jessica and she quickly stopped dancing and came over to me. 'What's going on?' I asked.
'What do you mean,' she replied, but she had a strange look in her eyes.
'Who's that? That guy you were dancing with. You look as if you know him pretty well.'
'Oh, don't be silly,' she laughed. 'That's just Suresh, someone I met at Ka Ting's last year. He owns an import-export business down in Klang. Come on. Let's dance. I feel dreamy already.' And she pulled me onto the dance floor. As we danced, I noticed the man watching us closely. I didn't like the way he was looking at us at all. Then he went away into a corner to talk to some other older guys. Some of the younger group went over to them, and I saw him handing over small packets of something. I also saw the flash of money changing hands.
When we sat down together in a dark corner, I tried to kiss Jessica but, for the first time, she turned her face away from me. 'Not now,' she complained. 'We'll have plenty of time later.' I was hurt but I tried not to show it.
As the party went on, I felt more and more uneasy. Too many people seemed to be acting strangely. Some of the older people were getting drunk. Others were obviously taking pills and getting the rush of excitement I remembered so well. I was glad I hadn't accepted the pills from Ka Ting. I decided to drink only water. I would need to keep a clear head, especially as Jessica had already passed the stage where she could think clearly. She'd obviously had something to drink, and from the dreamy look on her face, I could tell she'd taken some of Ka Ting's pills too.
I tried to keep her away from the crowd but she seemed to be drawn to them. I went to get her some food but when I came back she was dancing with that guy again. I didn't know what to do. After a time, I waved to her to come back, and after a few more minutes she came over to me, walking unsteadily. 'Wha's wrong?' she mumbled, speaking as if she had a piece of cotton wool in her mouth.
'Why are you dancing with him again?' I asked.
'I'm jus' havin' a bit of fun. Wha's wrong wi' that? You're no fun tonight. You goin' to a funeral or wha'?' and she smiled a silly smile.
'We should go upstairs,' I replied. 'We need to rest properly before we leave.'
'Tha's plenty o' time,' she said and started to walk away from me. She looked as if she might fall over at any moment. I took her hand and tried to pull her aside but she pushed me away. Once again she went over to the man I disliked the look of so much. Soon they were dancing again and he was holding her too close. I began to suspect that this was the man she'd told me about earlier - the one who had used her as a plaything. I could see he was wearing a wedding ring.
The music suddenly moved to a really hot rhythm and everyone joined in the dancing, except me. Ka Ting was leading the dance and he suddenly shouted, 'OK, everyone, in the pool.' And people began pulling off their clothes and jumping into the pool. I was shocked to see Jessica topless among them. In the pool there was a lot of splashing and fooling around. Things were getting out of control. I saw the man lift Jessica by the waist and drop her into the water. I watched, feeling helpless. But then, to my horror, I couldn't see Jessica any more! She had disappeared beneath the struggling crowd of bodies. Without thinking, I pulled off my shoes and trousers and dived in. The water was as warm as soup. I found Jessica lying in a corner at the bottom of the pool. Peoples legs were moving about above her. I managed to reach her and pull her to the surface. She was so heavy! Some people helped me drag her out of the pool and onto the terrace. She wasn't breathing!
مشارکت کنندگان در این صفحه
تا کنون فردی در بازسازی این صفحه مشارکت نداشته است.
🖊 شما نیز می‌توانید برای مشارکت در ترجمه‌ی این صفحه یا اصلاح متن انگلیسی، به این لینک مراجعه بفرمایید.