سرفصل های مهم
فصل 04
توضیح مختصر
زمان مطالعه

8 دقیقه

سطح

ساده
دانلود اپلیکیشن «زیبوک»
این فصل را می‌توانید به بهترین شکل و با امکانات عالی در اپلیکیشن «زیبوک» بخوانید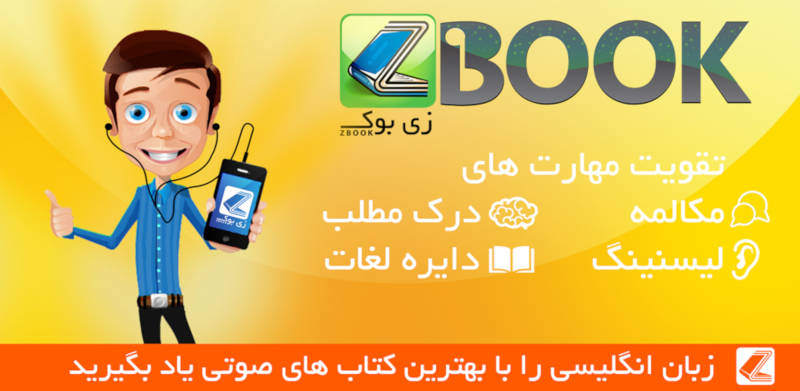 متن انگلیسی فصل
CHAPTER FOUR
The aftershock
I don't know how I got through that night. All I can remember is going back to my room and locking the door. My mind was frozen. I was in a state of deep shock. I couldn't think. Every time I closed my eyes I saw the shape of those two bodies on the bed. It was like a film which goes on playing the same scene over and over. I must have slept eventually because when I woke up, Dad's car had gone.
I spent all of Sunday morning alone in the house. I felt confused, shocked, and disgusted - all mixed up together. I thought I should eat something but when I opened the fridge, the smell of food sickened me. I couldn't face going to the park to be with my friends. What could I say to them?
Poor Raj. He kept running around, crying and following me everywhere. He couldn't understand what was wrong. I turned on the TV and sat in front of it, my eyes staring, not really watching. Raj climbed on the sofa and put his head on my knee. I was still there when Puri came back at 5 pm.
'You all alone?' she asked. I nodded. 'Your dad gone out or what?' I nodded again. 'Never mind. Your mum will be back soon. I make you something to eat, OK?'
'No thanks, Puri,' I muttered. I tried not to cry, but I suddenly realised that the tears were pouring down my face and my shoulders were shaking uncontrollably.
'What's wrong with you, Chee Seng? Something happen?' How could I answer that question? I was too ashamed to tell her what had happened. 'Come on, it's not so bad,' she said, and gave me a big hug. I felt better with her warm arms around me. She had three kids of her own back in the Philippines, so I guess she felt motherly to me too. She sent me to the bathroom to wash my face. Then she sat me at the kitchen table, while she prepared some sliced mango with my favourite sticky rice. I started to feel a bit better.
Everything changed again when Mum came back at 8 pm. She rushed through the door like a tropical storm. 'Where's your father?' she demanded angrily. She didn't even greet me. I didn't answer. 'I asked you a question!' she screamed, 'Don't you dare look at me like that!'
'I don't know…' I mumbled softly. I felt sure she was expressing her anger with Dad, but it was hitting me instead!
'What do you mean, you don't know?' she went on. 'You've been here, haven't you?'
She didn't stay for an answer but rushed upstairs to their bedroom. I followed her quietly and stood outside the open door. She was standing by the window. The bed was still unmade, the sheets untidy. The drawers and the wardrobe doors were all open and clothing was thrown around on chairs and on the floor. I could see that Dad's suits weren't hanging in the wardrobe any more. And his laptop had gone from the table where it usually was. There was an open empty suitcase abandoned in one corner.
'So it's true, he's gone!' she said - to herself, not to me. 'My God, he's gone…' She started to cry. I wanted to go and hug her but something warned me not to enter the room. 'You coward!' she screamed. 'After all I've done for you. I can't believe it! Running off with that… dirty creature! And not even brave enough to tell me to my face, just leaving a message on my phone!'
She collapsed onto a chair, holding her head in her hands, crying uncontrollably. 'What am I going to do?'
I pulled together all my courage and went in to her. I tried to hold her but she pushed me away angrily. 'Get away from me! Don't you dare come in here. Get out of my sight. Now! Right now! Do you hear me?'
I'd never seen Mum like that before and I ran out of the room, shaking. I was suddenly afraid of this fierce stranger, a wild animal that threatened me in my own home, no longer recognisable as Mum. It was as if she was blaming me. I couldn't stand it. I ran to my room and locked the door.
A few minutes later I heard her speaking on the phone. Her voice sounded tired and weak. 'Swee Eng? Can I see you? I need to talk to you…' There was a pause. 'No, I mean now. I know it's late but it's important… ' Another pause. 'I can't tell you on the phone, I'm sorry…'
Her voice started to shake and I guessed she was crying again. 'I'm really desperate, Swee Eng. Please come over.' Another pause. 'Thanks so much. I don't know what I'd do without you. I'll see you soon.' She put the phone down.
Not long after, I heard Auntie Swee Eng's car in the drive. I called her Auntie but she was not really my aunt, although she was somehow related to us by marriage. I could never work out exactly what the relationship was, but I think her sister had married one of Mum's cousins. Auntie Swee Eng was a Peranakan nyonya like Mum, and very proud of it too. I don't know how old she was, but she always dressed very smartly in her kebaya blouse and carefully wrapped sarong. Her grey hair was always tied neatly at the back of her head.
She was small but full of intense energy, like a bright-eyed bird. I liked her a lot. She was one of those adults who always took me seriously, always listened to what I had to say, and always had a kind word of encouragement.
I didn't dare go downstairs after the way Mum had shouted at me. But I really wanted to know what Mum and Swee Eng were talking about. I opened my door carefully and walked quietly to the top of the stairs. I couldn't hear very clearly but I caught bits and pieces of their conversation.
'So when did all this start?' That was Auntie Swee Eng. I couldn't make out Mum's reply. 'Do you think he'll come back?' Auntie Swee Eng asked.
'I don't want him back!' That was Mum all right!
'But how are you going to manage?' Again I didn't catch Mum's reply. 'There's no reason to blame yourself, my dear. These things happen, you know. It's not your fault. But what about Chee Seng?' Again, I missed the answer. 'I'll do whatever I can to help you, Wei Fong.' It sounded strange to hear her use Mum's Chinese name. I only knew her as Mum, Dad usually called her sayang, and most other people just called her by her European nickname, Linda.
Their voices went on, rising and falling, but it became more and more difficult for me to follow what they were saying. I think I must have been exhausted from everything that had happened. Somehow, I fell asleep leaning against the wall at the top of the stairs.
I don't know what time it was when suddenly I felt someone holding me close, stroking my hair. I heard Mum's voice, this time warm and soft. 'It's OK, Chee Seng, it will be all right. I promise you. We're going to be all right.'
مشارکت کنندگان در این صفحه
تا کنون فردی در بازسازی این صفحه مشارکت نداشته است.
🖊 شما نیز می‌توانید برای مشارکت در ترجمه‌ی این صفحه یا اصلاح متن انگلیسی، به این لینک مراجعه بفرمایید.