سرفصل های مهم
فصل 02
توضیح مختصر
زمان مطالعه

7 دقیقه

سطح

متوسط
دانلود اپلیکیشن «زیبوک»
این فصل را می‌توانید به بهترین شکل و با امکانات عالی در اپلیکیشن «زیبوک» بخوانید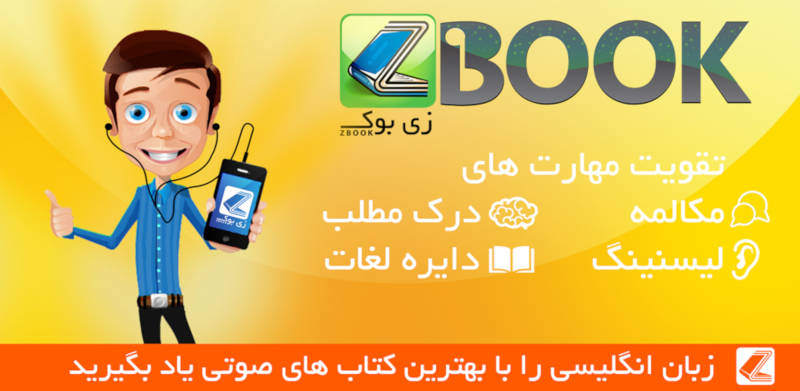 متن انگلیسی فصل
CHAPTER TWO
The best of times
As I sit there in that impersonal, white waiting room, I start to think about our life together. My family, I mean. What happened to us? When did things start to go wrong?
Until about a year ago everything was perfect - or at least, that's how it seemed to me. Dad was doing well in his job. They'd just promoted him to export manager at Intercorp, where he worked. At weekends we often went off somewhere together. We had a nice house in a green suburb of Kuala Lumpur called Subang Jaya. At weekends, Mum and Dad often had friends over for lunch or dinner or parties. My parents - Mr Sammy Yeo and Linda - were a popular couple. Whenever I think of our times together, they seem to be bathed in a golden light in my memory.
While I was growing up, Dad was really the centre of my world. He was a wonderful father and was always there for me.
Most days, after work, he would take me up to the park at the top of our street to play football or help me practise my basketball skills. He was always around to help me with my homework, especially maths. He was a wizard at maths, no wonder he'd been promoted. Most nights he would read to me in bed before I went to sleep. Once he read me the whole of The Lord of the Rings- it took him months to finish it! He taught me to swim too and arranged tennis lessons. Everything I remember about him glows with that warm, golden light. Even now, after everything that's happened.
So when did it all start? I think back to my last birthday. I was sixteen and Mum and Dad had organised a big party for me. Mum came from a large family and so did Dad, so the house was filled with uncles and aunts and cousins from all over the place. And that wasn't all, because both Mum and Dad had loads of friends too; who I called 'Uncle' and 'Auntie', even though they weren't really. Of course, Auntie Veena and Uncle Krish were there. They were Mum and Dad's closest friends.
Then there were my best friends from school - Dev, Faisal and Ka Choon. Dev, short for Devinder, was Indian-Malaysian. He lived just up the same street in Subang Jaya. Dev was a great sportsman, especially at hockey. Faisal lived just round the corner from us. He came from a Malay family. And Ka Choon was Chinese-Malaysian. He lived miles away in a very expensive neighbourhood. We were all very different, but that didn't stop us from being the best of friends.
Mum was a great cook and so were all her friends, so there were all sorts of special dishes that they'd brought to the party. Our Indian friends came round with samosas and curries of all descriptions. Malay friends arrived with satay and peanut sauce, and spicy beef rendang. Chinese friends and relatives brought along Hainan chicken rice, spicy Szechuan tofu and Peking duck served with paper - thin pancakes. Our Straits Chinese relatives, Auntie Swee Eng and Auntie Rosie, brought Peranakan dishes like asam laksa - that was one of my real favourites, with its sour tamarind taste and spicy fish soup. And to top it all, Mum brought in an enormous birthday cake with sixteen candles.
Yet, though everything was perfect, something didn't feel quite right. Once or twice I caught Mum looking strangely at Auntie Veena. Auntie Veena was Indian-Malaysian. She was really beautiful. When she was younger she'd been chosen as Beauty Queen of Selangor State, and you could see why. On my birthday she was wearing a dark red silk sari with a gold border, with white jasmine flowers in her hair. Mum was good looking too, but not in the same way. Uncle Krishnan was quite the opposite. He had a bald head and a big fat stomach. Sometimes I wondered why Auntie Veena had married him. But he was a lot of fun and he was Dad's best friend from school and university. Mum and Auntie Veena got on well too, always laughing and joking as they did things together. Before Mum married Dad, she'd worked in the company owned by Veena's father. That's when they first became friends. The four of them spent a lot of time together, especially at weekends. And that's why Veena and Krishnan were there at my party.
Then I remembered something else too. After we'd had the wonderful food and cut the cake, I went off to my room with my friends to play the video games they'd brought me as presents. All the adults settled down to relax and chat on the terrace outside and in the lounge. Some of them fell asleep in their chairs. It was that sleepy time after a heavy meal.
After a while, I decided to go downstairs to get some cool drinks for my friends. As I came out of my room, I saw Dad and Auntie Veena on the stairs. They were looking at each other in a way I'd never seen before, and Dad had his hand on her bare arm. He quickly took it away when he saw me. They looked embarrassed, and Dad went upstairs mumbling something to me as he passed. Auntie Veena hurried downstairs again.
We went back to our games and I didn't think much about what I'd seen. And I forgot about it completely when Dad came in later carrying a big basket. I heard a scratching sound inside, and when he opened it, there was the little black and white dog I'd wanted for so long.
'What shall we call him?' Dad asked.
'Let's call him Raj,' I answered.
Everyone clapped as Raj barked his agreement. It was a perfect day. And from then on, Raj was my best and most faithful friend.
But now, as I sit here in the hospital, waiting for the doctor and thinking about Dad, that other strong image blacks out my brain. The bedroom, the cries, the bodies moving on my parents' bed. I am powerless to stop that image from coming back. It is burnt on my memory like the mark an iron leaves on a shirt. How did it all happen? Why did it all happen? Why couldn't we have gone on living in the best of times for ever? These black thoughts flood my mind again. I feel the tears in my eyes. Auntie Swee Eng can see how upset I am. She takes my hand and gives it a squeeze. I look up at the clock. When will the doctor come?
مشارکت کنندگان در این صفحه
تا کنون فردی در بازسازی این صفحه مشارکت نداشته است.
🖊 شما نیز می‌توانید برای مشارکت در ترجمه‌ی این صفحه یا اصلاح متن انگلیسی، به این لینک مراجعه بفرمایید.