سرفصل های مهم
فصل 14
توضیح مختصر
زمان مطالعه

14 دقیقه

سطح

ساده
دانلود اپلیکیشن «زیبوک»
این فصل را می‌توانید به بهترین شکل و با امکانات عالی در اپلیکیشن «زیبوک» بخوانید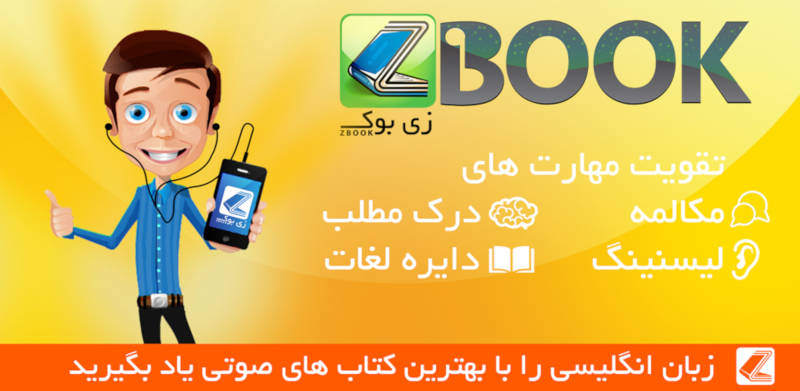 متن انگلیسی فصل
CHAPTER FOURTEEN
Beyond parental control
People started panicking immediately, running about aimlessly and screaming. I grabbed Ka Ting and shook him hard.
'Call the emergency services right away,' I ordered. 'Hurry!' I turned Jessica's body over and started to do mouth-to-mouth resuscitation. I was amazed that I could still remember how to do it from the first-aid course I'd done the year before. Then I put my hands on her chest and pushed hard - once, twice, three times.
After what seemed like ages, I felt a small movement in her lungs. Suddenly water came out of her mouth and she started breathing again. But she still didn't open her eyes. She was alive but something was badly wrong. I had a strange feeling now when I touched her - so very different from what I'd felt when we'd been lovers. Now it was all so impersonal. She felt like a total stranger, an object, no longer the girl of my dreams. And her skin felt cold, so cold.
A lot of the party-goers had hastily put on their clothes and were running to their cars. But an ambulance with flashing lights soon blocked the drive. It was closely followed by police motorbikes and a car full of uniformed men. 'Nobody leaves!' shouted a police officer. 'I want everyone inside the house. Now!'
The ambulance men took over from me and soon lifted Jessica into the back of the vehicle. As they closed the doors, I asked, 'Can I come with her? We're together…'
But I was pulled back into the house by two policemen. There was no point in trying to resist. I watched, helpless, as the ambulance drove away.
Inside the house, the policemen divided us into a teenage group and an older group. Each group was taken into a separate room. As my group was pushed roughly into the games room, Ka Ting whispered to me, 'Don't tell them anything about the pills, OK?' He looked terrified, no longer the confident, cheeky leader of all the fun and games. Now he was just a frightened boy.
A senior policeman, an inspector I think, came in after us. He shut the door behind him. 'This is serious,' he said. 'Very serious. A girl very nearly died here tonight. She may still die. We don't know what happened but we have our suspicions. If you know what's good for you, you'd better answer our questions honestly. If you try to cover things up, I can assure you that we will find out - and that won't be good for you. Understand?'
He stood there in his dark blue uniform with the silver buttons on his shoulders, slapping his stick impatiently against his leg. I felt sure he would have liked to have used the stick on us too. We all nodded. 'Right, now whose house is this?' After a brief pause, Ka Ting raised his hand nervously.
'How old are you?'
'I'm seventeen,' Ka Ting answered in a whisper.
'Seventeen, eh? And where are your parents? Do they know about this party here?'
'My dad's away in Hong Kong,' said Ka Ting. 'My mum doesn't live here any more.'
'And what's been going on here anyway? I want everyone to turn out their pockets. Now!' His voice was so loud we almost jumped out of our skins.
He walked up and down in front of us as we emptied the contents of our pockets onto the table, one at a time. The police put each lot into separate plastic bags. I felt relieved that I had not taken the pills from Ka Ting. When he emptied his pockets, there was a bag of pills and a lot of money.
'Right. I want everyone's name, address and contact telephone number. Now!' he shouted again. 'Give them to Sergeant Idris here. When we've got that information, and noted down what you had in your pockets, you'll be taken to the police station and held till tomorrow. Then we'll question you formally.'
By the time we left the room, several big police vans had arrived. Ten of us were pushed roughly into one of them and the rest of us into another. The doors banged shut and we were driven away. As we left, I saw the older people being pushed into two other vans. Some newspaper photographers were taking flash pictures. Someone must have phoned the press. The story would be in the Sunday newspapers. I hoped our names wouldn't be published.
We couldn't see much through the small windows, so I had no idea where they were taking us. About half an hour later, we stopped and the doors opened. A group of policemen pushed us through the door of a police station. Then we were locked into small cells, four people to a cell. I looked at my watch. It was three in the morning. I felt terrible. The others - the ones who had taken pills or drunk too much - felt even worse than me. I thought of Jessica, wondering where she was, and how she was… and who she really was. How could she have been in love with me when she had acted like that with Suresh? I thought of Mum and what she would do when she found out about all this. And I thought of Auntie Swee Eng and wished I was still safely at her house listening to music. It all seemed so long ago and so far away.
I felt dirty and tired. I badly wanted to relieve myself. When I called out to the policeman in the corridor to ask to use the toilet, he laughed.
'Where you think you are? Dis no Hilton Hotel, you know. You got one bucket, is for dat.' He pointed to a bucket in the corner of the cell. The four of us would have to share it. I relieved myself, feeling ashamed in front of the others. It was hot in the cells, and airless. We lay down on the hard wooden beds and tried to sleep. But sleep did not come. Instead, whenever I tried to close my eyes, all the events of the evening kept flashing in front of them.
At 7 am a guard came with a tray with some weak, half cold tea, and a bowl of rice soup for each of us. That was all we got for breakfast. We were so hungry and thirsty that we ate it. Then we waited.
At about ten, they started to call out our names, one by one. It was eleven in the morning when my turn came. I was taken to a small bare room at the end of the corridor. The inspector was sitting behind a wooden table. There was just one weak electric light bulb hanging by a thin wire from the ceiling. A little light came in through a small barred window high up in the wall. I noticed a spider's web hanging from the high ceiling. There was a chair in front of the table. The inspector pointed to it, and I sat down.
'I don't want you to waste my time,' he began. 'I told you back at the house that I want straight answers to straight questions. The quicker you give me answers, the sooner you can be moved.'
I didn't like the sound of 'moved'. He hadn't said 'go home'. Moved? Moved to where? I'd heard about what happened to kids who were judged as 'beyond parental control'. They didn't go home; they went somewhere really bad.
'Name?'
'Yeo Chee Seng.'
He checked the paper in front of him. 'We'll be contacting your parents later. Is this your home number?' He read it out and I nodded. 'Who invited you to this party?'
'Ka Ting,' I replied.
'How do you know him?'
'We're in the same class at school,' I answered.
'How many people did you know at the party?' he asked, looking me directly in the eye. I looked down. 'Come on. How many?' he asked impatiently.
'Maybe four or five,' I mumbled.
'What are their names?'
'Ka Ting, Chee Lick, Wendy, Ruby and Jessica, the girl who…'
'Ah yes, Jessica,' he said thoughtfully. 'Tell me about Jessica.'
'She was my… I mean, we were close friends. We were… '
'She was your girlfriend, right?'
'Yes, sir.'
'And Ka Ting?'
'He invited us to the party - Jessica and me.'
'Had he ever invited you before, or was this the first time?'
'He'd invited me maybe twice before,' I confessed.
'What about these?' he asked, throwing some pills on the table. 'Do you know what they are?' It was useless to lie. He already knew the answer.
'Yes, sir. But those are not mine, sir.'
'I know that. Did Ka Ting ever give you this kind of thing before?'
'Erm…' I hesitated but it was useless.
'Right. He did. Where did he get them from, do you know?'
'No sir.'
'How about this guy? You know him at all?' He showed me a picture of the man Jessica had been dancing with. The man called Suresh.
'No sir. I saw him for the first time tonight. I just know his name is Suresh.'
'Did he give you anything? Sell you something maybe?'
'No sir,' I answered, truthfully.
'OK, I believe you,' he said. I felt relieved. 'Now you will go for a drugs test. If you test positive, some bad things are going to happen to you, my boy. Even if you test negative, we know you've taken them before.'
'Yes sir,' I admitted, looking down.
'Were you the one who gave the girl mouth-to-mouth?'
'Yes sir,' I said.
'Well, maybe that'll be good for you. You probably saved her life. But she's still in intensive care. She may not make it. And if not, someone will be in deep trouble,' he said, looking at the picture of Suresh. 'OK. Now you'll go back to your cell. I may call you again later.' He pointed to the door and a policeman led me back to my cell.
What happened between then and the time I was released the next afternoon? All I know is that Auntie Swee Eng came to the police station in Petaling Jaya to collect me on Monday afternoon. How did she manage that? She told me later that she'd known Inspector Sunderam (that was his name - the man who'd interviewed me) when she was younger. He owed her a favour. I never found out what the favour was, but she certainly knew how to take advantage of it! It was Swee Eng who somehow managed to persuade the police not to keep me in the cell, but to release me with a warning. She was now responsible for my behaviour. I was listed as being 'beyond parental control'. If I misbehaved again, she would have to answer to the police.
As we drove away from the police station, she squeezed my hand. 'Don't worry, Chee Seng,' she said in a kindly voice. 'I'll make sure you're OK. And your mum too… But… there's a lot to explain yet. I'd better tell you what's happened before we go to see her.' And she started to do just that.
مشارکت کنندگان در این صفحه
تا کنون فردی در بازسازی این صفحه مشارکت نداشته است.
🖊 شما نیز می‌توانید برای مشارکت در ترجمه‌ی این صفحه یا اصلاح متن انگلیسی، به این لینک مراجعه بفرمایید.