سرفصل های مهم
بخش 01
توضیح مختصر
زمان مطالعه

10 دقیقه

سطح

ساده
دانلود اپلیکیشن «زیبوک»
این درس را می‌توانید به بهترین شکل و با امکانات عالی در اپلیکیشن «زیبوک» بخوانید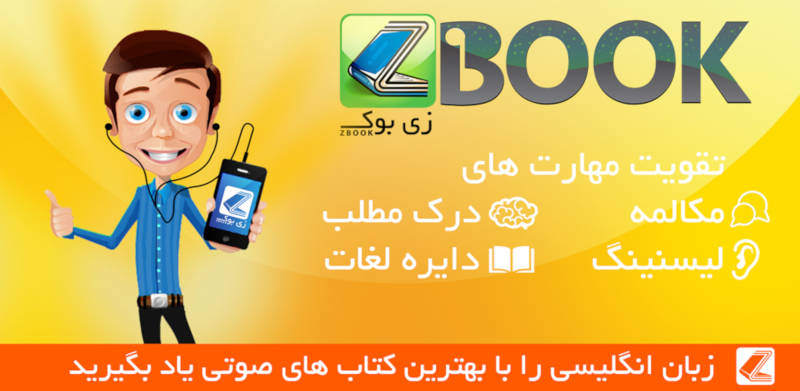 متن انگلیسی درس
The End of a Dream
Paul McCartney once said, 'The Beatles were always a great little band - nothing more, nothing less.' Millions of fans around the world disagree with this. To them, the Beatles were a 'great little band 'who changed modern music forever.
When the Beatles ended in 1970, people around the world couldn't believe it. John, Paul, George and Ringo all followed their own interests successfully. But all four faced the same question everywhere they went: 'When will you play together again? 'The answer always seemed the same - never - but fans could hope and dream.
Then, on 8 December 1980, the dream ended. John Lennon and Yoko Ono were returning home to their building in New York. Mark Chapman was waiting in the shadows. He shouted to John and then he shot the singer in the back and chest. John Lennon died in hospital that night.
The news was met with sadness all around the world. The Beatles could never play together again.
Early Days
The four boys from Liverpool were all born during the Second World War. Life in the northern city wasn't always easy after the war. Most people lived in small houses and many were poor. But like many ports, Liverpool was open to new ideas. Sometimes ships brought something that other places in Britain couldn't get - rock and roll records from the US! For the young people of Liverpool in the 1950s, the exciting sound of rock and roll was an escape from their daily lives.
■ Richard Starkey (Ringo Starr) was born in 1940 and grew up in one of Liverpool's poorest areas. He was often ill, and he first played drums in hospital. He bought his first drum around 1956 - just one big drum! He played with a few local bands. Then he joined Rory Storm and the Hurricanes. Around this time, Richard took a new name - 'Ringo'- because of all the rings on his hands.
George Harrison, the youngest Beatle, was born in 1943. His father was a bus driver, but before that he worked on ships. George loved his father's records from the US. At school, he sat in class drawing pictures of guitars. When he did get his guitar, he practised all the time.
■ Paul McCartney was born in 1942, the son of a nurse and a cotton salesman. The family loved music. When Paul was old enough, his father bought him a trumpet. But Paul couldn't play the trumpet and sing at the same time. So he changed the trumpet for a guitar. He sometimes talked about music with a younger boy at his school - George Harrison.
■ John Lennon was born in 1940. After his father left, his mother sent the four-year-old boy to his Aunt Mimi and her husband's big house in a pleasant part of Liverpool. John loved rock and roll. He remembered seeing an Elvis Presley film. When the audience screamed, he thought, 'That's a good job!' John's mother loved music too - and she taught her son well. He started a band, the Quarry Men. The name came from his school, Quarry Bank.
One afternoon in July 1957, a friend took Paul to see the Quarry Men at a church garden party. John was singing, but he couldn't remember all the words. This didn't stop him - he sang new words. After the concert, Paul played a song on his guitar for John. Years later, John remembered the meeting. Paul was better than the people in the band, but John was a little worried. What was more important: his own strong position in the group, or a stronger group? He chose the group. Lennon and McCartney were together.
From Liverpool to Hamburg
One day, Paul showed John one of his own songs. After that, John began to write his own musical ideas, and soon the two young men were writing song after song. Sometimes they worked together, sometimes alone. But each of them pushed himself harder because of the other one. This was true during all the Beatles years.
Not long after Paul joined, he told John about his friend George. John wasn't sure - George was only fifteen. But George joined after John heard him play. They were on the top of a bus at the time!
Soon John, Paul and George were playing concerts in Liverpool, but there was a problem. They didn't have a drummer or a bass guitarist. One of John's art-school friends, Stu Sutcliffe, looked like James Dean and he was an artist. When he sold a painting, the boys in the band asked him to buy a bass guitar. Stu wanted to be in a band, but there was one small problem: he couldn't play. Stu often turned his back to the crowds in concerts because of this!
What's in a name?
John and Stu probably thought of the name 'the Beatles', but there are other stories. John wrote that, at twelve years old, he was told the name by a little man. There was a more serious story, too: they heard it in a Marlon Brando film, The Wild One. But many years later, Paul McCartney named a 1997 album Flaming Pie, for the place where John saw his little man!
People were starting to like the band. The Beatles got a job playing with a rock and roll singer, Johnny Gentle. They toured Scotland under the name the Silver Beetles. For a time, Paul played drums because they couldn't find a drummer. Then, back in Liverpool, they were offered another job. Bands were needed to play in clubs in the German city of Hamburg. The band said yes - but first they needed a drummer. They asked Pete Best, the drummer in another local band (and the owner of some nice drums!). Pete agreed and the band travelled to Germany in the summer of 1960.
To five boys from Liverpool, Hamburg was another world - a world of all-night bars and street crime. Concerts weren't always easy. On some nights, John had to push people off the stage. To keep audiences happy, bands had to play well for six or seven hours every night. With all this practice, the band became another of the Liverpool bands in Hamburg was called Rory Storm and the Hurricanes. The band was famous in Liverpool. The band's drummer loved to come and watch the Beatles. Sometimes, when Pete Best was ill, he even played with the band. His name was Ringo Starr.
The first trip to Hamburg ended suddenly. George was sent home by the police because he was too young to play in the clubs - he was only seventeen. But the Beatles returned often to Hamburg. Each time they played to bigger crowds in better clubs.
مشارکت کنندگان در این صفحه
تا کنون فردی در بازسازی این صفحه مشارکت نداشته است.
🖊 شما نیز می‌توانید برای مشارکت در ترجمه‌ی این صفحه یا اصلاح متن انگلیسی، به این لینک مراجعه بفرمایید.