سرفصل های مهم
پرتره بیضی
توضیح مختصر
زمان مطالعه

9 دقیقه

سطح

ساده
دانلود اپلیکیشن «زیبوک»
این درس را می‌توانید به بهترین شکل و با امکانات عالی در اپلیکیشن «زیبوک» بخوانید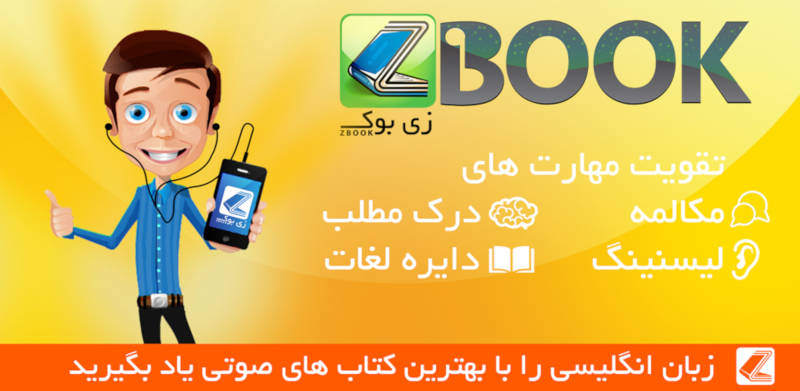 متن انگلیسی درس
The Oval Portrait
We saw the dark shape of the roof above the forest. It was not far away, but travelling was difficult in that wild part of the mountains. We did not arrive until night was falling.
It was a sad and strangely beautiful house, many hundreds of years old. Pedro, my servant, broke in through a small door at the back and carried me carefully inside. I was so badly hurt that I would die if we stayed out all night.
People were living here until a very short time ago,' Pedro said. 'They left in a hurry.'
He carried me through several tall, richly decorated rooms to a smaller room in a corner of the great house. He helped me to lie down on the bed. There were a lot of very fine modern pictures in this room. I looked at them for a while in the dying light. They were everywhere on the walls, all round me.
After dark, I could not sleep because of the pain. Also, I was so weak now that I was afraid that I was dying. So I asked Pedro to light the lamp beside the bed.
I began to look at the pictures on the walls, and as I did so I read a small book. I found this book on the bed next to me. It described all the pictures in the room, one by one, and told their stories.
I looked and read for a long time, and the hours passed quickly. Midnight came and went. My eyes became more and more tired, and soon I found it hard to read the words on the page. So I reached out — this was painful and difficult — and moved the lamp closer. Now, the lamp's light fell in a different part of the room, a part that was in deep shadow until then. I saw more pictures, and among them there was a portrait of a young woman. As soon as I saw it, I closed my eyes.
Keeping my eyes closed, I tried to understand why. Why did I suddenly close my eyes like that? Then I realized. I did it to give myself time. I needed time to think. Was I sure that I really saw what I thought I saw? Was I dreaming? No, I was suddenly very awake.
I waited until I was calm again; then I opened my eyes and looked a second time. No, there was no mistake. My eyes were seeing what they saw the first time, only seconds before.
The picture, as I said, was a portrait. It was oval in shape, and showed the head and shoulders of a young woman. It was the finest and the most beautiful painting that I have ever seen. And I know I never ever saw a woman as beautiful as her! But it was not her beauty that shook me so suddenly from my half-sleep.
And it was not the beauty of the painter's work that excited me in such a strange way.
I stayed for perhaps an hour, half-sitting, half-lying, never taking my eyes off the portrait. Then at last, I understood. At last, I realized what the true secret of the picture was, and I fell back in the bed again.
It was the way she was looking at me.
Her eyes, that beautiful smile, that way she looked at me — she was so real! It was almost impossible to believe that she was just paint — that she was not alive!
The first time I looked at the portrait I simply could not believe what my eyes were seeing. But now I felt a very different feeling growing inside me. The more I looked into those eyes, the more I looked at that beautiful smile, the more I was afraid! It was a strange, terrible fear that I could not understand. It was a fear mixed with horror.
I moved the lamp back to where it was before. The portrait was now hidden in darkness again. Quickly, I looked through the book until I found the story of the oval portrait. I read these words:
see that she was growing weaker with every day. He never noticed that she was not healthy any more, and not happy any more. The change was happening in front of his eyes, but he did not see it.
Tut she went on smiling. She never stopped smiling because she saw that her husband (who was now very famous) enjoyed his work so much. He worked day and night, painting the portrait of the woman he loved. And as he painted, the woman who loved him grew slowly weaker and sadder.
Several people saw the half-finished picture. They told the painter how wonderful it was, speaking softly as he worked. They said the portrait showed how much he loved his beautiful wife.
Silently, she sat in front of her husband and his visitors, hearing and seeing nothing now
The work was coming near an end. He did not welcome visitors in the room any more. A terrible fire was burning inside him now He was wild, almost mad with his work. His eyes almost never left the painting now, even to look at his wife's face. Her face was as white as snow The painter did not see that the colours he was painting were no longer there in her real face.
Many more weeks passed until, one day, in the middle of winter, he finished the portrait. He touched the last paint on to her lips; he put the last, thin line of colour on an eye; then he stood back and looked at the finished work.
As he looked, he began to shake. All colour left his face. With his eyes on the portrait, he cried out to the world: 'This woman is not made of paint! She is alive!' Then he turned suddenly to look at the woman he loved so much .. .
She was dead.'
مشارکت کنندگان در این صفحه
تا کنون فردی در بازسازی این صفحه مشارکت نداشته است.
🖊 شما نیز می‌توانید برای مشارکت در ترجمه‌ی این صفحه یا اصلاح متن انگلیسی، به این لینک مراجعه بفرمایید.