سرفصل های مهم
مونته کریستو
توضیح مختصر
زمان مطالعه

6 دقیقه

سطح

خیلی ساده
دانلود اپلیکیشن «زیبوک»
این درس را می‌توانید به بهترین شکل و با امکانات عالی در اپلیکیشن «زیبوک» بخوانید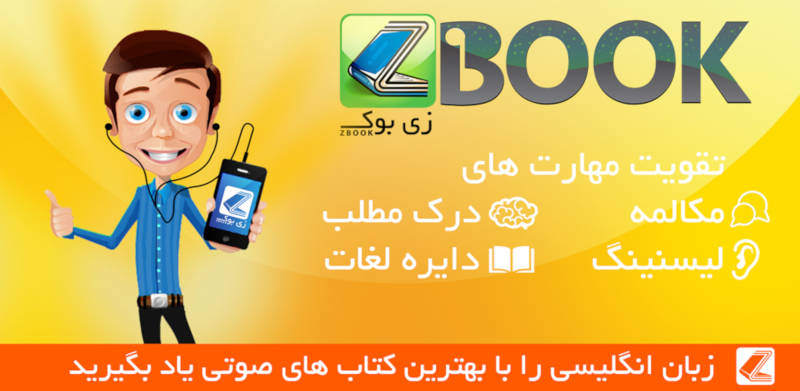 متن انگلیسی درس
Chapter 13 - Monte Cristo
And so, by a lucky accident, Dantes reached the island of Monte Cristo. The Young Amelia was first at the meeting place. Dantes was the first person to reach the shore.
The men knew the island well. Dantes questioned Jacopo, the man who saved him from the sea. 'Where shall we spend the night?'
'On the ship, of course.'
'I must find the place where Spada hid the treasure,' Dantes thought. 'There is an opening somewhere — but where ? Perhaps Spada hid it with stones, or perhaps it is now covered with trees and plants. But I must wait for the morning.'
Just then a boat arrived and came close to the shore. The business began. As he worked, Dantes worried. 'Did I say too much to Jacopo ? Will the men learn about the treasure?' No. His secret was still safe.
Next morning, the men rested. When Dantes quietly walked away, nobody seemed surprised. He climbed high, until the men on the shore looked very small. Then he found a path that was cut by a stream between two walls of rock. He followed it. 'The treasure is near here,' he thought.
As he went along the coast, he looked at everything carefully.
'These stones have marks on them. A man made these marks!'
He came to the twenty-first stone, and the marks stopped. But there was no opening, just one large rock. 'This rock is so big. I don't think anybody can move it! It is too heavy. I must start again.' And he turned and went back to his friends.
The men on the shore were cooking a meal. They were sitting down to eat when they saw Dantes. He was jumping from rock to rock towards them. All eyes turned to him. But then they saw him fall! They all ran to him, but Jacopo reached him first.
Edmond was not moving. 'Is he dead?'Jacopo thought.
After some time Dantes opened his eyes.' My knee hurts very badly,' he said,' and my head and my legs feel heavy.'
They wanted to carry him to the shore. But when they touched him, he gave a cry of pain. 'Don't move me!' he cried.
' The pain is too great.'
He did not want any food, but he told the other men to have their meal.' I only need to rest,' he said.' When you return, I will feel better.' The sailors went away.
They returned an hour later.' He is not getting better,' one of the sailors said.' His pain seems to be worse.'
'I must sail this morning,' the captain said to Dantes. 'Won't you try to get up ?'
Dantes tried to stand up, but each time he fell back. With each fall he cried out with pain.
' He has broken his leg,' the captain said in a low voice.' But he is a very good man, and we can't leave him. We will try to carry him on board the ship.'
' No,' Dantes said.' The pain is too bad. Don't move me. Leave me here.'
' No,' said the captain,' we won't leave until evening. I don't want people to think that we left a good man like you on this empty island.'
But Dantes told him to go.' No, no,' he said to the captain.' I was stupid, and I must suffer for my mistake. Leave me a small amount of food and an axe. I will build myself a hut.'
The captain turned towards his ship. It was waiting just off the shore, ready for sea.' What shall we do ?' he asked.' We can't leave you here; but we can't stay.'
' Go. Please go,' cried Dantes.
'We will be away for more than a week,' the captain said.
'Then we will make a special journey to get you.'
Dantes spoke again.' If, in two or three days, you see a fishing boat, ask them to come here for me. I will pay them to take me to Livorno. If you don't meet a fishing boat, please come back forme.'
' Listen, Captain,' said Jacopo.' I will stay with him.'
' You "will say goodbye to your part of the money from this business to stay with me ?'
'Yes,' said Jacopo immediately.
A strange look passed over Dantes' face. He pressed Jacopo's hand. ' You are a good, kind-hearted friend,' he said to Jacopo.
' God will love you for your kindness. But I don't want anyone to stay with me. I will be all right.'
The men left the things that Edmond wanted. Then they went back to the ship. Two or three times they turned round and waved to him, and Edmond waved back.
' They are rough, dangerous men,' Dantes said to himself,' but they are good friends.'
He pulled himself up carefully to the top of the rock. He watched the ship leave. Like a beautiful white bird, it sailed out over the sea.
مشارکت کنندگان در این صفحه
تا کنون فردی در بازسازی این صفحه مشارکت نداشته است.
🖊 شما نیز می‌توانید برای مشارکت در ترجمه‌ی این صفحه یا اصلاح متن انگلیسی، به این لینک مراجعه بفرمایید.