سرفصل های مهم
برندو مبلمان آدلیرانداک را پیدا می کند
توضیح مختصر
زمان مطالعه

14 دقیقه

سطح

خیلی سخت
دانلود اپلیکیشن «زیبوک»
این فصل را می‌توانید به بهترین شکل و با امکانات عالی در اپلیکیشن «زیبوک» بخوانید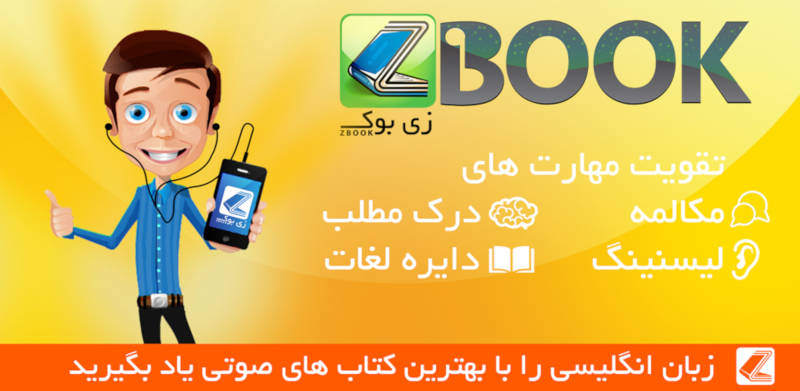 متن انگلیسی فصل
IN WHICH Bando Finds Some Old Adirondack Furniture
At dawn we return our campsite pretty much to its original pristine appearance and walk on down the brook.
Shortly we are out of the forest and standing in a field. A large farm lies in the valley below.
"We've lost Alice's trail somewhere," I say. "If I were her, I would not go down through a farm with a pig on a leash."
"I would," Bando says. "There's a corncrib down there. Pigs like corn, you know."
We look at each other as the same thought strikes us. Alice has already been to the farm. About a hundred yards back we had noticed several corncobs along the shore of Fitches Brook. Still unaccustomed to thinking like a pig, we had agreed that raccoons had been at work on some farmer's crop.
Back we go, avalanching rocks as we scramble up the shaley streambed and arrive at the embankment where we had seen an ear of corn. It's gone. I am searching upstream for it and any others when Bando calls. He is pointing to the stream bank. Four corncobs have been laid there in the shape of an arrow. Alice has been here. They point to a big flat rock where a squirrel is now stuffing kernels from another ear of corn in his cheeks. You can't leave anything sitting around in the woods or someone will get it. Even hard deer antlers are eaten by white-footed deer mice.
I leap across the stream on the rocks, the squirrel runs, and I pick up his ear of corn. There are broad teeth marks on it which are not squirrel. Could be deer, but it's not. It's pig. Pig droppings nearby clinch the identification, and then, looking around, I see Crystal's tracks in the soft loam. I'm off.
"Not so fast," Bando calls. "Come back. I've found something else."
On bare earth in the sun is another compass. This one is different from the first. Alice has propped up a stick at a 45-degree angle to the ground. On it hangs a stone on a string. Under it is a north-south directional stick. Smiling, I recall how Alice and I made a compass like this last spring. We placed a marker on the shadow that the hanging rock cast in the morning. Then, when the sun passed the meridian, we put another marker on the afternoon stone-shadow. Between the two marks and directly under the suspended rock, we laid a stick. We had a north-south line.
"She's checking her direction," I say.
"Well, she's got north, all right," Bando says, looking at his compass. "Her stick points to within 3 degrees of true north."
"And she plotted her directional line too," I say, pointing to the little pebbles lined up there.
"Ah, ha!" Bando lays his compass with the directional arrow lined up with the pebbles. Carefully he turns the compass housing until the arrow and north are lined up. He looks at the bearing marker. "She's going more easterly now—80 degrees." We spread the county map on the ground and lay a grass blade from our stream location across the page at 80 degrees. The blade crosses the Schoharie Reservoir and intercepts Manorkill Falls.
I count contour lines and multiply by twenty. "Wow," I say. "That waterfall drops almost straight down a hundred feet."
"Manorkill Falls," Bando says. "I've read it's spectacular. If I were a girl who loved waterfalls, I'd be headed right for it."
"In fact," I say. "I'm so sure she's going there that we should go directly to it without losing any more time following pig tracks."
"Good idea," Bando agrees.
There are no trails or roads up here, so, by lining up trees to keep us going in a straight line, and by reading the quadrangle maps to avoid cliffs and marshes, we strike off across the top of the mountain range.
We traverse fields and forests, walk through barren lands where quails and woodcocks fly up at our feet, and, after twelve miles of bushwhacking, enter the Plattekill State Forest. We are greeted by a flock of wild turkeys, big, noisy, and glorious. They gobble and fly off, miraculously missing limbs and trunks as they zip through the forest. I could never hit one of those with my sling.
Although we're tired, the top of the mountain we're climbing calls to us, and we scramble on to its summit. Here we can see the Catskill, Helderberg, and distant Adirondack Mountains. I understand why people climb mountains. I am an eagle.
Bando sits down. We've been walking hard since 6:00 A.M., almost ten hours, and we're both glad to rest. The trek was rough because we stayed in the forests, where the understory is a jungle of hazelnut, viburnum, and twisted young hardwoods fighting for the sun. Travelling through them was work.
I offer Bando some smoked venison and dried apples. He eats heartily.
"I'm ready to stop for the night," he says. "I don't think we have to hurry now. If I were Alice and had reached Manorkill Falls, I'd stay for at least a day or two, wouldn't you?" "I sure would," I say, noting the scratches on his arms and the smudges of dirt on his cheeks. "You're right, we don't have to hurry."
While he makes his bed, I practice with my sling. On the trek today, I missed nineteen out of twenty targets. I'm not doing so well. I guess it takes a lot of practice.
Later, Bando sleeps. I watch the stars and think of Frightful.
I wake early, pick a few Labrador tea leaves and brew them in Bando's tin cup. Then I gather a batch of daylily buds for our breakfast. These I moisten in dew and dip in hazelnuts I pounded to a powder with a stone. I steam them in spicebush leaves.
With a catbird diving at us to chase us away from his nest, we leave the mountaintop on a northeasterly course. Bando is a little stiff and sore this morning, so we walk slowly, enjoying the vistas from the skyline of this mountain range.
We stop frequently to consult the map, whether we need to or not. Map reading gives us a good excuse to rest.
"Sam, look here," Bando says during one of these stops. "There's a power line below us. It leads to the road at the bottom of Manorkill Falls. It'll be a lot easier to walk on the cleared land under those wires than in this dense forest. Shall we take it?" I agree we should, and within a few miles we break out of the tangled undergrowth into a meadow under the power line. We walk in daylilies, Queen Anne's lace, and the last daisies of June. A few black-eyed Susans bloom to say midsummer is nearly here.
We make good time, and I practice with my sling on the steel tower struts. There are so many that if I don't hit the one I aim at, I hit the one next to it. This is very satisfying, for although I'm not hitting my target, I am hitting something.
As we follow the meadow down the last steep slope of the mountain range, I see a patch of evening primroses near a stone fence. The roots of this flower are very good if you boil them long enough to remove the peppery taste. Taking my hunting knife from its sheath on my belt, I kneel down to dig but whoop instead.
"Bando! Crystal's been here!"
He runs down the hillside. "By golly, she has!"
"We stopped thinking pig," I say. "Crystal must have led Alice to the power lines. All kinds of edible plants grow in this habitat." I point to an uprooted primrose. "Including one of my favorites. Crystal has good taste." Getting to my feet, I glance around. She has also dug up a batch of Jerusalem artichokes, and I pick up one of the potatolike tubers she missed.
"Thank you, Crystal," I say and stuff it in my pouch along with the primrose.
"How do you think Crystal found all of this food?" Bando asks after we have started off again. "And I presume she did find it, not Alice."
"Smelled it, I guess," I say. "We humans will never know how meadows or mountains smell, but deer and horses and pigs do." Bando sniffs deeply and shakes his head.
"We were left out when it comes to smelling things," he says. "I would love to be able to smell a mountain and follow my nose to it."
Crystal's tracks are quite obvious now that we know she has been here, and we are able to trot along as we follow her down the steep slope. Bando veers off to the left and stops.
"Looks like a struggle here," he says pointing to tracks that are dug in deep, as if Crystal were resisting being pulled somewhere.
"Seems Alice is dragging her into those woods," Bando says.
"I wonder why," I ask, trying to think like Alice. I look for an answer in the mountains and rolling terrain but find none.
On we go, following the pig tracks. Presently we enter a dark woods of very old yellow birches and again lose Crystal. The forest ends, and we are on a steep hillside looking across a valley at the famous profile of White Man Mountain.
"Bando!" I say. "I know what Alice is up to. The summer house of John Burroughs, the nature writer, is somewhere around here. I read parts of his books to Alice last winter. That's the mountain he loved. An artist sketched it for one of his books." We wind down and around and within a quarter of a mile come upon John Burroughs' grave. It is surrounded by a stone wall and covered with lilies of the valley.
Bando finds some shelled beechnuts and hazelnuts lying at the base of a hollow tree near the grave.
"Could this be Alice?" he asks, bringing the nuts to me. "I'm suspicious of everything now."
I look at the nuts all neatly peeled and recognize the handiwork of a white-footed deer mouse. I put my hand in the hollow and find more.
"Alice has been here," I say. "But she did not shell the nuts. She raided a deer-mouse pantry. Deer mice take the coats off the seeds and nuts before they store them. You're real lucky when you find one. It's like opening a can of cocktail nuts. They're ready to eat." I pop a hazelnut in my mouth.
We take to a country road, where posters advertising the Roxbury Country Fair are nailed to every telephone pole.
"I love fairs," says Bando. "Think we have time to go?"
"No," I answer. "I don't think Alice is going to stay at Manorkill Falls as long as you think she is. There are lots of beautiful cascades in the Helderbergs." We walk on in silence, round a bend and stop.
"There it is," I exclaim, pointing to a small brown house. "That's Woodchuck Lodge, John Burroughs' summer home."
"It is?" says Bando. "Well, as far as I'm concerned, it's the capital of Adirondack furniture. Look at that house!" Bando takes off his packbasket and gets out a notebook and pencil.
Woodchuck Lodge is small and rustic, with a sharply gabled roof and a porch railing of twisted limbs and branches. The porch furniture looks like my lounging chair, and the trim on the gable is a weaving of gnarled oaks and maple branches.
"Woodchuck Lodge," I read on the door, "is a National Monument supervised by the National Park Service." At this moment no one is here but us.
I start a small fire in the outdoor fireplace, wrap the primrose and artichoke in maple leaves, and clip some young shoots of a pokeweed.
"You know, Sam," Bando says as he sketches and watches me concoct a wild, savory lunch, "I think I'll just open one of the cans of stew."
As I put his food on the fire, I see four stones to my left and recognize a pathfinder's sign. Three stones are stacked one on top of the other, the fourth, on the ground beside them, points the direction the person is taking.
"Bando," I say, squatting beside the sign, "Alice has been here. She's changing course, going in the direction of that stone on the ground." "How do you know it's Alice?" Bando asks.
"Pig tracks right here and an acorn, her woodland signature."
Bando lays his compass beside the directional stone and adjusts it.
"Seventy degrees," he says. "She's going east by northeast again."
"She's off to Manorkill Falls," I say and remove the hot stew from the fire.
مشارکت کنندگان در این صفحه
تا کنون فردی در بازسازی این صفحه مشارکت نداشته است.
🖊 شما نیز می‌توانید برای مشارکت در ترجمه‌ی این صفحه یا اصلاح متن انگلیسی، به این لینک مراجعه بفرمایید.