سرفصل های مهم
از شمال شرقی به شرق فرستاده شدم
توضیح مختصر
زمان مطالعه

10 دقیقه

سطح

سخت
دانلود اپلیکیشن «زیبوک»
این فصل را می‌توانید به بهترین شکل و با امکانات عالی در اپلیکیشن «زیبوک» بخوانید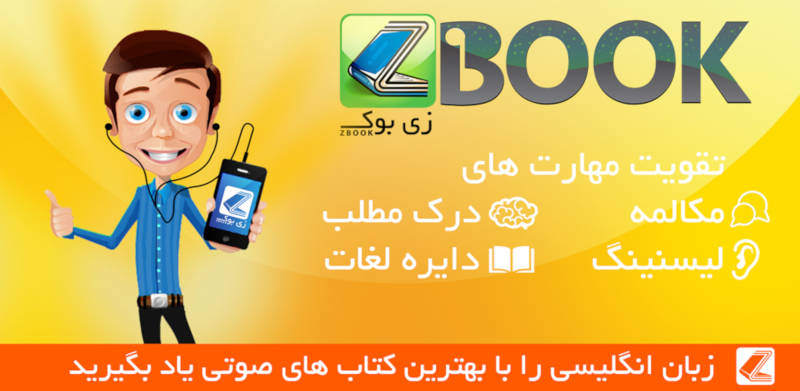 متن انگلیسی فصل
IN WHICH I Am Sent East by Northeast
Just before sunrise I strike out across the field to Mrs. Strawberry's weatherworn farmhouse. Tucked in a grove of old lilacs, it is surrounded by barns and outbuildings that are sagging toward the ground. These mountains do not love a farm.
At the gate, Slats trots up and tries to shove his way into the yard with me.
"Phbbbbbb," I say, blowing through my lips. According to Mrs. Strawberry, this is horse talk for "You're annoying." Frightful doesn't have such a word in her vocabulary, but then her ancestors were never pestered by flies as were Slats's.
I lift the latch and push him back. He paws the ground.
"You can't come in," I say. "So stop begging." Pawing the ground is a horse's way of begging.
As I step into the yard, I glance up at my mountain. It's strong and beautiful, with the sun rising behind it. The view from here is its western side. No matter from which direction you look, it's an inspiring sight. Why on earth would Alice want to leave?
A green frog pipes, a star shoots, and a light comes on in Mrs. Strawberry's farm kitchen. I knock.
"Sam!" she says, opening the door. "What are you doing here?" She is wearing the brown felt hat she always wears in and out of doors and is smiling her I'm-REALLY-glad-to-see-you smile. It softens the lines around her sharp nose and pointed chin.
"Come in," she says. "Have some breakfast."
Slats grabs the gate in his teeth and rattles it, then thrashes his head up and down.
"No, you can't come in, Slats!" Mrs. Strawberry calls.
"He's annoyed," she says to me. "Alice hasn't been around to ride him since she started her new project."
I hold my breath—she knows.
"Does Alice have a new project?"
"Yes, indeedy, she's up to something again."
"Do you know what it is?" I try to sound as if I were asking if Alice were in the barn pitching hay.
"Don't you?" she asks.
"No."
"I don't either. Never asked."
"She's left home—to find a new one, I think."
"My goodness," she replies. "That's quite a project."
My face must look troubled because the next thing Mrs. Strawberry says is, "Don't you worry, Sam. Whatever Alice is up to, she's all right. Go on home and do your chores." "I'm not worried—just curious. She took her maps."
"Hmm. Sounds like she's going far."
"That's what I think. And she's got a good start. The last time I saw her was five days ago. The first day the haze rolled in. The next day I left for Delhi without seeing her. When I returned, she was gone." "I saw her three days ago," Mrs. Strawberry says. She steps over to a flowerpot to pick off dead geraniums.
Three days ago—that means she started the day after Frightful was confiscated. I make a quick calculation. Alice and I can walk about twenty miles a day. That could put her sixty miles from here. Sixty miles, which way? in what direction?
If I knew in which direction she was going, I might be able to look at a map and figure out her destination. I'd sure like to know where she's headed.
She should have told me. At least I told Dad that I was going to run away to Great-grandfather Gribley's farm. He didn't believe me, but he should have. Alice hasn't even given me a hint—at least I don't recognize one if she has.
I linger, hoping Mrs. Strawberry's memory will keep clearing and she will remember more about "what Alice is up to," as we all say.
Slats takes the gate in his teeth and shakes it again.
"Ee-he-eeeeeeee," squeals Mrs. Strawberry. She's imitating the cry of a challenging horse, like western cowboys do to discipline their steeds. Hearing a threat in his own language, Slats trots off.
"You just have to be stern with that horse," she says. "It's like Alice and her pig. She can get that pig to do anything with a stern bit of pig talk." "Her pig," I exclaim. "I knew she had a pig friend, but I didn't know it was hers."
"It is now. Mr. Reilly"—she points to a farm down the road—"who owns Crystal, or who did own her, gave Crystal to her." "That was very nice of him."
"Not really. Alice gave the pig a name so he didn't have the heart to butcher her. And the pig loves Alice. Crystal won't eat if she isn't around. Pigs are very affectionate, especially to children, and particularly to a child who learns to say, 'I love you' in pig-ese." I keep listening, my picture of Alice and her pig taking on new dimensions.
"Now that I think about it," Mrs. Strawberry goes on, "Alice might have been going off to find her own place." She draws on her memory. "She was leading her pig on a leash." "Alice took her pig?" I smile. She can't go very fast or far with a pig, and—a pig can be easily tracked.
Of course, I'm not going to follow her, although it would be easier than playing On the Track, the game we made up when went berrying or food gathering. You track the other person by observing broken sticks or footprints or even clues that a person sets out, like an acorn under a pine tree. It's fun.
I'll just find their first few tracks and figure out where Alice is. Then I'll go home.
Mrs. Strawberry is watching me closely.
"Are you worried about her, Sam?"
"Not at all," I answer, thinking how easy it will be to find pig prints and pig droppings. She studies my face again. She doesn't believe me.
"I can't help you very much," she goes on, "but I can tell you this, she and the pig were walking across my fallow field, toward your mountain. I thought they were going home." "South?" I ask eagerly.
"South and a little bit east." I thank her very much and hurry down the steps to the gate.
Out of sight of Mrs. Strawberry, I veer toward Mr. Reilly's house, leaping mullens and thistles growing in the fallow field. Perhaps he knows where Alice is going.
As I approach the lights in the cow barn, I slow down and stop. Alice is a secret-keeper among other things. If Mrs. Strawberry doesn't know, he won't know either.
Making a right-angle turn, I go south and slightly east across the field. I watch for bent grasses and hoof-prints.
At the end of Mrs. Strawberry's property, two hills meet in a swamp. Dead trees rise out of the dark water. In them are eight blue heron nests—a rookery. Eight nests, I say. That might mean sixteen more great blue herons if all goes well this summer.
I climb the fence and continue walking south and a bit east, searching for pig tracks among the rushes and trees along the swamp stream. I can't find any. You'd think a pig would leave a beaten trail in this wetland, but Crystal hasn't or, at least, I can't find it.
The haze thickens as the sun warms the land, and I can't see well so I sit on a log by the stream and wait for the air to clear.
A blue jay who flew into a willow when I sat down is right above me, a prisoner of the haze too. He doesn't see me. We both sit still and wait.
At last the wind blows, the whiteness thins, and the blue jay catches sight of me. He screams and flies over a sandy spit.
"Well, look at that!" I exclaim out loud and jump to the spit. "Alice has been here."
A stick is standing upright in the sand. Two rocks have been placed on either side of it, about three feet apart. A line has been drawn between them. Another line intersects the first.
I have found a compass made by Alice. We make these when we're travelling in strange forests. To make one, you pound a stick in the ground and put a stone at the end of its shadow. That is west. After about an hour you put another stone on the end of the new position of the stick's shadow. That is east. You draw an east-west line between the two stones, then the north-south. Alice has labeled north.
The compass is a good find, but it doesn't tell me which way she's going. I get down on all fours and look more closely to see if she has plotted her direction—and she has! Two thin reeds on the sand point from the center of the compass outward. The longest points east by northeast or about 70 degrees. The other points almost due south.
I know what she's doing. She and I use long sticks or reeds to indicate our long-range objective, short ones to point out the immediate route. She must be reading one of the maps she took. Although she's headed east by northeast for the long run, she's going almost due south for a short distance.
Alice has plotted her course. This is no exercise for her map-reading teacher; this is serious. She's off on her own—with a pig.
She knows exactly where she is going, and I will, too, before very long.
With a couple of bounds, I leave the stream, run through the woods for a short distance, and climb an embankment to the dirt road that runs along the bottom of my mountain.
مشارکت کنندگان در این صفحه
تا کنون فردی در بازسازی این صفحه مشارکت نداشته است.
🖊 شما نیز می‌توانید برای مشارکت در ترجمه‌ی این صفحه یا اصلاح متن انگلیسی، به این لینک مراجعه بفرمایید.