سرفصل های مهم
زلا معقولانه به نظر می رسد
توضیح مختصر
زمان مطالعه

16 دقیقه

سطح

خیلی سخت
دانلود اپلیکیشن «زیبوک»
این فصل را می‌توانید به بهترین شکل و با امکانات عالی در اپلیکیشن «زیبوک» بخوانید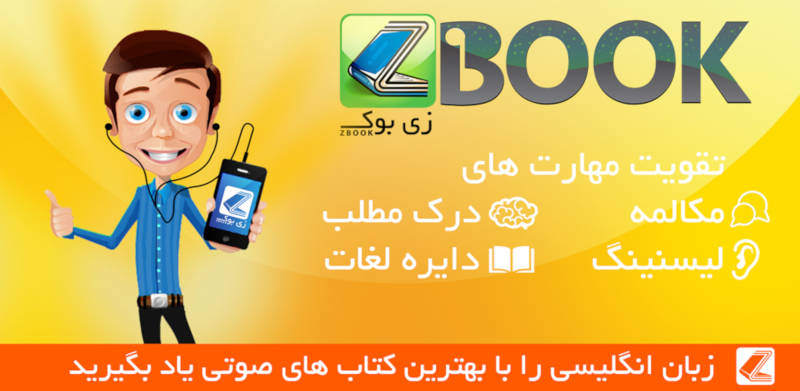 متن انگلیسی فصل
IN WHICH Zella Makes Sense
The answer to where Alice is going is in Bando's cabin. I jog up the dusty road that follows the creek. I'll soon know where she's headed. Then I'll go home and do the chores.
As I climb over the fence into Bando's pasture, a song sparrow clicks out his alarm note from the raspberry thicket. I assume I am his enemy until I see a crow sneaking toward his nest intent upon eating the eggs. I rush the crow. He flies off, crying his alarm caws.
Bando looks up when he hears the crow and hails me. He's in front of his cabin in the shade of the big slippery elm tree, contemplating a twisted limb. Bando really is serious about making Adirondack furniture. He's up and at work, and the sun is hardly over the treetops.
"What brings you here, Sam?" he asks when I join him. His prematurely white hair is cut so short that it looks like a skullcap. Bando is getting a little paunch, but I like it, especially right now. He looks older and wiser, and that makes me feel better. This has been a bad week: first Frightful, then Alice.
"You look like you ate a green persimmon, Sam," he says.
"Alice ran away."
He drops the twisted wood.
"Really? Where did she go?"
"I don't know." Bando looks worried so I quickly add, "She's perfectly all right. She made a sun compass in the sand along the marsh creek to plot her direction. I'll know where she's going if I can look at your maps." "Sure," he says. "Come on in." Bando has been collecting the same maps Alice got from her school course ever since he bought his cabin. They are the U.S. Geological Survey topographic maps and are a good thing to own in these wild mountains.
"She can't be going far," I say as we step up on a large doorstep of rock and into the cabin. "She has a pig."
"A pig?" he asks incredulously. Bando dislikes pigs as much as I do. A bunch of them from the farm below him got loose this spring and made a mud hole of his garden.
Zella comes in through the back door.
"Did I hear you say Alice ran away?"
"Good morning, Zella," I say. "She sure did. She left me a note saying she was leaving, but she didn't say where she was going or how long she'd be staying." Zella looks nice this morning in a dark blue jacket and skirt. I guess she's going to work. Her black hair is pulled back from her face with silver combs. Dark-rimmed glasses over her long-lashed eyes make her look very professional and also pretty.
"So, at last she's done it," Zella says with a whimsical smile.
"Done what?" I ask.
"Gone off on her own. She's wanted to do it for a long time."
"She has? She never told me about it."
"Perhaps she didn't want anyone to know where she's gone." She winks at me. I didn't want anyone to know where I was either for fear they'd take me home.
"I think she does want me to know," I say. "She left me a message in the sand along the swamp stream. She told me she's going east by northeast—to somewhere." Bando has spread several of the topographical maps on his big oak table. The maps, which you order through the United States Department of Interior, U.S. Geological Survey, are masterpieces of mapmaking. They reflect the shape of the Earth's surface, portrayed by contour lines twenty feet apart. These brown lines are the distinctive characteristic of topographic maps. They tell you exactly where and how high you are, so you can never get lost. They also show roads, buildings, railroads, transmission lines, mines and caves, vegetation, and towns, cities, rivers, lakes, canals, marshes, and waterfalls.
Bando leans over the state map.
"You say she's going east by northeast?" he says taking out a compass with a housing that has 360 degrees marked on it, as well as a clear plastic base-plate with straight sides that can be used as a ruler. It also has a directional, or pointer, arrow drawn on it. The compass is for orienteering—finding your way with a map—and saves you a lot of time plotting your course. You don't have to use a protractor to figure out the degrees.
Bando lines up the state map with north and, placing his compass approximately on the swamp creek, turns the housing to 70 degrees, or east by northeast.
The directional arrow points to the Helderberg Mountains.
"Do you suppose she's going there?" I ask.
"That's the most interesting spot on the east by northeast line," Bando says. "Beyond that's Albany, and we know she's not going there.
"But why the Helderbergs?" he muses. "They're not as spectacular as the Catskills or Adirondacks."
"I wouldn't mind going there myself," I say. "Miss Turner said there is a pair of goshawks that nest on the Helderberg Escarpment. I'd sure like to see them." "Goshawks?" says Bando. "I would, too. I read a book about one. What a remarkable, spirited bird."
"They're the most aggressive of all the birds of prey," I say. "Many of the kings of medieval England preferred them to peregrine falcons—they can capture huge cranes and buzzards. And they're downright ferocious when it comes to defending their young. Miss Turner said the Helderberg pair knocked a man out of their nest tree." "Let me look at the map of the Helderbergs," Zella says, then picks up the magnifying glass and studies the map Bando spreads out for her.
"I see a lot of waterfalls," she says. On the maps, waterfalls are the blue lines going through brown contour lines drawn closely together, thereby indicating a steep incline or cliff.
"Once Alice told me," Zella goes on, "that her dream was to go on a long hike, clamber beautiful waterfalls, with the water splashing around her, and sleep beside them at night." "Hey, Bando," I say. "That could be what she's doing all right. She really does like waterfalls. Remember I told you about the note she left me saying, 'thinking waterfalls'?" "Yes, I do," Bando says. "But she can't climb waterfalls."
"Why not?" Zella asks.
"Because she's got a pig."
"She's got a pig named Crystal," I explain to Zella.
"How smart of her," Zella says, straightening up from the map. "Pigs are very intelligent. She'll be good company for Alice." Zella doesn't know much about country life, but she's nice.
"Even an intelligent pig would not be much good on a long hike," I say. "They're no good at all as far as I'm concerned." "What's wrong with them?" Zella asks.
"You ought to know," Bando says. "They tore up our garden and ate all the carrots and lettuce."
"They rout in the ground," I say and wax into a lecture. "They destroy the ground cover so that the birds and animals of the ferns and mosses have no home. I would never let one on my mountain—never." "That's exactly why I think a pig would be of help to Alice. The pig—what did you say her name was?"
"Crystal."
"Crystal"—she smiles and her eyes shine—"would dig up tubers and bulbs for Alice to eat."
Bando and I look at each other. Zella is right. A pig would be helpful to Alice. My thinking is taking a different course now. "Pigs are excellent water diviners, too. I recall reading that somewhere. She could help Alice find waterfalls." "How?" Bando asks, as if I've lost my mind. "How would a pig know Alice wanted her to find waterfalls?"
"She talks to that pig," I answer, looking Bando right straight in the eye. I want him to believe this. Animals communicate with each other, and when you learn their language, you can communicate with them too. Scientists as well as animal lovers do this. Bando looks doubtful, so I try to explain.
"It's like I talk to Frightful with love squeaks and whistles and Mrs. Strawberry talks to Slats by blowing air through her lips." As I speak of Frightful, I realize that I've been so preoccupied with Alice's adventure that I haven't thought about her for hours and hours.
"Now, then," says Bando, turning back to the map. "Let's sum this up. We know where Alice is going in general—east northeast toward the Helderbergs, and she's going via waterfalls." "Right," I agree.
"So," Bando goes on, "now all we have to do is figure out her route."
"This much I know. She is starting out by going southeast for a short distance," I say.
He takes out the Delhi quadrangle map, the one with our homes on it. The quadrangle maps, which are literally quadrangles, 16¾ by 22¾ inches, are not like the county maps. These are land not political boundaries. Their scale is three and three-quarter inches to the mile—a lot of space to put down the details. On the Delhi quadrangle map is Bando's cabin, my mountain, Mrs. Strawberry's house and farm, as well as all the buildings in Delhi. My millhouse and tree are not on it, for which I am grateful. I like privacy.
Bando puts the directional arrow of his compass on the swamp creek and pencils a line across the page at 157 degrees, south southeast, the second direction Alice gave us and the first one she took. It intersects Peaks Brook.
"Of course," I say. "That makes sense. She and the pig can walk down the streambed quite comfortably. The water's low. When they get to the West Branch of the Delaware River, Alice can launch out on her east-northeast direction to the nearest waterfall." "Right," Bando says, straightening up and rubbing his back. "Now, to find her."
"No," I protest. "We don't do that. I feel strongly about not following her. She wants to do this by herself, and I think she has every right to." Bando is shaking his head no.
"When you found me in my tree," I remind him. "You thought I had every right to be there. You didn't report me."
"But I kept an eye on you, didn't I?"
"Well, I suppose so—sort of."
"I did keep an eye on you, and I think we should keep an eye on Alice."
"What do you think, Zella?" I ask.
"Alice is just fine," she replies. "Why don't you two just let her do her thing."
"Zella, love," says Bando. "You know Alice as well as Sam and I do. She's going to get herself in trouble, bite a chicken thief, siphon milk from a fanner's milk can—remember how she put that tube into my cup of hot chocolate and siphoned all my drink into her cup on the floor?" He chuckles. "I didn't mind—but strangers are not so tolerant." "She'll be just fine," Zella repeats. "And you did mind."
Zella slips her arm in Bando's, and he laughs at himself. I don't even smile because I know only too well that Bando is right. Alice has a knack for getting into scrapes.
"Bando," I say. "I agree. I'm going to follow her. I'll keep out of her sight and I won't stop her. But I want to make sure she doesn't yell 'kidnapper' or siphon milk from a farmer's milk can." "I'll come with you," he says. "Zella is leaving for a trial that's coming up in Poughkeepsie."
"For goodness' sake," Zella says. "Can't that little girl do something on her own? You two just want an excuse to go hiking." "That's not so," protests Bando unconvincingly.
Zella smiles at him and picks up her suitcase. She pauses as she walks toward the door and turns to me.
"Sam, I'm so sorry about Frightful. I thought it might happen eventually, but I hoped that those officials who knew you and your way of life would let you keep her." I look at the floor so she can't see my misty eyes.
"Leon Longbridge is a fine man," she goes on. "We both know him. I worked with him on a legal case and came to admire him. He'll see to it that Frightful is given good care." I'm really glad to hear that Zella likes Leon Longbridge, because I don't. But her words make me feel a lot better.
Zella gives Bando a hug and a kiss and leaves. We hear the engine of the four-wheel drive start up and listen until it is out of hearing.
"Let's begin where Alice drew her compass in the sand," Bando says as he takes down his packbasket from the wall. In it he puts a bedroll, cup, spoon, some raisins, a collapsible fishing rod and a change of clothes, a raincoat, and a couple of cans of stew. The topographic maps are folded and put in a waterproof holder, then placed in a pocket of the fishing jacket he's wearing.
"I'm ready," he says. "Shall I wait here until you get your equipment?"
"I'm ready," I answer pointing to my belt pack stuffed with the venison and nuts I put there this morning. Then I pat my pockets where I keep fishing lines and my flint and steel, and bring out my sling, now strung with rawhide. "I never leave my mountain without food and gear for a week," I say.
"How far do you think Alice has gotten?" Bando asks.
"Not far," I answer. "She left the mountain three days ago, but she couldn't have made a sun compass the day after Frightful was confiscated because of the haze in the valley. There were no shadows all that day, I recall. I think she started off the next day when the sun was bright. She can't be more than ten or fifteen miles from here with that pig. We can do that in half a day." Bando checks around the cabin before we leave. Zella has made it cozy with two rocking chairs, a patchwork quilt on the bed, colorful posters, and bright copper pots at the fireplace. I look down at the wood floor.
"You did a nice job here," I say.
"I saved my marriage, that's what I did," he answers and winks at me.
As we walk across Bando's meadow, he whistles; I throw back my head, and, feeling free as the wind, breathe in the fresh mountain air. Although I am heavy-hearted, my spirits are rising. To walk in nature is always good medicine.
Entering the woods, we take a deer trail to the bottom of the mountain, then cut over to Mrs. Strawberry's field. We stop at the sand spit and Alice's sun compass.
The bobolinks are singing in the fields, two herons are flying toward their roost, and grasshoppers are stridulating at our feet.
"Good old Alice," I say to Bando now that I know we are going to find her very soon. "I might have stuck myself on the mountaintop working hard all summer if it hadn't been for her."
مشارکت کنندگان در این صفحه
تا کنون فردی در بازسازی این صفحه مشارکت نداشته است.
🖊 شما نیز می‌توانید برای مشارکت در ترجمه‌ی این صفحه یا اصلاح متن انگلیسی، به این لینک مراجعه بفرمایید.