سرفصل های مهم
فصل 04
توضیح مختصر
زمان مطالعه

8 دقیقه

سطح

خیلی سخت
دانلود اپلیکیشن «زیبوک»
این فصل را می‌توانید به بهترین شکل و با امکانات عالی در اپلیکیشن «زیبوک» بخوانید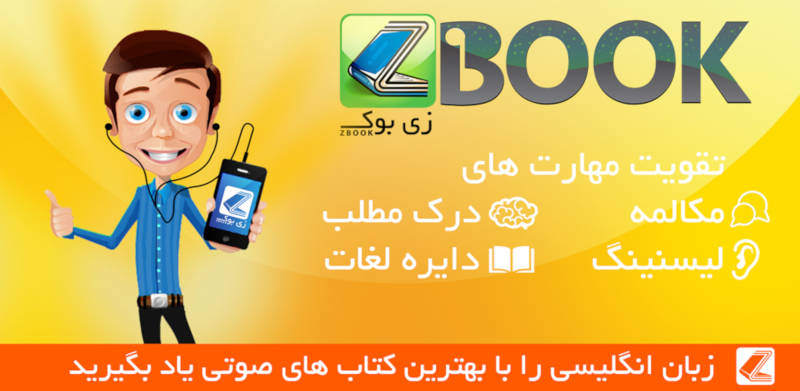 متن انگلیسی فصل
Chapter four
A Pretty Lady's Gun
In the morning I drank a lot of black coffee and made some phone calls. A good friend of mine worked in the city police offices. There was no detective with the name of De Soto in the city of Los Angeles, he told me. I phoned Kingsley's office, said hello to Redhead, and then told Kingsley about Lavery and the Prescott Hotel.
'What are you going to do now?' he asked me.
'Go and talk to Lavery again,' I said. 'He met your wife in San Bernardino on June 12th, so I want a better story from him today.'
I drove down to Bay City and stopped the car up the street from Lavery's house. I smoked a cigarette and though about Lavery. Then I saw a woman at Lavery's front door. She came out, closed the door quietly behind her and walked away down the street. She wore dark glasses, a brown coat and a light-blue hat. I didn't see her face, but her hair was dark brown and she had very nice legs. I like legs. I watched them all down the street.
Lavery's front door was shut, but I gave it a little push with my finger, and it opened. I went in and called his name, but there was no answer. I walked round the house and had a look in his bedroom. There was a very big bed in there, but Lavery wasn't in it. I looked into some of the cupboards - shoes, jackets, shirts, trousers… and a woman's dress. An expensive black-and-white dress, with a nice little black-and-white hat. I closed the cupboard quietly, and opened another door at the back of the room. Inside was a bathroom, and Lavery was at home.
He was in the bath, and he was very, very dead. There was a gun on the floor - a small, pretty lady's gun, but it can kill as well as any other gun. I looked round the bathroom. There wasn't a fight - Lavery knew his killer. She opened the door, came in and shot him three or four times. Not Lavery's lucky day.
I took the little gun with me and went out to my car. The street was quiet and sunny, no police cars, no policemen. Only Marlowe, finding another dead body. Murder-a-day Marlowe, they call him. I got into my car and drove away from there fast.
In his quiet, expensive office Derace Kingsley listened to me with a white face.
'Did your wife have a gun?' I asked.
'Yes.'
'Is this it?' I showed him the gun from the floor in Lavery's bathroom.
He looked at it, and then at me. 'I don't know. Perhaps. But Crystal isn't a murderer - she didn't kill Lavery!'
'Why not? The police are going to think she did. She was with Lavery in San Bernardino. They didn't go to Mexico. Then perhaps one day she sees him with another woman. So she gets angry, and goes round to his house. She leaves the gun on the floor, her dress in the cupboard… The police are going to love it.' I stood up and looked down at him. 'I must take the gun back now and call the police. I can't cover up a murder.'
Kingsley said nothing and put his head in his hands. Then he looked up at me. 'Listen, Marlowe,' he said quietly. 'You're working for me, right? I know Crystal didn't kill Lavery! What about that woman in the blue hat? Who was she? Lavery knew a lot of women. Go and find the murderer. Show the police that Crystal didn't kill Lavery. Do that, and there's five hundred dollars for you.'
'OK, Mr Kingsley,' I said. 'But the job gets more difficult every day.'
When I went out, the redhead at the telephone desk called to me. 'Mr Marlowe,' she said quickly, 'yesterday you wanted to know about Dr Almore. Mr Kingsley told me. Well, I talked to some friends last night.'
I went over and sat on her desk. 'OK, blue eyes, tell me.'
'Some rich women drink a lot, and take drugs. They think it's exciting,' she began. 'Sometimes they take too much and get ill. Well, people say that Dr Almore helps these women. He gives them different drugs, they get better… and Dr Almore gets a lot of money. Florence Almore, his wife, took drugs, too. She wasn't a very nice woman. One night, a year and a half ago, she came home ill. Dr Almore's office nurse put her to bed, but later that night Mrs Almore walked down to the garage. Chris Lavery found the body. When he came home, he heard the sound of a car in the Almore's garage. He opened the door and found her dead on the floor. Dr Almore was out. The police say it was suicide. But some people say it was murder. Florence Almore's parents thought it was murder.'
She looked up at me with her big blue eyes. 'Does that help you, Mr Marlowe?'
'Yes,' I said slowly, 'I think it does.' I gave her a big smile. 'You and I must have dinner together some time, blue eyes.'
I drove back to Altair Street, Bay City. I put the gun back on Lavery's bathroom floor and called the police. They came fast, hard men with hard, cold eyes. I knew one of them - Detective Degarmo, the big man with a square face and very blue eyes. His boss was an angry little man called Webber. I sat in one of Lavery's chairs and answered their questions. I told them all about Kingsley, his wife, Bill Chess and Muriel, the black-and-white dress. All the time Degarmo watched me with cold eyes.
Then the police doctor arrived. Webber turned to Degarmo. 'OK, Al, you stay here with Marlowe. I'm going to look at the body with the doctor.'
He went out. I looked at Degarmo.
'How's Dr Almore this morning?' I said. 'What's he afraid of today?'
'You said you didn't know Almore.' Degarmo's eyes were angry.
'I didn't yesterday. But today I know a lot of things. Chris Lavery knew Mrs Almore, and he found her dead body. Perhaps he knew it wasn't suicide. Perhaps he knew that Dr Almore was the murderer, and that there was a police cover-up.'
Degarmo stood up and walked over to me. 'Say that again,' he said angrily.
I said it again.
He hit me very hard across the face with his open hand. He didn't break my nose, but that was because I have a very strong nose. I looked at him and said nothing.
He spoke through his teeth at me. 'I don't like private detectives. Get out of here, fast! And don't make trouble!'
مشارکت کنندگان در این صفحه
تا کنون فردی در بازسازی این صفحه مشارکت نداشته است.
🖊 شما نیز می‌توانید برای مشارکت در ترجمه‌ی این صفحه یا اصلاح متن انگلیسی، به این لینک مراجعه بفرمایید.