سرفصل های مهم
فصل 08
توضیح مختصر
زمان مطالعه

8 دقیقه

سطح

ساده
دانلود اپلیکیشن «زیبوک»
این فصل را می‌توانید به بهترین شکل و با امکانات عالی در اپلیکیشن «زیبوک» بخوانید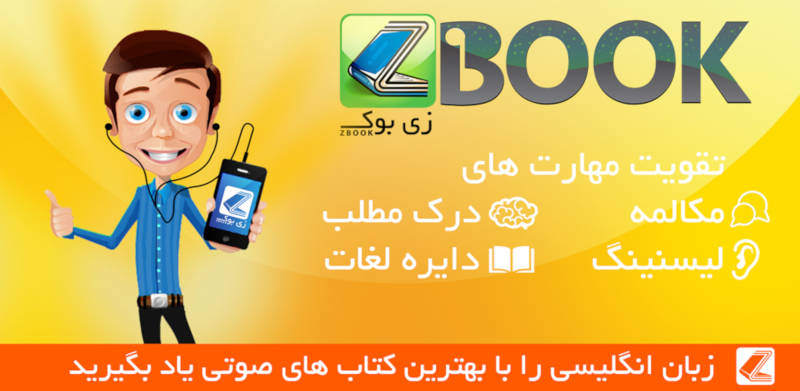 متن انگلیسی فصل
Chapter eight
Every Man Jumped
Jim Patton met us on the road near Kingsley's house. He had a young policeman with him, a boy called Andy. We got out of the car.
'Hi, Jim,' I said.
Jim Patton gave me his big friendly smile. 'How are you, son?' he said. He looked at Degarmo.
'This is Detective Degarmo of the Bay City Police,' I said.
'Somebody murdered Kingsley's wife in Bay City last night,' said Degarmo. 'I want to talk to him about it.'
'You think Mr Kingsley killed her?' Jim Patton asked.
We told him the story, and then the three of us moved up to Kingsley's house. Degarmo had a gun under his jacket. Patton had a gun, too, but I don't like carrying guns. They can get you into trouble.
We pushed open the door and went in. Kingsley was in a chair, his eyes closed and a whisky bottle on the table next to him. His face was tired and grey.
Degarmo spoke first. 'Your wife's dead, Kingsley. And you left your scarf behind in Room 618. That was stupid.' He turned to me. 'Show him the scarf,' he said.
I got out the yellow, green and red scarf, and put it on a table. Kingsley looked at it, then at me, then at Degarmo.
'I don't understand,' he said. 'That's my scarf, but Marlowe wore it when he went down to Bay City. My wife didn't know him, and-'
Degarmo made an angry sound and turned to me. 'You didn't tell me that,' he said quickly.
'You didn't want to know,' I said. 'You wanted Kingsley to be the murderer. That was a nice, easy answer.' I looked at Kingsley. 'I only saw your wife in a photograph. But I did see her before last night. She was the woman in the blue hat outside Lavery's house yesterday morning. I told you. Remember?'
'I didn't hear about a woman in a blue hat,' said Degarmo angrily. 'So Mrs Kingsley did murder Lavery, then.'
'No,' I said. 'She didn't murder Lavery. And you know that better than anybody. She didn't shoot Lavery yesterday morning, because she died a month ago. Crystal Kingsley was the dead woman in Little Fawn Lake. And the woman in the Granada Hotel last night was Mildred Haviland, and Mildred Haviland was Muriel Chess. So Mildred Haviland murdered Chris Lavery yesterday morning, and somebody murdered Mildred last night.'
For a long time nobody spoke. Then Jim Patton said slowly, 'But Bill Chess thought the woman in the lake was his wife.'
'After a month in the water?' I said. 'The body wore his wife's clothes and had the same long yellow hair. Everybody thought it was Muriel. Why not?'
'Finish the story, son,' Jim Patton said. He watched Degarmo all the time. He didn't look at Kingsley.
So I told them. They all listened to me very carefully. Degarmo's face was white and his eyes were hard and cold. I told them about Florence Almore's murder a year and a half ago, and about the police cover-up. 'Mildred was a very dangerous lady,' I said. 'After the first murder, the next murder is easy. She wanted to leave Little Fawn Lake, and she wanted money. Almore didn't give her any money. But Crystal Kingsley was rich, and Mildred found her in bed with her man, Bill. Mildred didn't like that. So she murdered Mrs Kingsley and put her body in the lake. Then she pretended to be Mrs Kingsley. She took her money, her clothes and her car, and went down to San Bernardino. There she met trouble - Chris Lavery. Lavery knew that she was Muriel Chess, and not Crystal Kingsley. But Mildred was a clever girl. When she said "jump", every man jumped for her. So she took Lavery away with her, and wrote to Kingsley from El Paso.'
I stopped. Nobody said anything. Nobody moved. Kingsley looked at the floor, Patton looked at Degarmo, and Degarmo looked at nothing. I lit a cigarette. 'But then Lavery went home to Bay City. She stayed near him, because he was dangerous to her. He knew that she wasn't Crystal Kingsley. Then I began to ask questions about Mrs Kingsley, and that was the finish for Lavery. Mildred went down to his house and shot him in the bathroom.'
I stopped again, and Patton said slowly, 'So who killed Mildred, son? Do we know that, too?'
The room was very quiet. 'Let's say that it was a very unhappy man. He loved Mildred, he helped her many times, but it wasn't easy for him. He wanted to stop the murders - three were too many. But he didn't want everybody to know her story. Let's say it was Degarmo.'
Degarmo moved away from the window, and his gun was in his hand. 'That's a very interesting story, Marlowe.' He smiled, but not with his eyes. 'How did I find her, then?'
'I think Almore saw her outside Lavery's house one day. He told you, then you followed her to the Granada Hotel. Easy for a detective.' 'Yeah,' Degarmo said. He began to move to the door. 'Well, I'm leaving now. And no fat old policeman is going stop me.'
'Don't do it, son,' Jim Patton said to him quietly.
Degarmo laughed, and looked at the gun in his right hand. Patton didn't move. But his gun spoke for him, and Degarmo's gun flew out of his hand and hit the floor. Degarmo turned, and ran to the door.
We went to the window and watched. 'I can't shoot a man in the back,' Patton said sadly. 'He's going to take Andy's car. But he can't get out of these mountains. We can stop all the roads.'
Degarmo ran to Andy's car, got in and drove away fast. I turned and looked at Kingsley. He stood up, got a new bottle of whisky from the cupboard, went into the bedroom and closed the door. Patton and I went quietly out of the house.
We drove down to Puma Point. On the road outside the village there were some cars and a lot of people. We stopped and got out. A man came over to us.
'There's a car down there, Jim,' he said. 'The man drove too fast and went off the road down the mountain. They're pulling him out now.'
We went and looked. A hundred feet down the mountain was Andy's little red car. The men down there carefully pulled something big and heavy out of the car.
It was the dead body of a man.
مشارکت کنندگان در این صفحه
تا کنون فردی در بازسازی این صفحه مشارکت نداشته است.
🖊 شما نیز می‌توانید برای مشارکت در ترجمه‌ی این صفحه یا اصلاح متن انگلیسی، به این لینک مراجعه بفرمایید.