سرفصل های مهم
فصل 07
توضیح مختصر
زمان مطالعه

6 دقیقه

سطح

ساده
دانلود اپلیکیشن «زیبوک»
این فصل را می‌توانید به بهترین شکل و با امکانات عالی در اپلیکیشن «زیبوک» بخوانید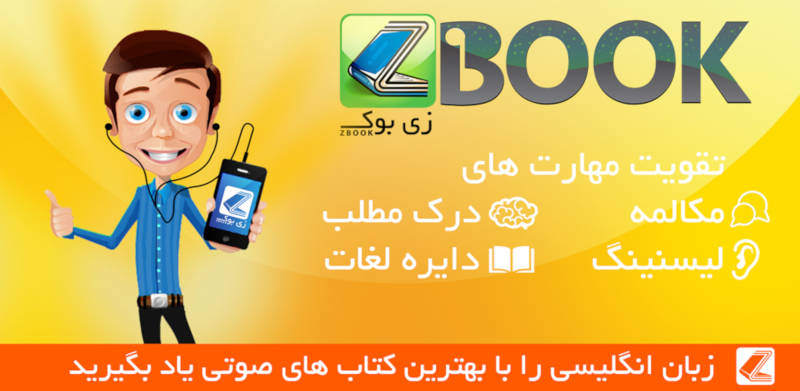 متن انگلیسی فصل
Chapter seven
Little Fawn Lake
When I opened my eyes, I was on my back on the floor. I sat up slowly, and my head went round and round. I closed my eyes again and waited. After two or three minutes I opened them, and began to stand up. It took me a long time. Suddenly I was an old man of ninety-five.
And where was I? I remembered a girl, a girl with light-brown hair and quiet eyes. I looked round the room. She was on the floor by the door to the bedroom. Her eyes were open, but she didn't see me. She didn't see anything, and she didn't say anything. There was a long kitchen knife in her throat, and the light-brown hair and the yellow dress were all red.
Murder-a-day Marlowe, I thought. This was my third dead body, and I wasn't happy about it. You can find one murdered body, or perhaps two, and walk away. But when you find three bodies in two days, the police start to get very interested in you.
The hotel was very quiet, but suddenly I heard sounds of cars in the street. I went to the window and looked out carefully. Police cars. A lot of them. They stopped outside the hotel.
Quickly I found my coat, Kingsley's scarf and the envelope of money. I left the room fast and went down at the back of the building. I found the door to the garage under the hotel, opened it quietly and went through. I began to run to my car - but a big hand came out of the dark and caught my arm. And somebody said quietly into my ear, 'Let's take a walk, Marlowe.'
I looked round, into the very blue eyes of Detective Degarmo.
We drove away from the hotel and then stopped and talked in my car. Degarmo was in trouble with his boss, Webber, and he didn't want Webber to find me.
'What happened, Marlowe? There's a dead woman up in Room 618. Somebody called the police ten minutes ago.'
I lit a cigarette and told him my story - about the call to Kingsley, my meeting with Mrs Kingsley, the man in the room, the hit on my head.
He looked at me carefully. 'Did you see this man?'
'No. He was a big man, but I didn't see his face. This yellow-and-green scarf was on the floor.' I showed it to Degarmo. 'I saw it on Kingsley earlier this evening. Perhaps Kingsley killed her. She made a lot of trouble for him.' I watched his face.
He thought about it for a minute. 'OK, I'm interested,' he said.
He looked at me. 'I want to find this murderer before Webber finds him. And then perhaps I can get out of trouble. Let's go and talk to Kingsley, eh? Where does he live?'
But Kingsley was not at home. We found a phone and I called Redhead, but she didn't know. Then I phoned Policeman Jim Patton up at Puma Point. It was now half past four in the morning. Half an hour later Jim Patton called me back. Yes, he said, there was a light on in Kingsley's house at Little Fawn Lake and his car was outside.
We drove up into the mountains, stopped, ate some breakfast and drove again. After a long time Degarmo spoke: 'That dead girl in the lake up there. That was my girl. Mildred. Webber told me last night. I'd like to get my hands on that Bill Chess.'
'Don't make more trouble,' I said. 'You covered up for Mildred a year and a half ago. When she murdered Dr Almore's wife.'
He turned his head and looked at me. He laughed, but his eyes were hard and angry.
'A dangerous lady,' I said, 'but you loved her. She put Florence Almore to bed, and gave her a killer drug. When Almore came home, his wife was dead. But you and he covered up for Mildred - Almore, because he was afraid, and you, because you loved her. Am I right?' The big man didn't say a word.
'Then you sent Mildred away. So she went away, and married Bill Chess. But Little Fawn Lake isn't a very exciting place, and after about a year Mildred wanted to leave. She didn't have any money, so she wrote to Almore. No address, just send money to Mildred at Puma Point. But that's a dangerous game. The first time it's fifty dollars. The next time it's five hundred dollars. Almore didn't like that, so he sent you up to Puma Point with a photograph. I think Mildred was a little afraid of you, Degarmo. But you didn't find her. Right?'
Degarmo looked out of the window. After a minute or two he said, 'OK. Let's forget it. It's all finished now.'
We drove on to Little Fawn Lake. The sun was up now, and the mountains were very beautiful in the early-morning light.
مشارکت کنندگان در این صفحه
تا کنون فردی در بازسازی این صفحه مشارکت نداشته است.
🖊 شما نیز می‌توانید برای مشارکت در ترجمه‌ی این صفحه یا اصلاح متن انگلیسی، به این لینک مراجعه بفرمایید.